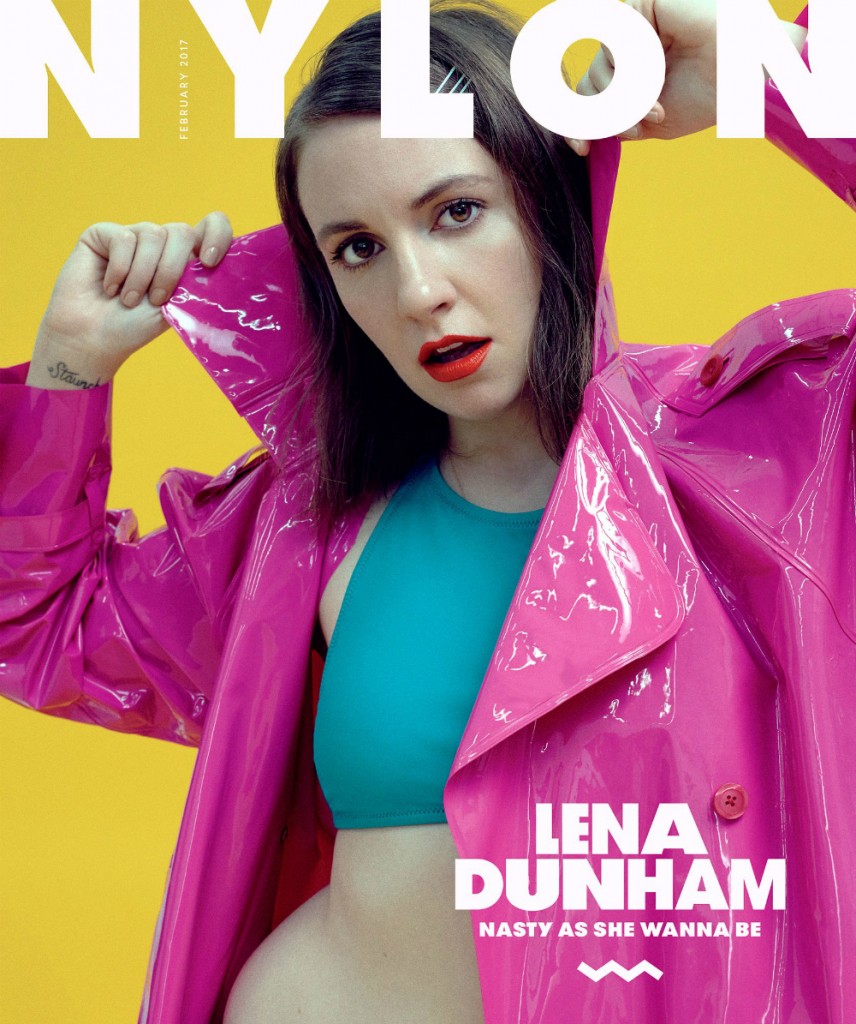 The finale season for Lena Dunham's Girls premieres next month. To commemorate the occasion, Lena is Nylon's February cover girl. You can see more of the Nylon photos here. Objectively speaking, I love the photos. I dig the retro clothes and pinup vibe. I specify 'objectively' because my knee-jerk reaction to Lena is subjective and almost always negative. She rubs me several kinds of wrong. I'm happy for her success as a woman trying to break some molds and I support it, but I don't think I will ever be a fan of hers. One of the reasons is because I think Lena thinks she is much funnier than she is. Her humor mirrors her persona in that she's overly dramatic. So when Nylon asked her how she was going to handle the end of Girls, Lena gave a ridiculous answer about it bringing on an identity crisis that made her consider changing careers.
After wrapping six seasons of Girls, Lena Dunham was understandably emotional. So much so, the star admits, that she briefly considered a career change.

"I had a psychotic moment where I was like, 'I'm going to become a wildlife rehabilitator and a crystal expert,'" Dunham tells Nylon of ending the show she created in an exclusive sneak peek at the magazine's February issue.

She adds, "My boyfriend [Jack Antonoff] was like, 'No, you're not.' I'm like, 'I'm going to rehabilitate squirrels and owls. And I'm going to educate myself so that I can do crystal healings.' He was like 'Good luck with that.' 

While Dunham, 30, opted not to switch occupations, instead focusing on her Lenny Letter newsletter and podcast, Women of the Hour, she admits that when the Girls finale airs this spring, "I'm probably going to have a nervous crying breakdown."
Does she intend to use the crystals to heal the squirrels? I'd love to watch her apprenticeship, "Dammit, Lena – I'm a chipmunk. Agate isn't effective on me, I need a quartz – get it together!" I don't know if Lena has any sort of connection to crystals or if she just thought up this idea on the spot. Initially it caught my attention because my son recently became interested in crystals and we've been reading up on them. I'm not convinced of their powers yet, so I thought Lena might say something enlightening about them. Again, I want to support Lena but I rarely find a reason to.
Lena, a huge Hillary supporter, tried to make the last season of Girls reflective of the current political climate. According to Lena, this last season deals with "some topics that are complicated and wouldn't be beloved by the incoming administration." She hopes this will lead to discussions, "and not just become the worst Twitter abuse storm in history — or it will." And that's where Lena loses me because I don't believe her. I'm not sure Lena isn't hoping for a Twitter storm, that seems to be the way she makes her arguments. Obviously, Lena will be emotional when the show ends and no one would blame her. Of the many things I can fault her for, she definitely poured her heart and soul into that show. I just think she could have said that without the hyperbole of nervous breakdowns and career changes. I dislike Girls but I am grateful for it breaking the stereotypes of the women we see on TV. And I think her newsletter Lenny produces some really good essays. Maybe becoming a crystal healer would be good for her, at least then she could relax a little and not to rely on stunts to get attention.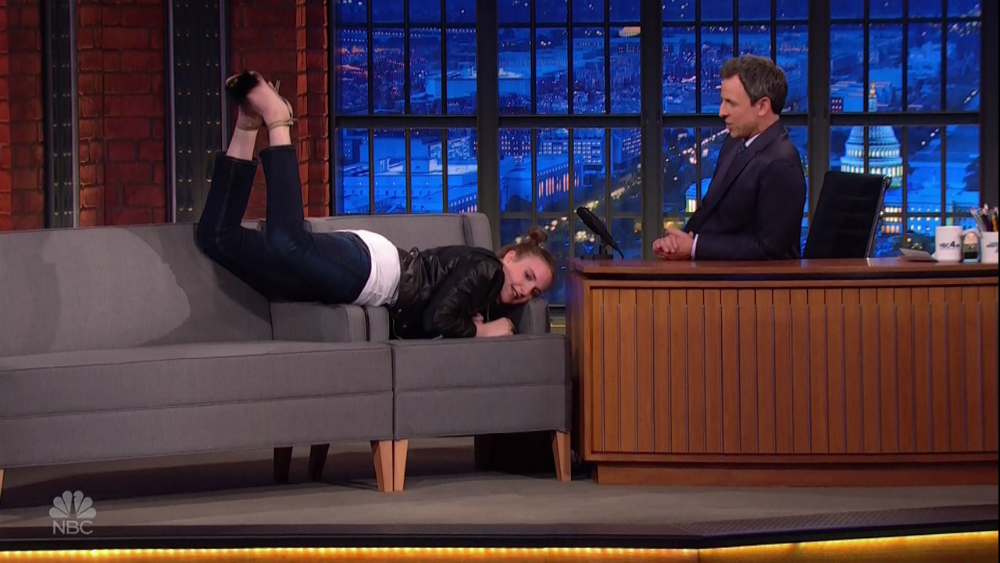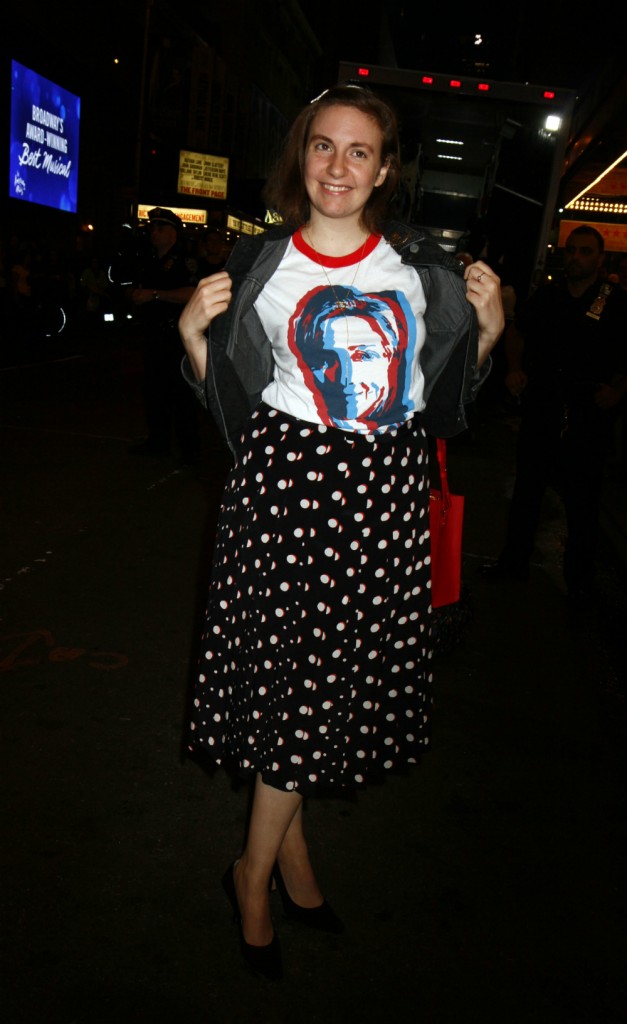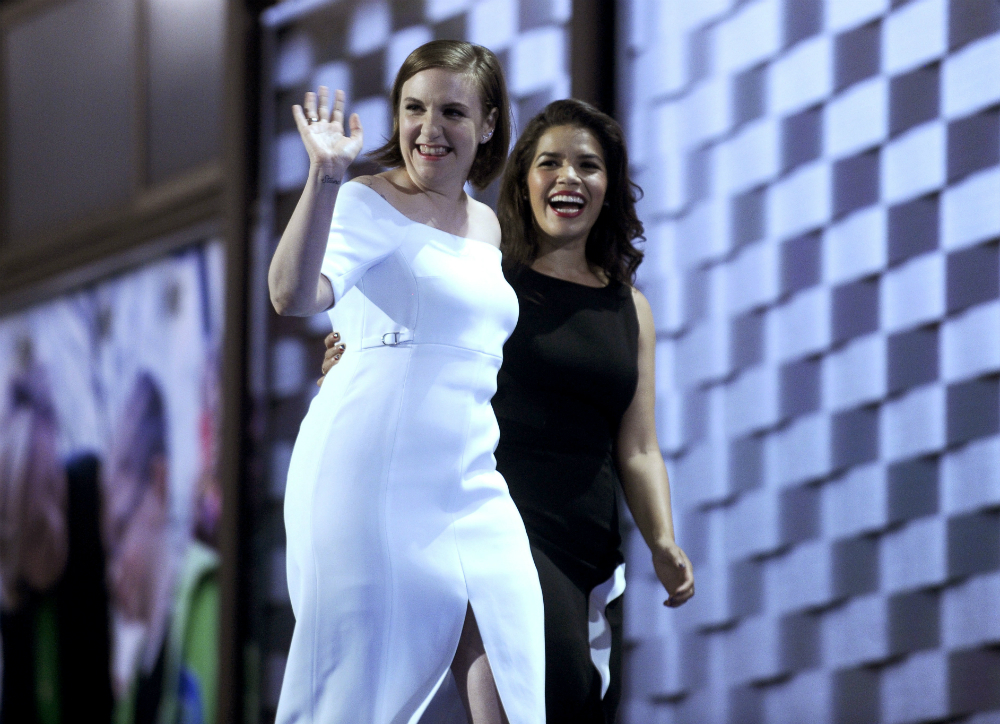 Photo credit: WENN Photos and Getty Images