When I was really little, I loved the color pink, and not any of the fashionable shades of pink either. Like, I loved bubble-gum pink and Pepto-pink shades. My childhood bedroom was even painted Pepto pink. I think that's why I dislike those shades of pink as an adult, although in my 30s, I have gotten into pale pink and hot pink. I don't even like to decorate with pink accents though, so Kendall Jenner's wall (above) is not my jam. Kendall posted the photo of her pink accent wall over the holidays and apparently people went wild for it. So she explained on her app why she painted that wall that one shade of pink:
Kendall Jenner knows: the power of paint is real! Recently, the 21-year-old model shared a photo of her faux-snow-covered Christmas tree in front of a pretty pink wall, and as it turns out, there was more to the color choice than Jenner simply being drawn to its feminine flair.

"While I was trying to figure out what I wanted to do with the room, I went to dinner with friends and they had just gone to the Human Condition exhibition at a former hospital in L.A.," Jenner says in a new post on her app. "They were telling me there's a pink room at the exhibit that had an explanation of the color choice: Baker-Miller Pink is the only color scientifically proven to calm you AND suppress your appetite. I was like, 'I NEED this color in my house!'"

What her friends likely didn't reveal is that the color, studied in the 1960s by scientist Alexander Schauss at the American Institute for Biosocial Research in Tacoma, Washington, is also known as "Drunk Tank Pink." The alternative name, Baker-Miller, is a reference to the two correctional institute directors Schauss asked to use the color in confinement cells to test if it would calm prisoners. Of course, it's not necessarily a bad color. It's been reported many times — in the New York Times and InStyle, for example — that changing out the clear or frosted light bulbs in your home for low-wattage pink ones creates the most flattering and romantic ambiance.

Jenner tracked down the rosy shade, and the rest is bright blush history.
Pink walls suppress your appetite? I've never heard that. I have heard the "calming" thing before, and I've also heard that many jails cells feature pink walls. Of course, I've also read/heard that certain shades of blue are very calming for most people, that red walls bring out people's anger/passion and that yellow walls are controversial. Like, yellow either makes people feel happier and "sunnier," or they're a huge irritant. But I've never heard of paint colors as a way to diet. What is it about that shade of pink which would make you not hungry??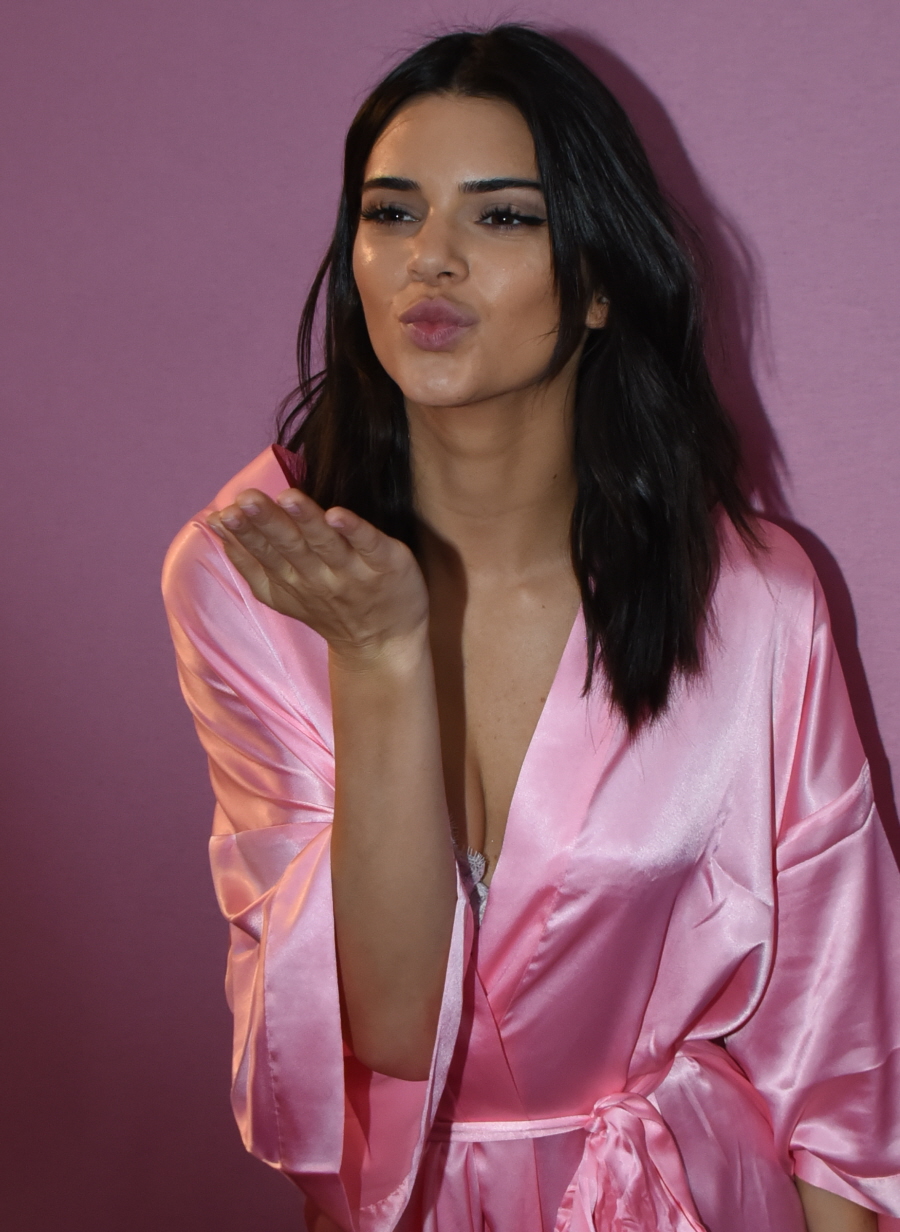 Photos courtesy of Instagram, WENN.