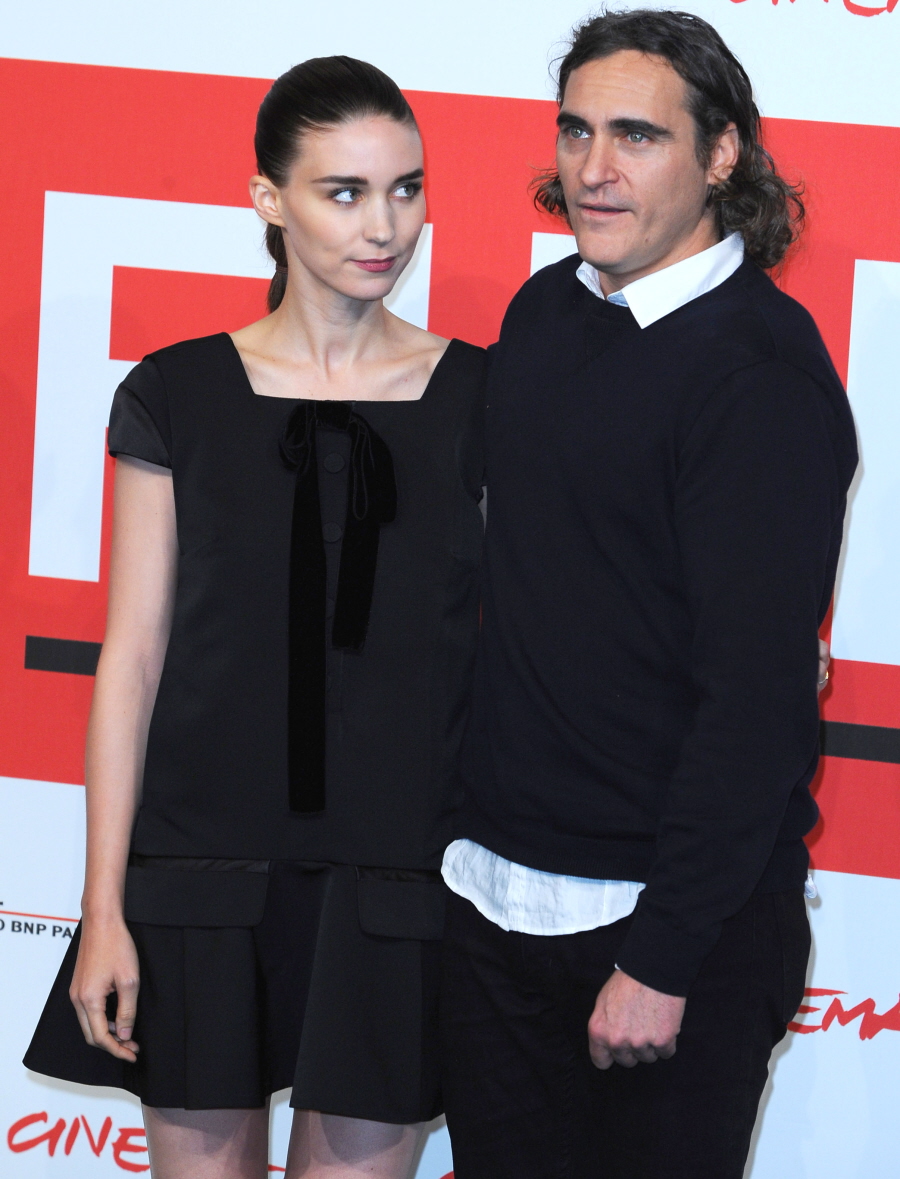 As we learned on Wednesday, Joaquin Phoenix and Rooney Mara are probably a thing now. That news might come as a surprise to Rooney's long-time boyfriend Charlie McDowell, although I suspect that Rooney and Charlie probably ended it on aloof terms months ago, and since neither of them is tabloid-bait, we just didn't hear about it. Rooney and Joaquin apparently got together while filming Mary Magdalene last year – she's Magdalene, he's Jesus – and they've been holed up in the desert for a few weeks, maybe? Their love is growing stronger through juice fasts and colonics. Hahaha…
Alleged new lovebirds Joaquin Phoenix and Rooney Mara have holed up, Page Six has exclusively learned, at the celebrity spot We Care Spa in Desert Hot Springs, Calif. A favorite of Gwen Stefani, Heidi Klum and Gisele Bündchen, the place is known for its juice cleanses and colonics. Page Six reported Wednesday that Phoenix and Mara play Jesus Christ and Mary Magdalene in an upcoming movie and fell for each other while filming in Italy.

A source said of the actors: "They found love on the set" of "Mary Magdalene," and that they were "holed up in the desert" over Golden Globes weekend. A different source told us of their current romantic getaway: "They are there continuing to 'find love,' but also some health, as he is doing his annual pilgrimage to the spa. Joaquin and his lady love are down for some R&R, sipping juices and a few colonics . . . good times!"

Mara's rep did not comment on our previous story about the pair's relationship, while Phoenix's rep explained that the co-stars are just close friends. Neither got back to us about the spa getaway. We hear that the pair's not staying on-site at the spa but rather nearby. Mara's been in a six-year relationship with Charlie McDowell — the director son of British actor Malcolm McDowell.
While some love probably does thrive in the desert, I guess I don't associate a desert spa the ideal location for a romantic getaway. Mostly because of the colonics and juices, neither of which scream "romance!" to me. But hey, I'm not Rooney and Joaquin. Incidentally, many of you disagreed with me about whether Joaquin is secretly a happy guy. I think he has issues, of course, but he's never struck me as cold, icy or aloof. He seems to get along really well with his costars and they always praise him and his attitude. He strikes me as shy and damaged, but nice. Maybe I'm wrong. I just don't see him lasting a while with aloof-rich-girl Rooney.
Photos courtesy of WENN.