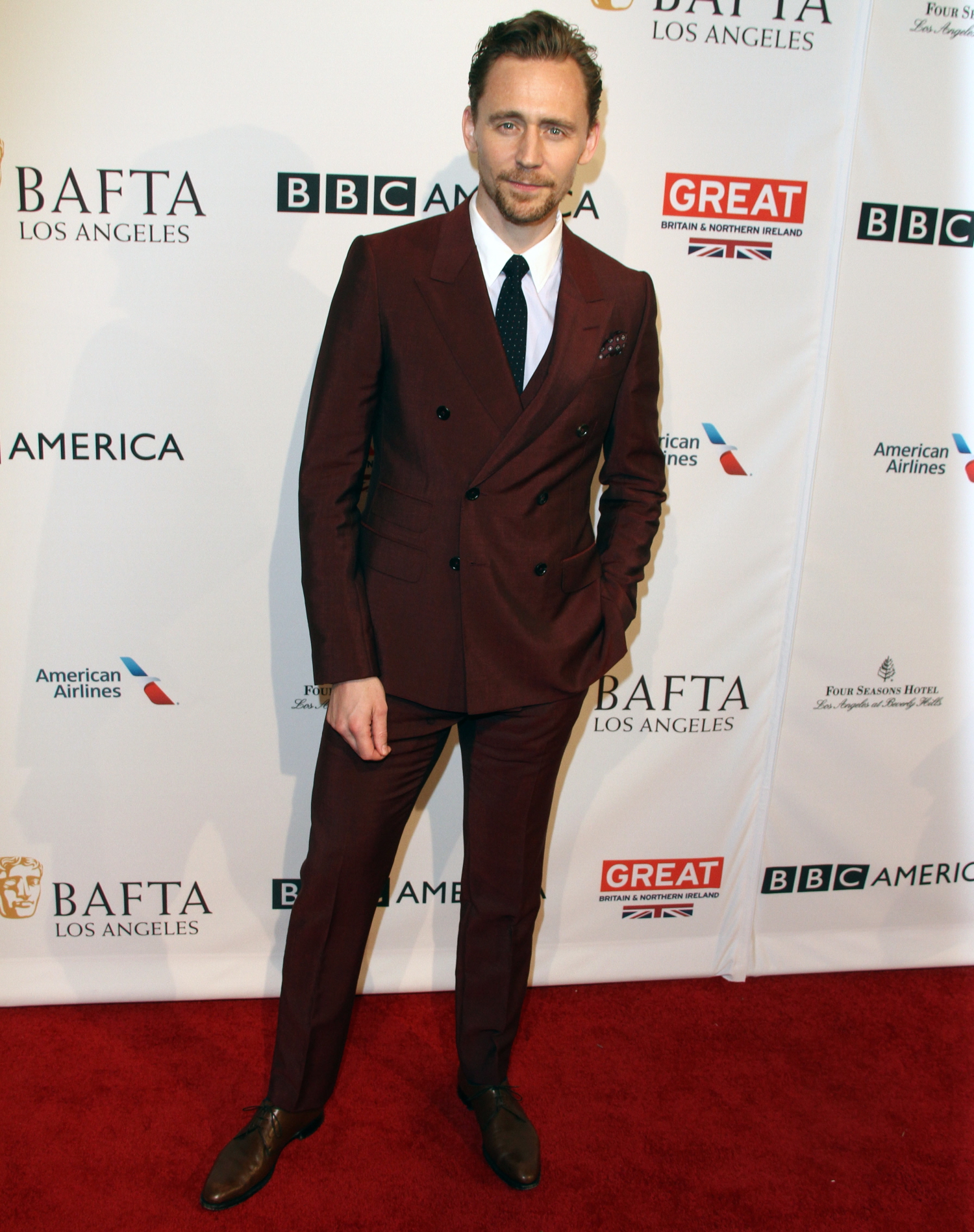 The good news is that I remembered that the Art of Elysium gala was happening last night. The bad news is that I totally forgot about the annual pre-Golden Globes "tea party" sponsored by BAFTA. BAFTA (the British version of the Academy) does an annual event for all of the British talent in town for the Globes, and the "tea party" has become a major stop for most celebrities during Golden Globes weekend. Saturday's tea party was very well-attended, more well-attended than the Art of Elysium gala. Let's start with Tom Hiddleston, who arrived in LA late last week and who has presumably been partying his nards off and networking like crazy. I wonder if Taylor Swift is in LA right now? I wonder if she's planning on attending any post-Globes parties, or if she'll save it for the Vanity Fair Oscar party? Also: I think Tom looks so much better with facial hair. It saves him from looking too boyish.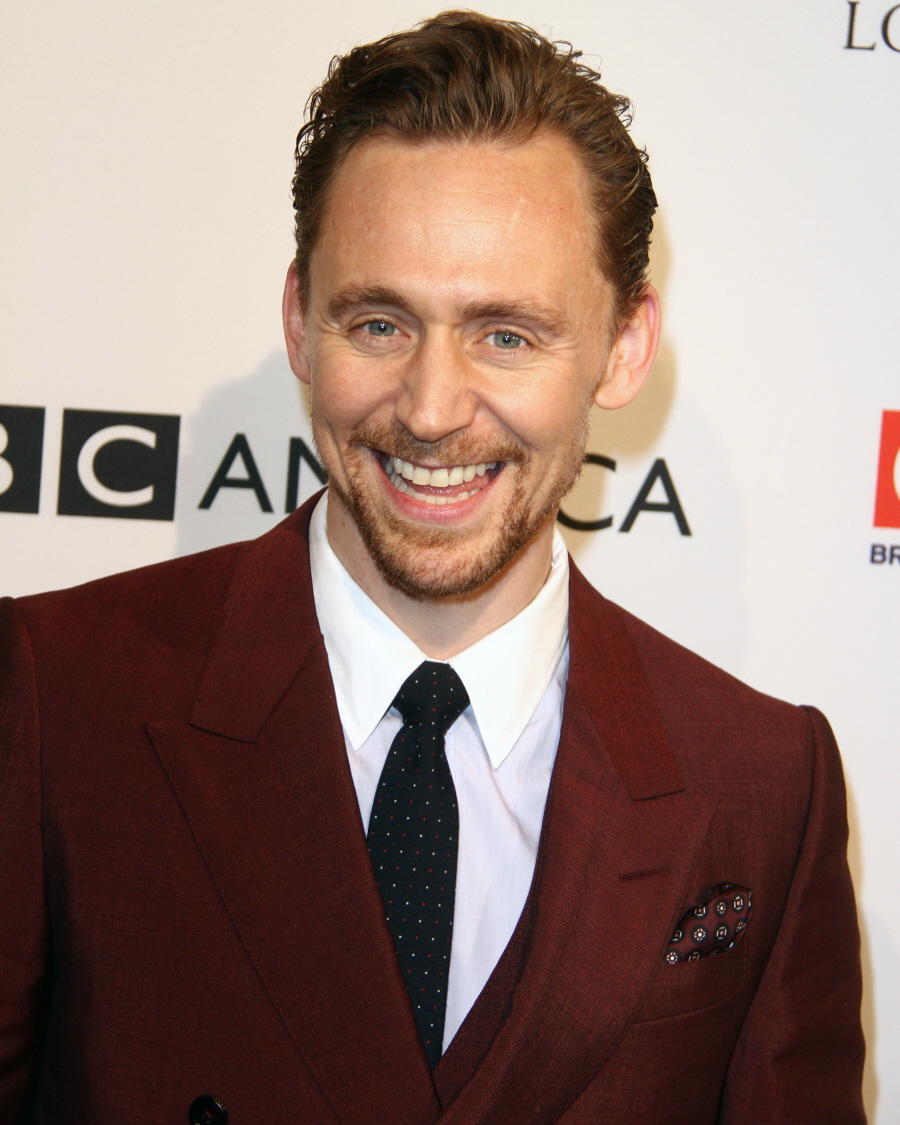 More photos… Sophie Turner in Louis Vuitton. This is a crazy ensemble. These are literally crazypants. Considering I sort of see Tom Hiddleston and Sophie as an interesting match for each other… I do wonder what happened inside the event.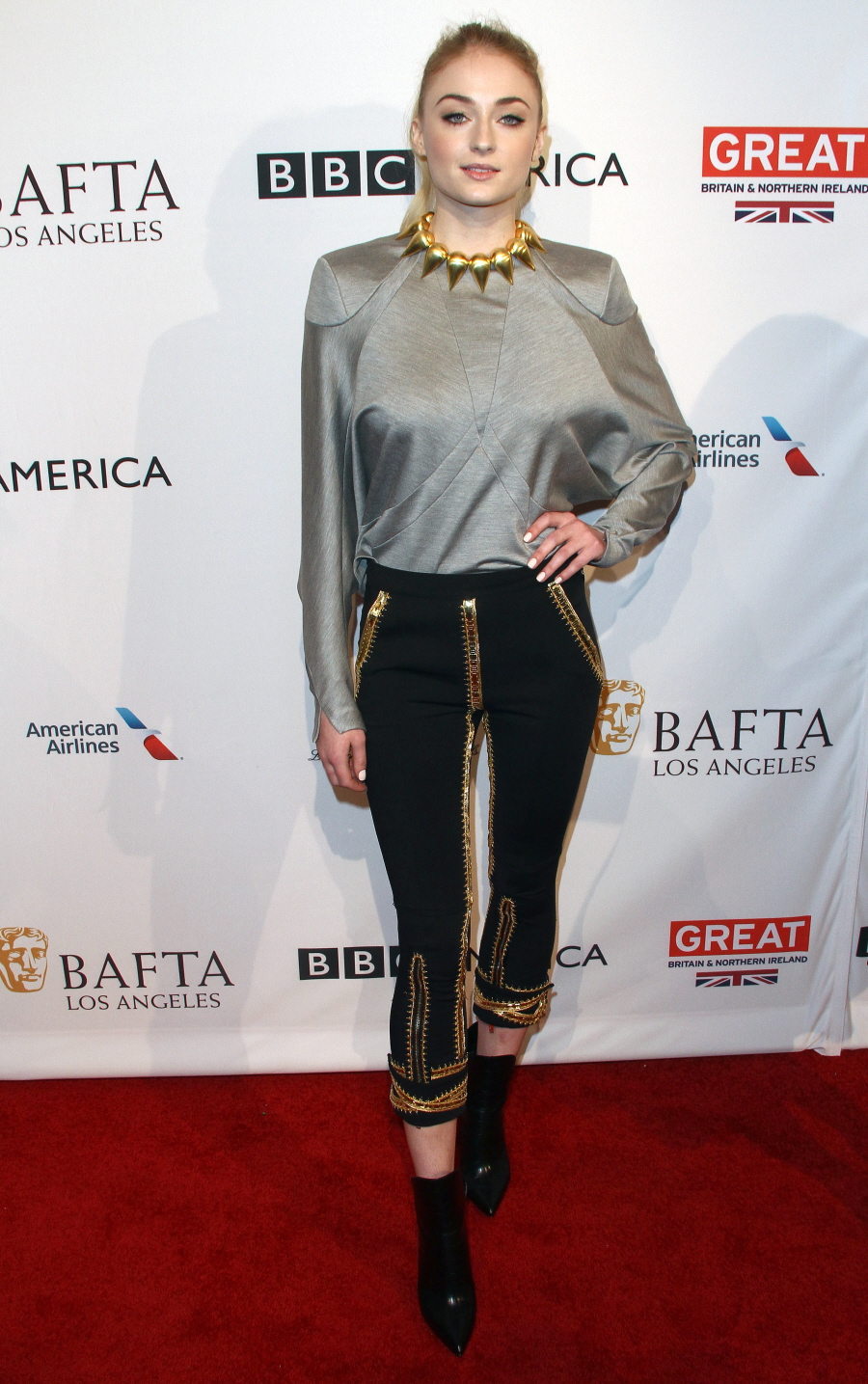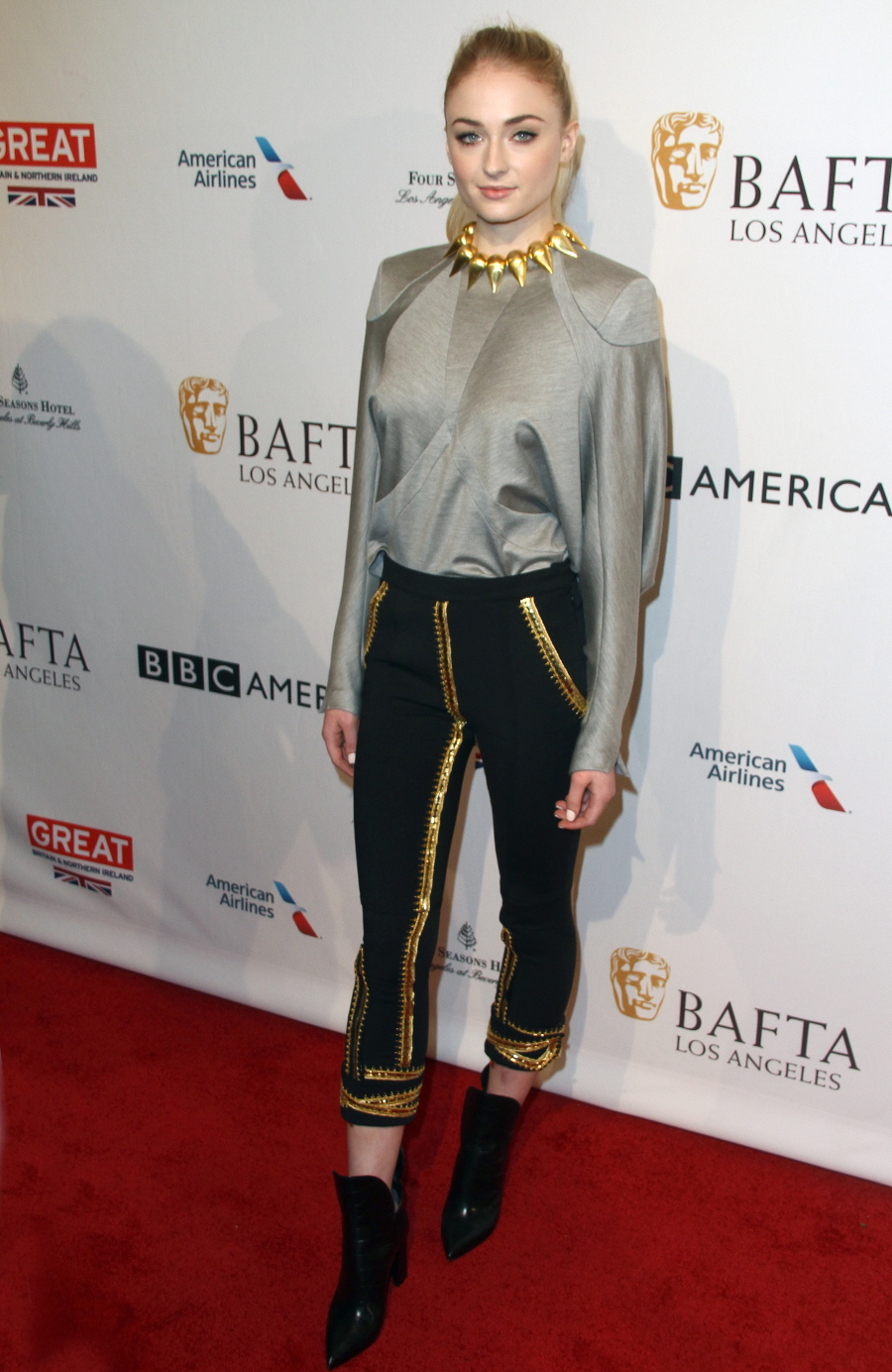 Here's Amy Adams in Dolce and Gabbana. This is little bit "youthful widow" for my taste. I think it's the lace and the sleeves.
Claire Foy in Proenza Schouler. This is honestly one of the first times I've ever liked a Proenza Schouler dress. I usually find their stuff so overworked, but this is lovely.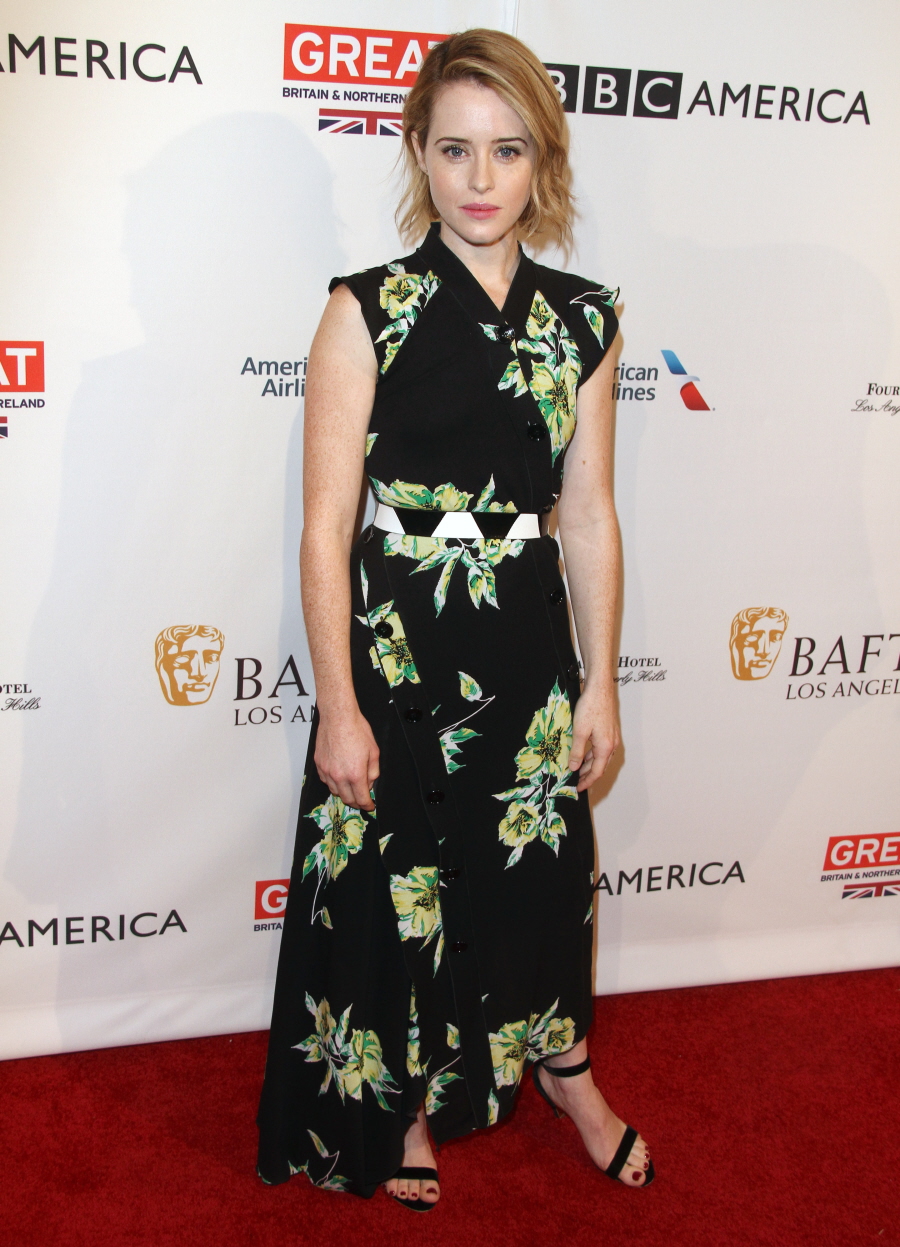 Maisie Williams in a cute and surprisingly age-appropriate look. She's adorable.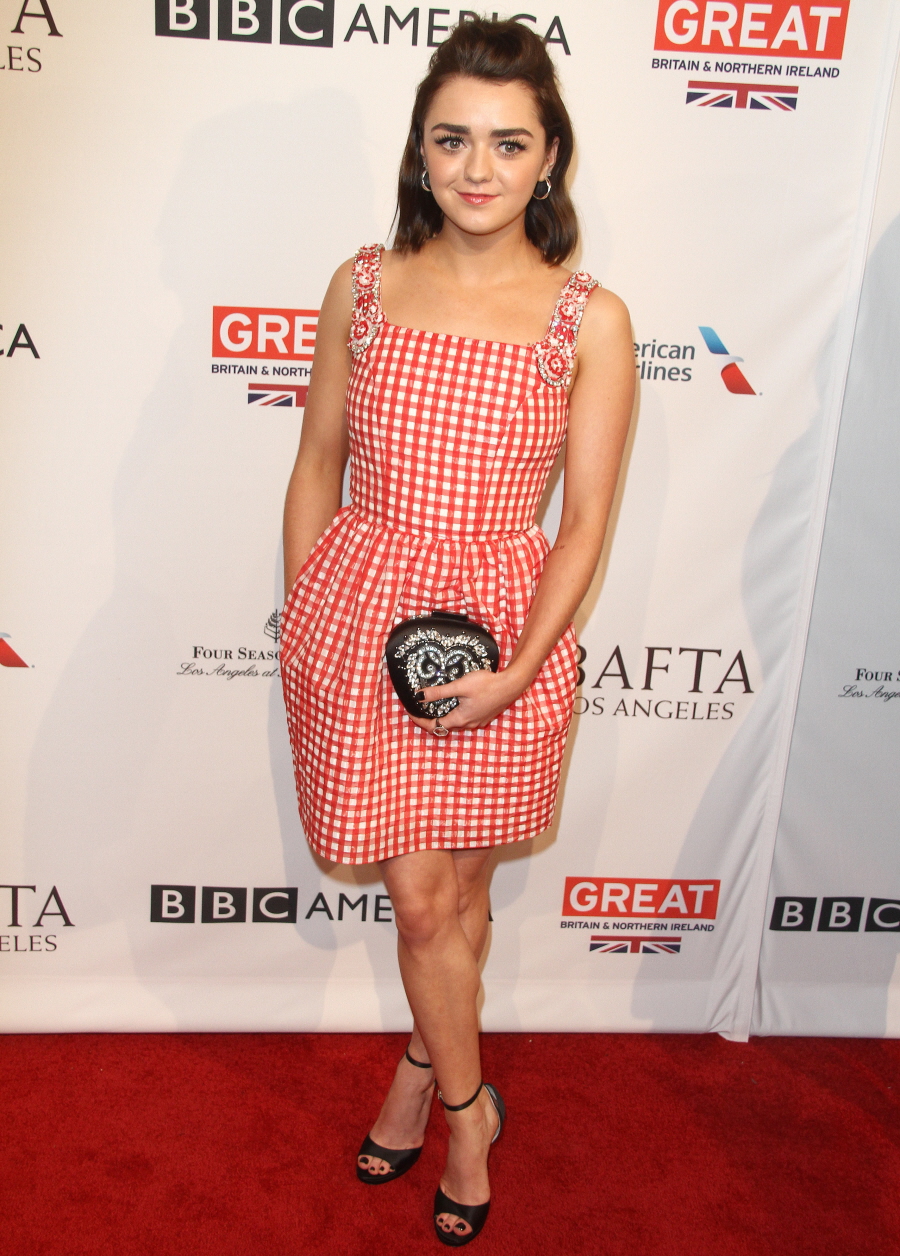 Bonus Diego Luna, because Hecate loves him (and so do many of you!).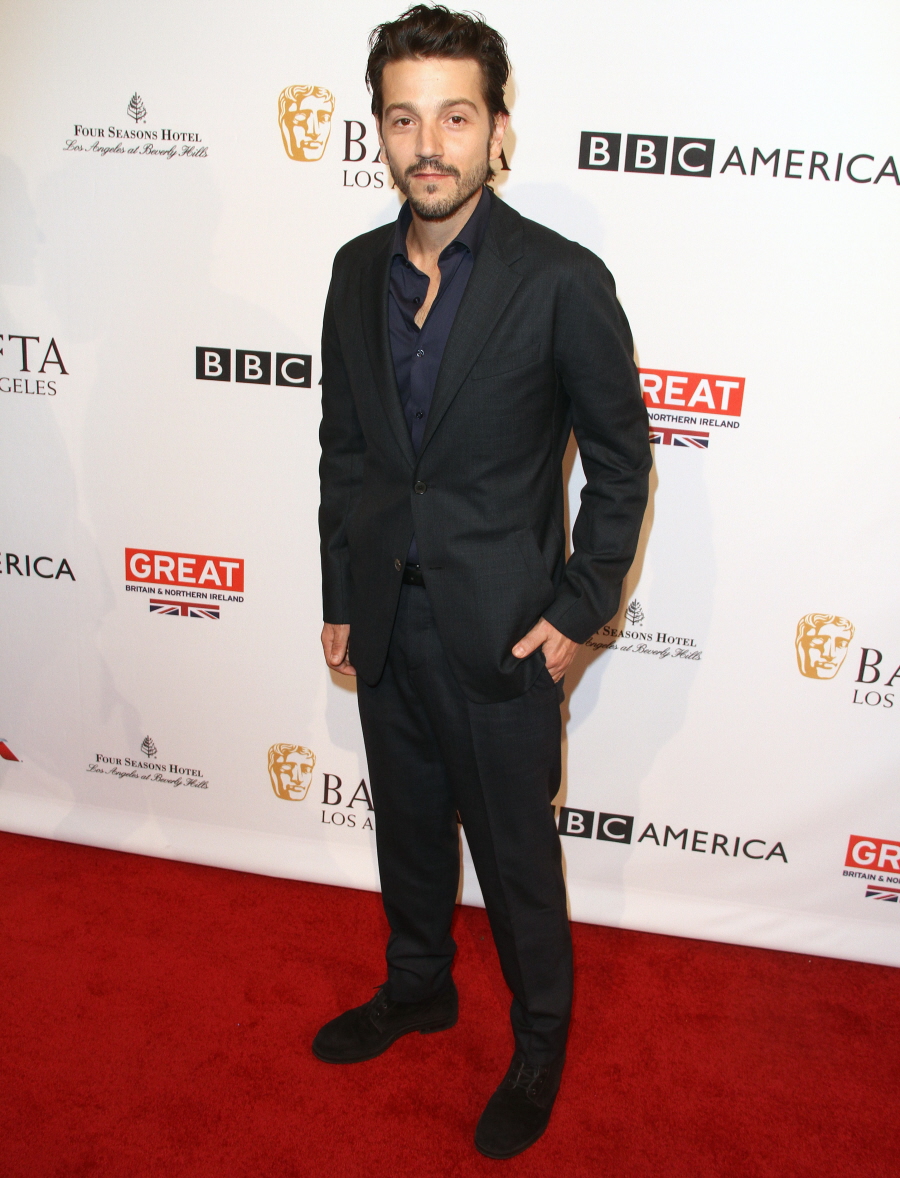 Photos courtesy of Fame/Flynet.