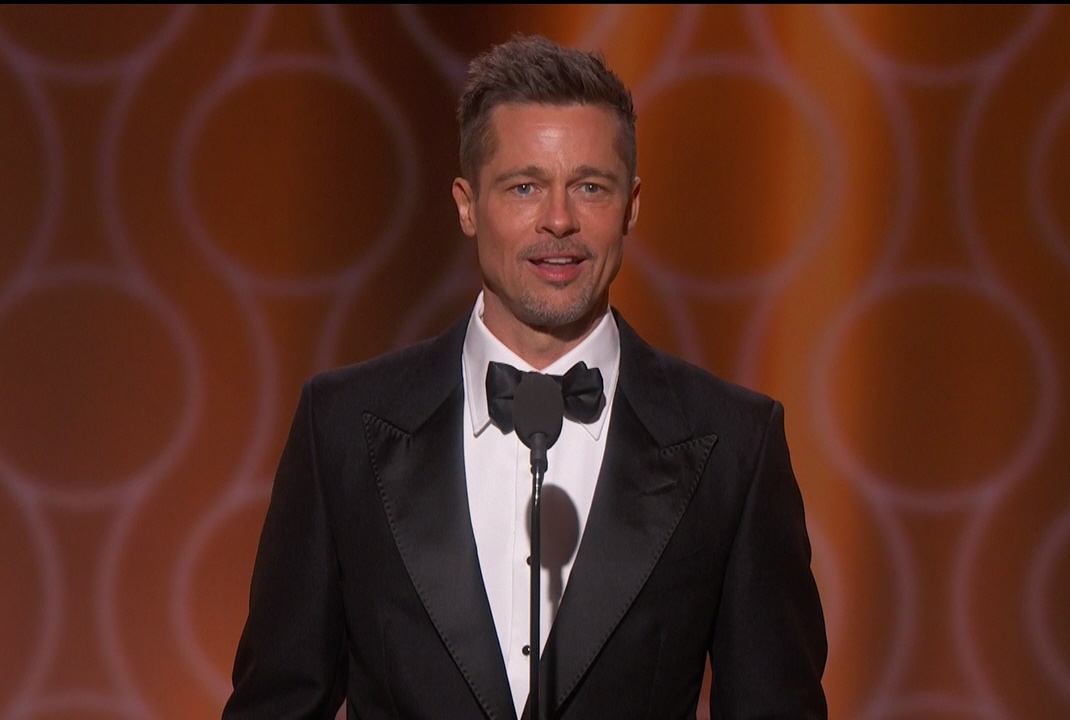 Honestly, I was surprised by a lot of what went down at the Golden Globes last night. There were some pleasant and not-so-pleasant surprise wins. There was unpleasant Jimmy Fallon. There were some fascinating viral moments. And while some of the night dragged, I do have to give it to the producers: they shoved a lot of drama into three hours. So, let's get to it! My highlights from the 2017 Golden Globes. You can see the list of Globe winners here.
Jimmy Fallon sucked. Coming off of so many years of dominance from Tina Fey & Amy Poehler, it was inevitable that Fallon would get bad reviews. And while I enjoyed the pre-taped musical opening, the rest of Fallon's performance fell flat, starting at the very beginning when the Teleprompter went out and you could feel his panic rise. His Chris Rock impression was… okay, especially when "Rock" joked that no one would thank OJ. Comparing Donald Trump to King Joffrey… meh. Burning Batfleck via Matt Damon's presence…eh. Ernest, Young & Putin? Nope. But as I said, the musical number was cute.
#GoldenGlobes: Watch the Stranger Things kids, Justin Timberlake and more in @JimmyFallon's opening https://t.co/3LXEaXfc4q pic.twitter.com/QH1Y4EZzPB

— Hollywood Reporter (@THR) January 9, 2017
Surprise wins. I thought Moonlight's Mahershala Ali had it in the bag for Best Supporting Actor, but they gave it to Aaron Taylor Johnson! I was also shocked by Billy Bob Thornton's win. And so much love for Atlanta, although every time Donald Glover went up there in his velvet suit, an angel got its wings. The biggest surprise win? Isabelle Huppert for Best Actress in a Drama with Elle. I really thought it was going Natalie Portman. Portman thought it would be too (hahaha).
The Night Manager. Speaking of surprises, Hugh Laurie and Tom Hiddleston won acting awards over the People vs. OJ Simpson people. In Hugh's case, I was not mad and Hugh could teach a master class in giving great speeches. Hiddleston on the other hand… his speech was so bad that I'm going to write a separate post about it. Still, enjoy Hugh Laurie denying Hiddles.
That time Hugh Laurie totally denied Tom Hiddleston at the 2017 #GoldenGlobes… https://t.co/2bar5R60UC pic.twitter.com/HCTEzP6R2F

— E! News (@enews) January 9, 2017
Viola Davis is everything. She won for Fences. She's a national treasure.
LaLa Land. It's in better shape than I thought. It picked up Best Musical/Comedy, Best Director, Best Screenplay and Emma Stone and Ryan Gosling won lead actor awards. Gosling's speech was very serious, and he thanked "my lady" Eva Mendes and dedicated the award to Eva's late brother. I wish Eva had come with him to the Globes! Maybe to the Oscars?
Steve Carell & Kristen Wiig. Hopefully, producers have found next year's hosts.
Kristen Wiig and @SteveCarell team up to present Best Motion Picture – Animated. #GoldenGlobes pic.twitter.com/456617TZCG

— Golden Globe Awards (@goldenglobes) January 9, 2017
Brad Pitt's "surprise appearance." Yeah, Brad executive produced Moonlight and he absolutely deserves credit for that, because Moonlight is an amazing film. But it's also a really significant black film. The only speaking roles are for black actors. And there was Brad, a white guy, representing the film. It's notable that the crowd was feeling very pro-Brad. Very "thank God you dumped her, dude!"

Casey Affleck. He unsurprisingly won Best Actor in a Drama. These are my feelings.
You know what Meryl Streep said about bullying & abusing power earlier? Apply it to Casey Affleck's sexual harassment of two women.

— Kaiser@Celebitchy (@KaiseratCB) January 9, 2017
Meryl Streep. I was all locked and loaded to drop receipts about how Meryl has had major issues with feminism and race, but her Cecil B. DeMille Award speech was amazing. Relive it now, complete with maybe the best cutaway ever, to Mel Gibson and Vince Vaughn (two conservatives) looking bewildered. Like, "what's privilege? What do you mean?"
Meryl Streep's speech at the #GoldenGlobes is definitely one of the biggest highlights of the night. pic.twitter.com/mcCmvP3OJG

— Pop Crave (@PopCrave) January 9, 2017
And finally, Hidden Fences. At first I thought it was a one-off before the red carpet even started. Jenna Bush-Hager made the mistake to Pharrell Williams' face:
"you're nominated for Hidden Fences" pic.twitter.com/7My6dtEkbG

— Dave Itzkoff (@ditzkoff) January 9, 2017
Black Twitter was already riled up, and then Michael Keaton came out there and MADE THE SAME MISTAKE. Hidden Figures and Fences are two different movies, but I guess when movies have black folks in them, they're all the same to white folks. Which probably led to one of the funniest Black Twitter takeovers on Globes night. Ladies and gentlemen, I give you: #HiddenFences.
If the Fences are Hidden that would mean they are invisible. AmIrite #HiddenFences

— octavia spencer (@octaviaspencer) January 9, 2017
For Colored Girls Who Can Do Ball All By Myself While Waiting to Exhale #HiddenFences

— My Name is PEACHES! (@theINTELLECT) January 9, 2017
Deliver us from Eva's Bayou #HiddenFences

— Carolina Bama (@Awkward_Duck) January 9, 2017
The Help Got Away With Murder #GoldenGlobeErrors #HiddenFences pic.twitter.com/OCDmNnxerP

— ✨Miss Badiane (@MissBadiane) January 9, 2017
Empire of Scandal #HiddenFences pic.twitter.com/Wf6Sfpz5Ls

— Jozen (say Joe-Zen) (@jozenc) January 9, 2017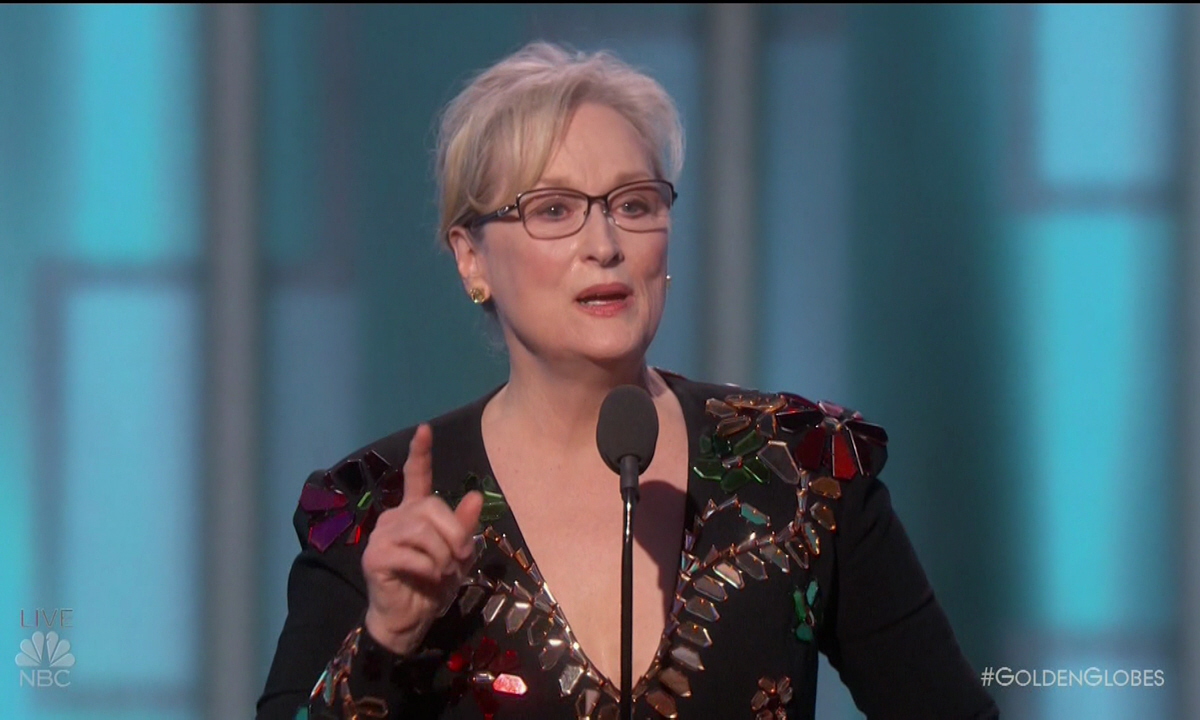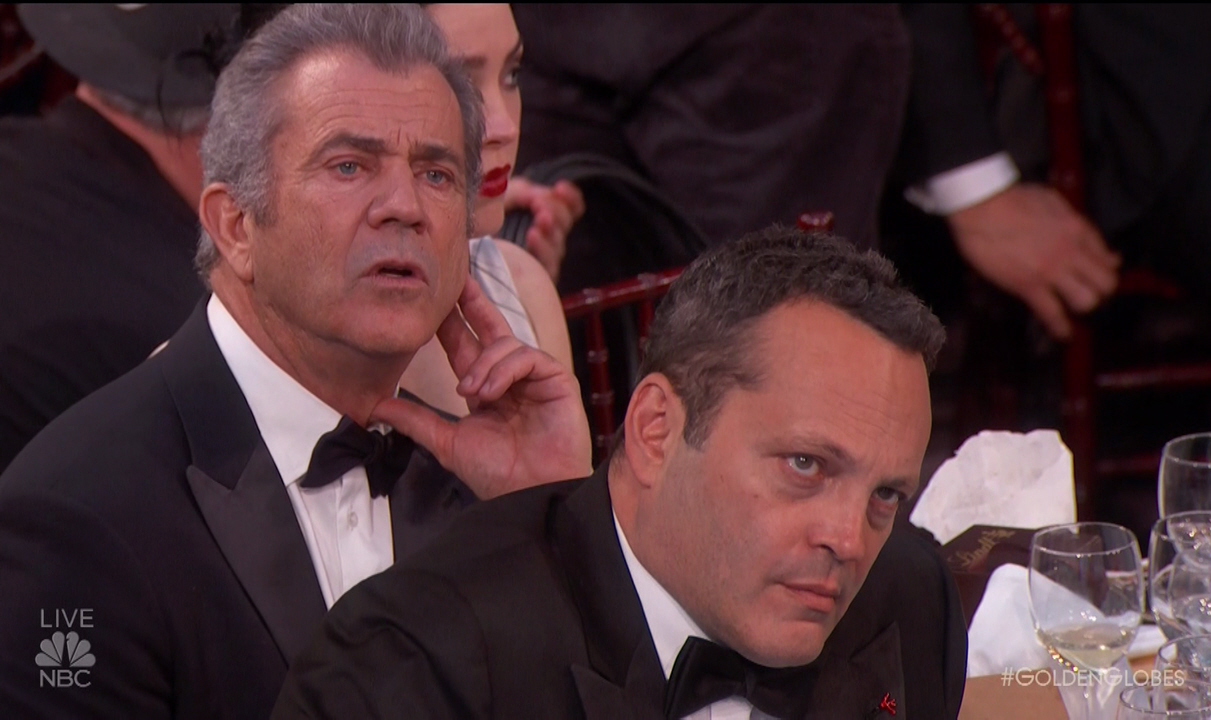 Photos courtesy of WENN & NBC.