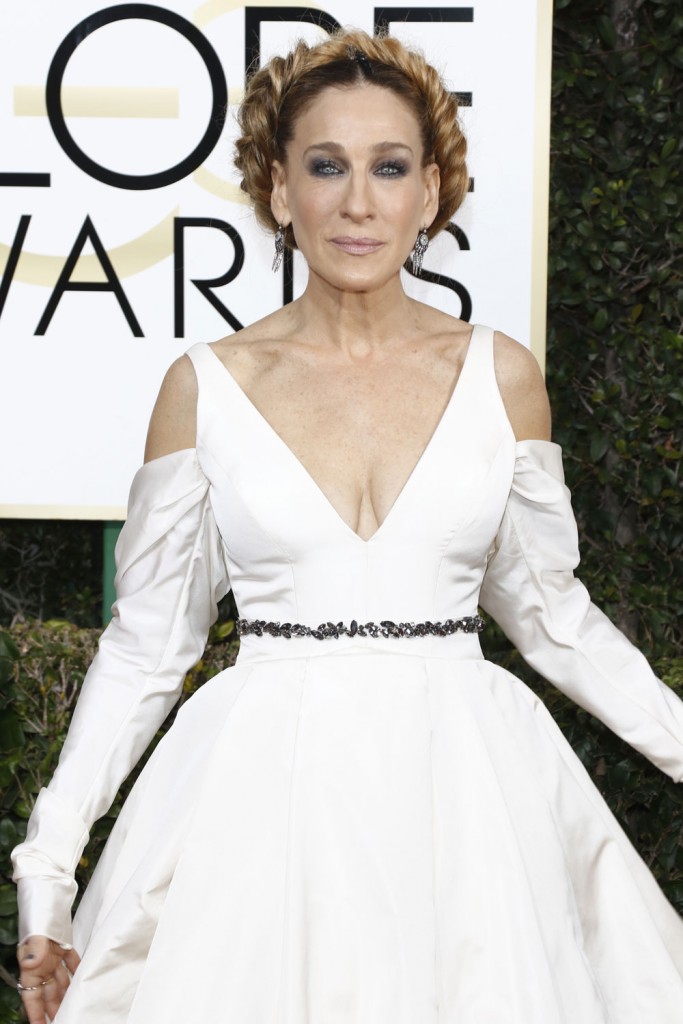 Nominee Sarah Jessica Parker had one of the most bizarre looks at the Globes. The dress itself, a Vera Wang bridal with very long sleeves, is an interesting choice and isn't terrible on its own. It's just a v-neck bridal gown with some sleeves tacked on like they're an afterthought. Her styling is just so unfortunate. After the camera panned to her during her category (she was nominated for Divorce) many people were tweeting about her look. She had a crown of extensions made into milkmaid braids and eye makeup which made her look squinty and tired. Her makeup usually looks like this and it's really dated. I felt bad for her.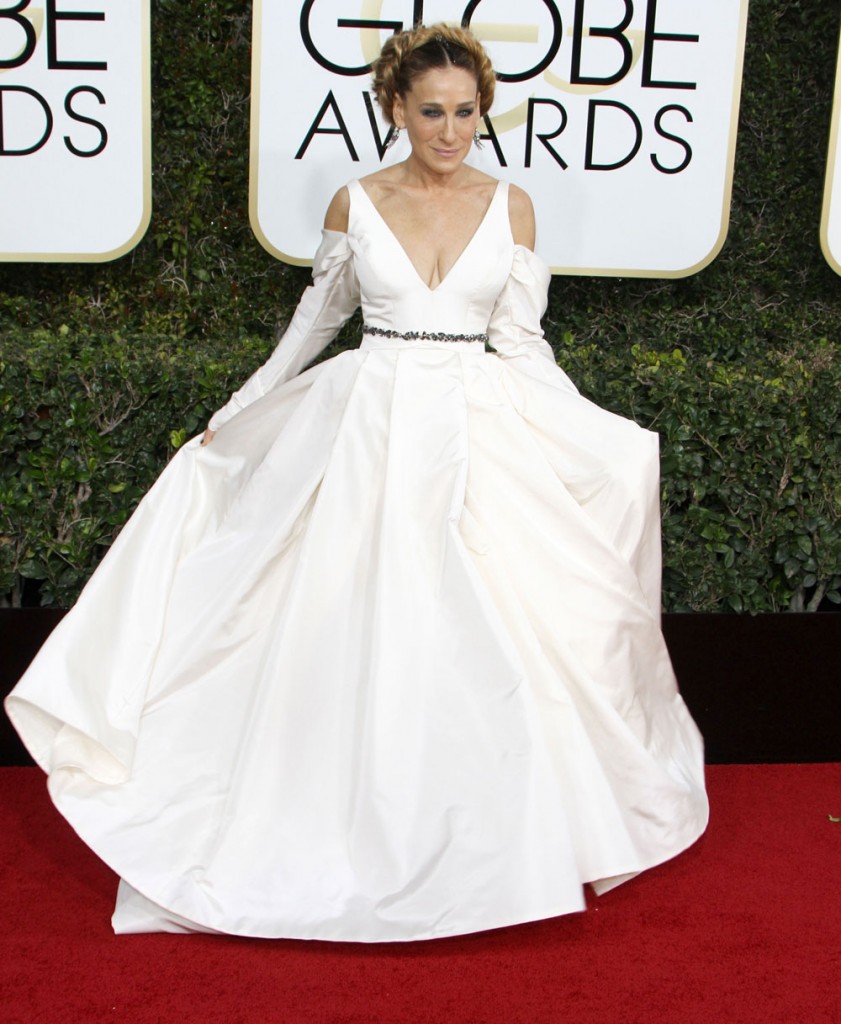 Hailee Steinfeld also wore bridal Vera Wang, but her dress was a bit more custom than Parker's. It's lilac-colored first of all and there are actual separate ruffle shelves above each boob. I can't say I've ever seen that concept on a dress before, and for good reason. I do like the slouchy sleeves and shoulder cutouts, but that's very on trend this season. From some angles that looks like a jeweled neckline, we saw a few of those last night, but I think it's a very well-fitted necklace. The mesh bodice part of the gown is unique to Hailee's dress, that wasn't part of the original gown.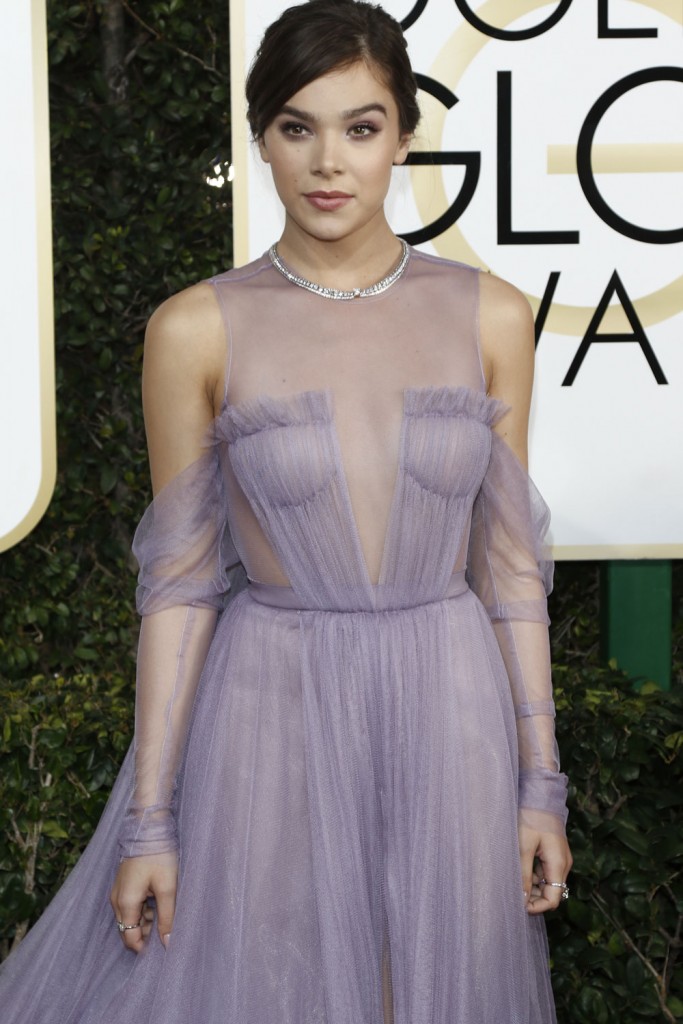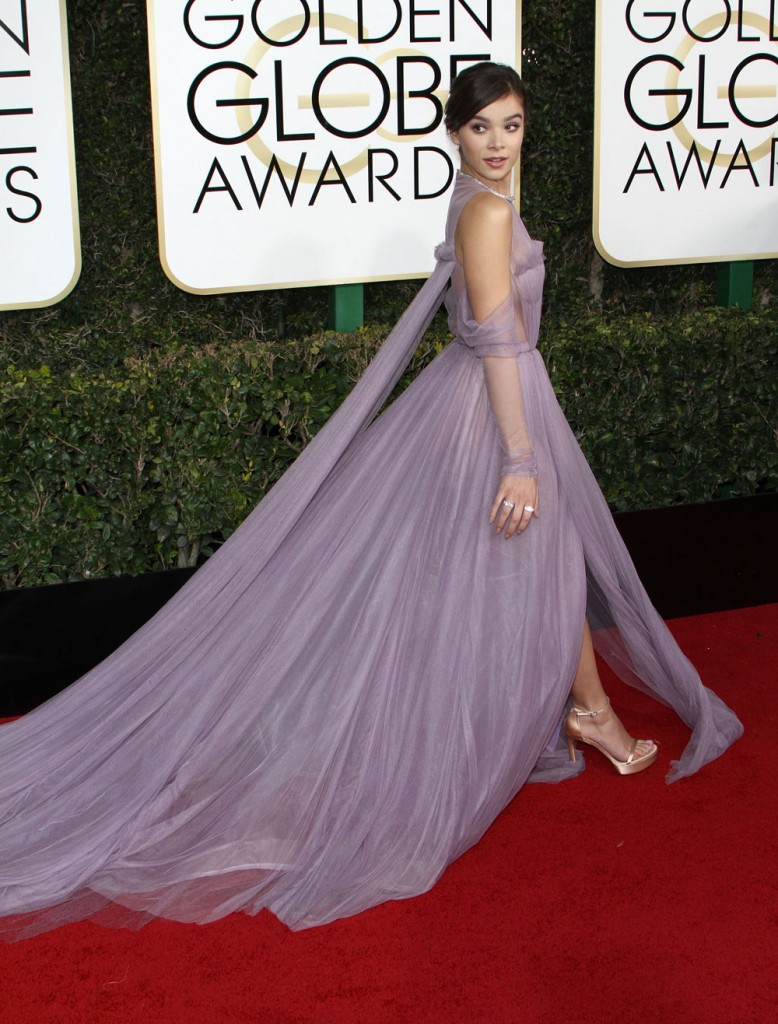 Oh hi Chrissy Teigen in Marchesa. What do you call that thing at her waist? It's like a peplum on steroids. Would this be ok without all the lace and ruffles? I am really asking because I'm still not sure. Chrissy, John Legend and Anthony Anderson kind of sat on the steps in front of Ryan Seacrest and conducted their interview from there. It was a nice change to some of the awkwardness actually.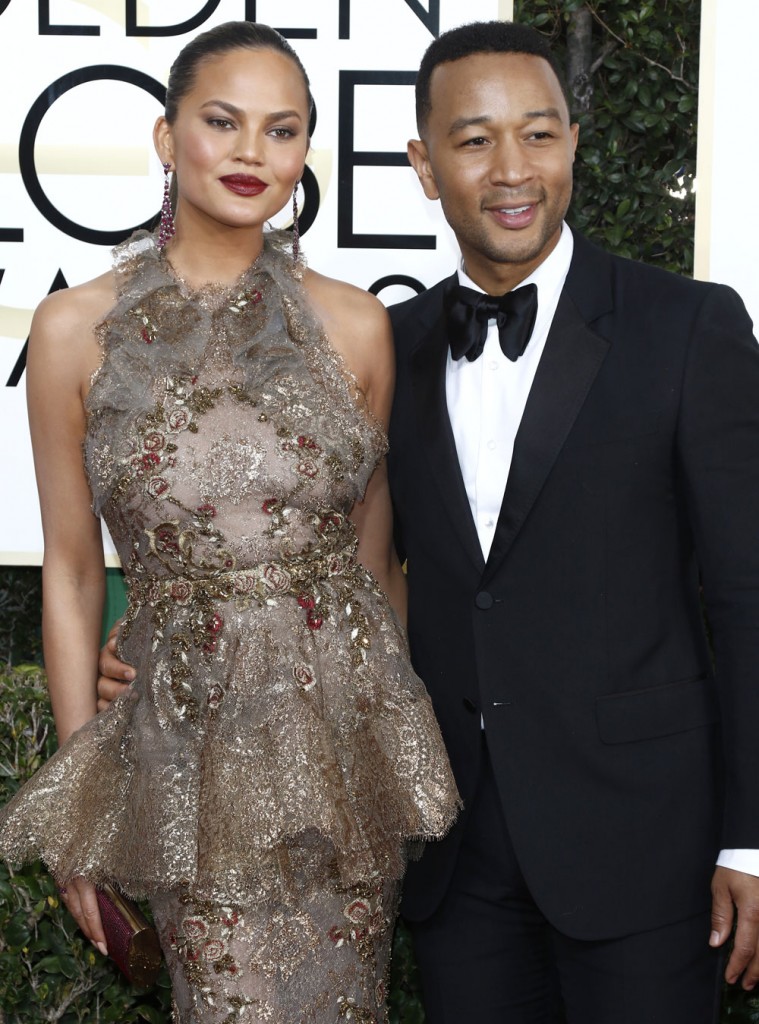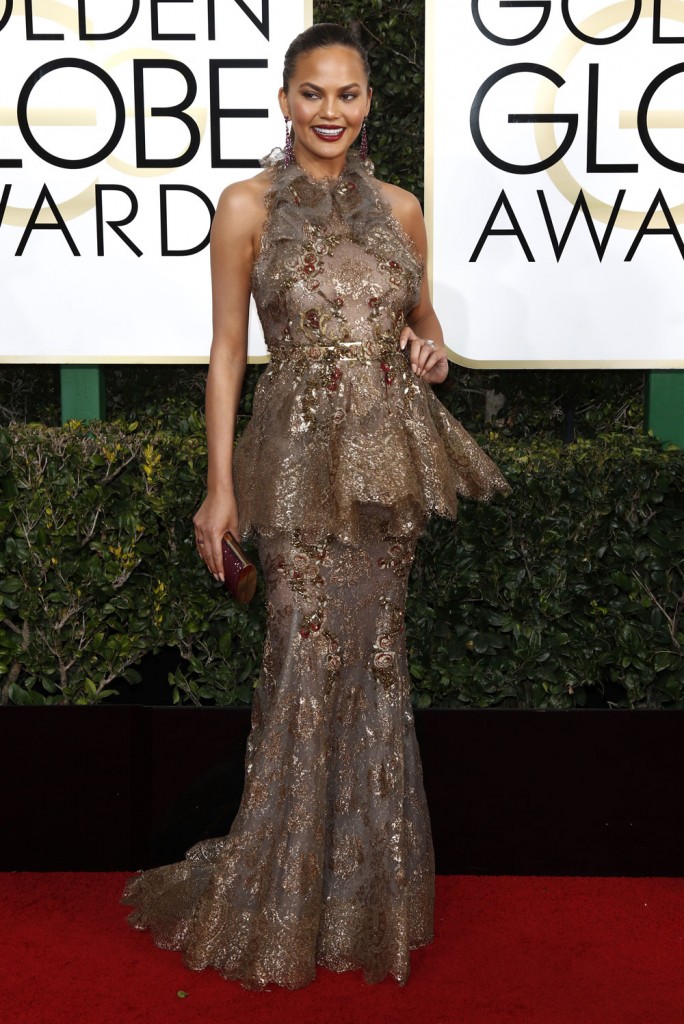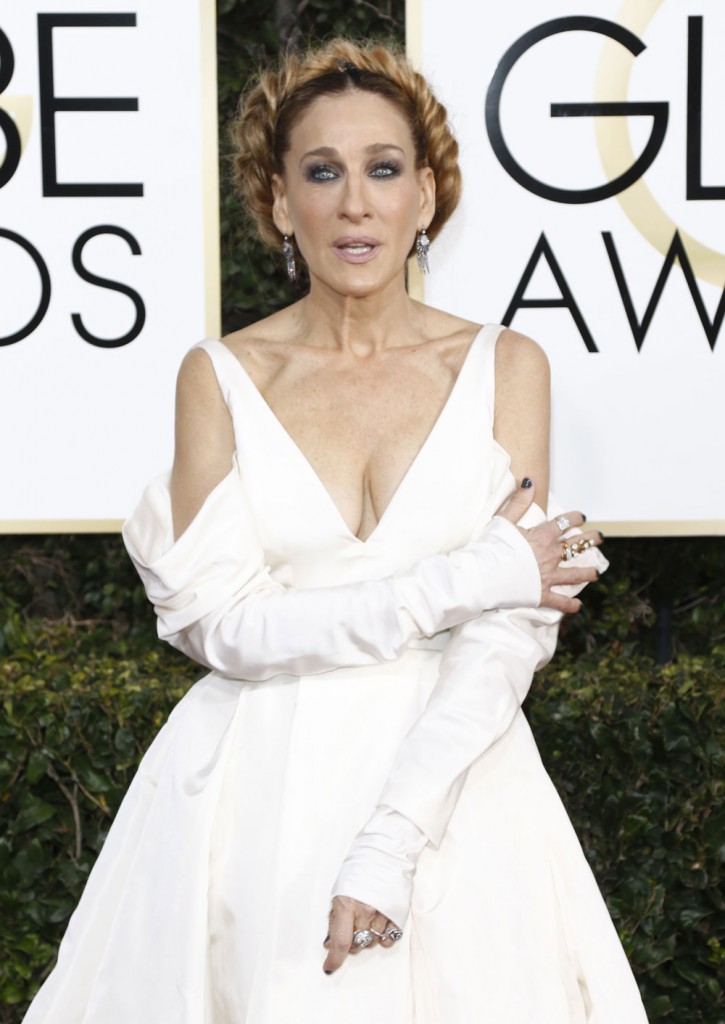 Photos credit: WENN and FameFlynet