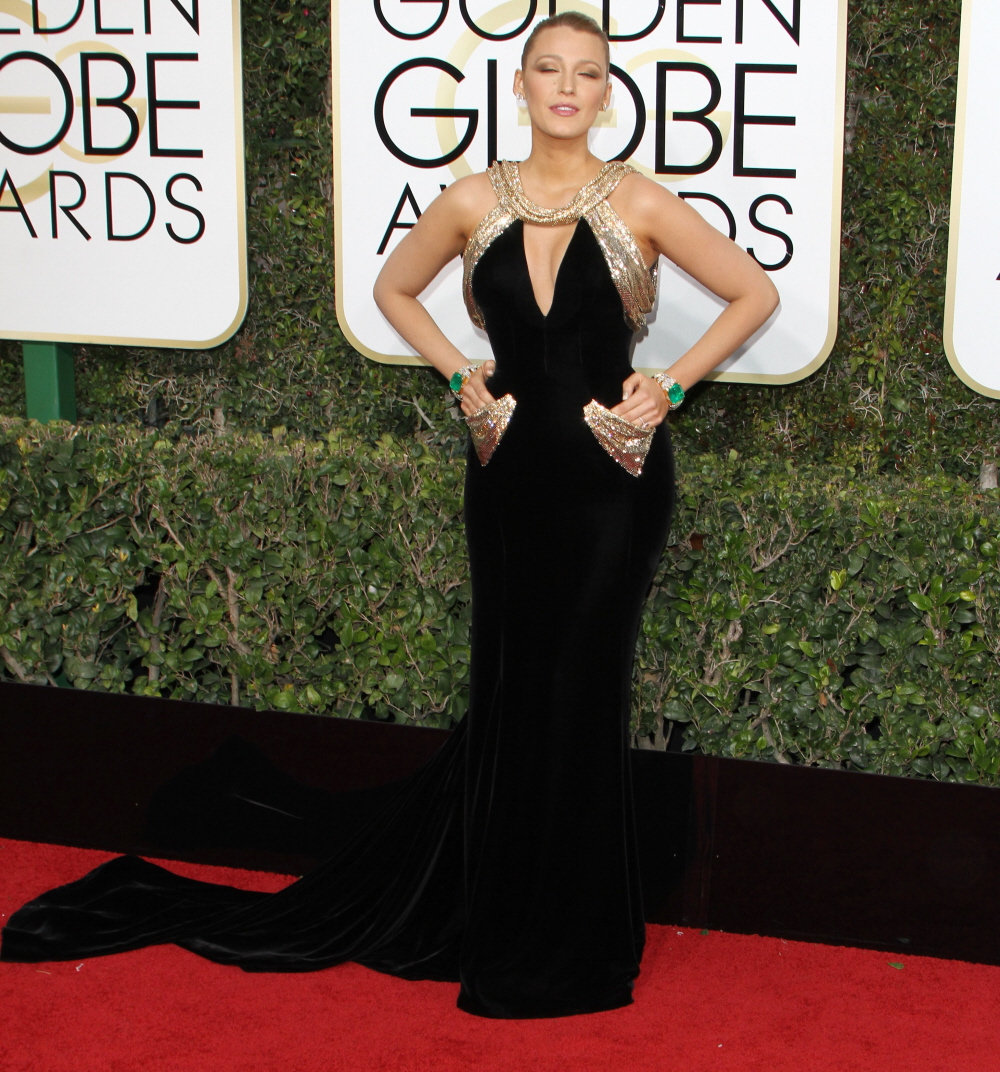 We had our fingers crossed for Blake Lively to show up at the Golden Globes – where she hasn't been in years – as Ryan Reynolds' date last night, and it happened! Blake is Ryan's secret weapon when it comes to his Oscar campaign for Deadpool. Blake will show off their children, she'll wear fabulous dresses, she'll support him doing whatever. Blake is in it to win it! And Deadpool, sadly, did not win anything, but that doesn't mean Ryan's Oscar chances are in the toilet. It just means that Blake needs to hustle even more. Blake wore this black velvet Versace gown to the Golden Globes last night. I'm enjoying it? Like, I think Blake is making a conscious effort to look glam in a more mature way, because she's a mother of two and her husband is campaigning for an Oscar. So this dress works. It's a flattering cut, her figure looks crazy-good and she and Ryan seem to adore each other. One criticism: I think the emerald cuff bracelets are sort of overkill.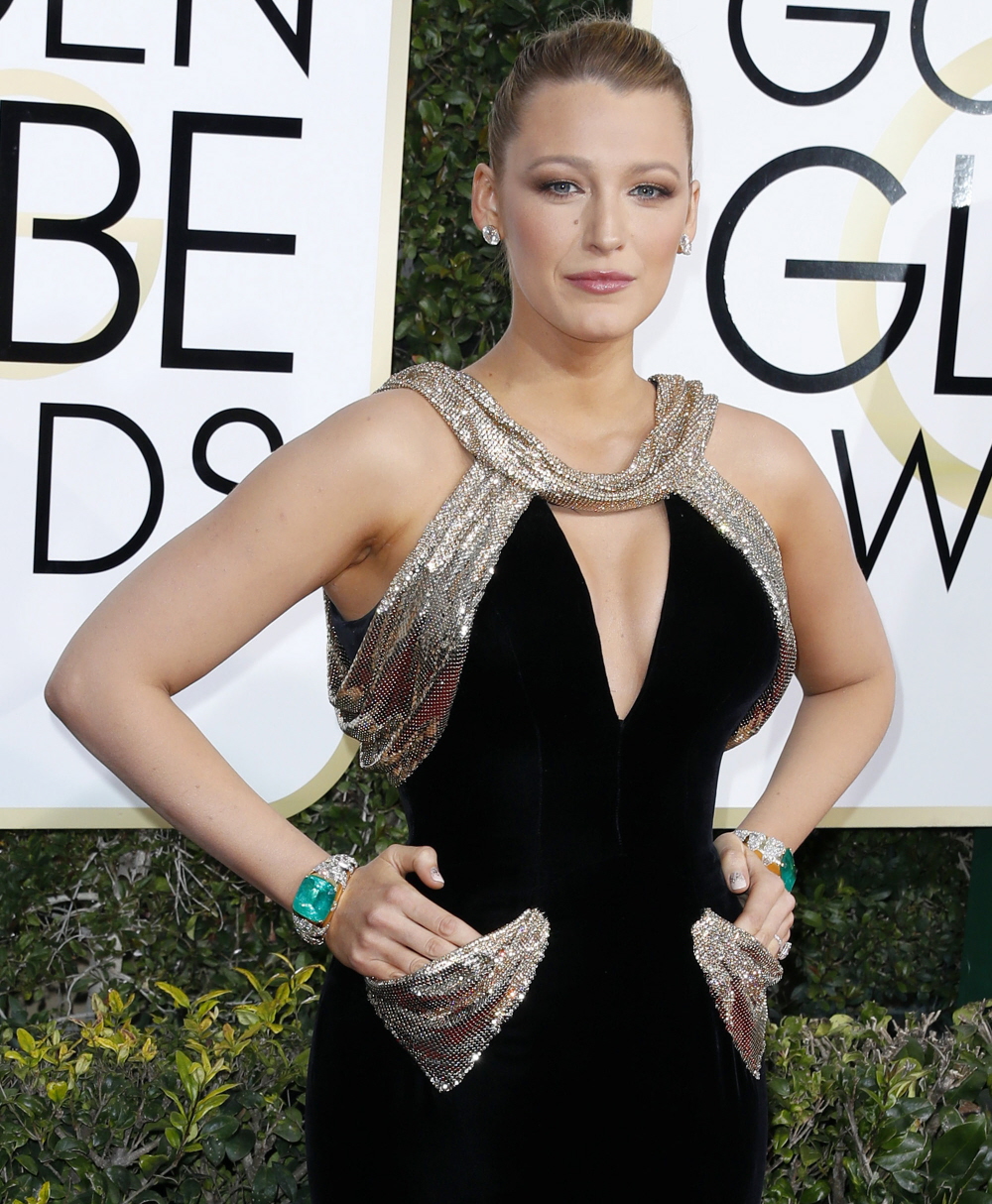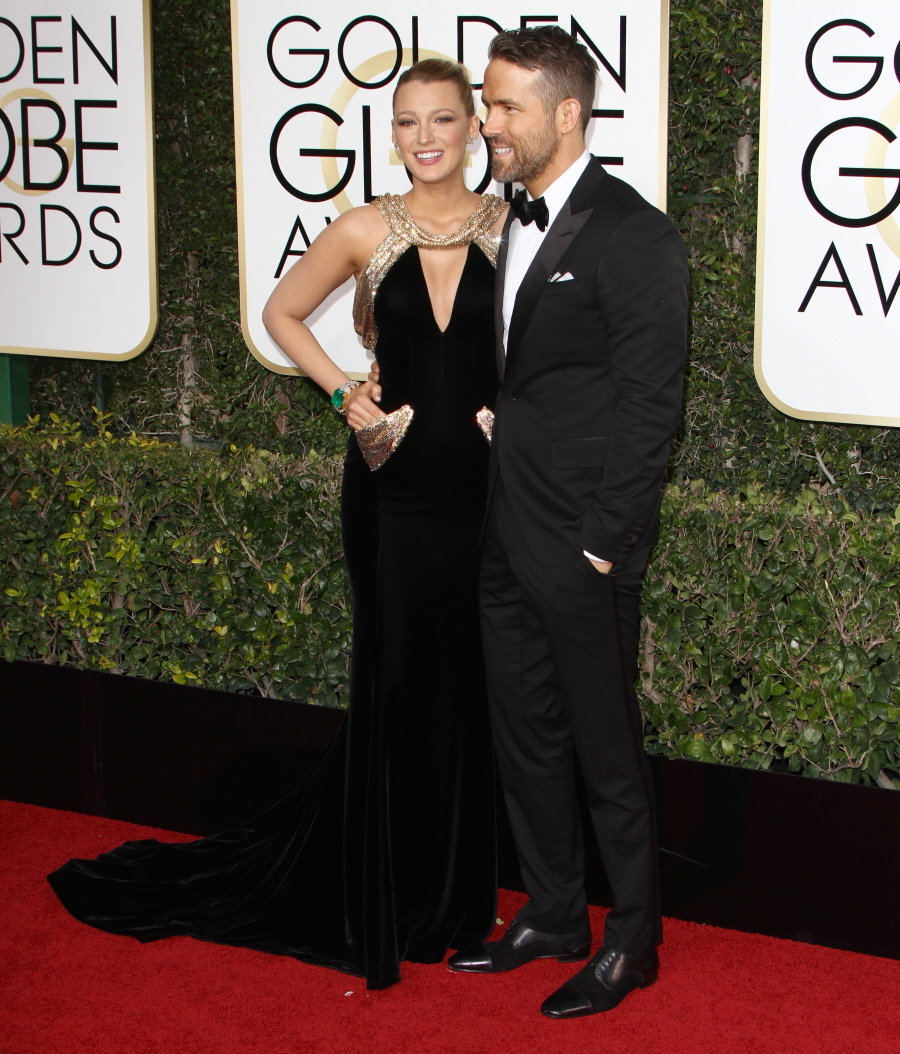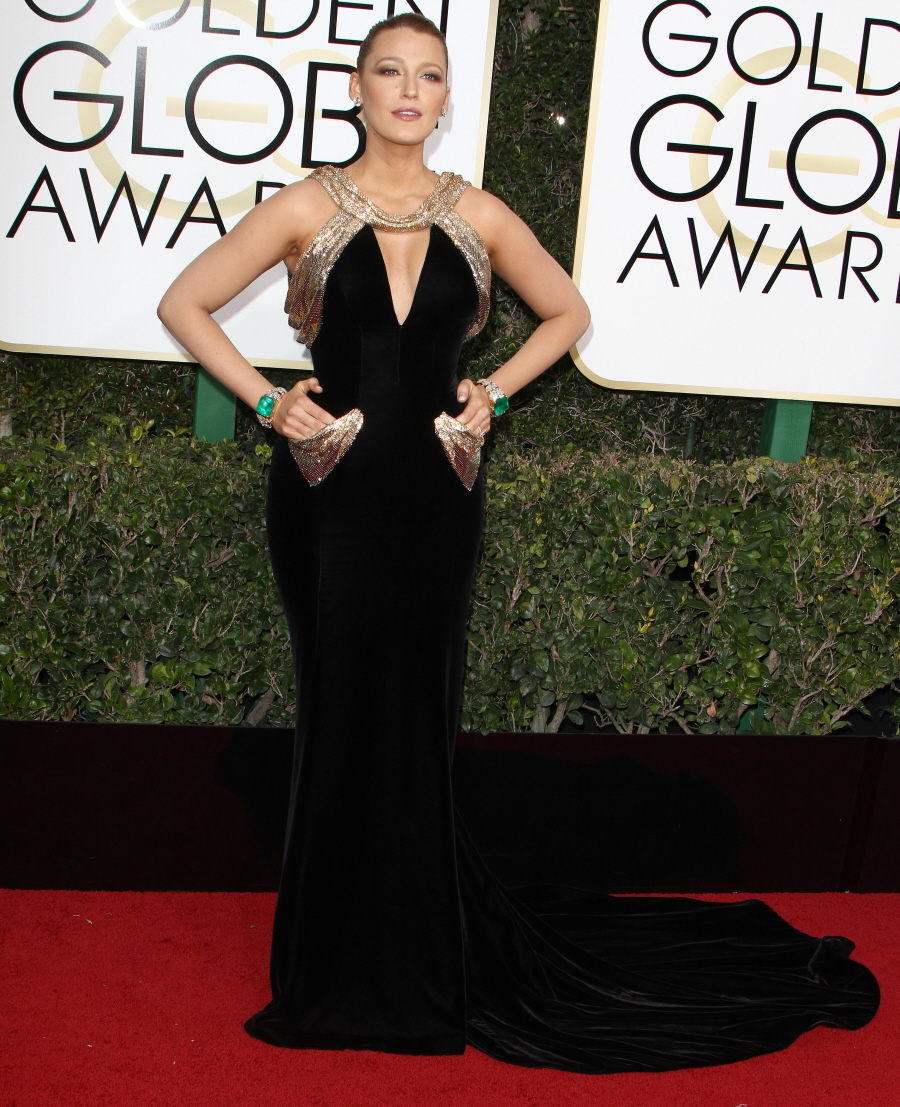 Reese Witherspoon also wore Versace. This look reminds me of several different looks all at once but the callbacks are not favorable to Reese. Do I think that this is awful? Not at all. It's flattering and sunny (there was a lot of yellow on the carpet so Reese was #ontrend) and she's styled well. But I'm just not feeling it, I guess. I know she could do better.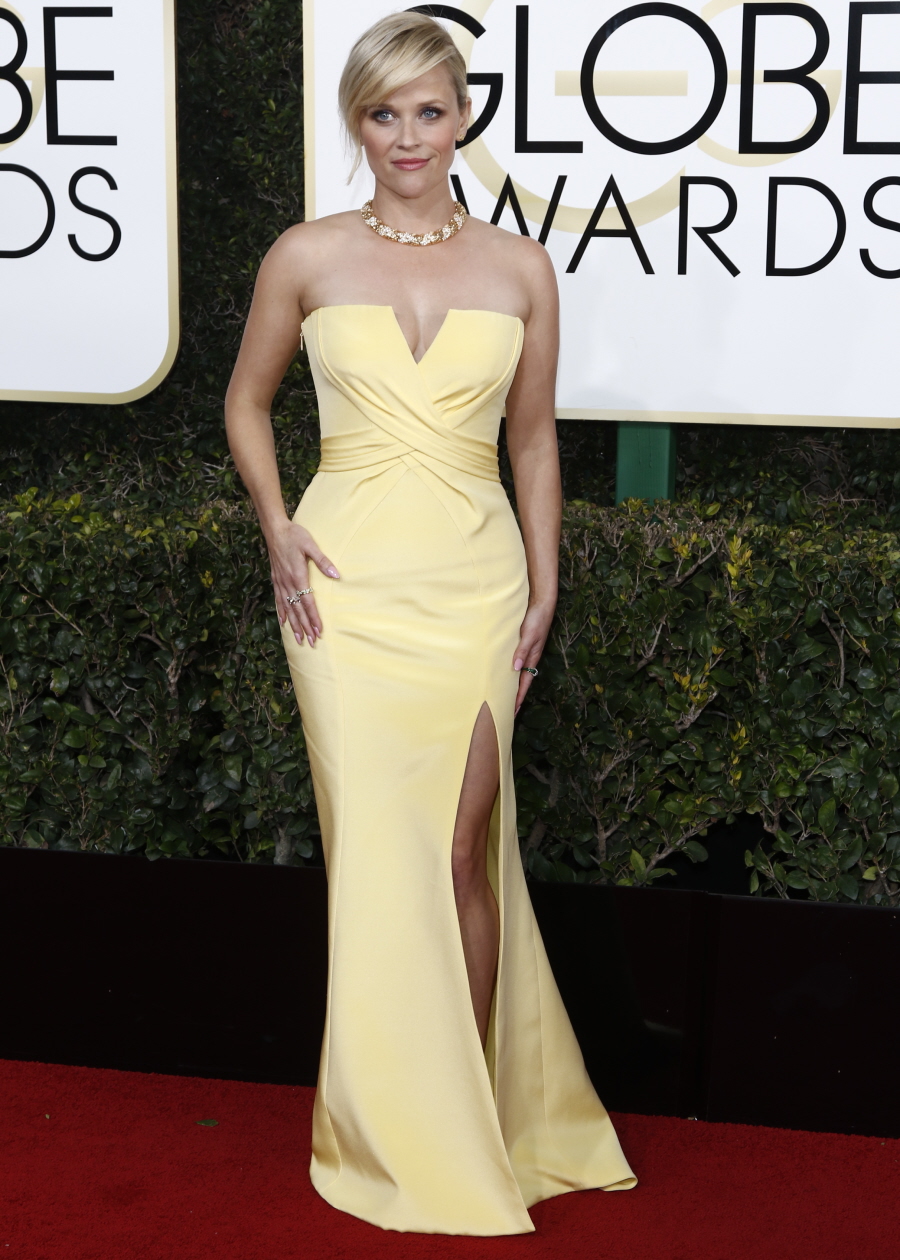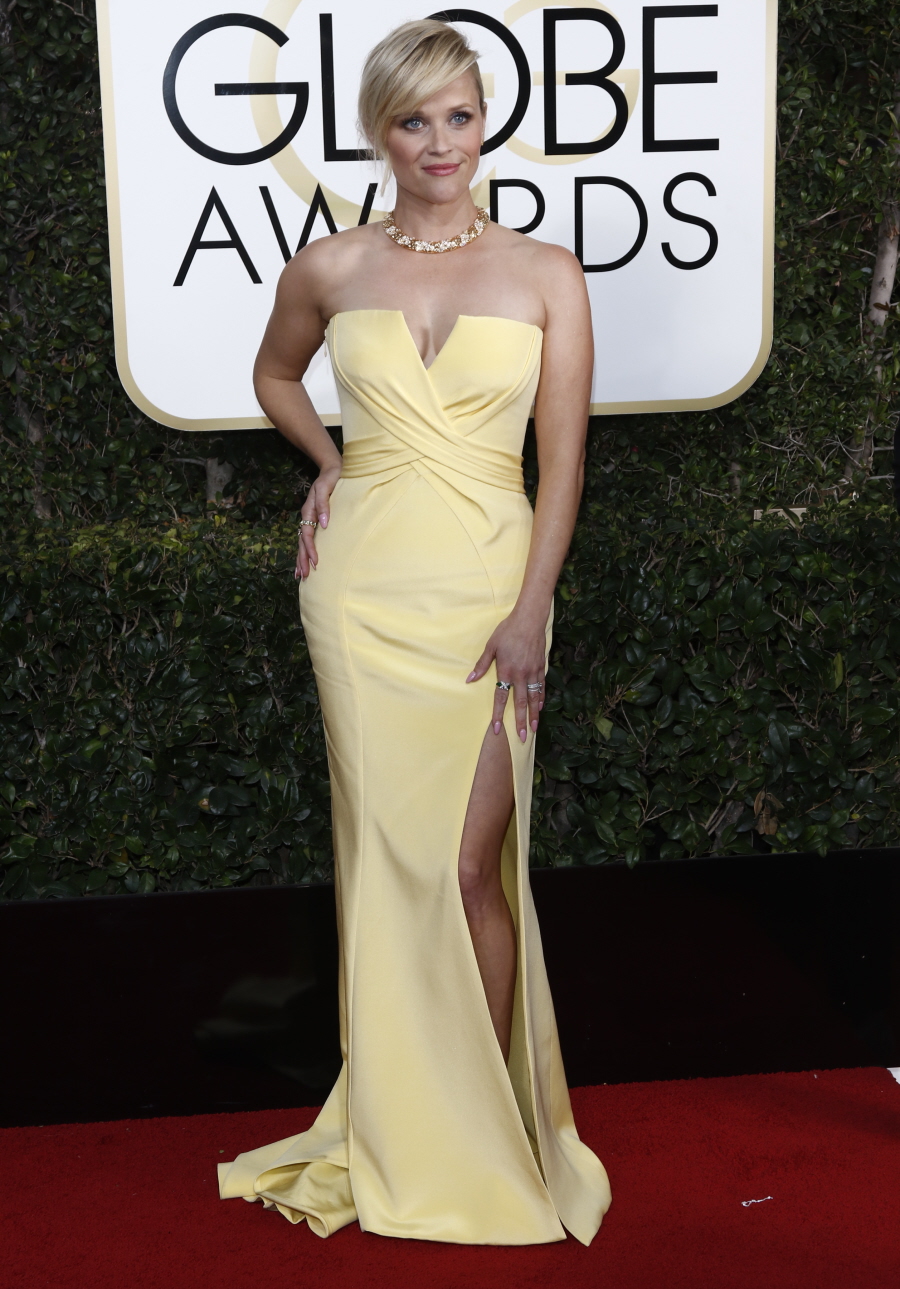 I love that Naomi Campbell came out for no real reason to present with Matt Bomer. I feel like she hand-picked Bomer too, because he was the only guy in the room who was as pretty as her. Naomi wore this Versace look which was… okay.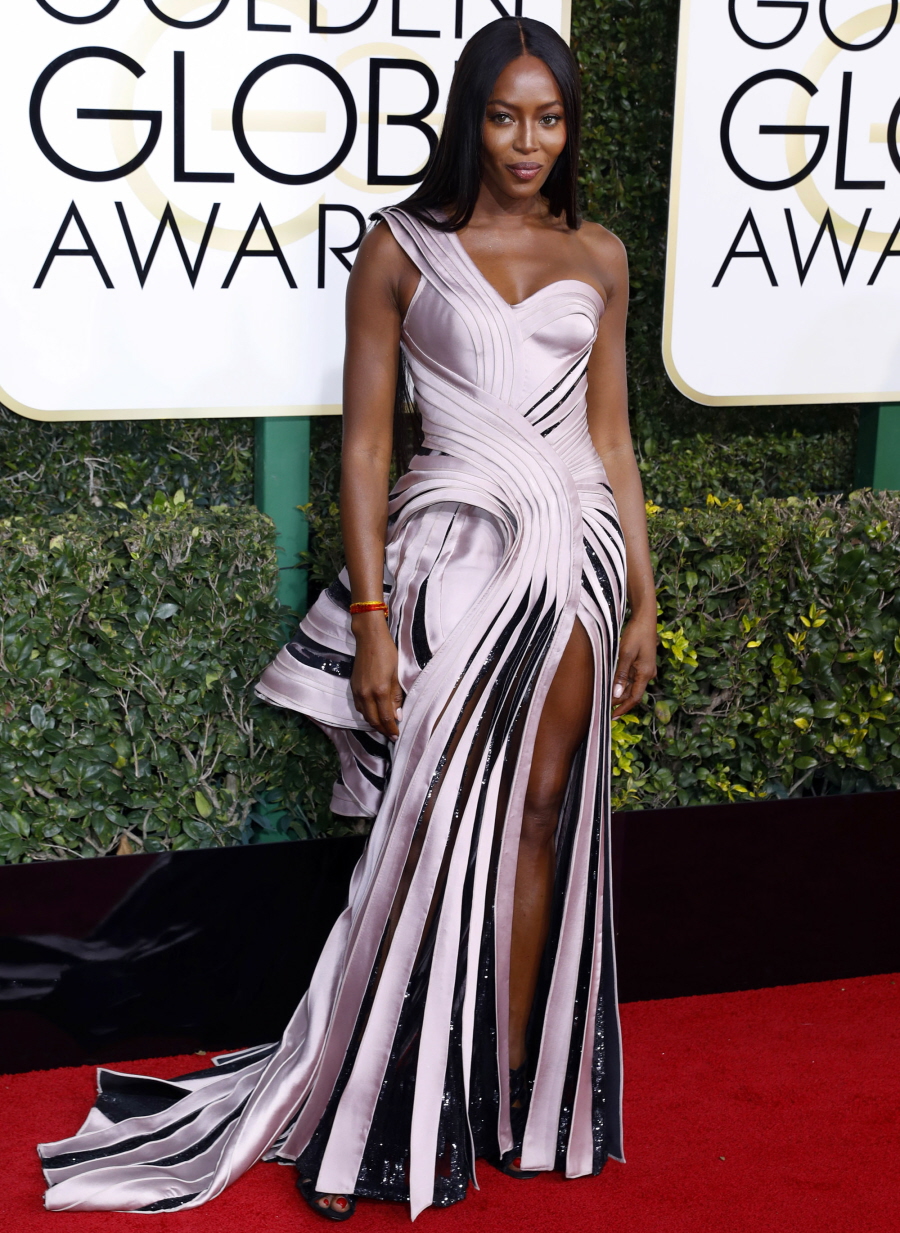 Photos courtesy of Fame/Flynet and WENN.