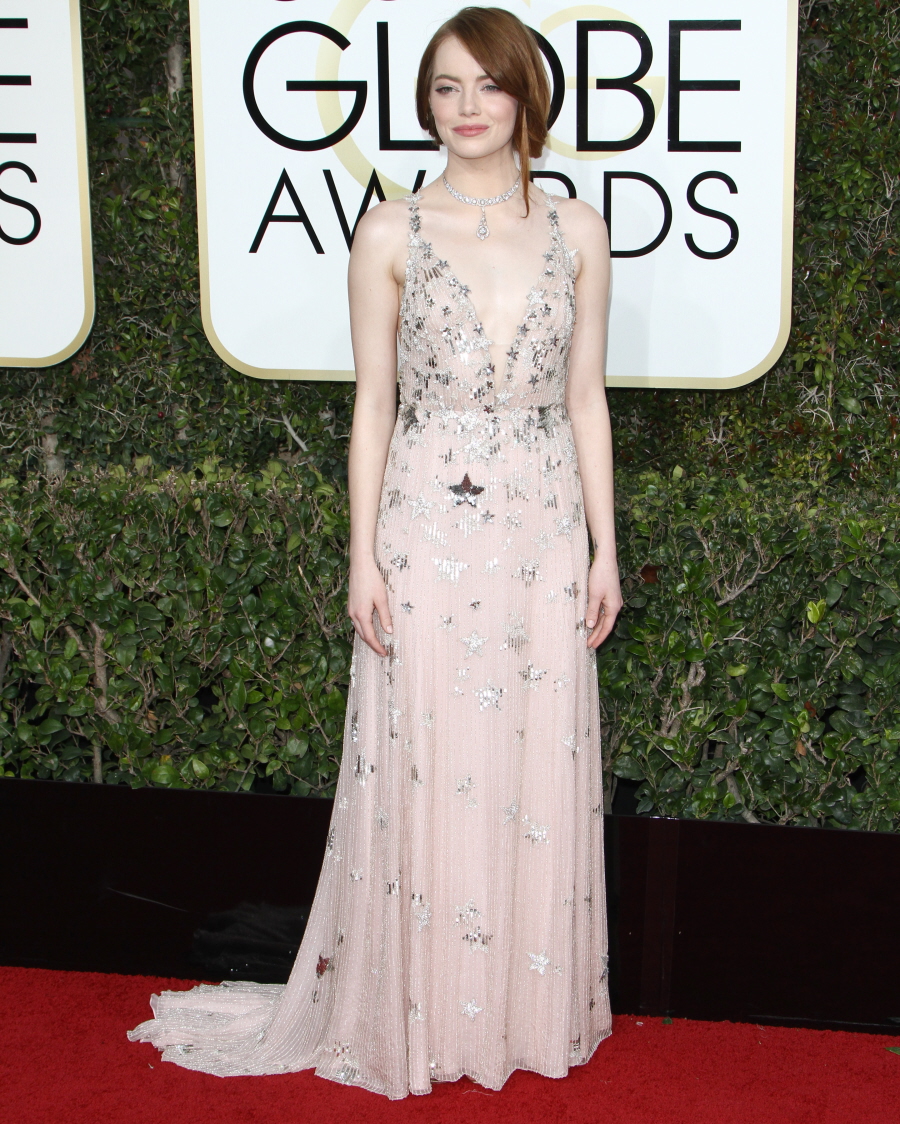 I come away from the Golden Globes understanding that in Hollywood, La La Land is a much bigger deal than I realized. I thought Emma Stone would be a major contender for the actress awards, of course. But I didn't realize that there was so much love for a film which I think looks rather… twee, cringe-y, privileged and silly? It's like #WhitePeopleProblems: The Movie. That being said, it's hard to be mad at Emma Stone. I wasn't even crazy about Emma's Valentino dress, but I'm not even mad about it. It was a pretty, frothy, star-covered pale dress. It fit her beautifully and it moved well, although it looks really flat in photos. She seemed comfortable and happy with it. *shrug*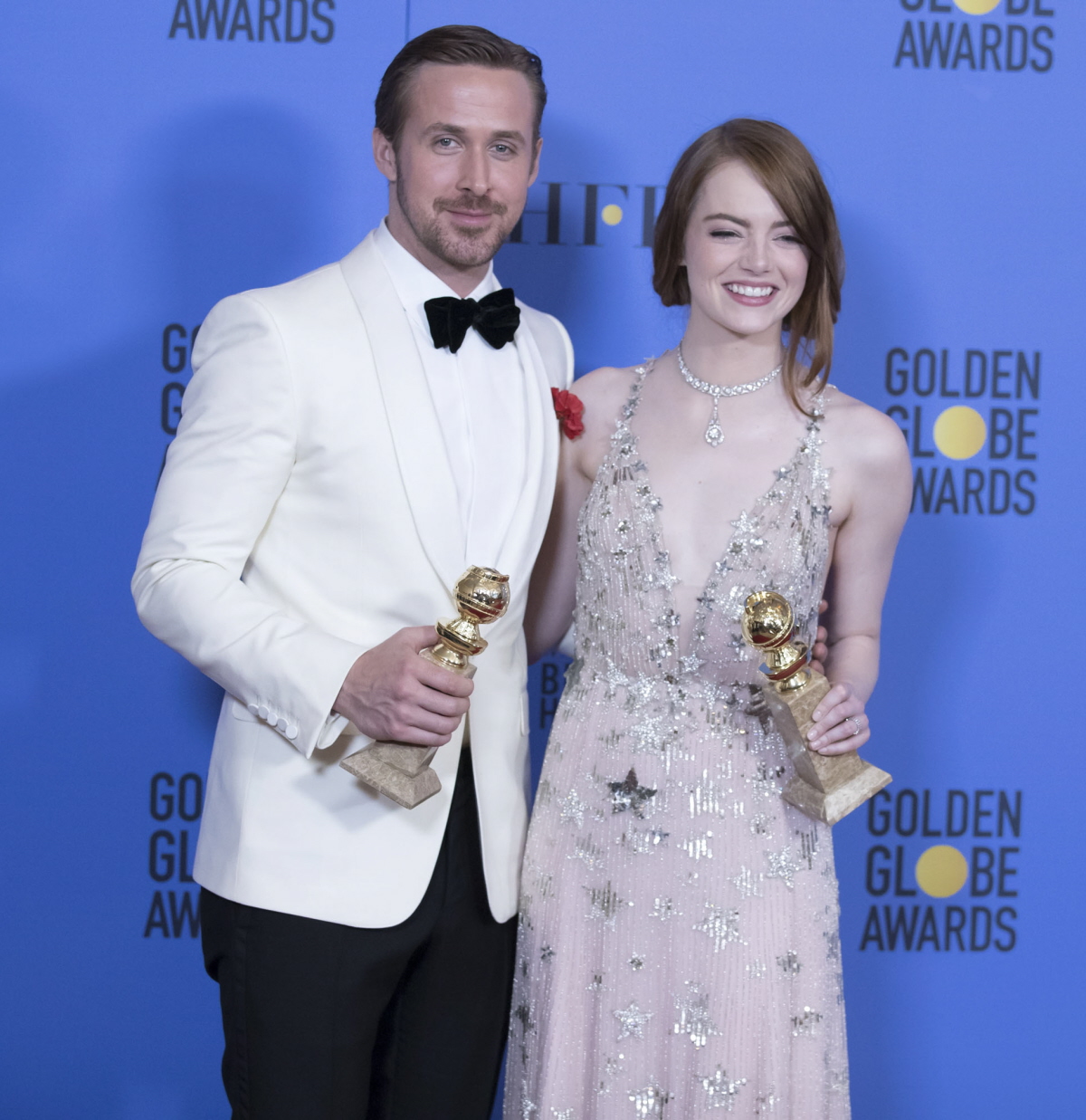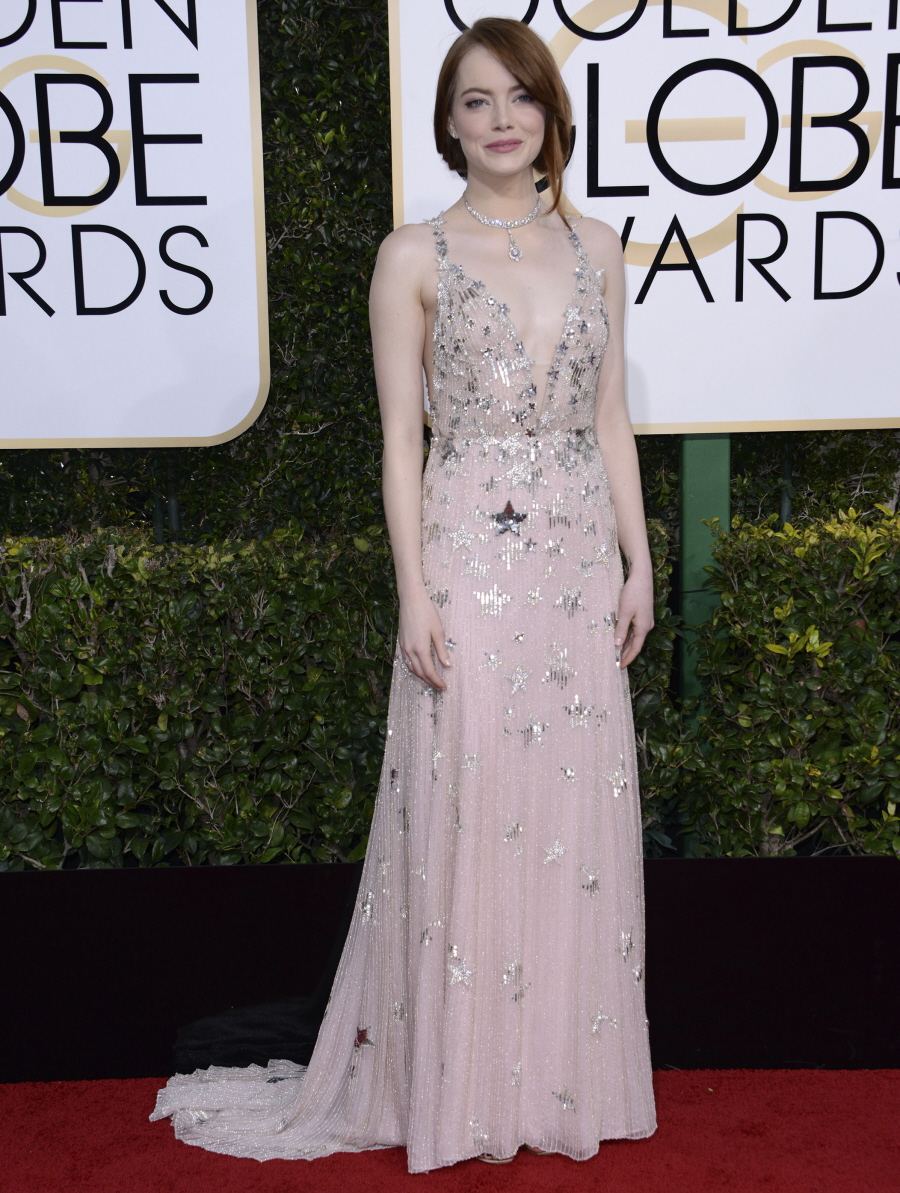 Here's Anna Chlumsky in Roland Mouret. I like Anna, I think she's crazy talented and beautiful, but my God, she cannot find a flattering dress to save her damn life. This is so bad.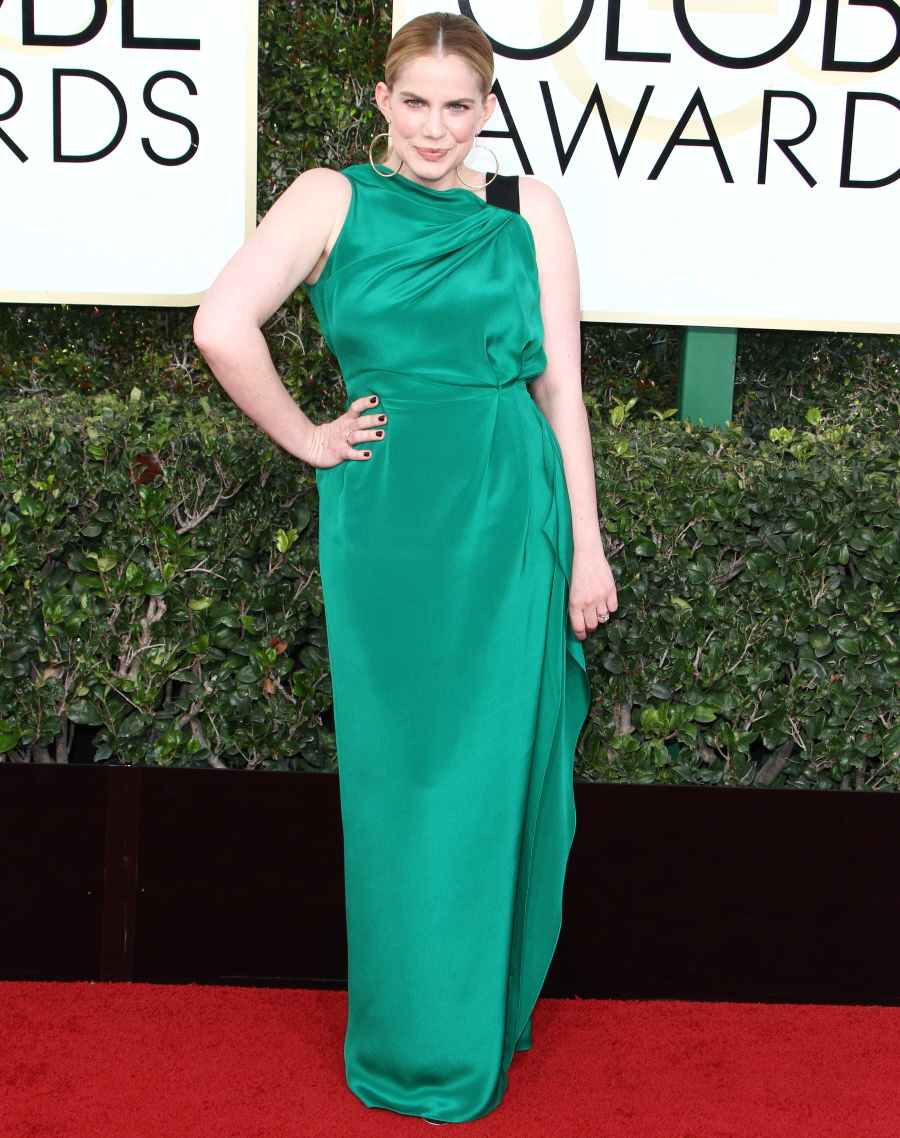 Speaking of WTFery, Anna Kendrick in Vionnet. She looked… terrible. Why does this dress exist? Why did she choose it???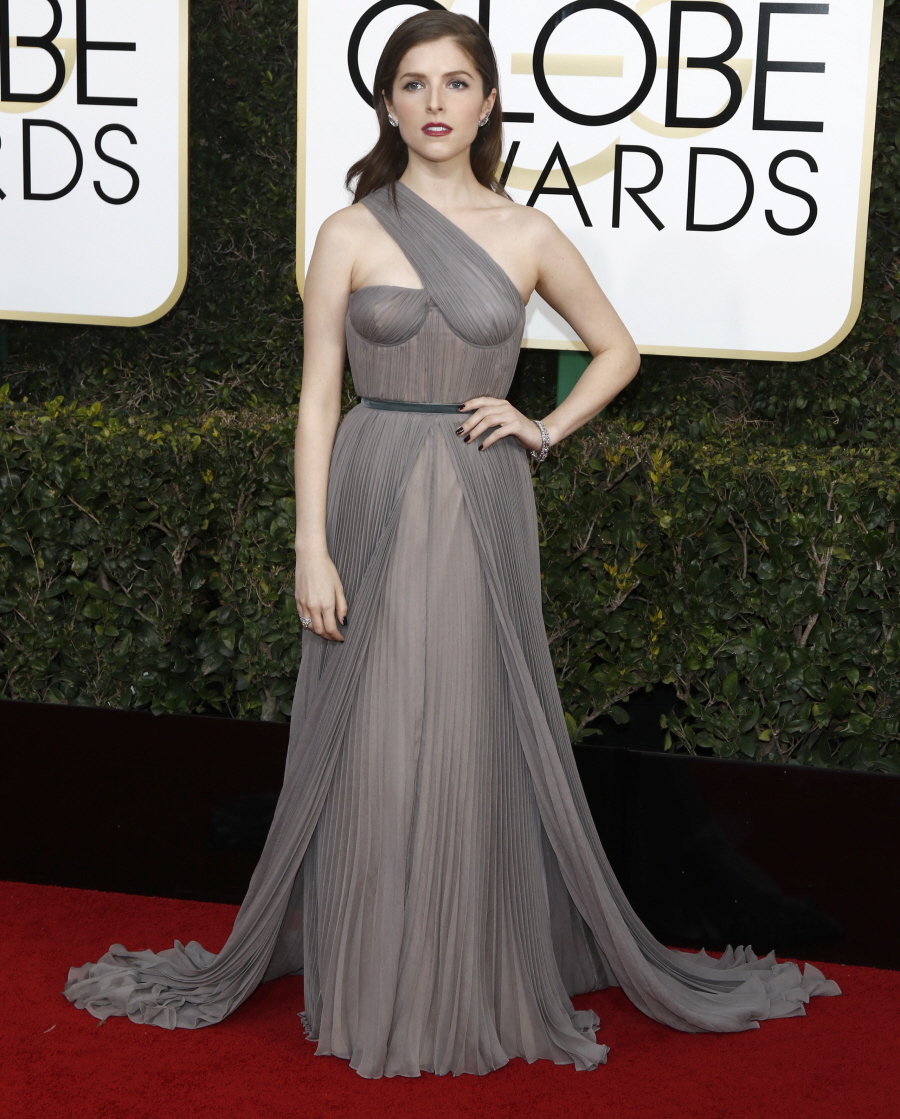 While Laura Dern isn't one of my favorite people, she wore one of my favorite low-key dresses at the Globes. I doubt she's going to be headlining any best-dressed lists today, but this Burberry was gorgeous, appropriate, well-tailored and flattering. Homerun for Dern!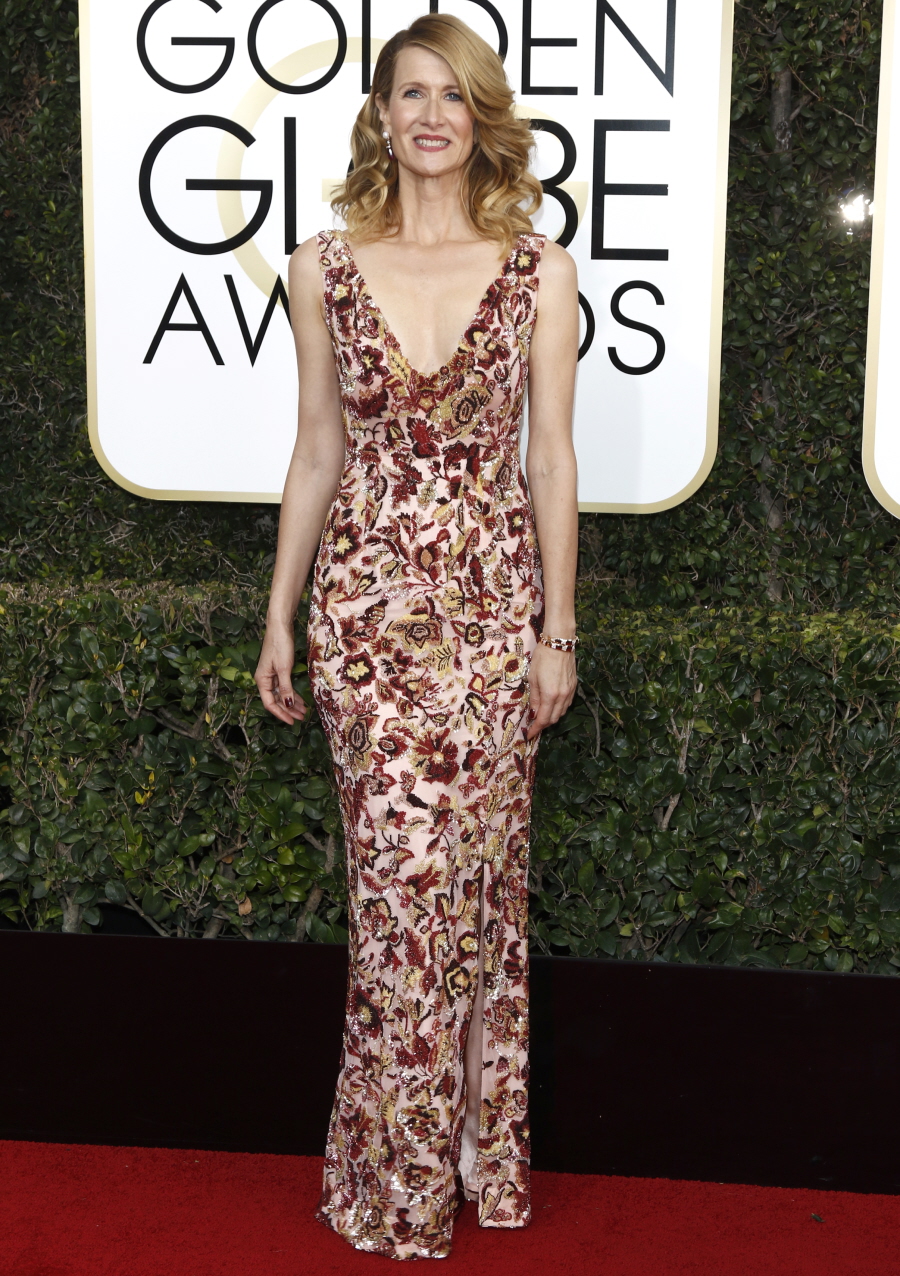 Photos courtesy of Fame/Flynet and WENN.