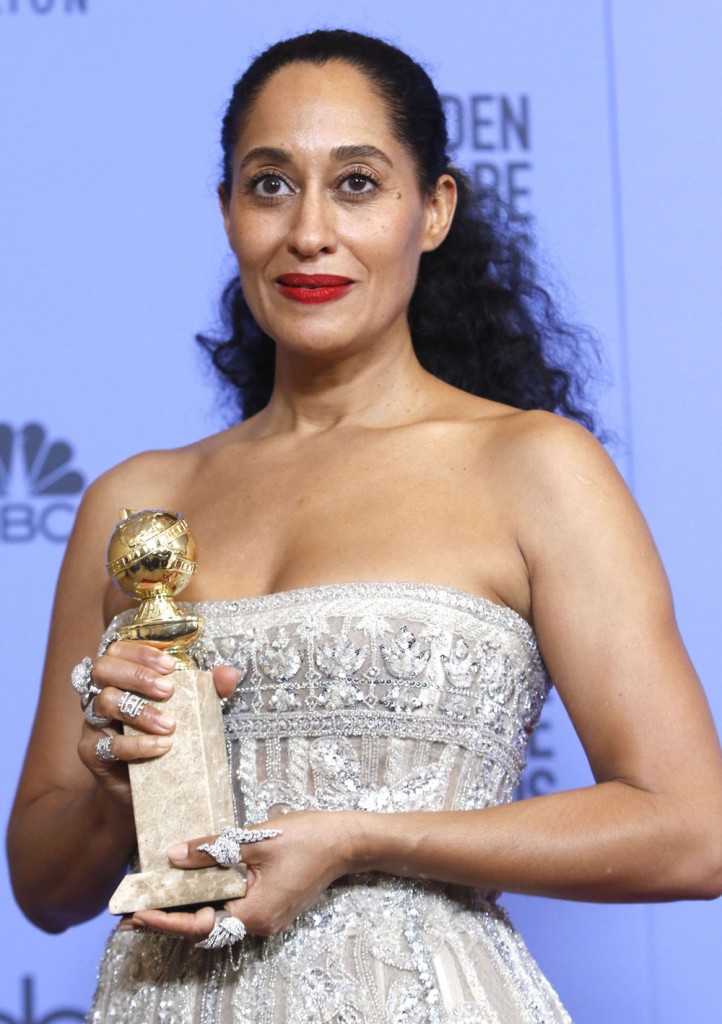 Tracee Ellis Ross really killed it in this strapless silver sequin Zuhair Murad. I'm so glad she chose this gown because she sometimes gets too experimental with her fashion. She looks like a million bucks and I love her jewelry. Tracee won Best Performance by an Actress in a Television Series – Musical or Comedy, for Black-ish. Her speech was so impressive, heartfelt and to-the-point. She said "This is for all of the women, women of color and colorful people whose stories, ides, thoughts are not always considered worthy and valid and important. But I want you to know that I see you." You can read most of her speech here and watch it below. She added at the end "44 feels nice," which I loved. I'll know how that feels in a couple of months.
"This is for all the women of color, and colorful people." — @TraceeEllisRoss 💁🏽💁🏾💁🏿 #GoldenGlobes pic.twitter.com/JqzMsqa2GE

— The FADER (@thefader) January 9, 2017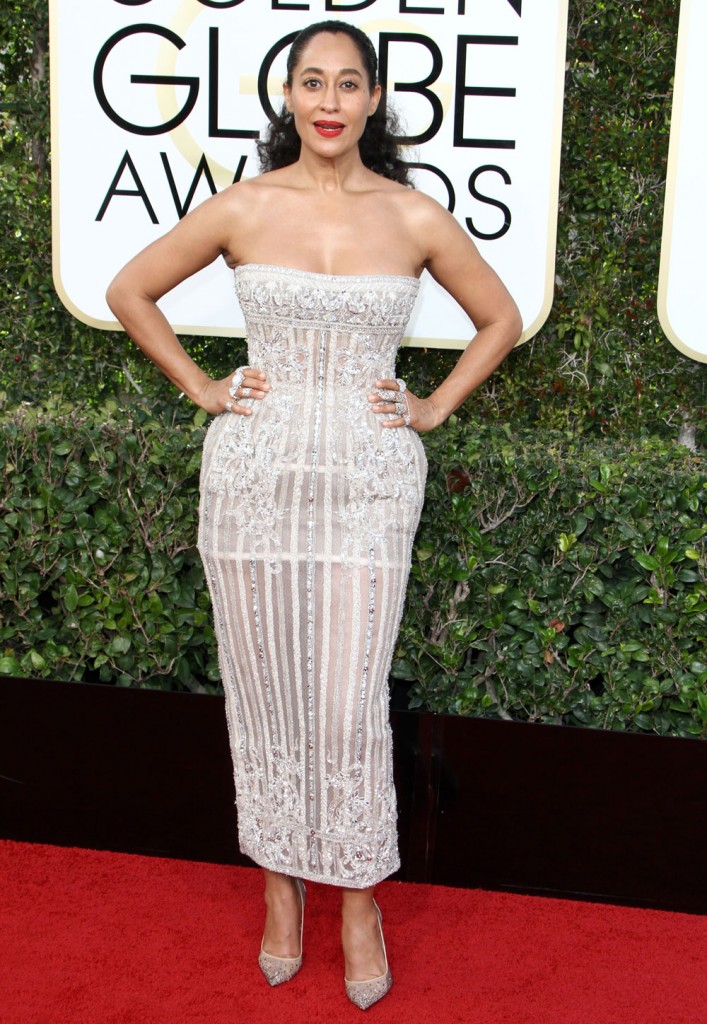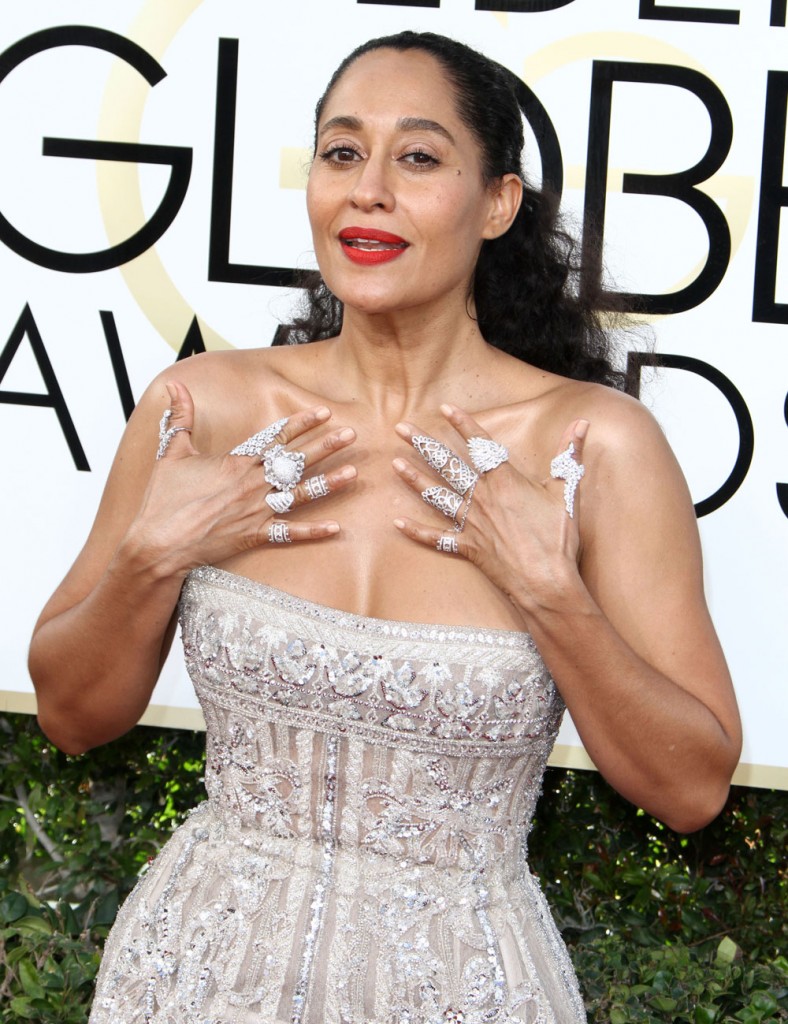 Sofia Vergara was in Zuhair Murad and wow this dress was just very unfortunate. I appreciate that Sofia went out of her mermaid gown comfort zone but this was too much, especially on screen where she was made to tell a really terrible "anal" joke while she was presenting. The writers of last night's jokes should be ashamed with the stupid sh*t they came up with. An orgy joke, an anal joke, and making Goldie Hawn "forget her glasses" so that she couldn't read the teleprompter. So funny, an older lady who can't read from afar and misinterprets things.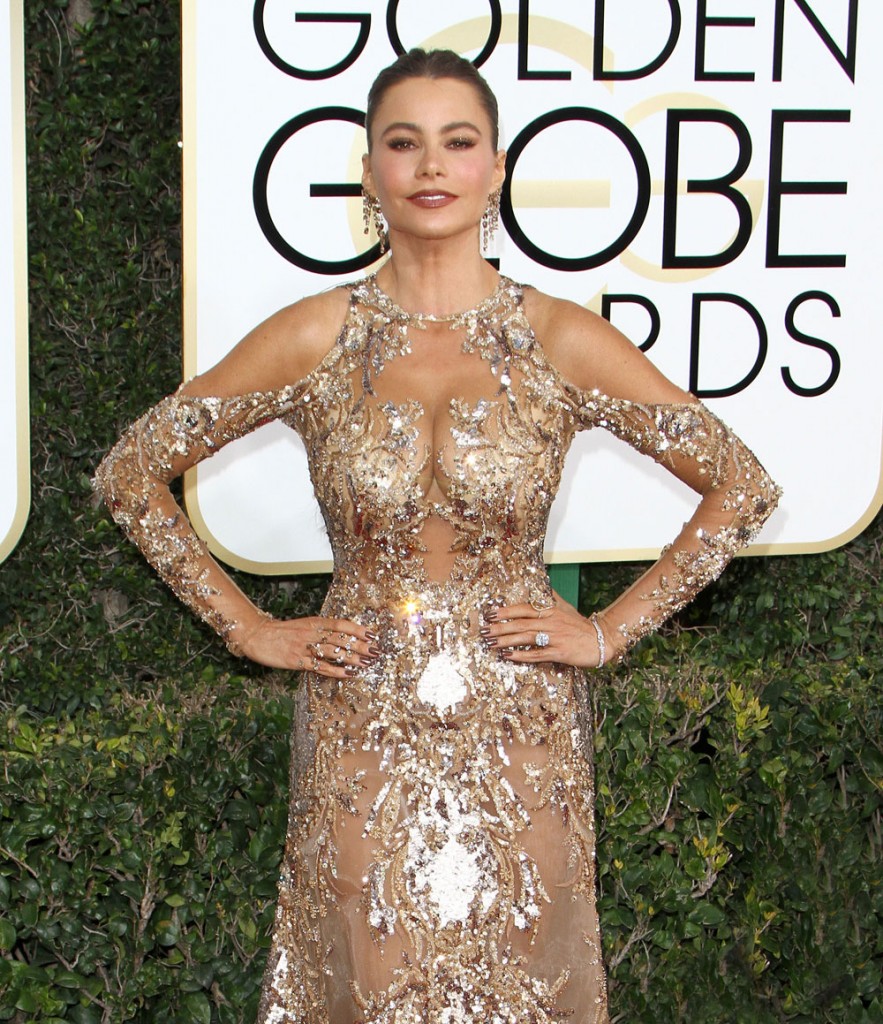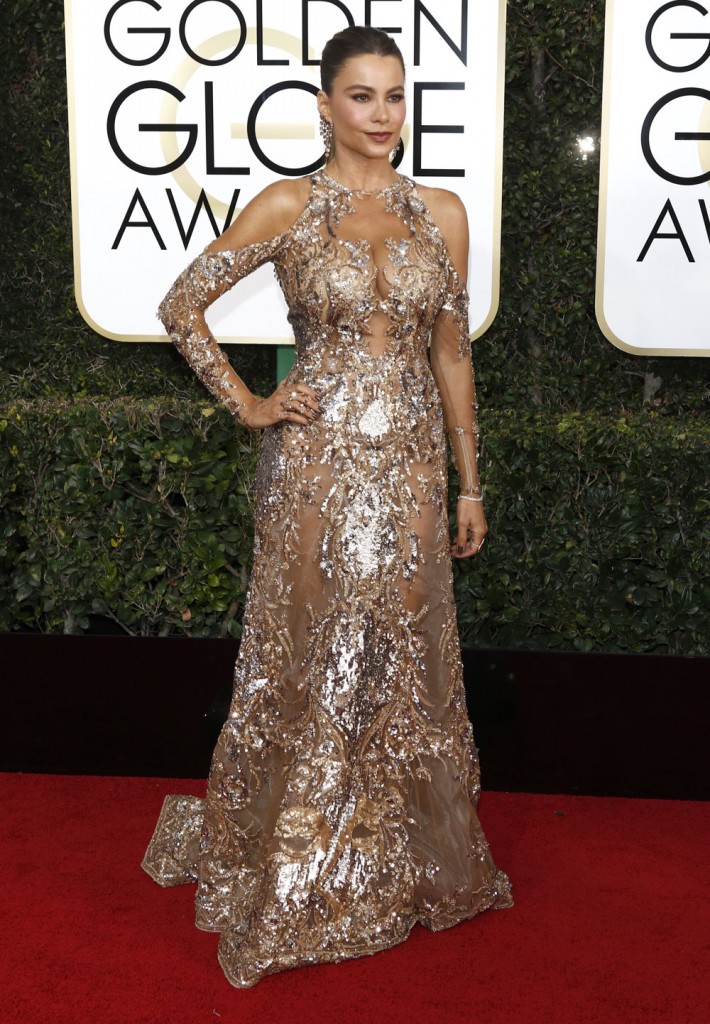 I bought a little ceramic painted tealight holder in the Bahamas when I was on a cruise. It's got a colorful cityscape on it and I keep it on a shelf in the bathroom. If you enlarged that cityscape and put it on a dress it would look like this Zuhair Murad that Olivia Culpo is wearing. All you can do is stare at the picture on the huge gown though, you don't even notice that there's a body and head above it until you look up, and then your eyes are drawn down to the dress again.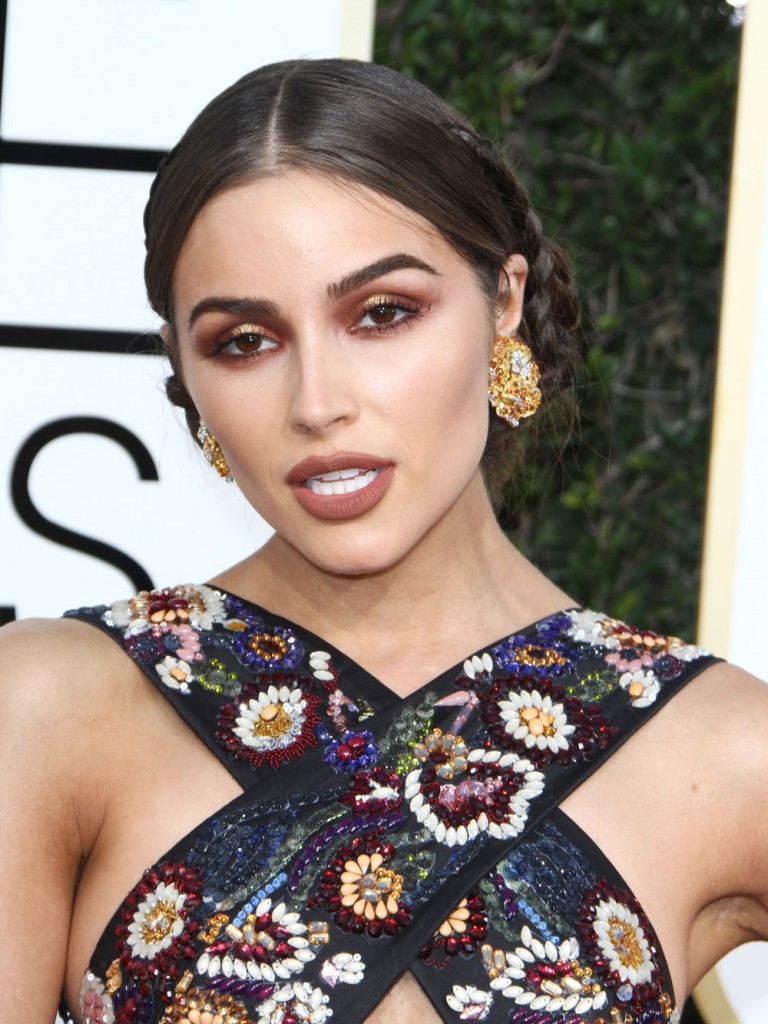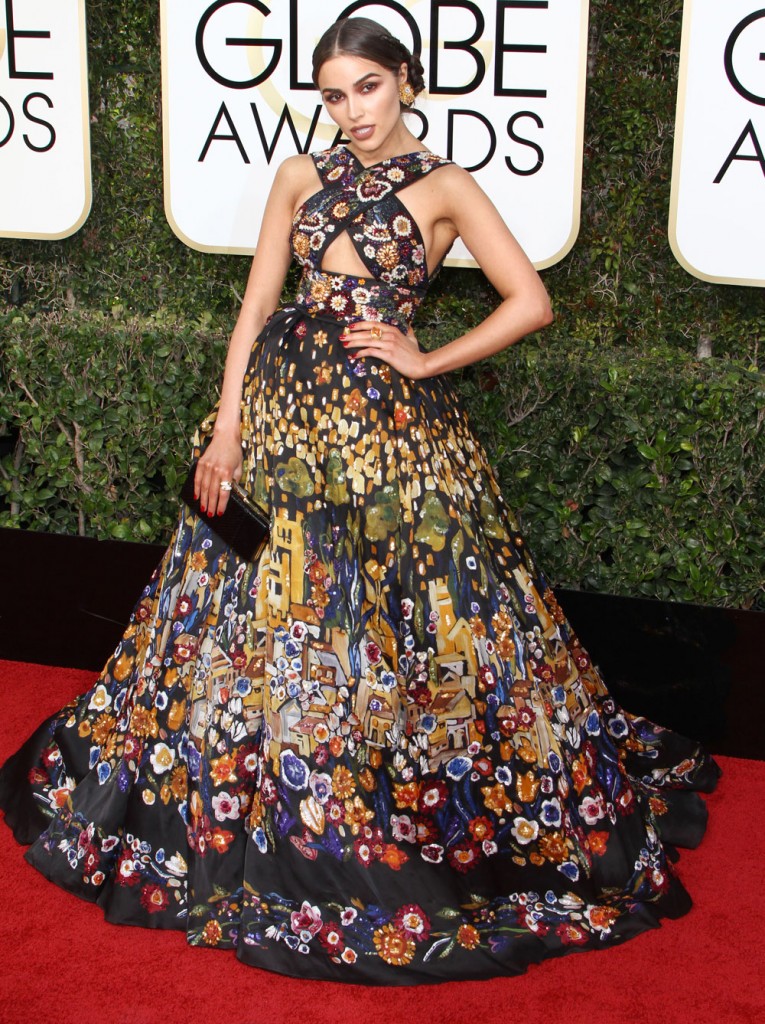 Lily Collins got the worst Zuhair Murad but this was very much her choice. She was in this pink overworked gown with fussy floral embroidery. Lily told Giuliana Rancic that she tried on seven dresses but that this was the first and she knew it was 'the one.' It's very little girl princess. I'm surprised this isn't Marchesa. Lily was actually nominated last night, for Rules Don't Apply. Is Warren Beatty calling in favors or what?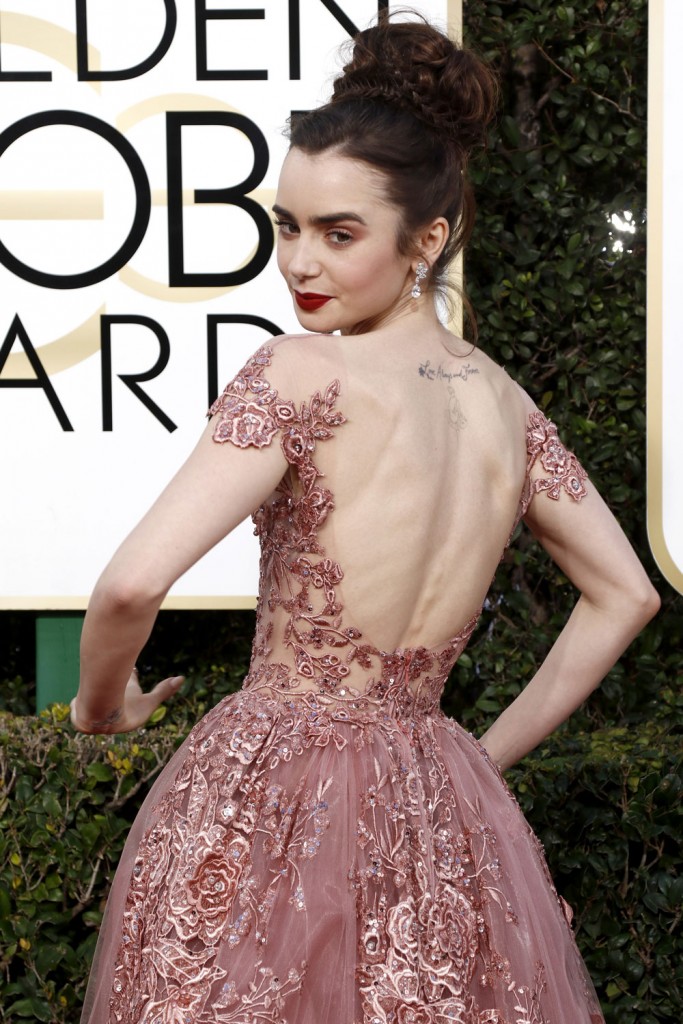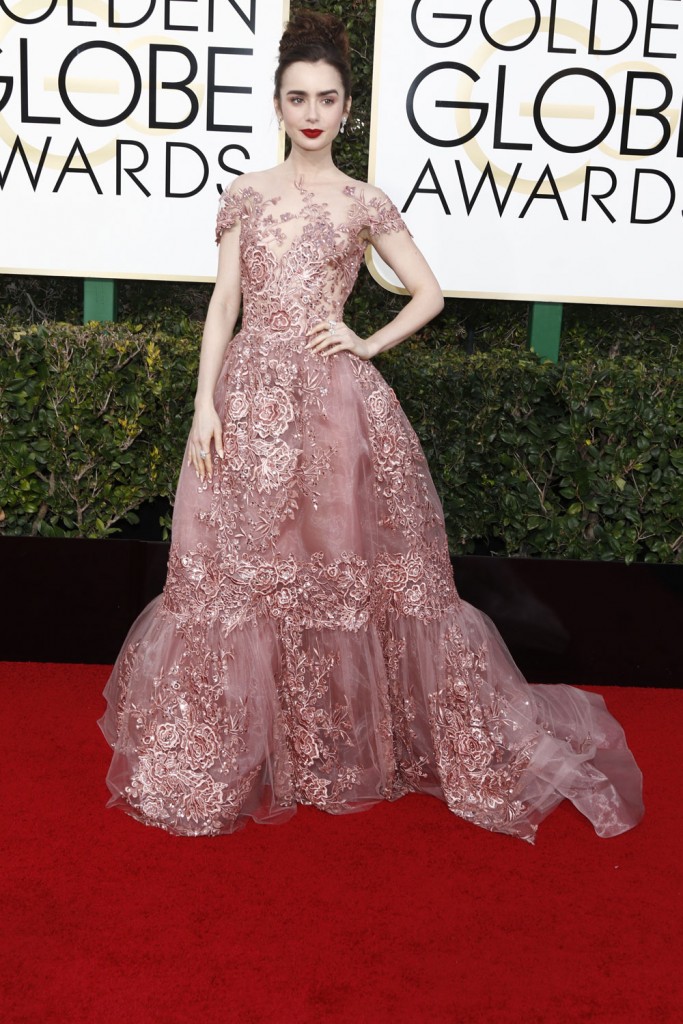 Finally here's Elsa Pataky, also in Zuhair Murad. This is the second best of the ZM dresses I think. It would be a more sophisticated dress without the sheer skirt, but it's still quite pretty.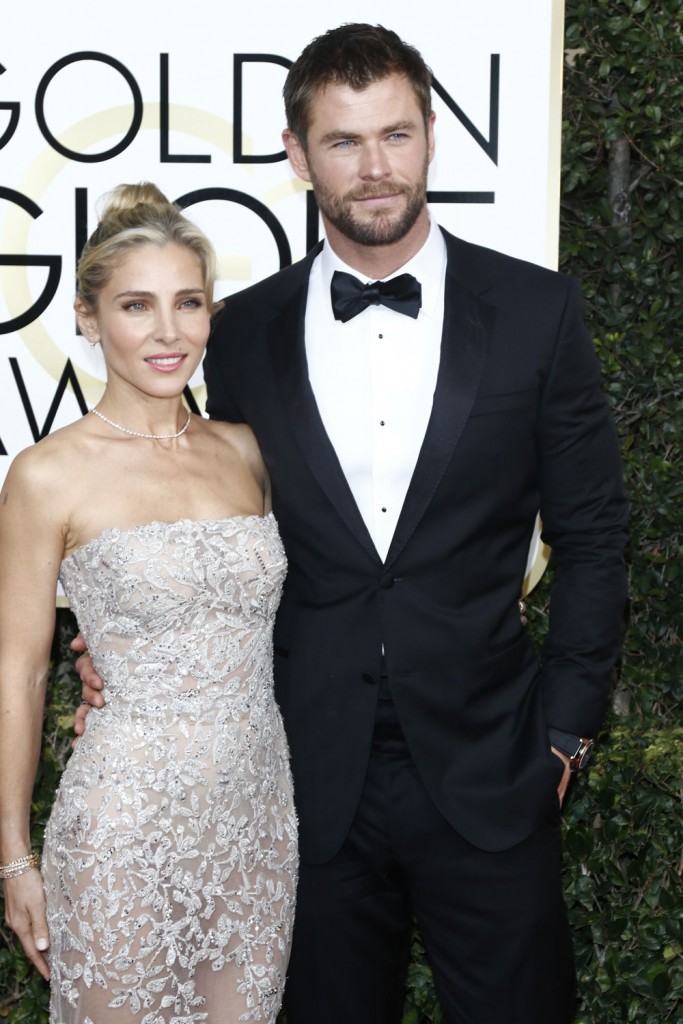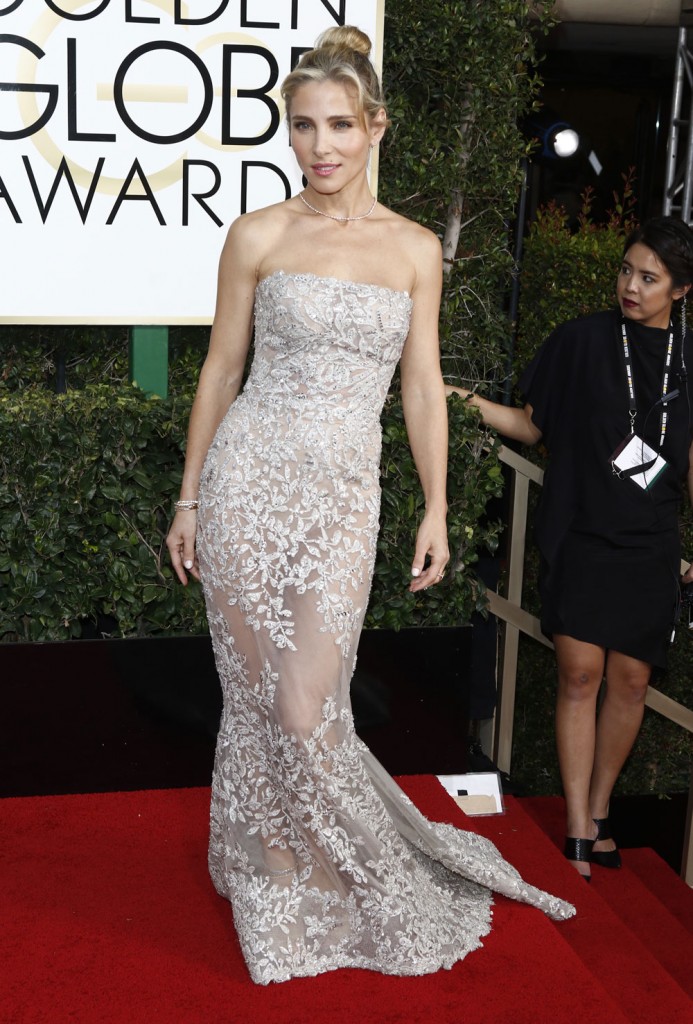 photos credit: WENN and FameFlynet