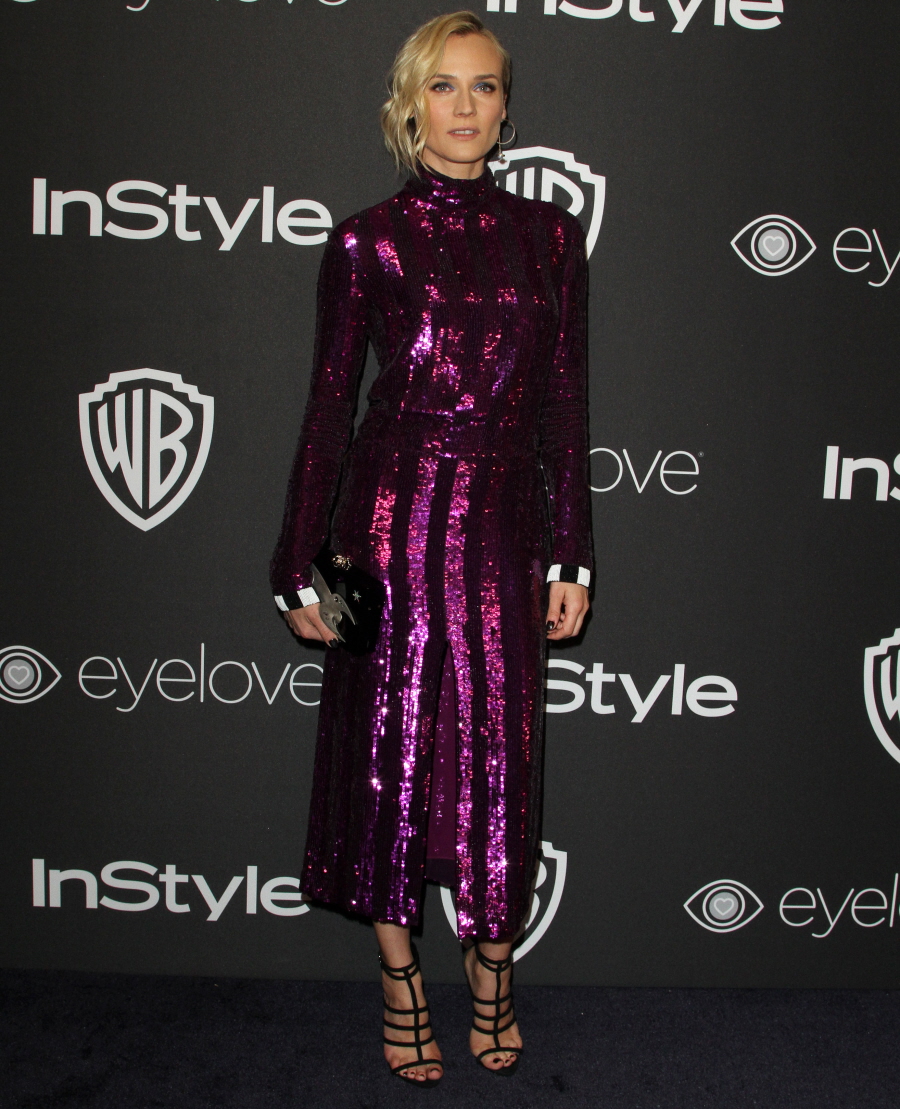 Here are some photos from some of the post-Golden Globes parties on Sunday night. It's our annual tradition to get to the party girls a little bit late, but we didn't forget about them! Here's Diane Kruger at the InStyle party, flying solo. She wore Nina Ricci, which seems out of character for her. She usually goes… um, more high end? Not that Nina Ricci is cheap, mind you. But this is unexpected on Diane. I also wonder if this a "whole new Diane" since she's officially (or something) with Norman Reedus these days.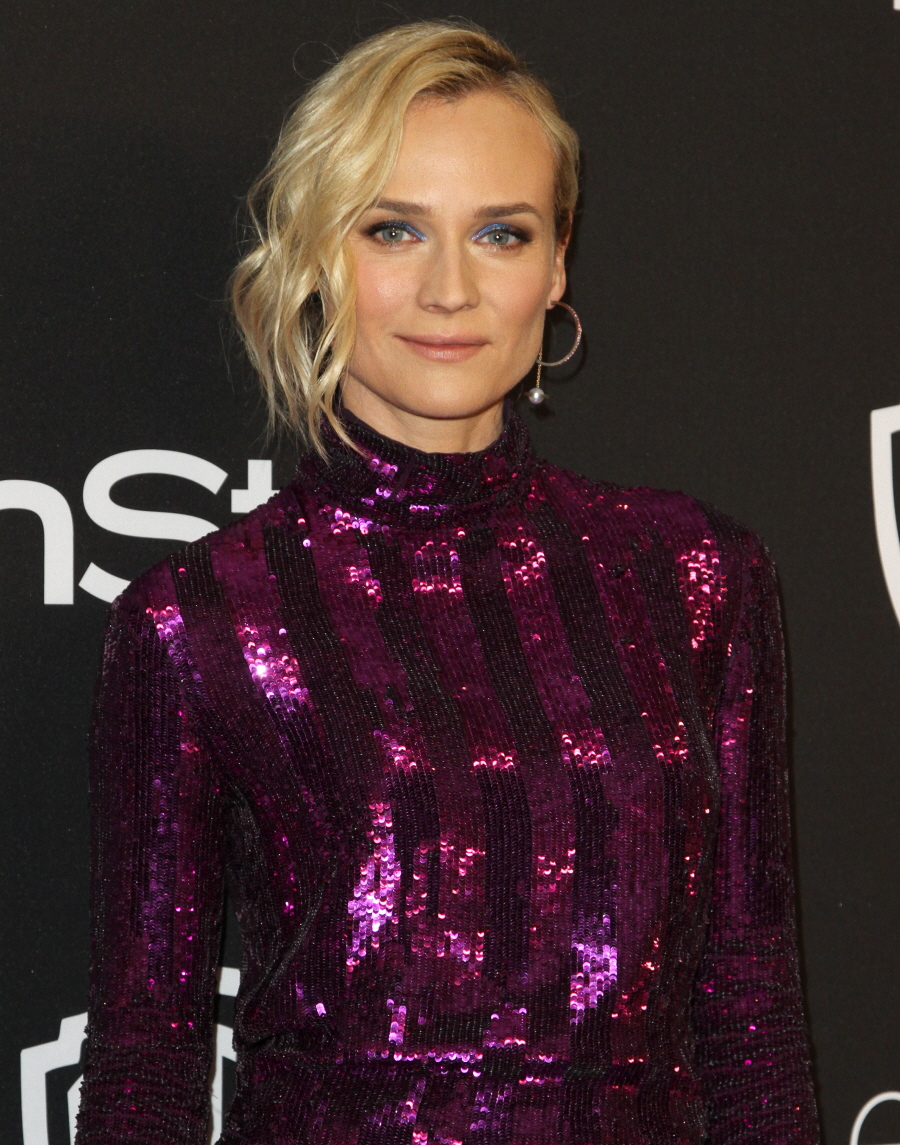 Miranda Kerr wore this August Getty to the InStyle party. I get that the style is "weird drapes," but does anyone else get a pregnancy vibe from Miranda? Her billionaire already proposed, so I maybe she's trying to get him to set a date.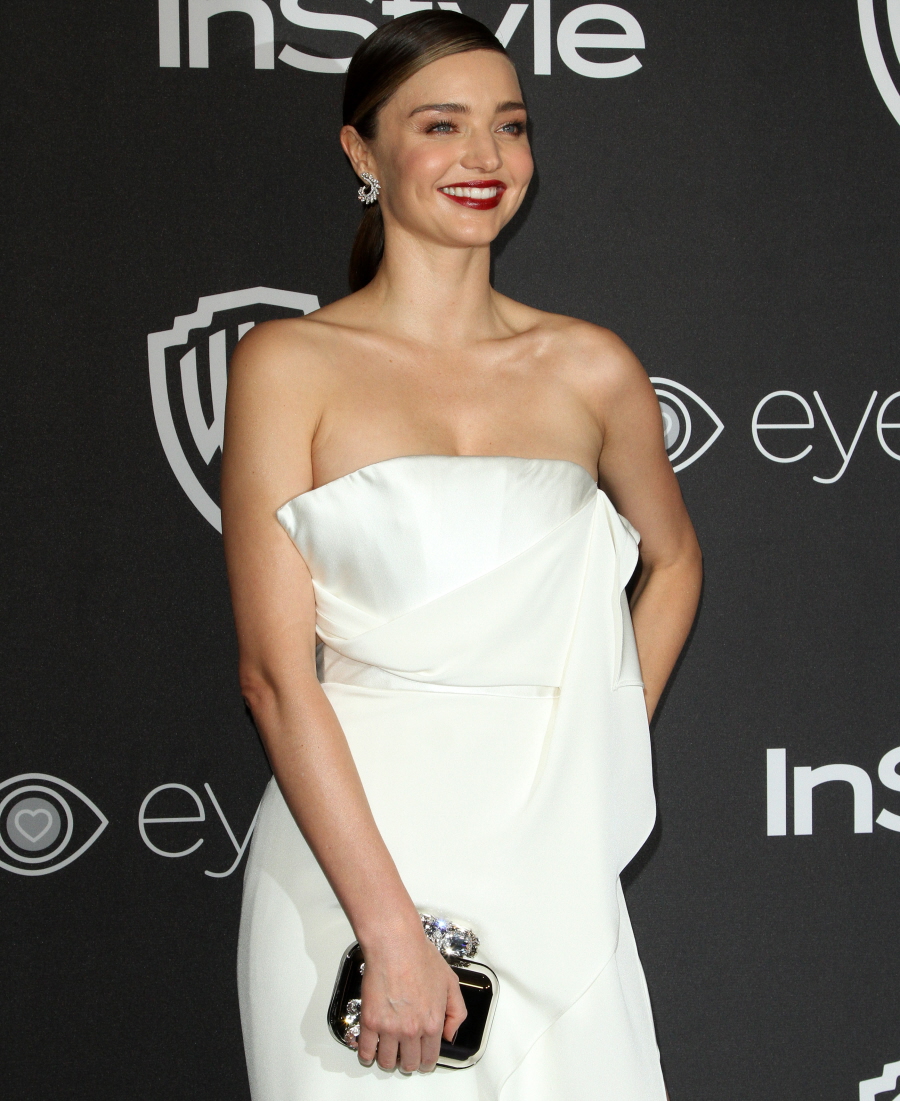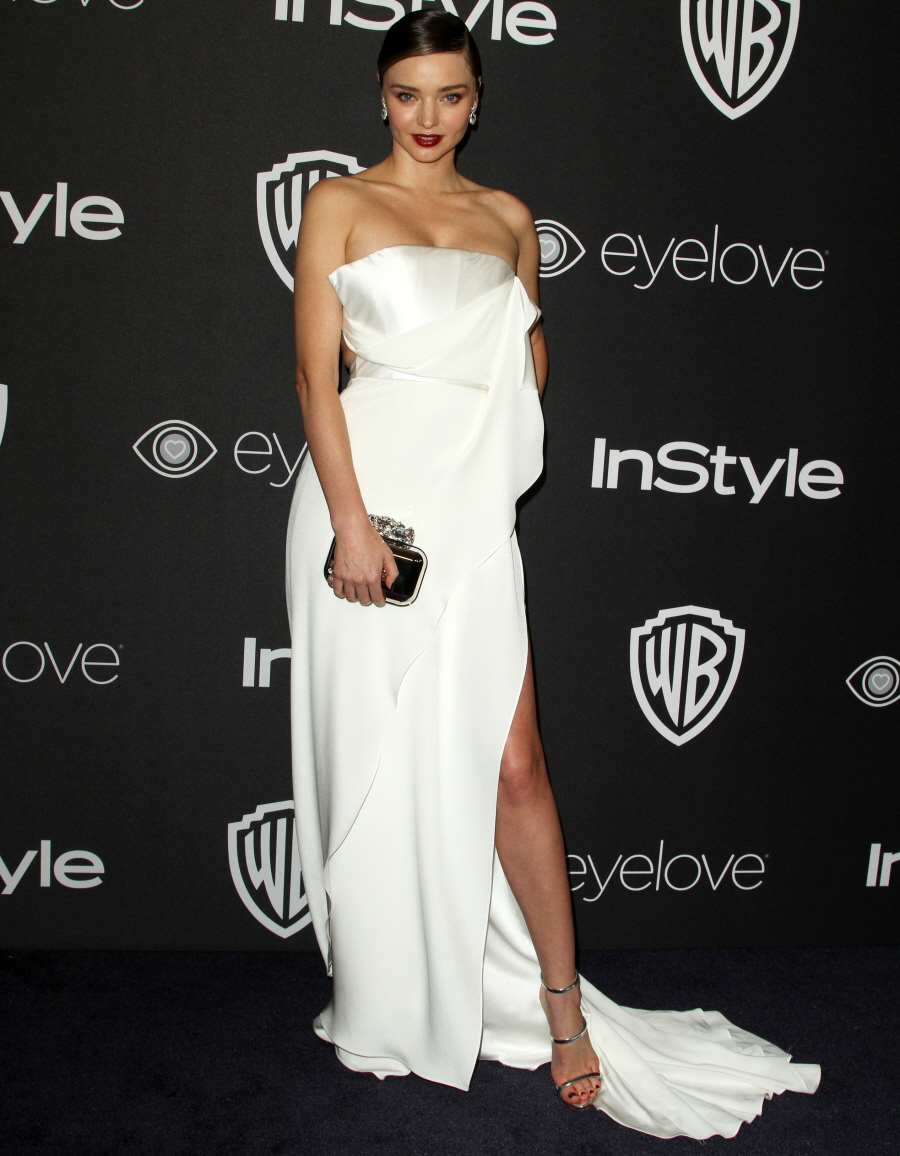 Here's Naomie Harris, who switched Armani gowns to party. I don't get how this ball gown would be more comfortable that her other Armani, but whatever.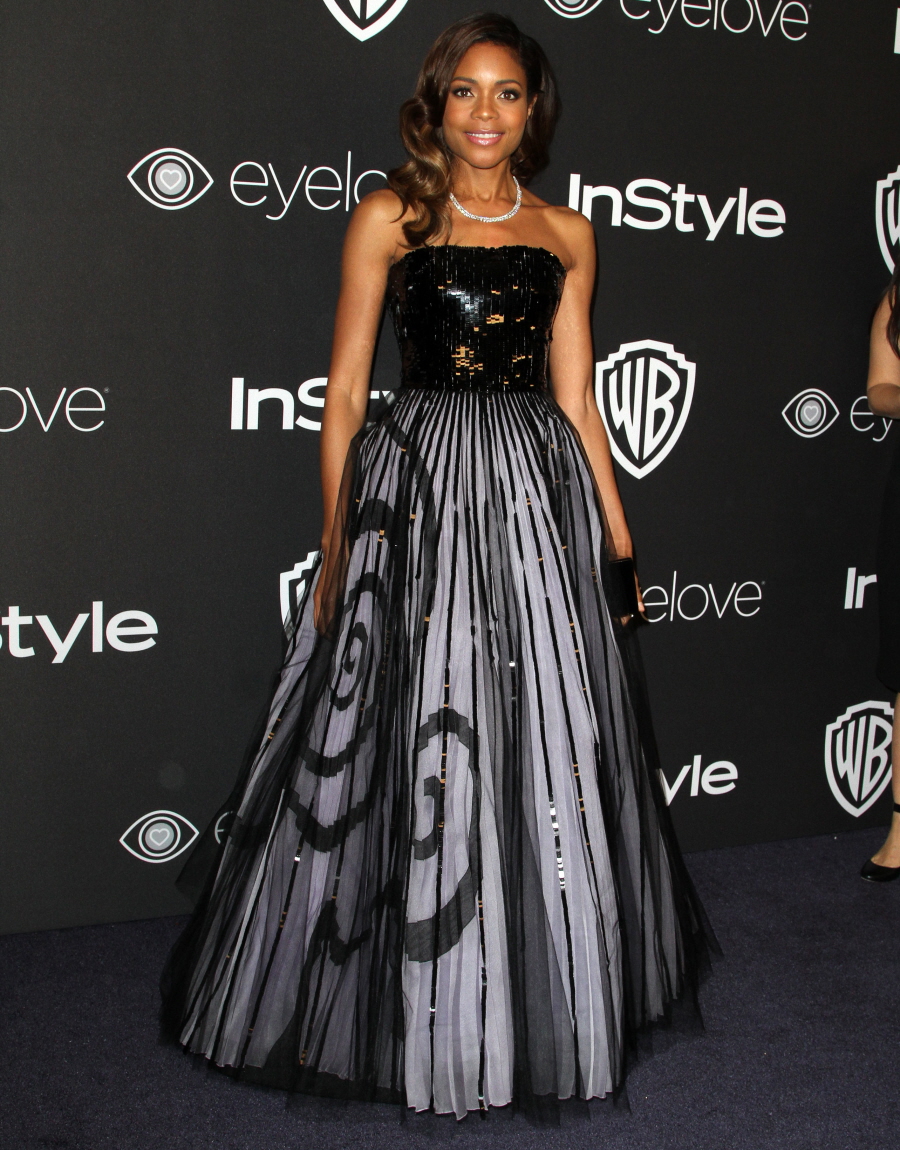 Laverne Cox in Mikael D. She looks amazing. I like that she's gone darker with her hair, it looks so much better than the honey-blonde shade she was working a year ago.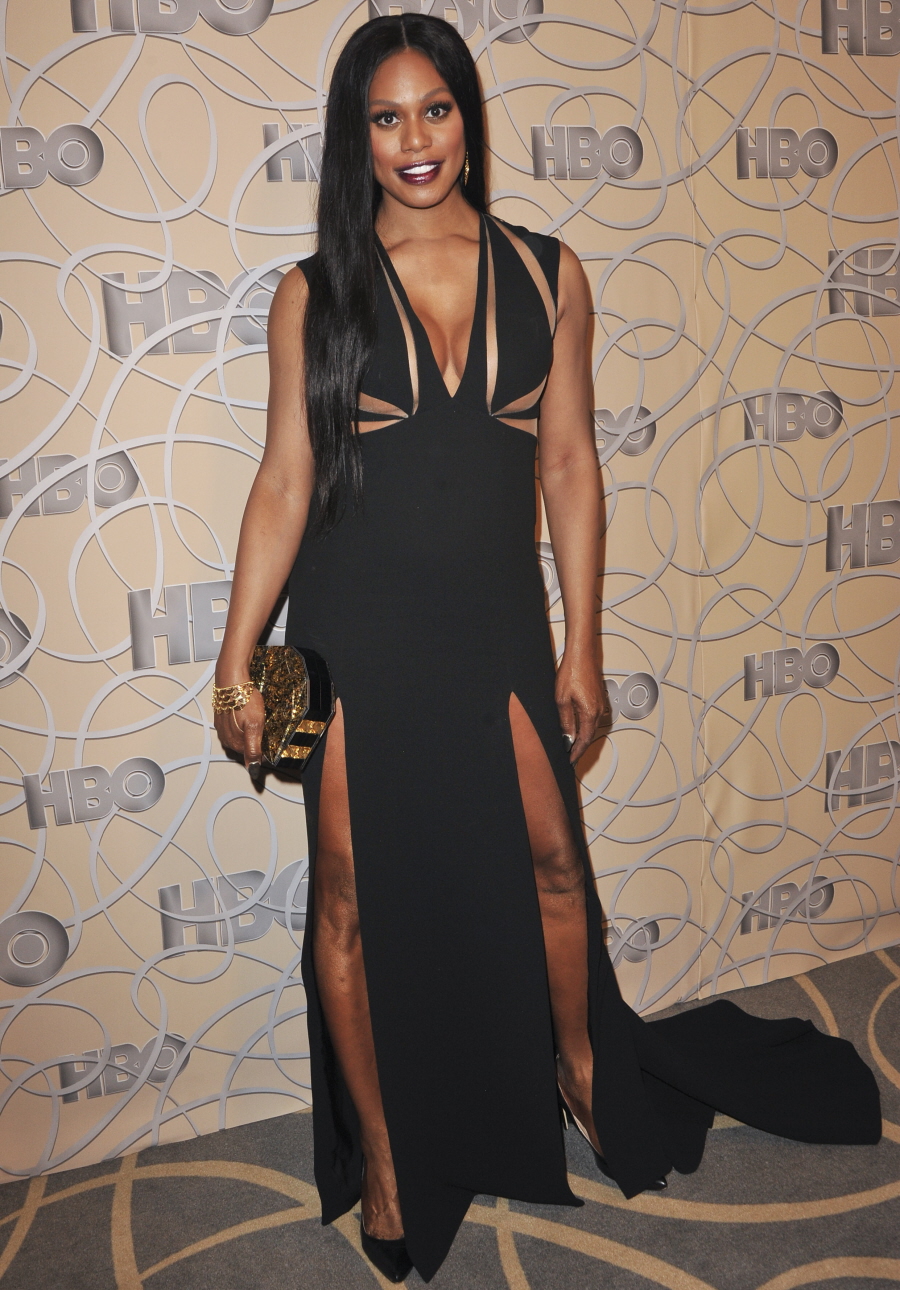 Naomi Campbell also switches gowns to party. That whole thing fascinates me, especially for people who aren't nominated for anything. They're just coming out to present, the they change frocks to party. Weird. Anyway, this is a pretty color on her.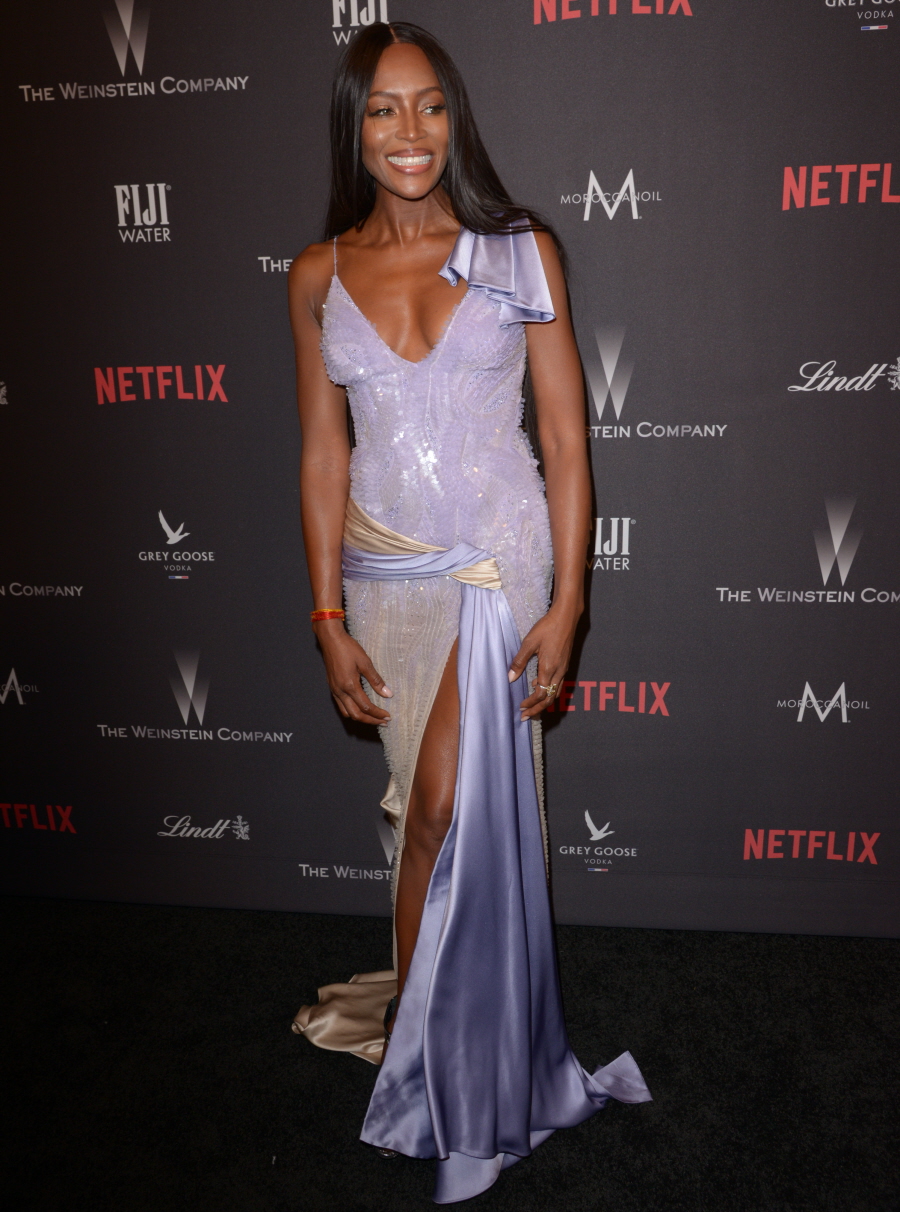 Photos courtesy of WENN.