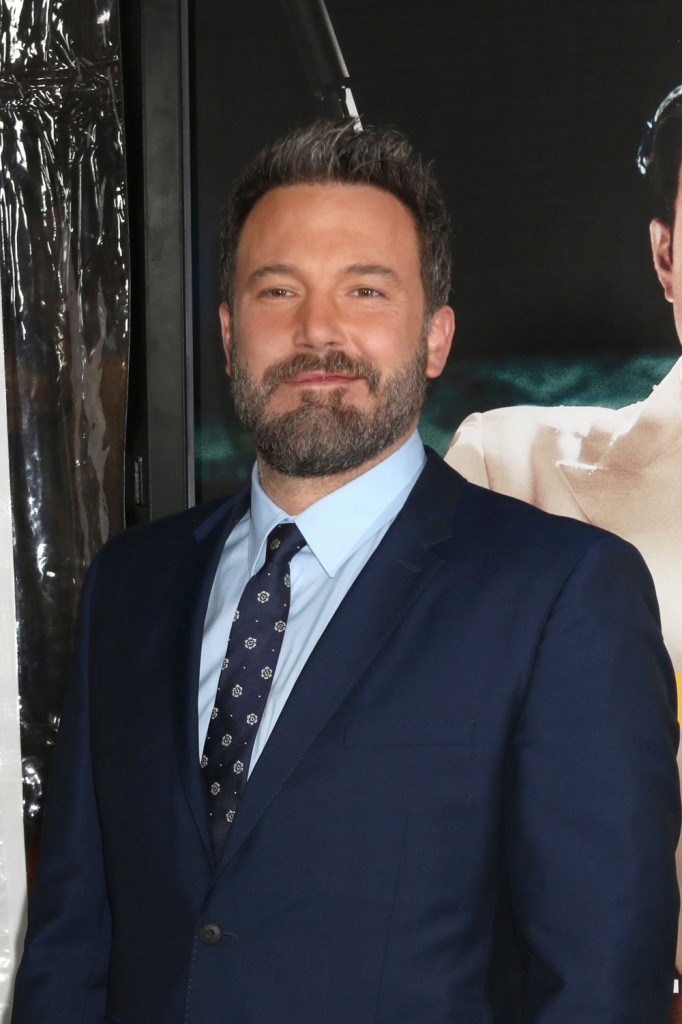 I only have one brother, he's four years older than me and we get along well enough so I don't really understand sibling rivalry. Many people (Lainey) are pointing out that Ben Affleck must be annoyed that his little brother, Casey, is poised to be nominated for the best actor Oscar that Ben doesn't have. Ben already has Oscars for best picture and screenwriting, but it's unlikely that he'll ever get a best actor statue, no matter how many starring vehicles he creates for himself. Ben was a guest on his buddy Jimmy Kimmel's show when Kimmel pointed out that Casey didn't thank Ben during his Golden Globes acceptance speech, but instead thanked everyone else including Amazon and Matt Damon. Kimmel showed a clip from Ben's original Oscar acceptance speech with Matt Damon in 1998, where Ben thanked Casey after Matt reminded him. Kimmel pointed out that Ben and Casey would be the first brothers to both win Oscars in separate categories and then Ben told a bunch of embarrassing stories about Casey as a child.
While discussing awards season, Kimmel predicted that Casey, 41, would take home the Academy Award for best actor, and how he believed the Affleck siblings could become the first brothers to win in separate categories, since Ben already has two Oscars to his name.

"It would be historically the first time brothers would win something separately, and not just the brothers winning, but this will be the very first time someone would win an Oscar who didn't brush his teeth from ages 10-14," Ben shared.

"It will be the very first time that someone, who wins an Oscar, who pulls his pants all the way down at the urinal, most Oscar winners don't do that," the older brother continued. "Well, the first person to win who is scared of butterflies … not only that he would the first to win that used to touch himself watching the Vicky the Robot from Small Wonder."

And last but not least? "The very first person to win an Academy Award who once asked his brother if Back to the Future was a true story," he concluded.

What sparked Ben's roasting may have been the fact that Casey star left his big brother out of his Globes acceptance speech. But that doesn't mean Ben wasn't cheering him on during the award show.
Again, as someone who is not competitive with my brother this seems kind of harsh. Like those stories were too personal and were meant to be cutting, but I guess a lot of dudes have this kind of relationship where it's normal to put each other down. Meanwhile, did you guys catch what Casey said in his speech, where he alluded to the fact that people were paying attention to the sexual harassment lawsuits filed against him? He said that his kids help insulate him from the "noise that sometimes surrounds people who live publicly." That's what he calls it when he's sued twice by female colleagues with strikingly similar stories about the horrible treatment, sexual demands, and constant unsafe work environment he created, "noise." How dare those women speak up. Is this "noise" from his brother, or is this dude-bro talk, like it's so funny that Ben's little bro who pees with his pants around his knees might win an Oscar?
Getting back to Ben, here he is at the premiere of Live By Night last night in LA. Is it interesting that Matt Damon came out for him but his brother didn't? Also, Ben has a sober companion as we saw in recent paparazzi photos. Did he hire her himself or did the studio hire her to keep him in line during his Live By Night press tour? Good for him for taking measures to keep sober whatever the case.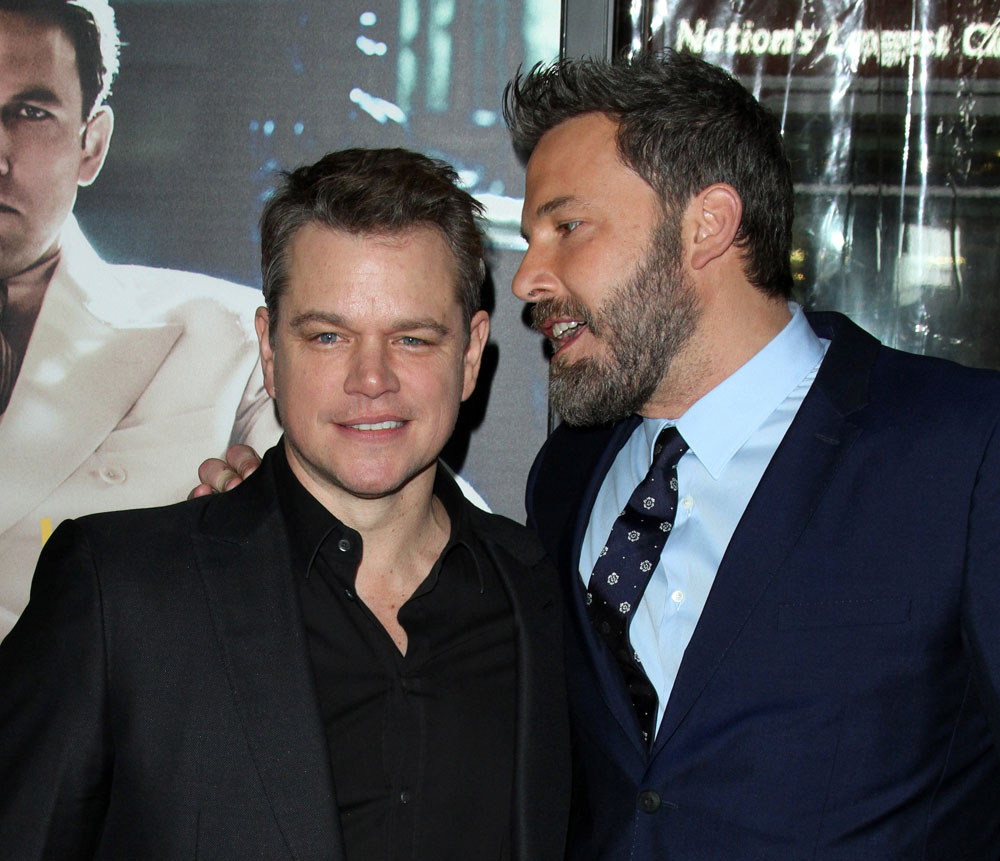 Here's Ben's interview on Kimmel:

Here's Ben at the Manchester By The Sea premiere on November 14.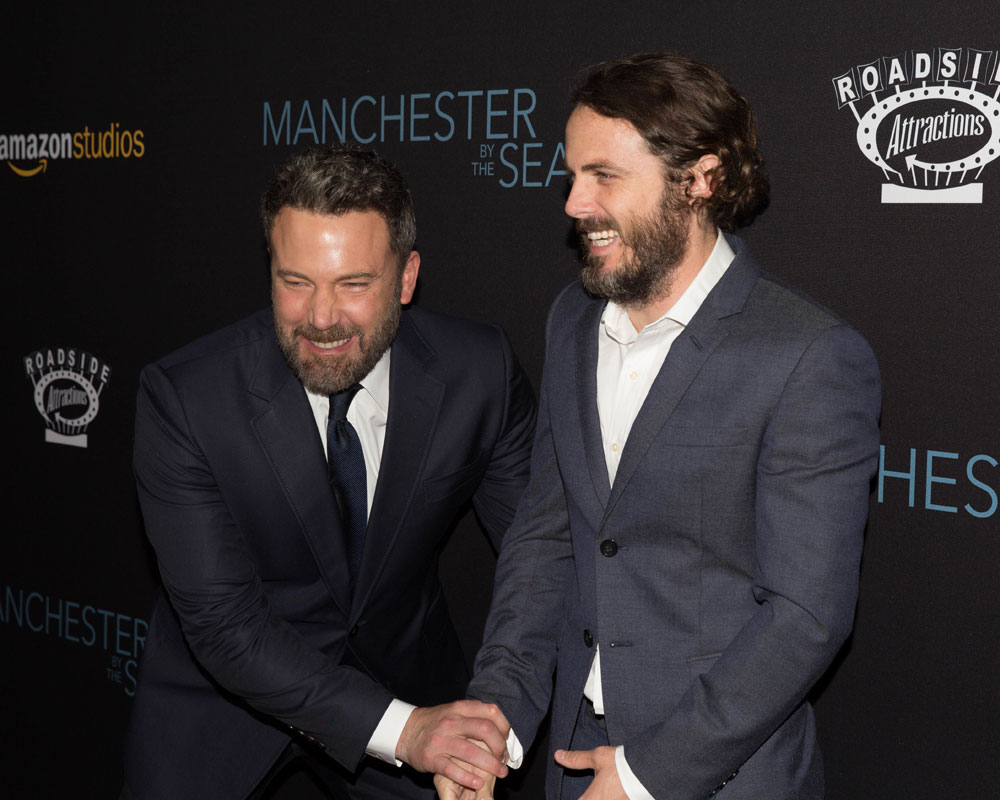 photos credit: WENN and Getty