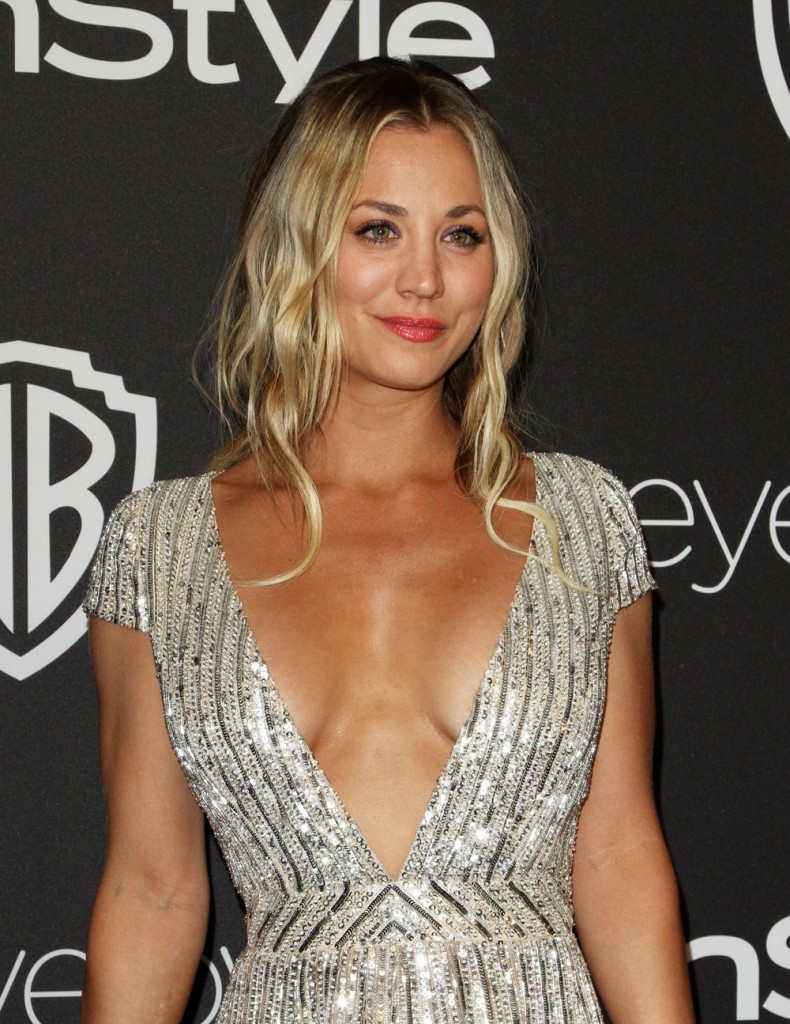 When I first saw photos of Kaley Cuoco at the Globes afterparties I was surprised that she seemed to be single. She's not though of course. She was just posing alone for a minute, and she brought her boyfriend, Karl Cook. I'm surprised these two aren't engaged yet because I was expecting a holiday engagement. Kaley was in one of those very deep v-neck gowns which were all the rage at the Globes, she chose a silver striped Tommy Hilfiger which emphasized her fake boobs. (She does have a bought-and-paid-for rack and she'll tell you about it, it's not just an educated guess on my part.) This gown is so pretty, I just wish it wasn't so low cut in the front. She looks great though.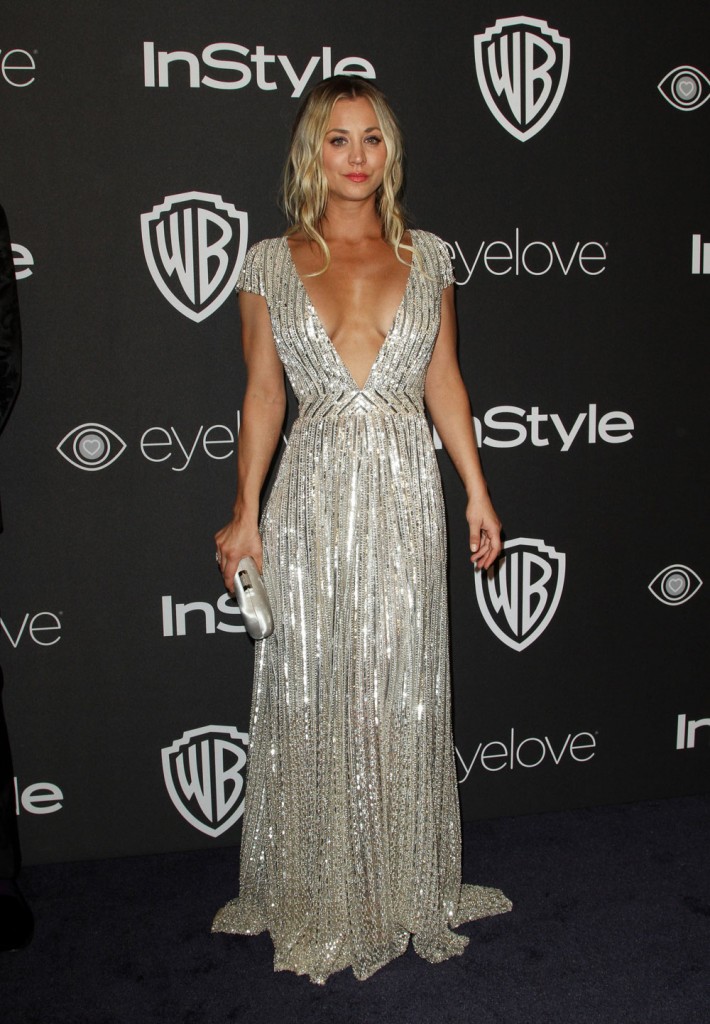 Look at her boyfriend's suit close up. It has a terrible brocade type print.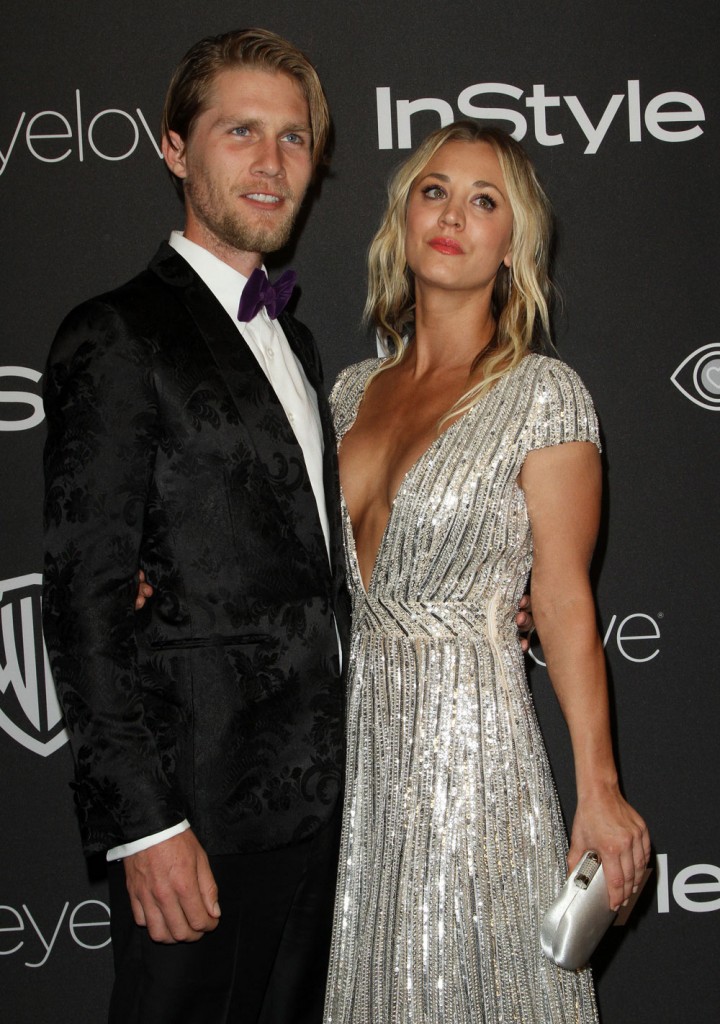 Victoria Justice is only in this post because she chose an absolutely fug silver lace-up Julea Domani by Zeena Zaki gown. Of course she went for the overkill and paired it with gladiator heels. This might be an ok dress without the lace-up sleeves too, but maybe not.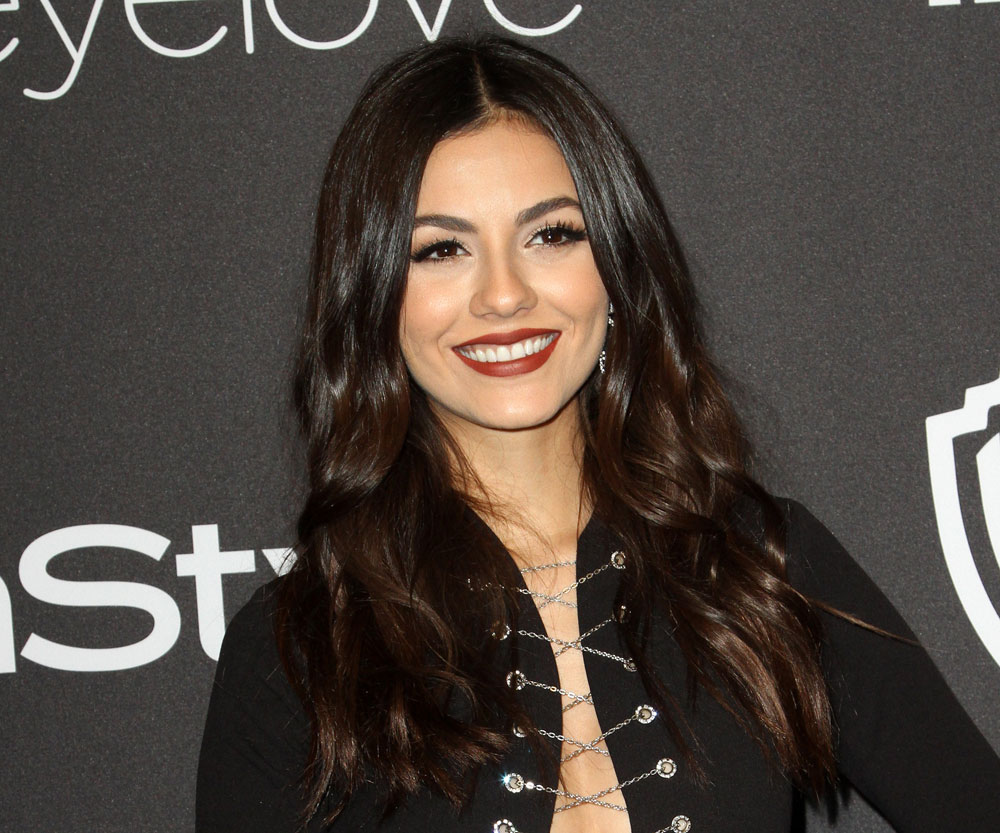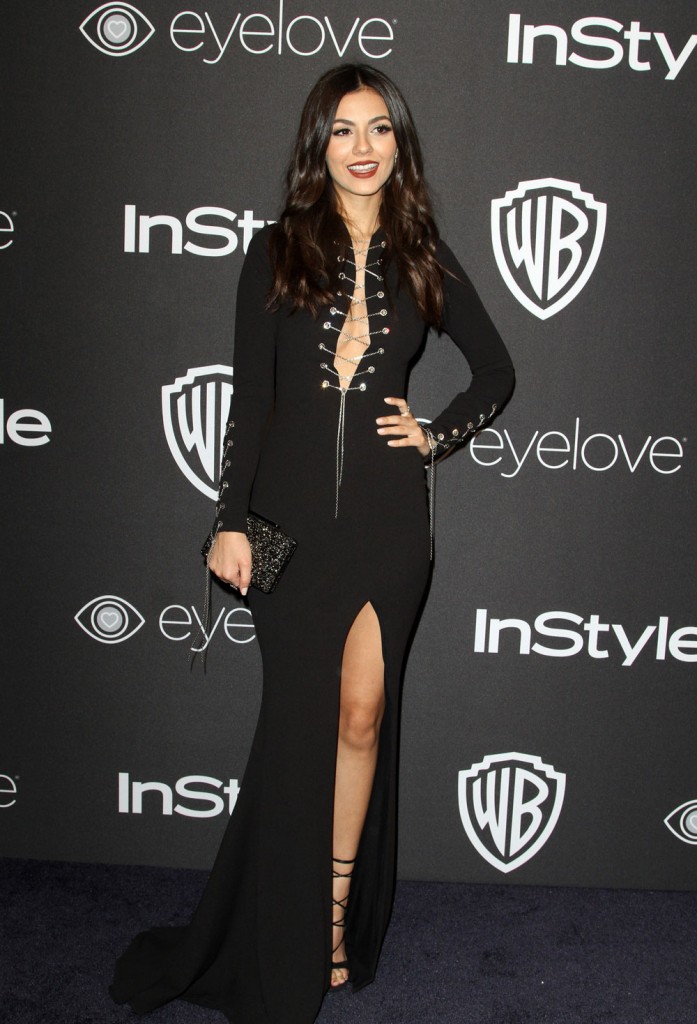 Malin Akerman was in a white gown by Yanina Couture which made it look like icy ferns were crawling up her boobs. This is a designer which sounds vaguely familiar to me so I searched our archives. Yanina is also responsible for Gwen Stefani's red petal Vanity Fair Oscar Party dress, remember that? Every other gown I found by the designer was some degree of fug. So this is bad but it could be worse.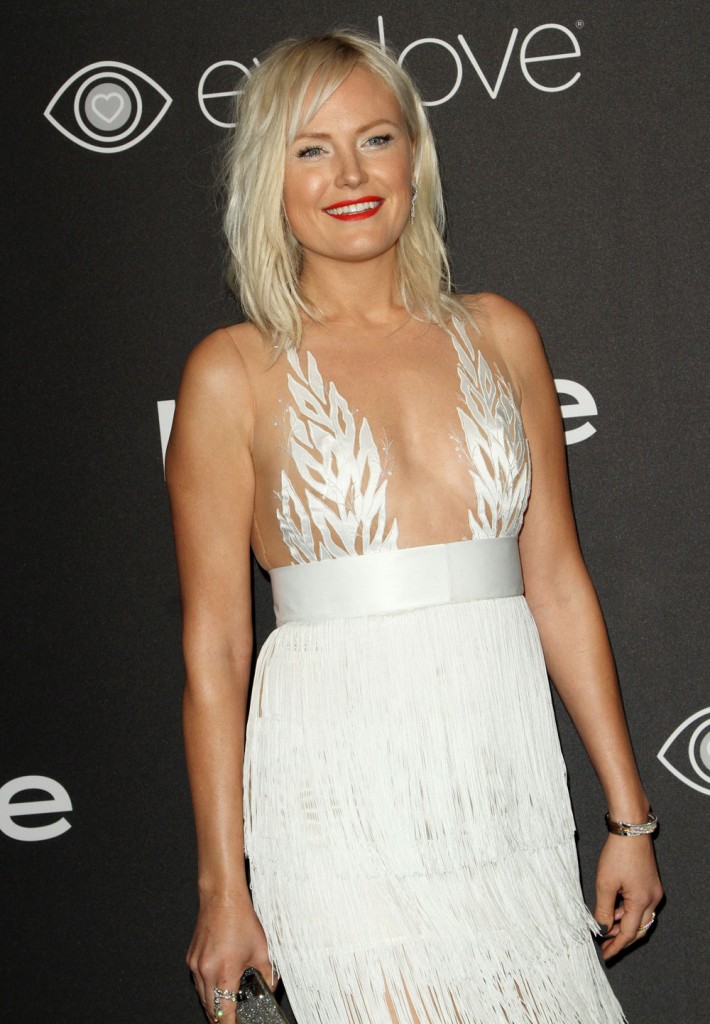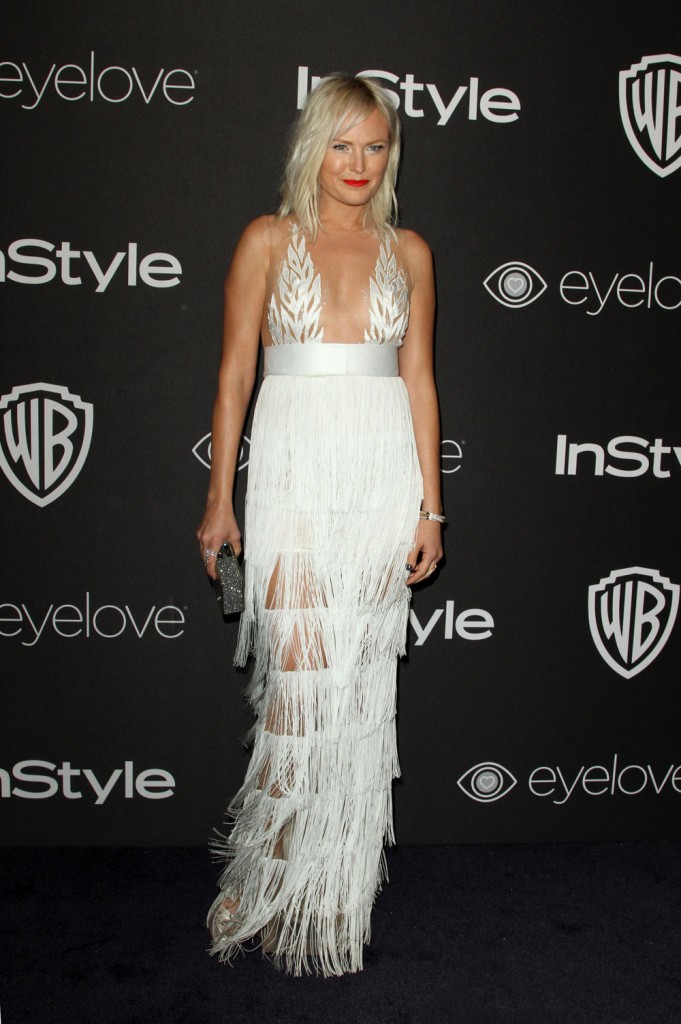 Leighton Meester's white Galvan afterparty gown looks like a snooze from the waist up, but check out the folded layers of fabric along the hem. That's a thoughtful feature and I also like that she wore blue shoes. I always love to see Leighton out.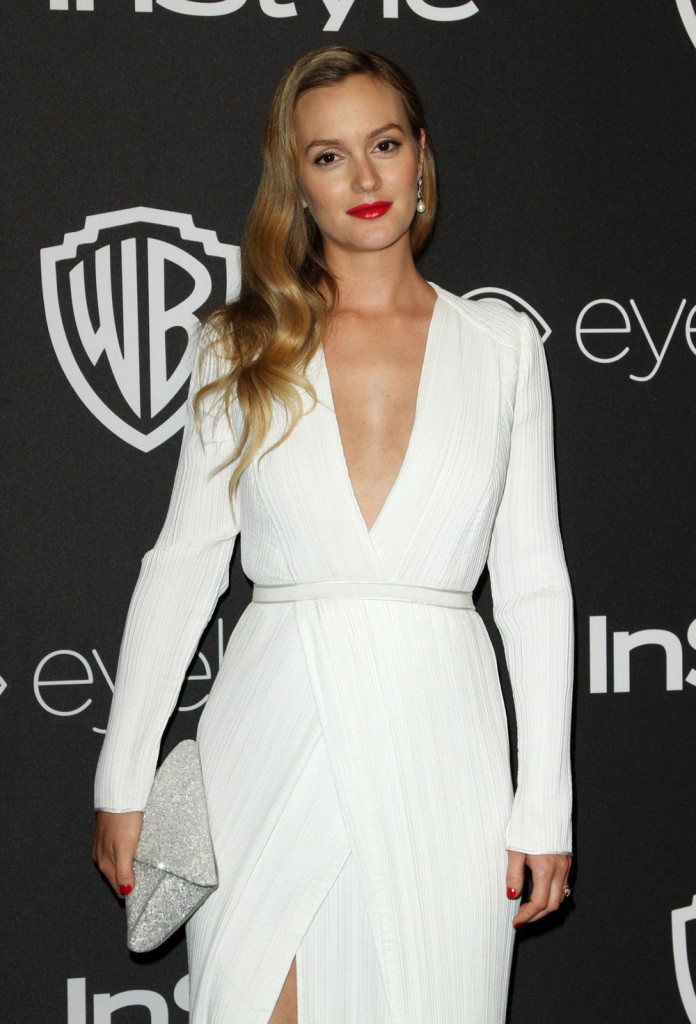 photos credit: WENN and Getty