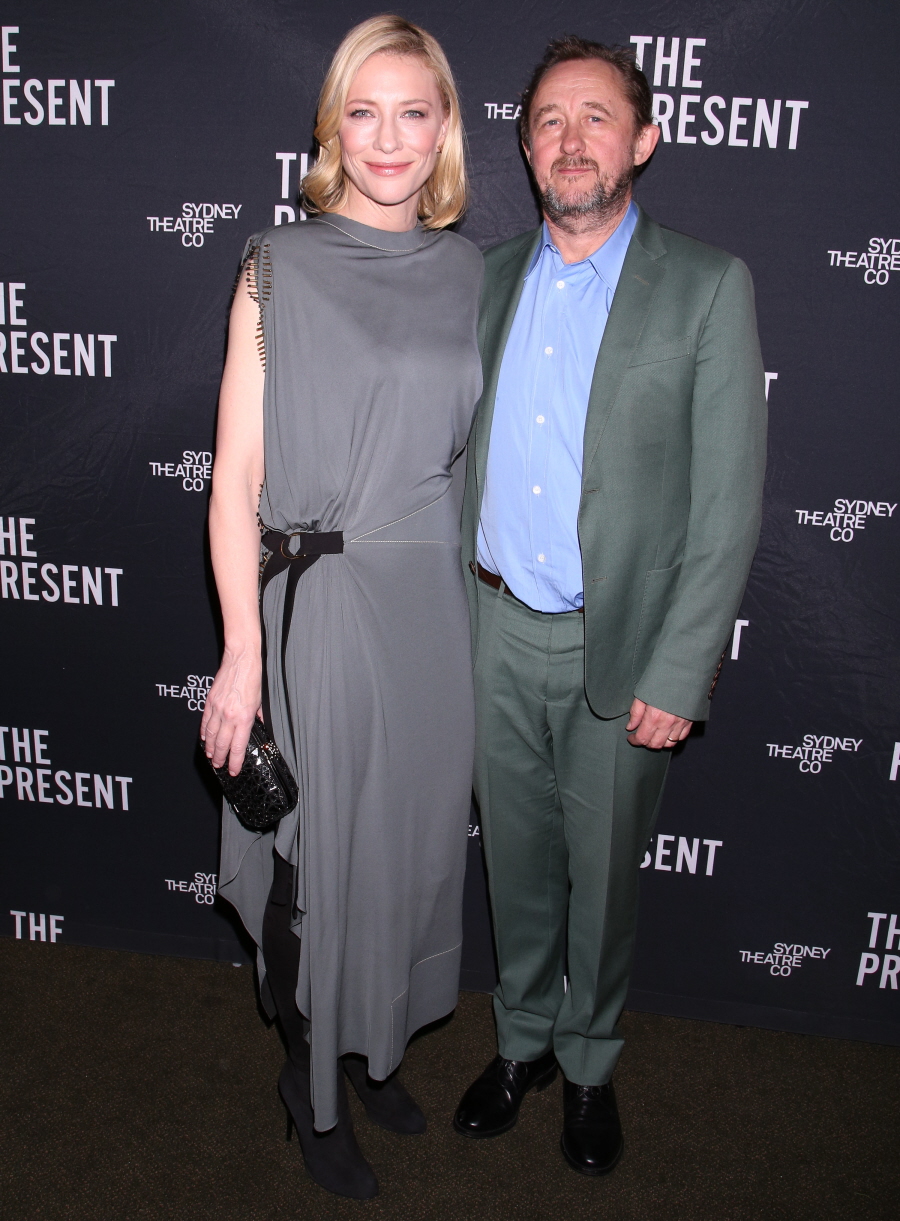 Last year, there were some awful rumors about Cate Blanchett and her husband of nearly seventeen years, Andrew Upton. Upton and Blanchett met in the 1990s, fell in love immediately and have been together ever since. They have four kids together, three sons and a baby girl, Edith, whom they adopted in 2015. They live together, they raise their children together and they work together consistently on theater projects. They were co-directors of the Sydney Theatre Company for years, and he's written and directed theater projects for Cate many times over the years. They seemed totally solid, right?
Well, last fall, there were some photos of Upton looking and seeming especially friendly and handsy with a 27-year-old actress, a friend who has worked with him and with Cate. The photos were damning, but they weren't definitive proof of shenanigans. Still, there seemed to be a few tense months, and Cate was even seen without her wedding ring a few times. So what's new?
Well, Cate and Andrew are working together again. These photos are from the opening night party for The Present, Upton's adaptation of Chekhov's Platonov. Upton adapted the play and he's directing it. Cate stars. They posed together happily at the Ethel Barrymore theater in New York for their opening night. Cate also made a point of posing with her costar Richard Roxburgh. Cate and Andrew's body language says to me "we're fine." Or possibly "we're fine… NOW." As in, they had some issues but they worked their sh-t out. Possibly they worked their sh-t out when Upton got the hell out of Australia and joined Cate in America, where she's been living and working for months now.
As for The Present, it's getting rave reviews and Cate's performance is being singled out, because of course it is. Theater people love her so hard. If she and Andrew ever split, so many people are going to side with her.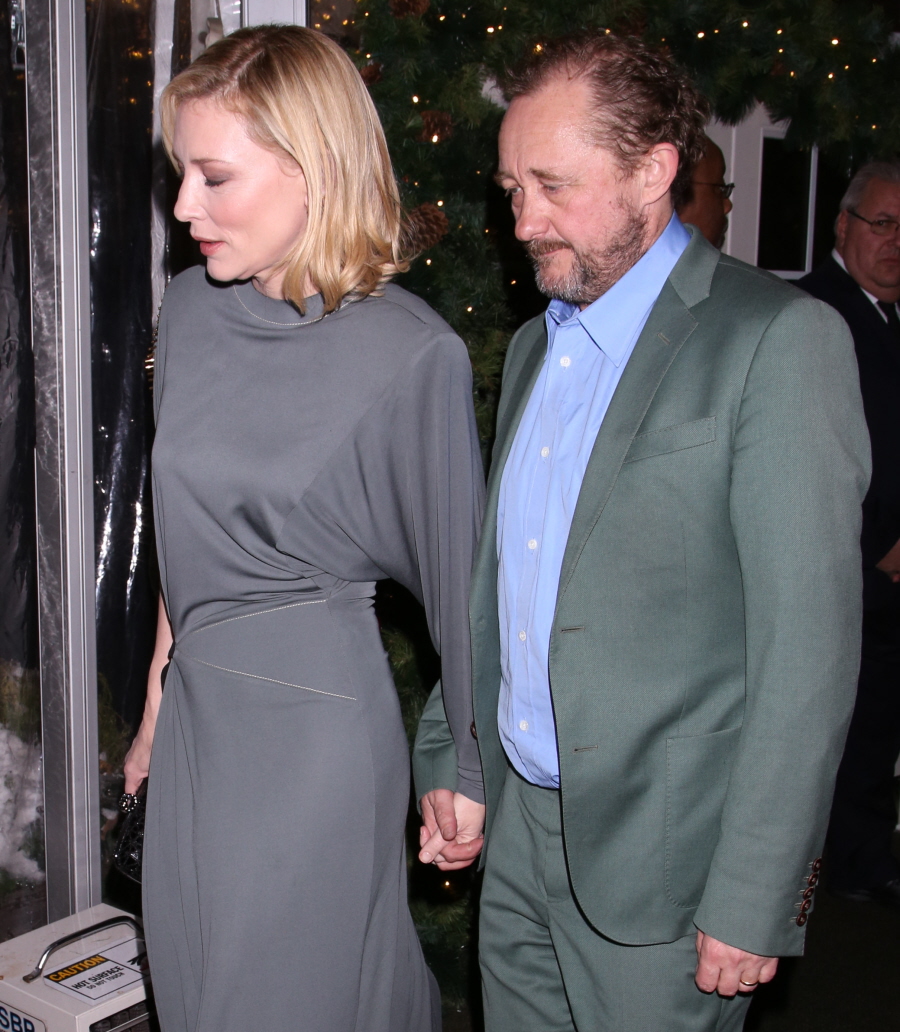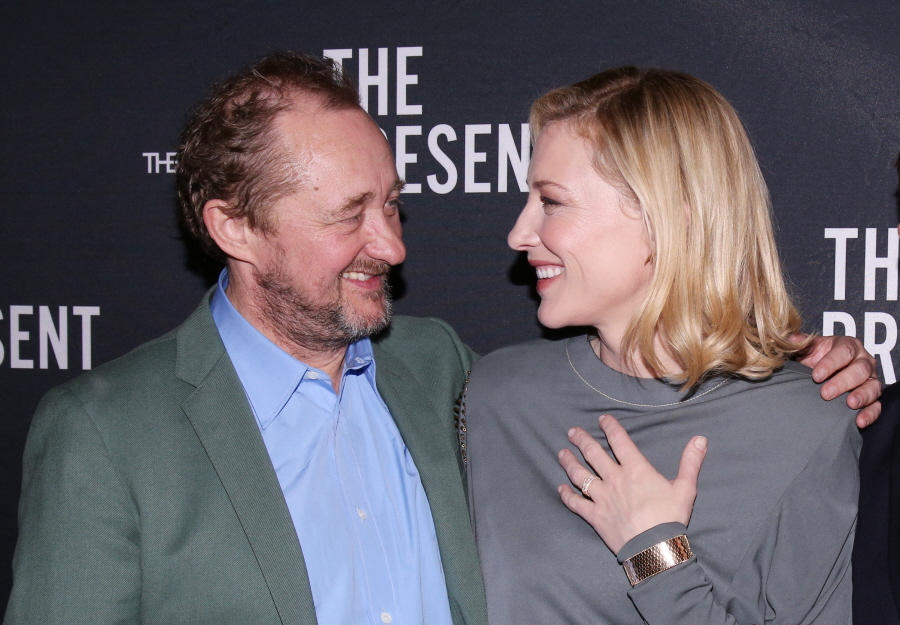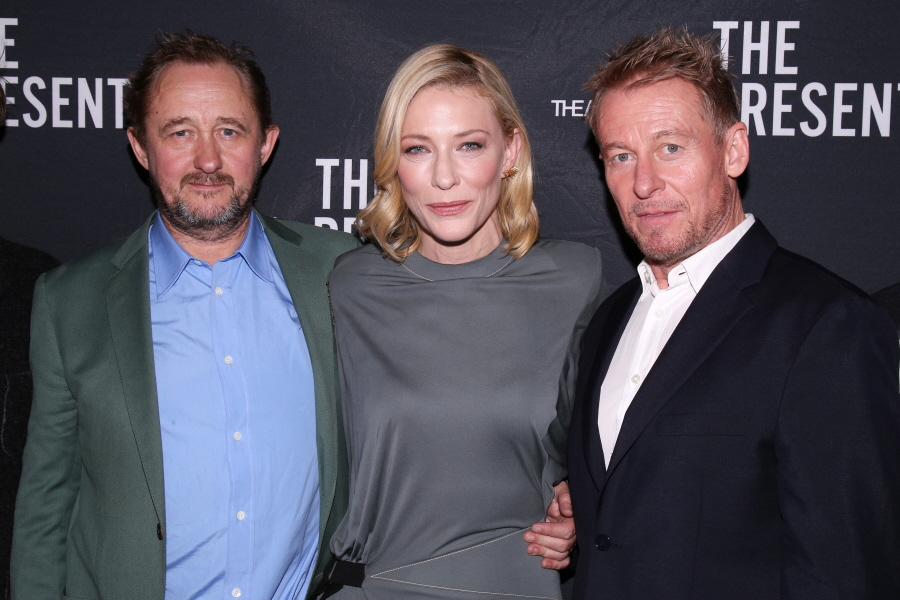 Photos courtesy of WENN.