The Warner Brothers and InStyle magazine Golden Globes after party at the Beverly Hills Hilton saw Scream Queens star Lea Michele bucking this year's plunging neckline trend with a demure, long-sleeved gown. The simple, form-fitting iridescent purple gown featured a crew neckline. The 30-year-old actress accessorized with a purple, snakeskin box clutch and silver straapy stilettos by Charlotte Olympia. Although the neckline screamed for some bling (at least on my opionon), Lea's only sparkle came from a ring on her finger. I want to have an opinion on this gown, but I don't. It's simply alright. The color, although unique, doesn't work with her coloring and it doesn't look like it "walks well," bunching up at the bottom. Maybe the bottom hem should be just a teeny bit shorter, hmm?
I do like the makeup though, but I'm a sucker for that mauve-esque lip shade. Lea liked her dress, as it showed off what she called her "Bronx booty" on a tweet from Sunday night's festivities.
Bronx booty. 🍑 pic.twitter.com/tYqpwA77NG

— Lea Michele (@msleamichele) January 9, 2017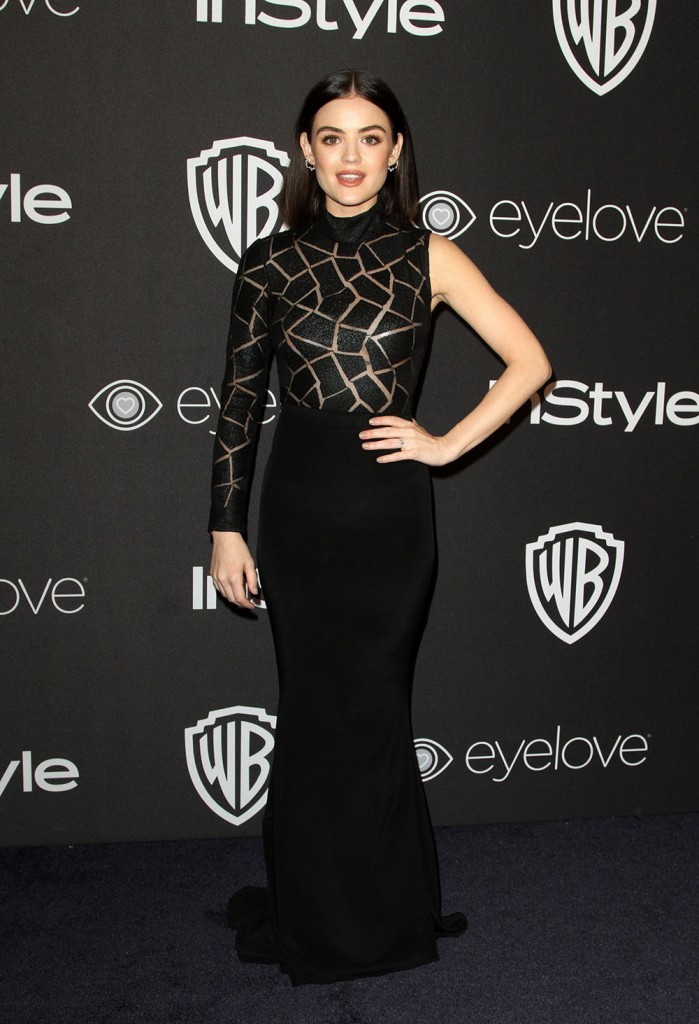 Pretty Little Liars star Lucy Hale channeled her inner Morticia Addams (her words, not mine) in a black gown by my second favorite Project Runway participant, Christian Siriano (I'm still #TeamChrisMarch all the way). I know she's only 5'2″, but doesn't this dress make her look really short? Lucy posted a shot showcasing the back of the dress on Instagram, with the caption, "Illusion of being taller…."
I'm not feeling that magic, but I do like the gown. The bodice is interesting. I do see the Morticia influence here as well with the sleek, dark bob – created by stylist to the stars, Kristin Ess. If nothing else, it is a head-turner.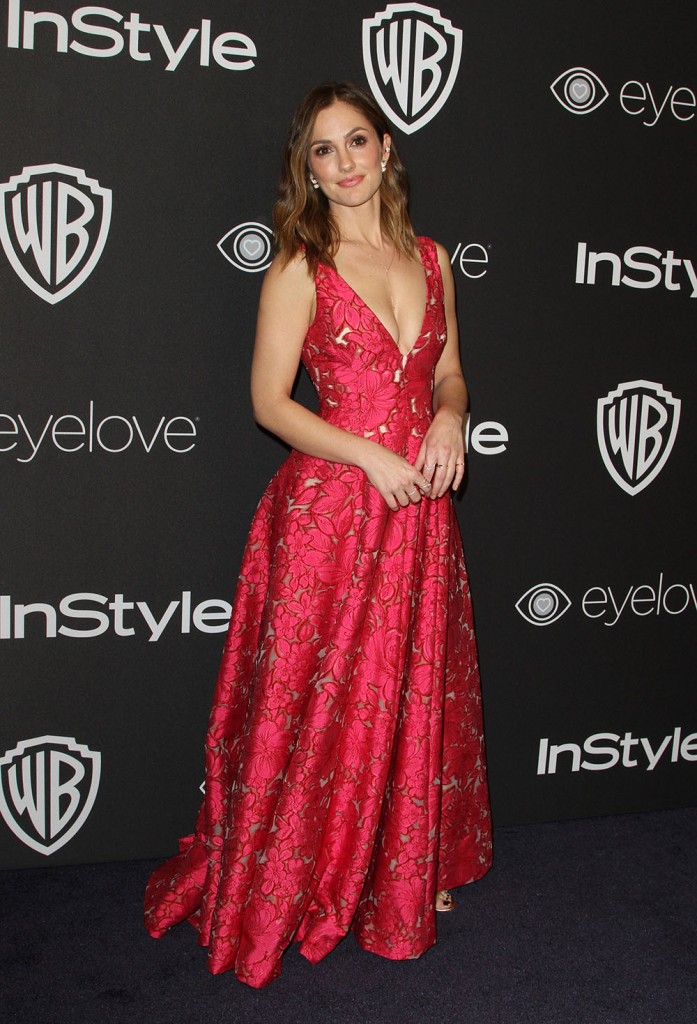 Minka Kelly, currently starring on the Hulu seies The Path, wore a beautiful red floral gown by Lela Rose. Her makeup was subtle and gave her a nice glow but wish she did something else with her hair. It looks limp and lifeless and doesn't match the delicate vibe her dress is giving off. At least Minka looked like she had fun at the ceremony, lending some support, both moral and…ummm…otherwise to her BFF, This is Us star Mandy Moore.
Mandy showed off this year's plunging neckline trend, as did model and social media aficionado Chrissy Teigen, wearing a daring gown by J. Mandel. The 31-year-old new mom, who did what most celeb want to do on the red carpet and sat down on the stairs for an interview, was head to toe in black, wearing the same slicked back 'do she sported during the ceremony. I must say, I usually love Chrissy's fashion choices, but I don't like this one. I'm definitely not a fan of the bed ruffles at the bottom of the gown and, for whatever reason, I really think Chrissy should have had some sort of support for her boobs. They look kind of saggy. I liked the dress she wore for the red carpet and ceremony better, although it wasn't one of her better choices either. At least she did rock the perfect accessory, hubby John Legend. They do make such a good looking couple.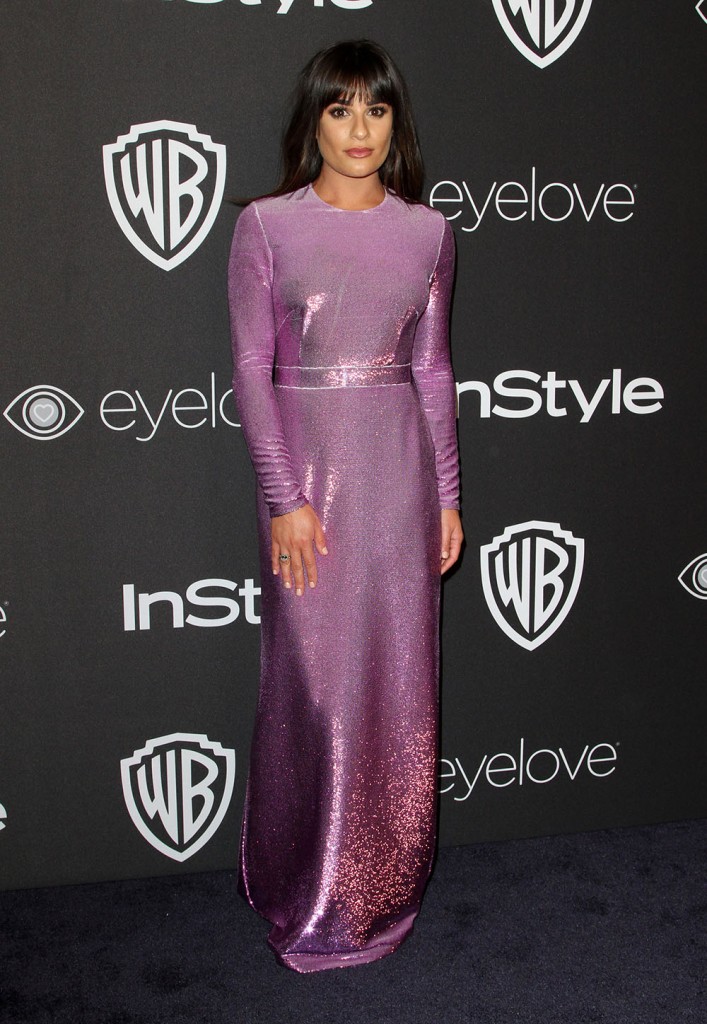 Photo credit: Getty Images, WENN.com