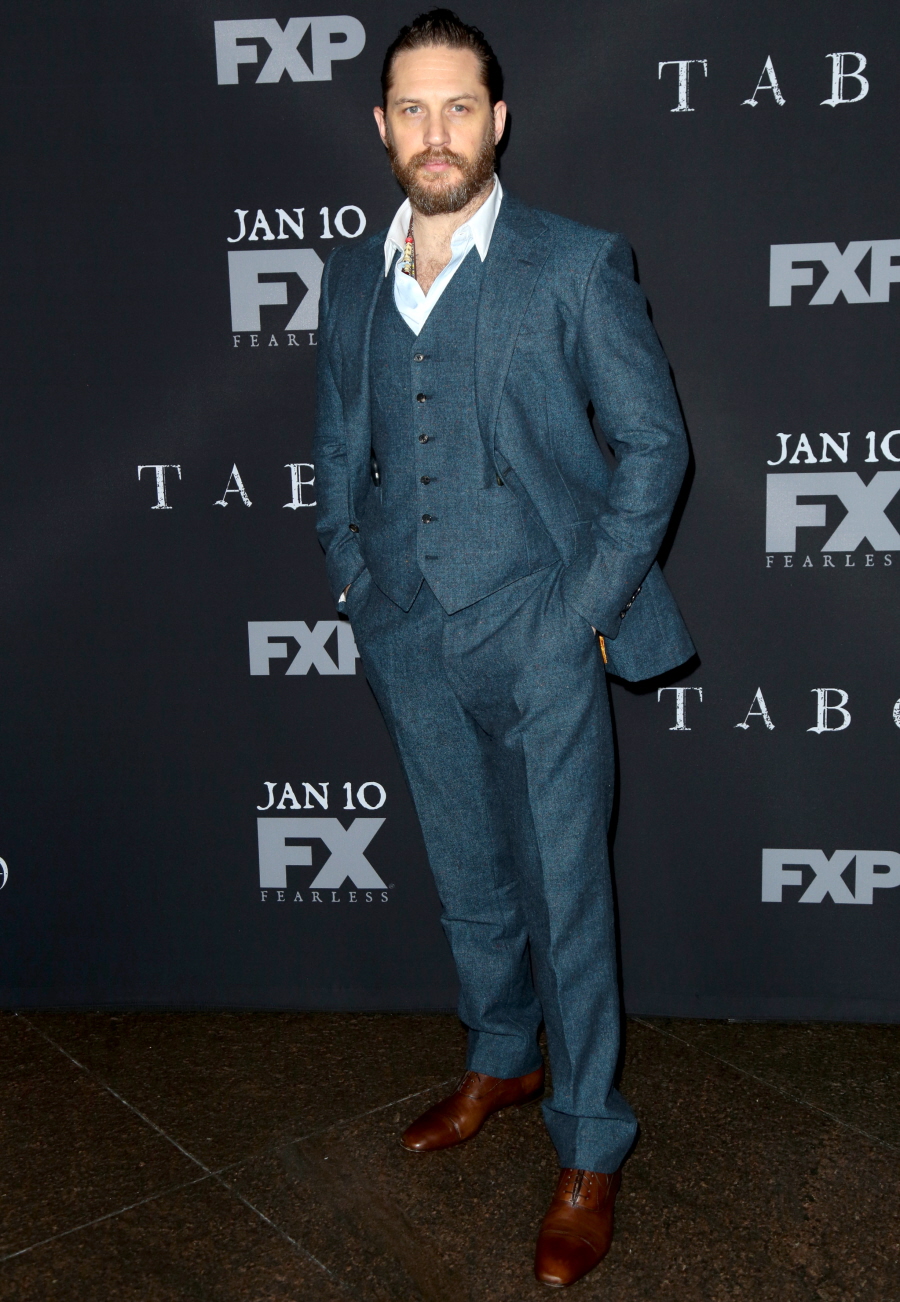 Here are some photos of Tom Hardy at Monday night's premiere of his new FX series, Taboo. I don't really want to watch this show (it premiered last night), and everything I'm reading about it just confirms that this show was not made me for me, you know? Apparently, Tom cast himself as a biracial man (the product of droit du seigneur between his slave owning father his his slave mother), and there's a lot of stuff about Hardy's character's "savage" sensibilities or something. The whole thing seems like a mess. Tom is promoting it with eagerness though, the kind of eagerness he never shows for projects he's not producing. He sat down with New York Magazine for their cover story this week – you can read the full piece here. I learned that Tom loves to sketch and draw and that he's pretty good. Some other highlights:
The lead character, played by Hardy: "What interested me about Bill Sikes was, fundamentally, he's a bit of a hero, but he's played as a bad guy. All these characters are pretty mercurial and have a bit of naughty in them, too, but they're doing a noble thing. If you go back into the history of classical texts and look at characters like Oedipus, Electra, Agamemnon, you think, F-ck — these people have pretty horrific things going on in their lives, but they're the heroes! Can you make someone heinous likable?

His habit of playing bad guys and 'bastards': "Bane loves the sound of his own voice. You laugh at him, but there's also a feeling of truth to what he's saying. That's always true of demagogues. They're clownlike, and yet they have an incredible amount of power. The appeal for me in playing villains or baddies, or however you want to put it, is that there's often a lot more in the way of the subtleties and complexities and paradoxes of the human condition to play with than there is in a straight lead.

The hero is never as interesting as the villain: "By default, by default. Things happen to them; they don't make things happen. There's a laziness in storytelling whereby you present the character as a blank canvas and then you throw a lot of stimulus at the character and you just follow this blank canvas through various rooms where we meet the actually interesting people. But if you have your protagonist fully faceted in ambiguity and hypocrisy and the paradox of true heinous wrongness, combined with innate nobility, well, that's more interesting to watch. Great Expectations, Oliver Twist. It's all there. The Shakespeare tragedies. Or Marlowe with Faustus… The Old Testament! There you go! Pestilence and famine! I liked the stories from the New Testament, because Jesus was a cool guy who did some pretty cool things and miracles. But the Old Testament was swathed in chaos and Dionysian behavior. The Old Testament is Wagner and Mahler.
I actually agree with him 100% about the lazy storytelling of having a blank slate lead character who serves as "an everyman" or the conduit with which the audience can enter the film. There's so much of that in filmmaking today. As for the rest of it… he's also right about demagogues and clowns. And villains.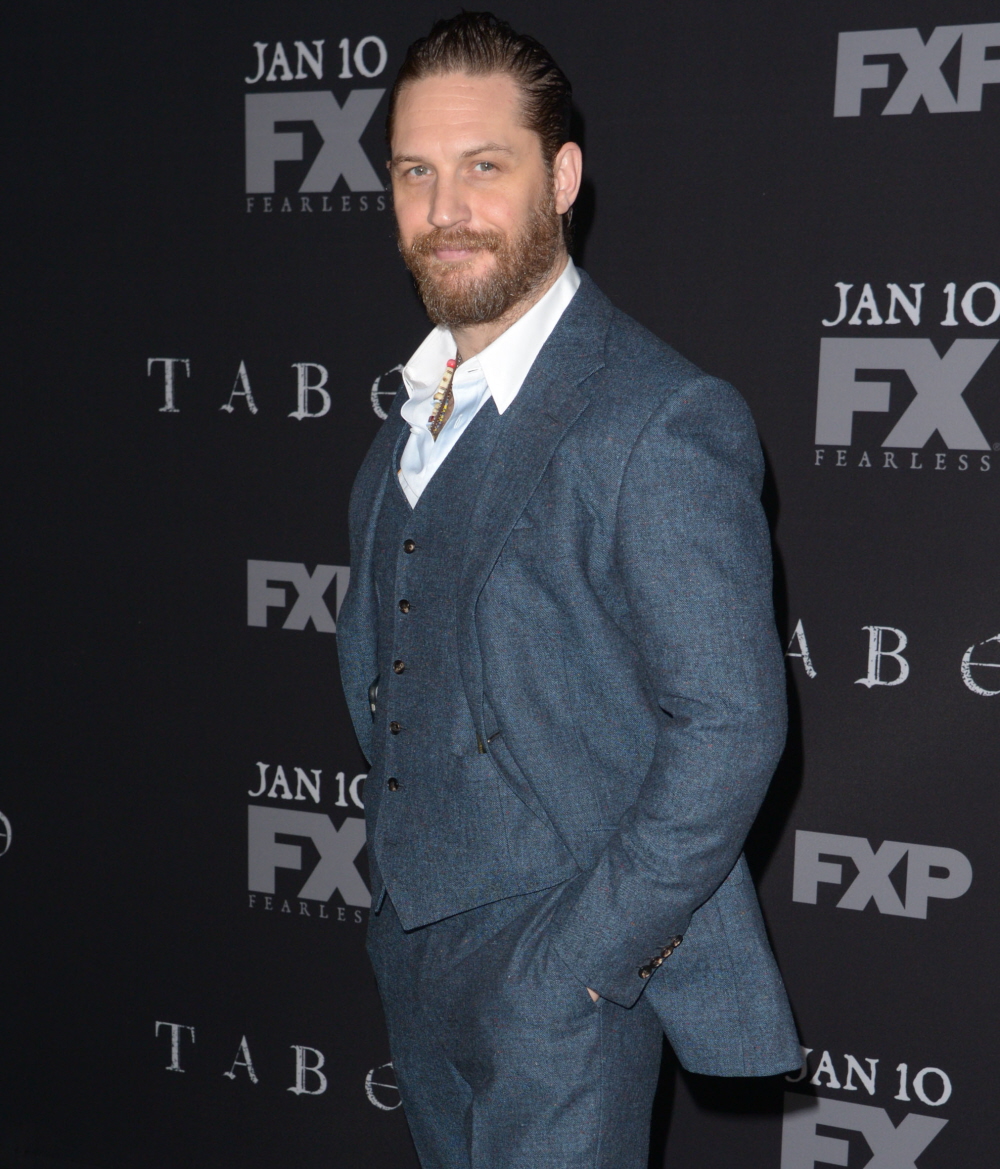 Photos courtesy of WENN.