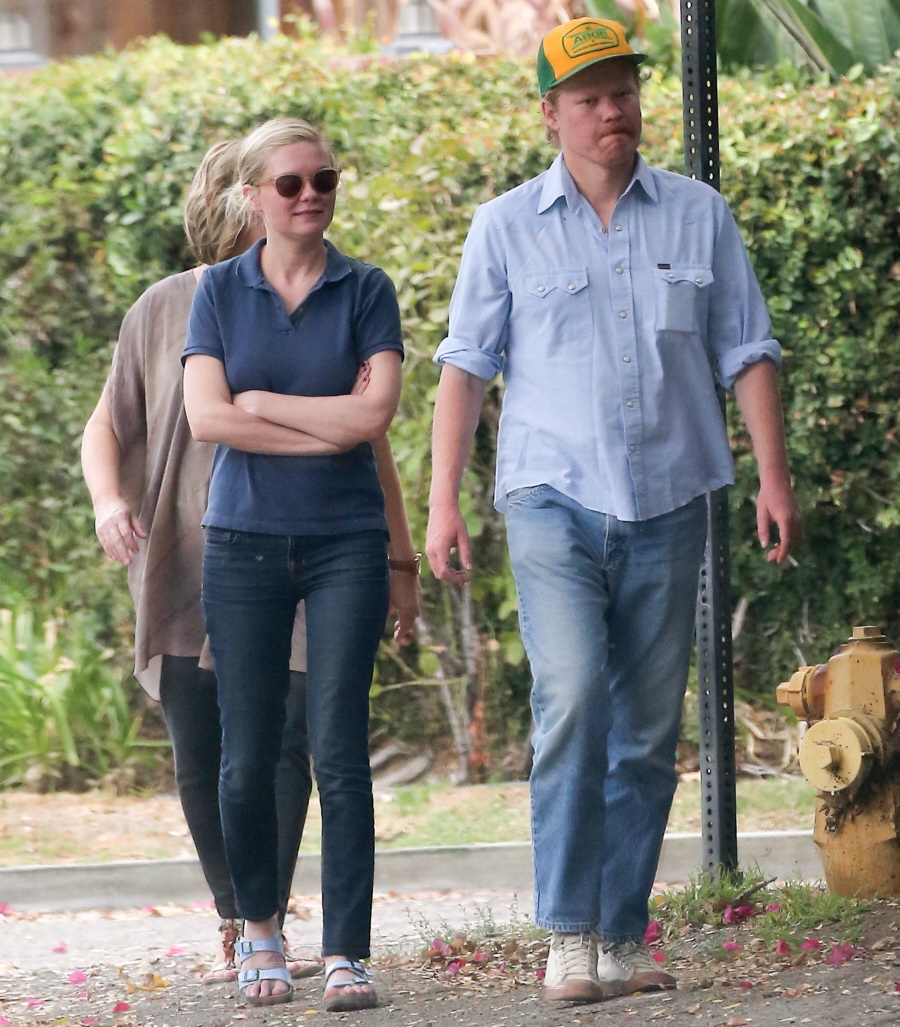 While I know this isn't the most popular opinion, but I've always believed that Kirsten Dunst wanted Garrett Hedlund to propose to her, and when they still weren't engaged after many years, she started looking for the exit. Perhaps there was even some overlap between the end of her relationship with Garrett and the start of her relationship with Jesse Plemons, her costar (and on-screen husband) in Fargo's Season 2. Jesse and Kiki became a couple last year, apparently, although who knows when they really began? And unlike Garrett, Jesse apparently doesn't have an issue with proposing. According to Page Six, they got engaged last weekend.
Kirsten Dunst and Jesse Plemons — who played a married couple on "Fargo" — are rumored to be engaged in real life, sources tell Page Six. We hear the pair got engaged over Golden Globes weekend.

Dunst and Plemons were seen kissing at an Emmys after-party for their FX show in September, and they've been spotted out together in LA many times since. Plemons' career has been on the rise since he was cast on "Breaking Bad," followed by films "Black Mass" and "Bridge of Spies."

The couple's reps did not get back to us. A rep for the show had no comment.
He's six years younger than Kiki, by the way. Which isn't some scandal, I just wanted to make note of it because I used to think they were the same age. In interviews, Kirsten always comes across as someone who has decided she wants to be more "settled down," and that she's absolutely thinking about marriage and babies. Maybe Jesse is too. I hope so, because they seem like a solid couple. Meth Damon found love! Meth Damon put a ring on it!
Photos courtesy of Fame/Flynet, WENN, Getty.