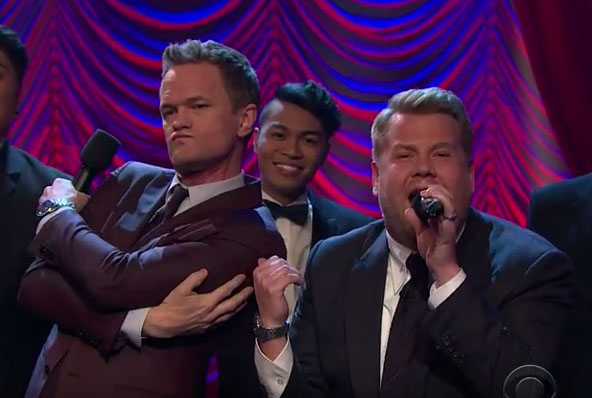 This story makes the theater nerd in me so happy (Florida State School of Theater, '90!) National treasure Neil Patrick Harris stopped by The Late, Late Show with James Corden on Monday night and took part in a musical challenge for the ages. You can keep your "Lip Sync Battle," Jimmy Fallon, because the "Broadway Riff-Off" is my new favorite late night segment.
NPH, who was promoting his upcoming Netflix series, Lemony Snicket's A Series of Unfortunate Events (premiering on Friday), interrupted James during one of his bits and mocked him for winning a Tony for a "non-singing role." If you're curious, I'll save you the Google search. James won the Tony for Best Actor in a Play for his role in the comedy One Man, Two Guvnors in 2012. It was quite an impressive win, as James beat out heavy hitters James Earl Jones, Frank Langella, John Lithgow, and Philip Seymour Hoffman for the award. Sorry, theater nerd digression.
James, who brought the world "Carpool Karaoke," has proven he's got the pipes, so the two went to battle in an epic "Broadway Riff-Off," backed by the LA-based a cappella group Filharmonic. James kicked things off with a rousing rendition of "Sit Down, You're Rocking the Boat" from Broadway warhorse (and show I can bet at least 50% of your high school drama clubs performed) Guys and Dolls. NPH countered with "Everything's Coming Up Roses" from community theater favorite Gypsy.
The competition between the two former Tony hosts moved on to the "tragic ballad" category, with James performing "On My Own" from Les Misérables and NPH volleying with his second Stephen Sondheim ditty, "Being Alive" from Company. This was kind of unfair, as Neil sang this song as part of the 2011 filmed performance of the musical with the New York Philharmonic.
Neil introduced the last round of the competition by declaring that, "Being a Broadway star isn't all about being pretty is it? It's also about being sexy." James brought his version of sexy with a performance of "All that Jazz" from Chicago and Neil once again had an unfair advantage, belting out some of the unforgivingly toe-tapping and most definitely sexy "Sugar Daddy" from Hedwig and the Angry Inch, the show that landed Neil a Tony in 2014.
And, as as much as I think NPH had this in the bag – and don't get me wrong, I love James too – the two called it a draw and ended the challenge with a duet of "My Shot" from Hamilton. If you love Neil, James, or musical theater, take the time to watch the clip. It's magical.
Neil won, right? Cool story, Corey: I have seen Hedwig on Broadway twice, once with NPH, who was electric and again the next year when John Cameron Mitchell, who originated the role, and, obviously, he was better. To be honest, I pretty much cried during the whole show because I was so in awe. But, yeah, I'd give the victory in this one to NPH. He sure gave it his all. I mean, he really gave his all, confessing to James in the next segment of the show, "When I went down on my knees there, I had a nice wardrobe malfunction and split my pants from my ass to my knee. I left it all on the stage for you." That he did. That…he…did. Can't wait for one of these "Riff-Offs" between James and Lin-Manuel Miranda. Make. It. Happen.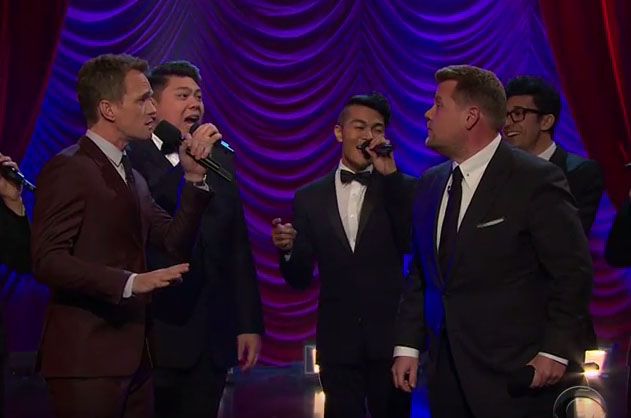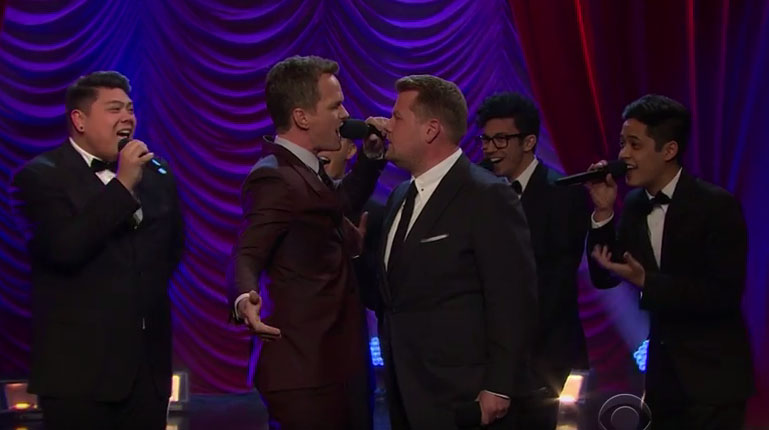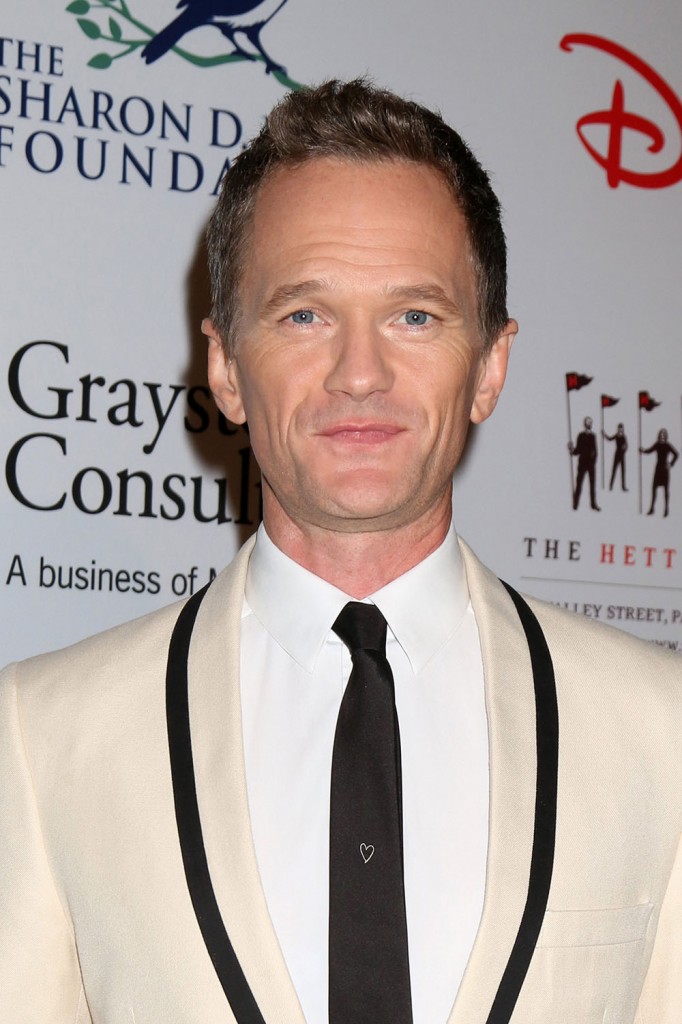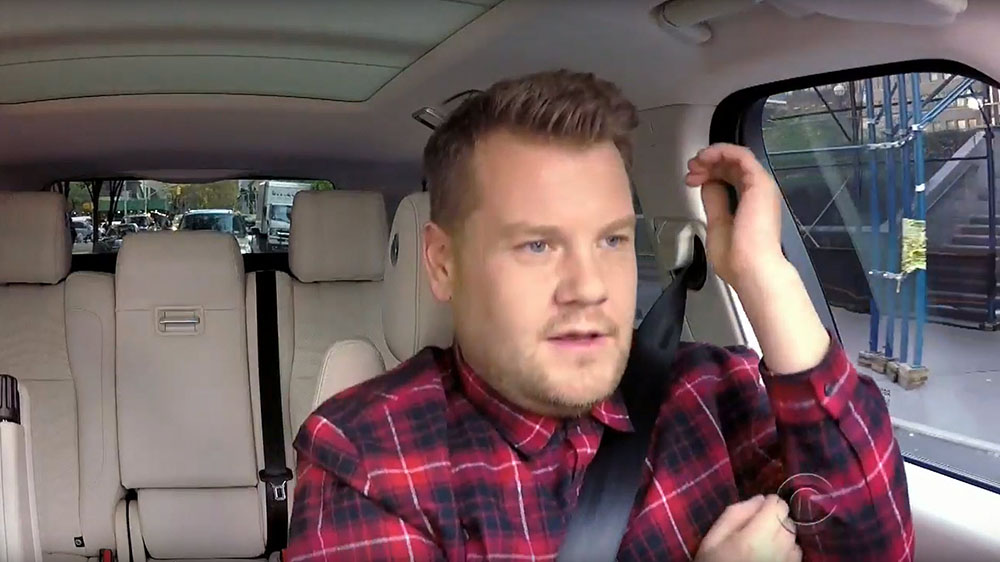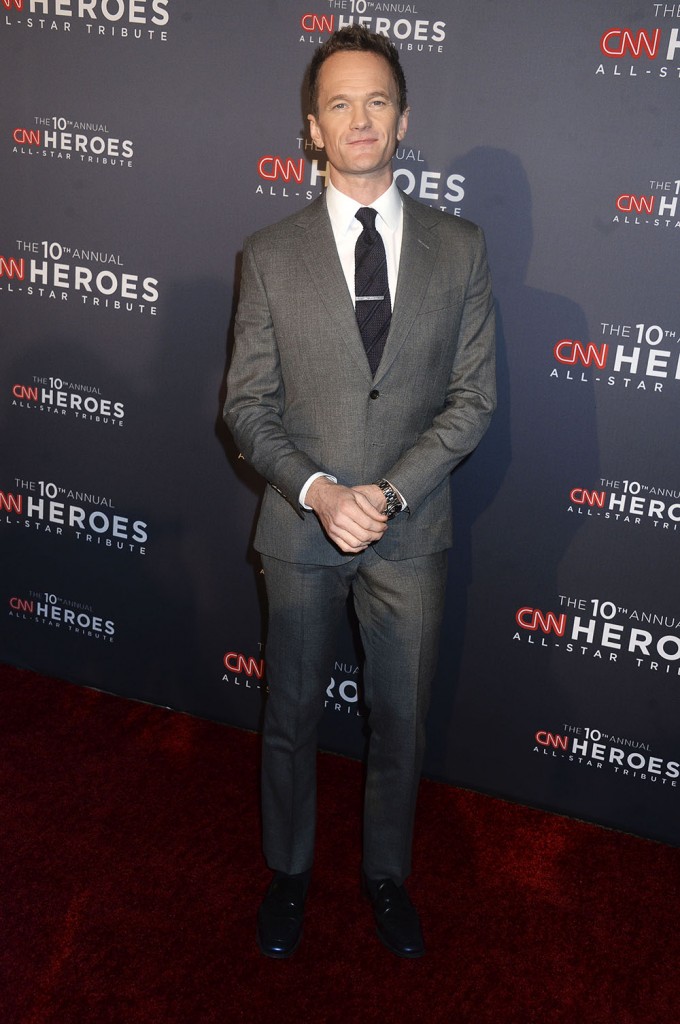 Photo credit: WENN.com