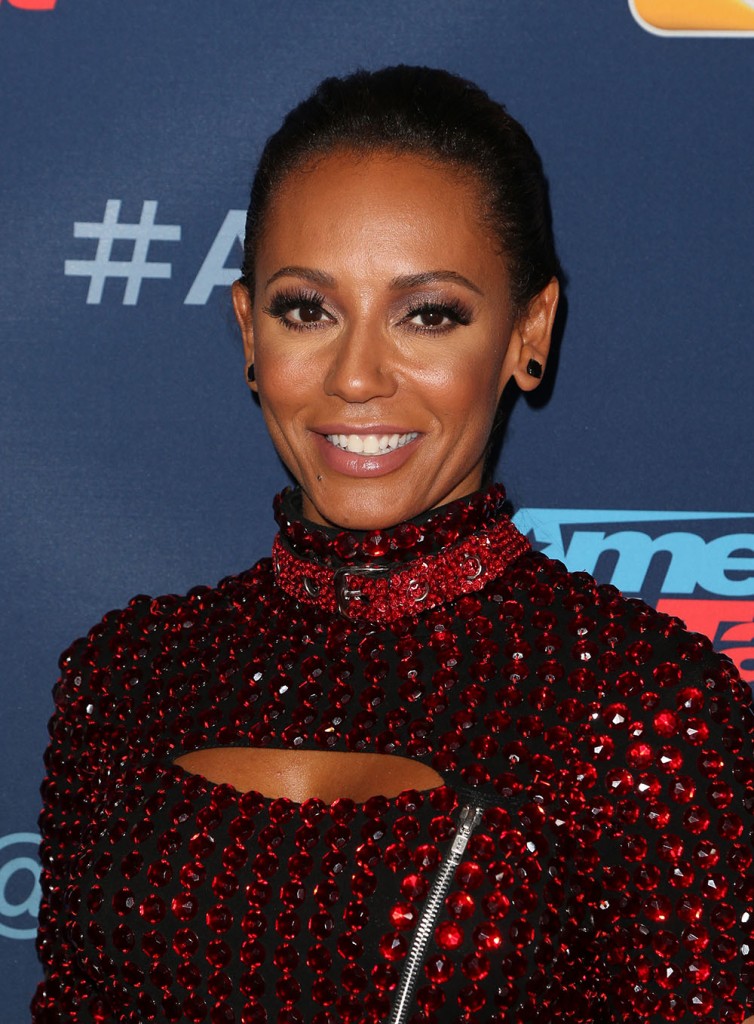 In our in our 24-hour news cycle world, the Mariah Carey New Year's Eve debacle is pretty much a distant memory, but for those of you who were wondering "Well, what did Mel B. think about it?" you now have your answer.
The 41-year-old singer, currently on Broadway in the role of Roxie Hart in Chicago, is guest hosting this week on The Real. On Monday, the topic of Mariah's on-stage oopsie came up. Mel and her hubby, Stephen Belafonte, were at Times Square and witnessed the performance – or lack thereof – first-hand from a platform near the stage (Mel was co-hosting NBC's NYE coverage).
Mel told the panel she was "in complete shock" while watching Mariah sort-of lip-synch and talk/sing through some parts of her song. She went on to say, "I was watching, going, 'What is going on over there?' because I was trying to lip-synch along to her song, pretending I was Mariah, and then it all stopped, and I looked over and I couldn't believe what I was actually seeing."
Mel, who has seen her share of technical disasters and horrible performances on America's Got Talent also offered some "hindsight is 20/20" advice, stating, "As a performer, as somebody on TV, if something happens, you just keep going. Your first reaction is to not let silence go too long, so I was in complete shock. I was like, 'Why did you let that happen?'"
As for what happened to Mariah, whom she regarded as "an amazing singer and an amazing performer," Mel mused, "I think maybe she was having a rough day vocally and didn't even want to attempt that when it actually came to singing live because some of the track was pre-recorded, all of the high notes, and some of it was just blank for her to sing live." She went on to lament, "Maybe she doesn't have that voice anymore. I hate to say it…" Do I detect a sliver of shade here? Watch the clip below and decide for yourself.
It wasn't all Mariah talk during Mel's segment on the show. Mel was also asked about the much talked-about, by me at least, Spice Girls reunion. From what Mel was saying here, it looks like it might not happen at all. She said "Trying to get everybody's schedule on the same kind of vibe is more or less impossible. I'm still hoping something's going to happen because I think we have to celebrate." Dang. I may have to get my Girl Power elsewhere.
I do think Mel's spot-on about Mariah not having the voice she used to anymore. She really gave her vocal cords a run for their money in her youth. And, hey, aging happens. It sucks to be sure, but it happens, and your voice does change. I hope this incident isn't the real reason Mel's backpedaling about a Spice Girls reunion, I "Wannabe" in the crowd to see her, Geri and Emma!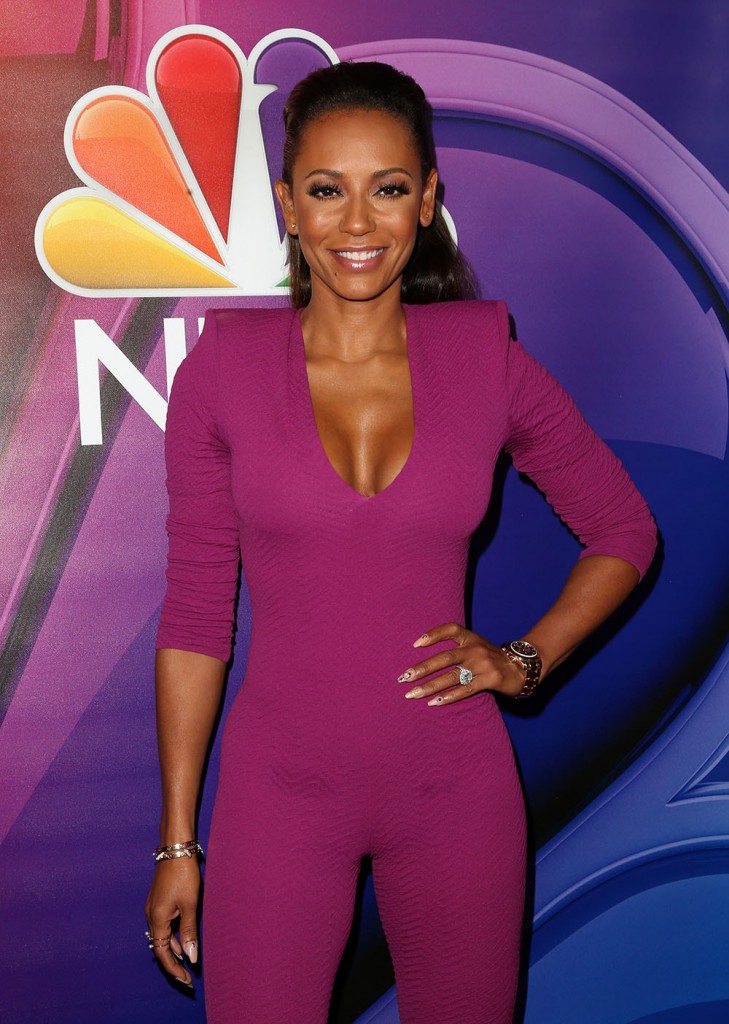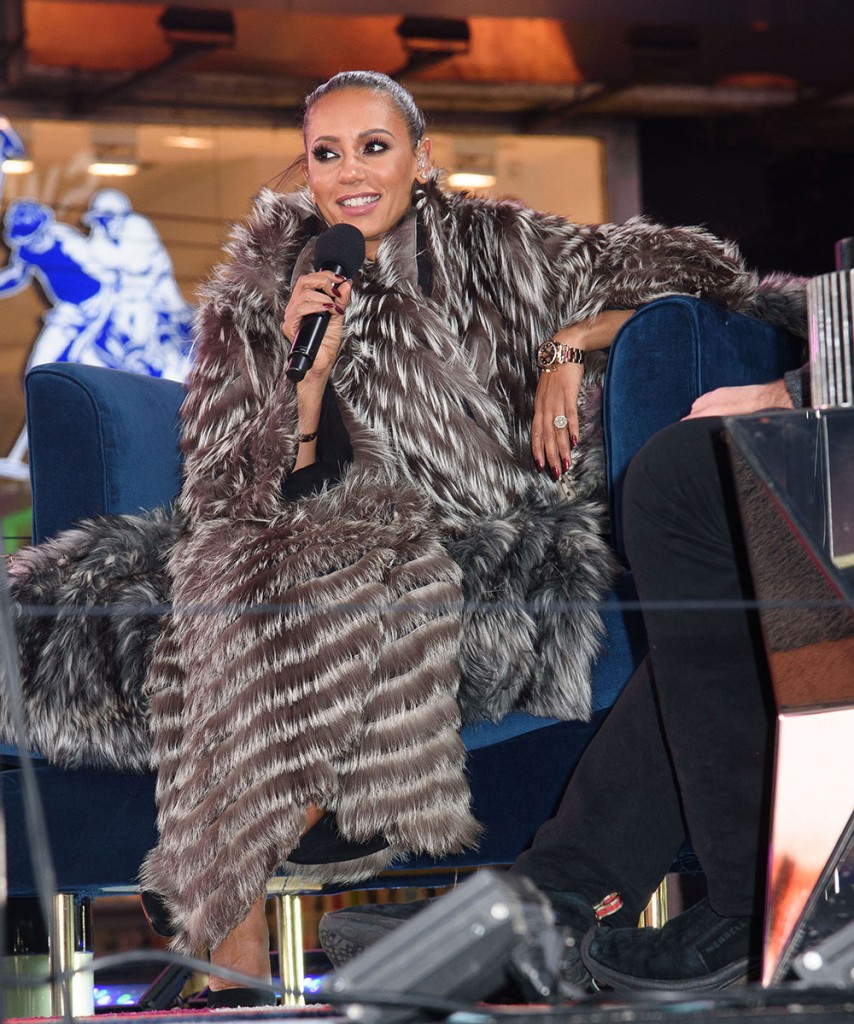 Photo credit: WENN.com, Getty Images