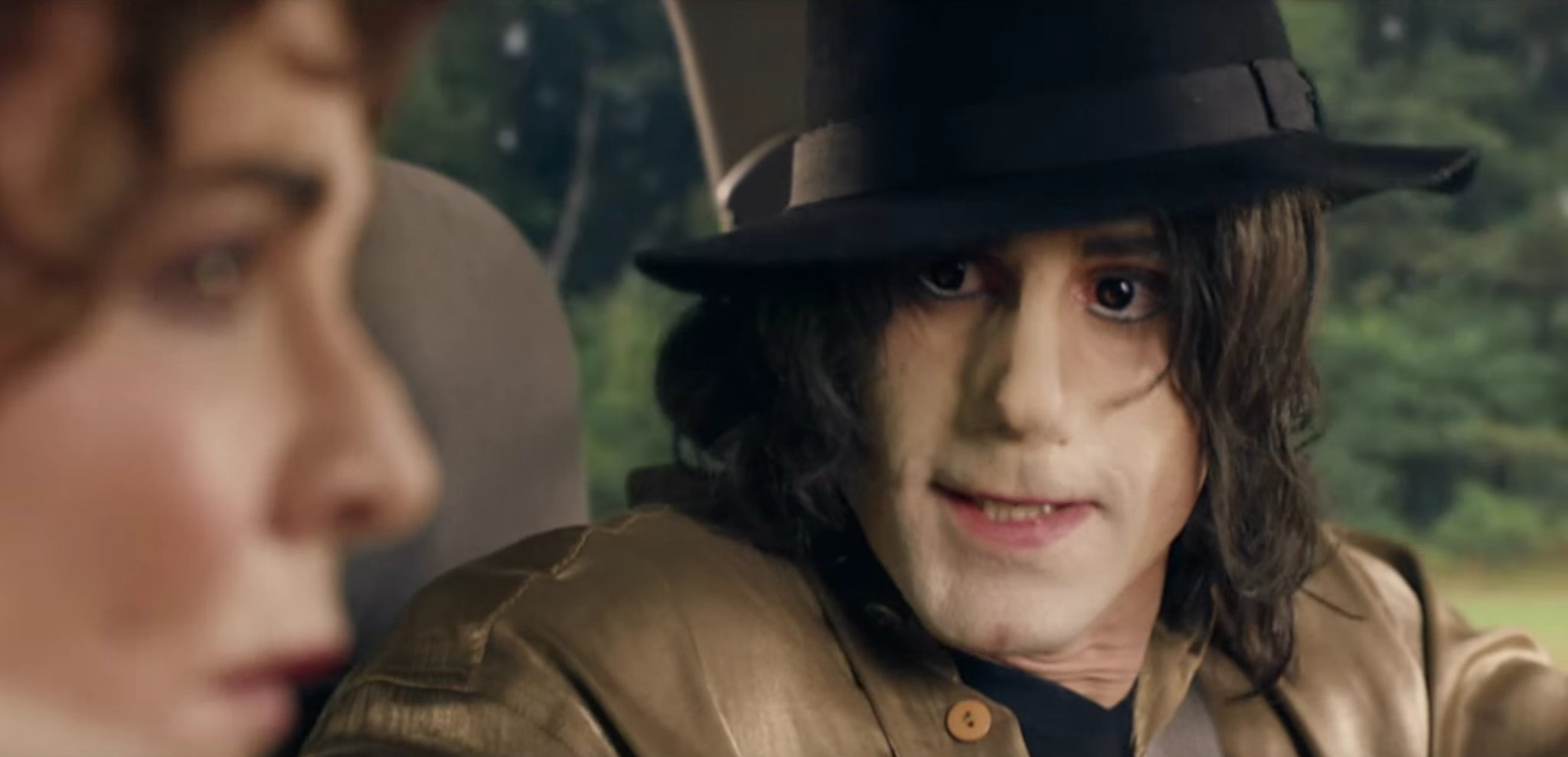 Last year, we actually heard about Joseph Fiennes' terrible career decision to take the role of Michael Jackson. We heard that it was a weird TV movie and that the story was based on an unverified claim that immediately following 9/11, Michael Jackson, Elizabeth Taylor and Marlon Brando rented a car and tried to drive across the country, from New York to California. The other casting choices were surprising solid – Stockard Channing as Elizabeth Taylor and Brian Cox as Brando, both of which fit pretty well. But Joseph Fiennes as MJ was and is… difficult. Stupid. Idiotic. Offensive. It was made worse by Joseph trying to talk his way out of the controversy and making a hash out of it.
The trailer for the project, called Urban Myths, came out this week and it created a firestorm. Here's the trailer again:
Yeah, I still don't know why anyone thought this would be a good idea. MJ's daughter Paris Jackson tweeted this in response:
@TheMJCast i'm so incredibly offended by it, as i'm sure plenty of people are as well, and it honestly makes me want to vomit.

— Paris-Michael K. J. (@ParisJackson) January 11, 2017
@TheMJCast it angers me to see how obviously intentional it was for them to be this insulting, not just towards my father, but my godmother liz as well

— Paris-Michael K. J. (@ParisJackson) January 11, 2017
@TheMJCast where is the respect? they worked through blood sweat and tears for ages to create such profound and remarkable legacies. shameful portrayal

— Paris-Michael K. J. (@ParisJackson) January 11, 2017
Well, good news. Because after the trailer dropped and everyone in the world was like, "Yeah, this was a TERRIBLE idea," Sky has canceled the airing of this one episode.
European pay-TV company Sky has ditched plans to air the controversial footage from British comedy series "Urban Myths" in which Joseph Fiennes plays the singer Michael Jackson. In a statement, a company spokesperson said: "We have taken the decision not to broadcast 'Elizabeth, Michael and Marlon,' a half-hour episode from the Sky Arts 'Urban Myths' series, in light of the concerns expressed by Michael Jackson's immediate family. We set out to take a light-hearted look at reportedly true events and never intended to cause any offence. Joseph Fiennes fully supports our decision."
My questions still remain… why cast Joseph Fiennes in the first place? Why didn't they cancel this last year when the controversy first broke? Why did they actually put this episode in the trailer? Was it all promotion for this silly show?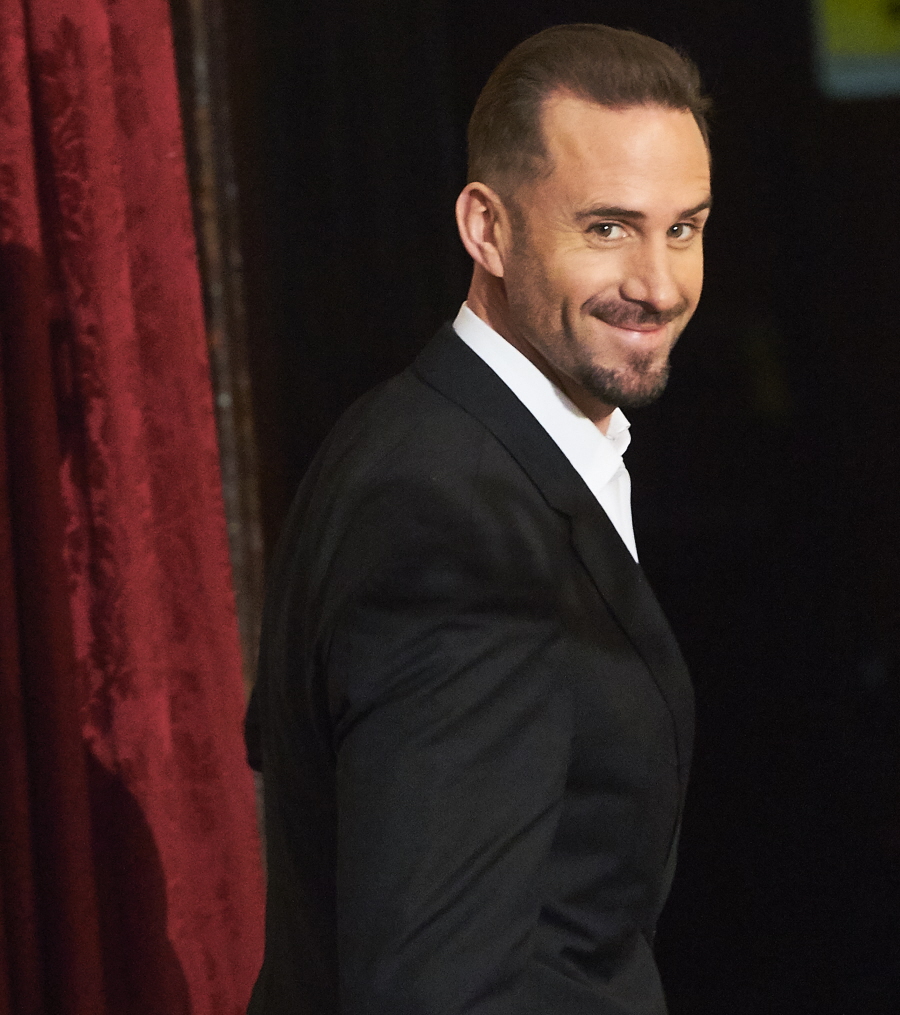 Photos courtesy of Sky, WENN.