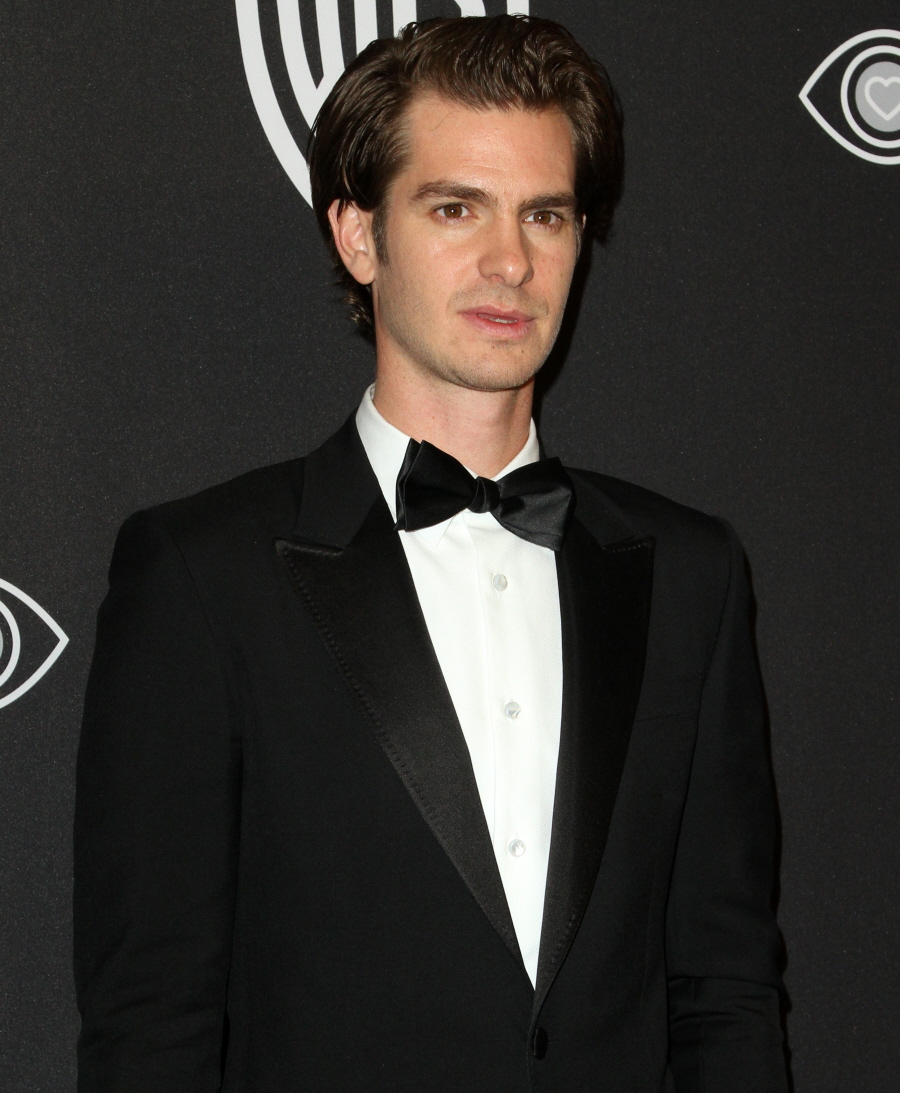 Andrew Garfield is considered American and British, did you know that? He was born in LA and raised in England, thus his posh British accent (although he can also do a perfect American accent). His mother is British and his dad is American. I believe that means he gets to vote in both America and the UK, right? Why not? And it means that he closely follows politics in both the UK and US. And let me tell you… Anglo-American politics have been no fun in the past year. Some might even say that 2016 was the year of the apocalypse. Anyway, during the course of Andrew's promotional tour for Silence and Hacksaw Ridge, he sat down with NY Magazine's Vulture podcast and the conversation kept coming back to politics. Andrew had a lot of interesting stuff to say – you can read the whole piece here. Some highlights:
How he took a crash-course in the seminary for 'Silence': "There's not many quiet places left on planet Earth, and it's a vital thing that we all [need], especially now as we move into this new year. Especially moving into this in England with Brexit, and the man who shall remain nameless taking over this country. There's a real need to look inward and identify what we're all meant to do as individuals in order to keep the world turning in the way that it's meant to turn. I guess what I'm saying is, [we should be] evolving and progressing toward a greater understanding of our need for one another and what it means to live a life of soul and a life of meaning, because our president-elect is not a soul man as far as I can see.

How poor people vote against their own interests: "I have a longing to understand. I have a longing to fully, deeply listen and not to dismiss. I think there's lots of dismissing going on, there's lots of ignorance going on, on both sides of the argument… So I have no idea, but I'm desperate to understand. I'm desperate to understand how these men and women have voted so against their own interests and how easy it has been to manipulate a very disenfranchised portion of the population. You watch Kellyanne Goebbels — sorry, I mean Kellyanne Conway — on Seth Meyers, and you go, "Oh my goodness, how can you not see that it's all a ruse and a game and she's pointing to herself going, 'I'm lying to you! I'm pivoting here! I'm full off sh-t and enabling evil, ha ha ha!'" It's shocking that we are in a post-truth world and everything has become meaningless, in a way. I guess I'm heartened because that means that everything is going to become very meaningful as a response. It has to be — that's just the way it goes. That's cause and effect, I believe.

On Meryl Streep's Globes speech: "It was stunning, it was riveting. It was gorgeous. You could hear a pin drop. She said everything so succinctly and with such passion and sincerity. The show should have ended! That should have been the last thing said…. I don't know whether there is an obligation to speak in that way, and I think everyone will come to the party with their own dish; it just so happens that Meryl Streep is incredibly engaged and cares so deeply about humanity that she took the opportunity to talk about our responsibility to each other and to highlight a lack of humanity that is occurring in our country, a lack of humanity that is being given permission by the man who is about to inhabit the top seat of power in this country. She said it with such elegance and grace — and I believe it was inarguable, what she was saying. Totally inarguable. The fact that then the man she was referencing came out with these slurs and this empty, empty response, the feeling that he had to have some kind of response, is just ugliness.

Baby Fists is 'This Sick Man': "We all, I'm sure, have seen Obama's farewell speech, his final address, which was so full of grace and love and warmth. And then you switch on the television and you see this sick man. The contrast! The sickness, the toxicity, that is emanating out of his every pore — energetically, you can just feel it, I believe, if your eyes and ears are open. It's shocking. I'm grateful for people like Meryl Streep. She gives our profession a very, very good name because she's focused on the things that are meaningful. She's not trying to win votes, she's not trying to make money or win endorsements or be popular, she's just trying to speak the truth.
I love the "Kellyanne Goebbels" reference because I just cannot with that woman and her constant bulls—t. It pisses me off that we're supposed to treat her as a reasonable person, or that we're supposed to treat her nonsense arguments with any legitimacy. It seems like Andrew is falling more on the side of "people vote against their own interests because they're ill-informed, because of Trump's propaganda machine" side of things. I still don't believe that completely. Did Baby Fists court the so-called "low information voters," i.e. the stupid people? Of course. But it's a lot bigger than that and it's a lot worse than that.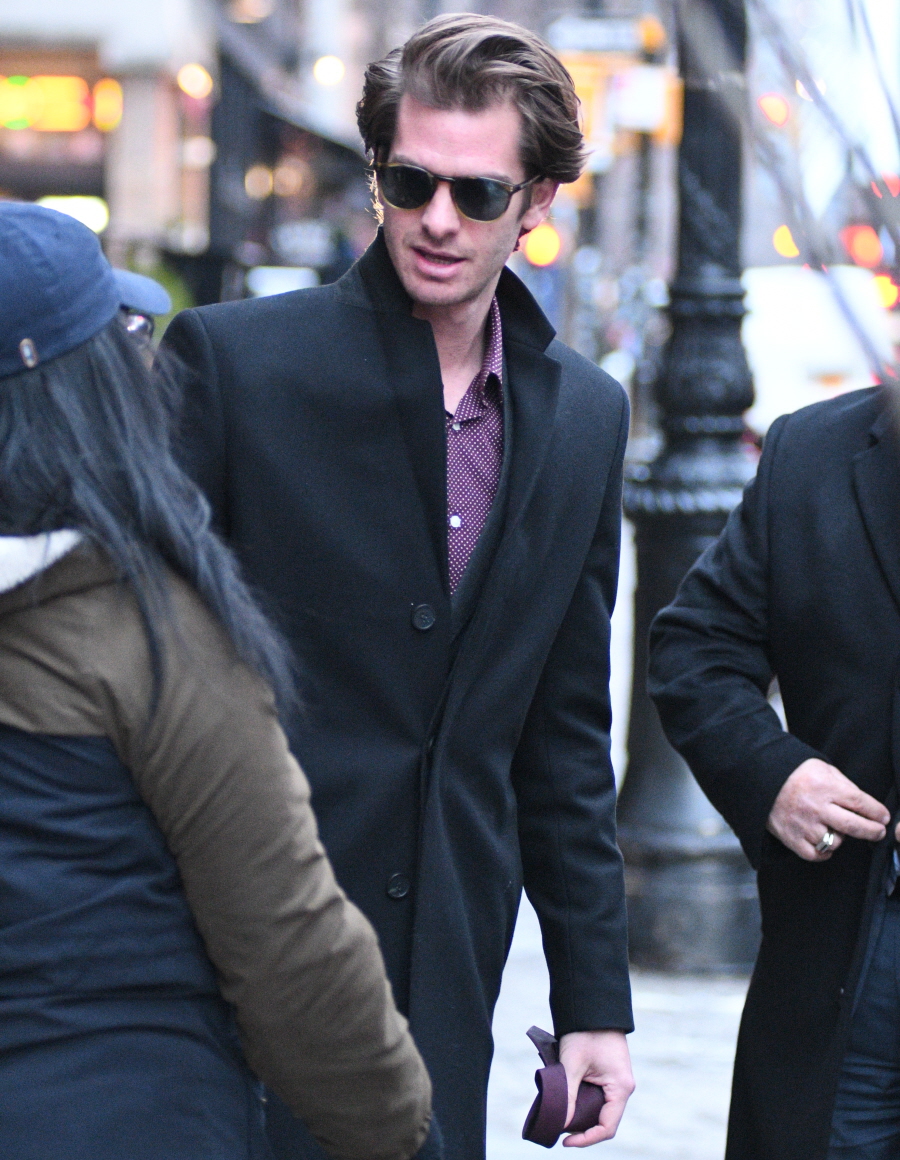 Photos courtesy of WENN.