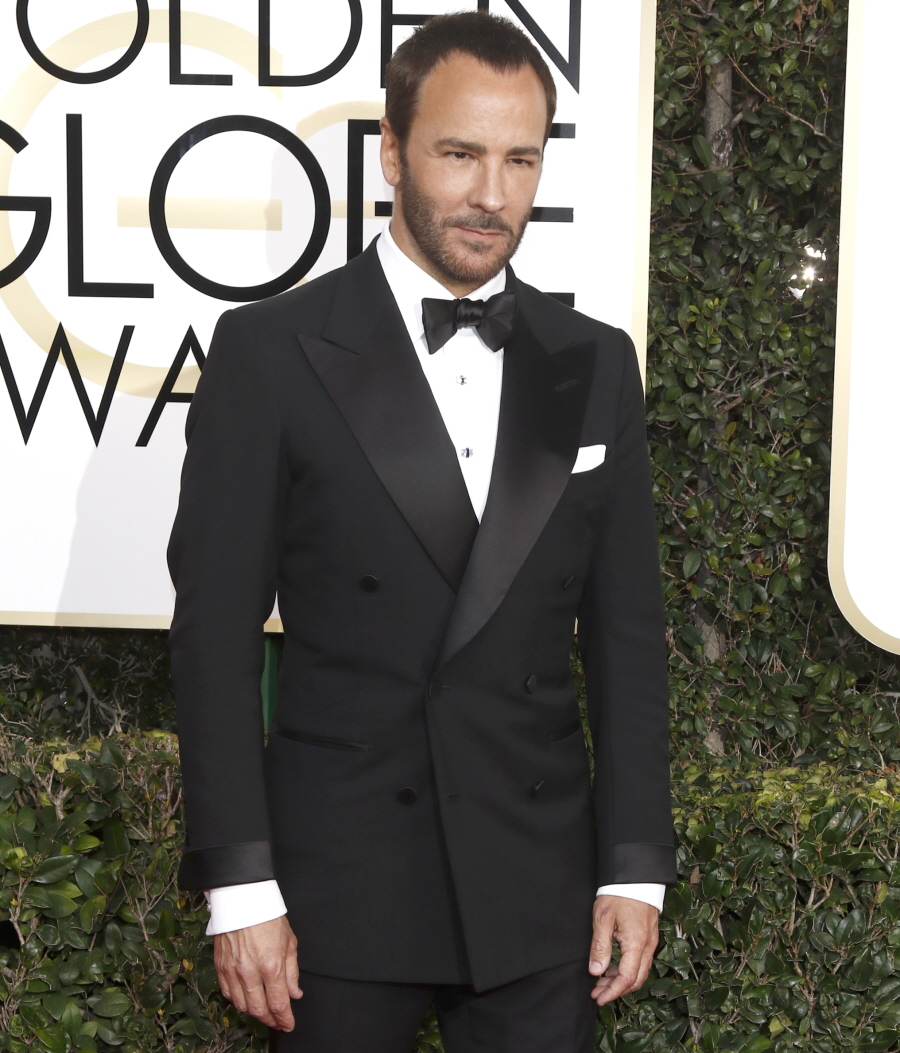 As I've said before, I enjoy Tom Ford's interviews. I enjoy the fact that Tom Ford does a normal promotional tour for his films, which he's doing right now for Nocturnal Animals. Tom is funny, bitchy, judgy and he never really speaks without thinking. Nocturnal Animals will probably rack up some Oscar nominations this year, possibly for Aaron Taylor Johnson and Jake Gyllenhaal, and possibly for Tom Ford (for his screenplay). During the course of his promotion, he's been asked about the incoming Baby Fists administration, and even more specifically, he's been asked about Melania Trump's fashion. He said last year that he "declined" an offer to dress Melania years ago, basically saying that he doesn't want to dress tacky golddiggers (I'm paraphrasing). Now Tom says that he strongly believes that Melania – and any First Lady or Madame President – should always wear inexpensive to moderately-priced clothing (note: Tom did say this before Baby Fists threw a tantrum a few days ago):
It's not personal. When Tom Ford commented recently that he wouldn't be dressing the new First Lady (and "declined" when he was asked to dress her years ago), the social media machine seized on it as his big anti-Trump statement. But, it turns out he had something way more diplomatic in mind.

"Given this President's beliefs about 'made in America'–I think the clothes they wear should be made in America," Ford told ELLE.com on the Golden Globes red carpet. "I think that whoever is the President, or the First Lady, should be wearing clothes at a price point that are accessible to most Americans, and wearing clothes made in America. My clothes are made in Italy, they're very, very expensive. I don't think most women or men in our country can relate to that, and I think the First Lady or the President should represent all people."

Ford insists he isn't being biased against Melania Trump in particular. "If you watch that show where I said it, I said I would not have dressed Hillary had she become President."

In general, women in positions of power are absolutely top of Ford's most-admired list. "I love strong, powerful women," he said. "I've worked with strong, powerful women for the last 30 years of my life. I had one as a mother and as a grandmother and I admire and respect strong, powerful women. Why wouldn't women be strong and powerful?"
I was pleasantly surprised by how the "designers don't want to dress Melania" conversation had legs, but I'd like to also point out that every First Lady is different, and wears different kinds of statement-fashion for different events. It was a really big deal that Michelle Obama wore J.Crew and The Gap. It was a big deal that she wore inexpensive mass-market stuff because most FLOTUSes did not do that in the past. And at this point, even if Melania does convince designers to dress her for special events, she's still going to have to buy her own clothing for the most part because most designers won't lend her anything. So… beggars can't be choosers. Despite what Tom Ford says, I do think he's poking at Trump a little bit with the "made in America" stuff. That being said, I agree with him. Practice what you preach.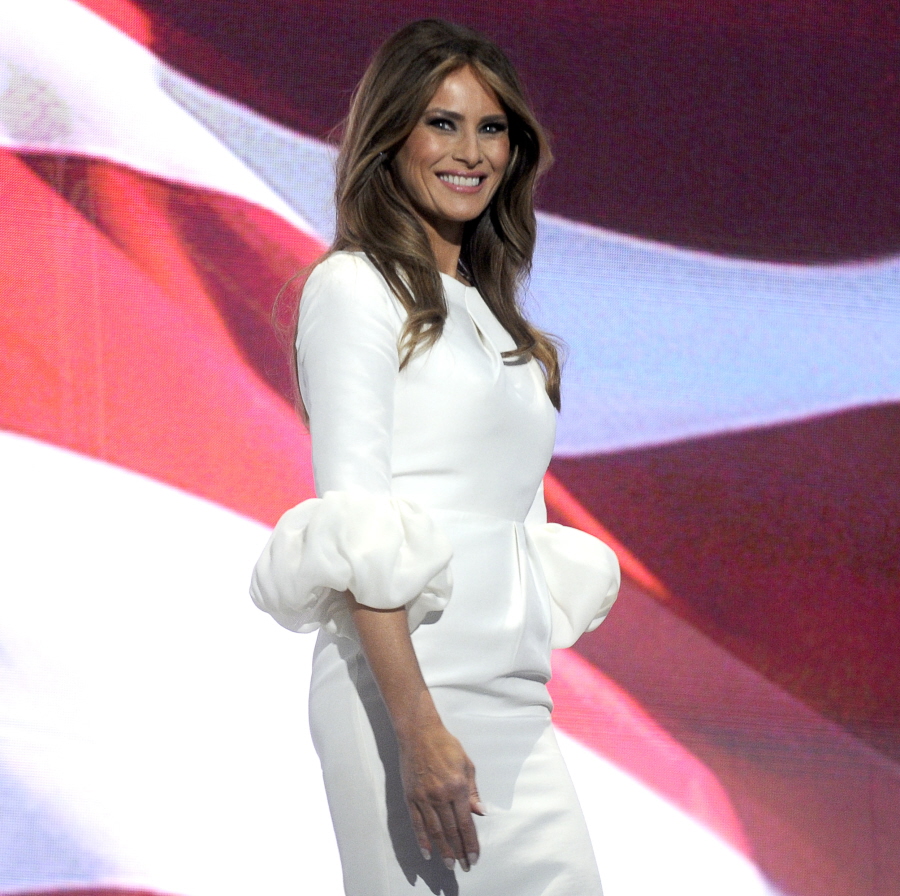 Photos courtesy of WENN.