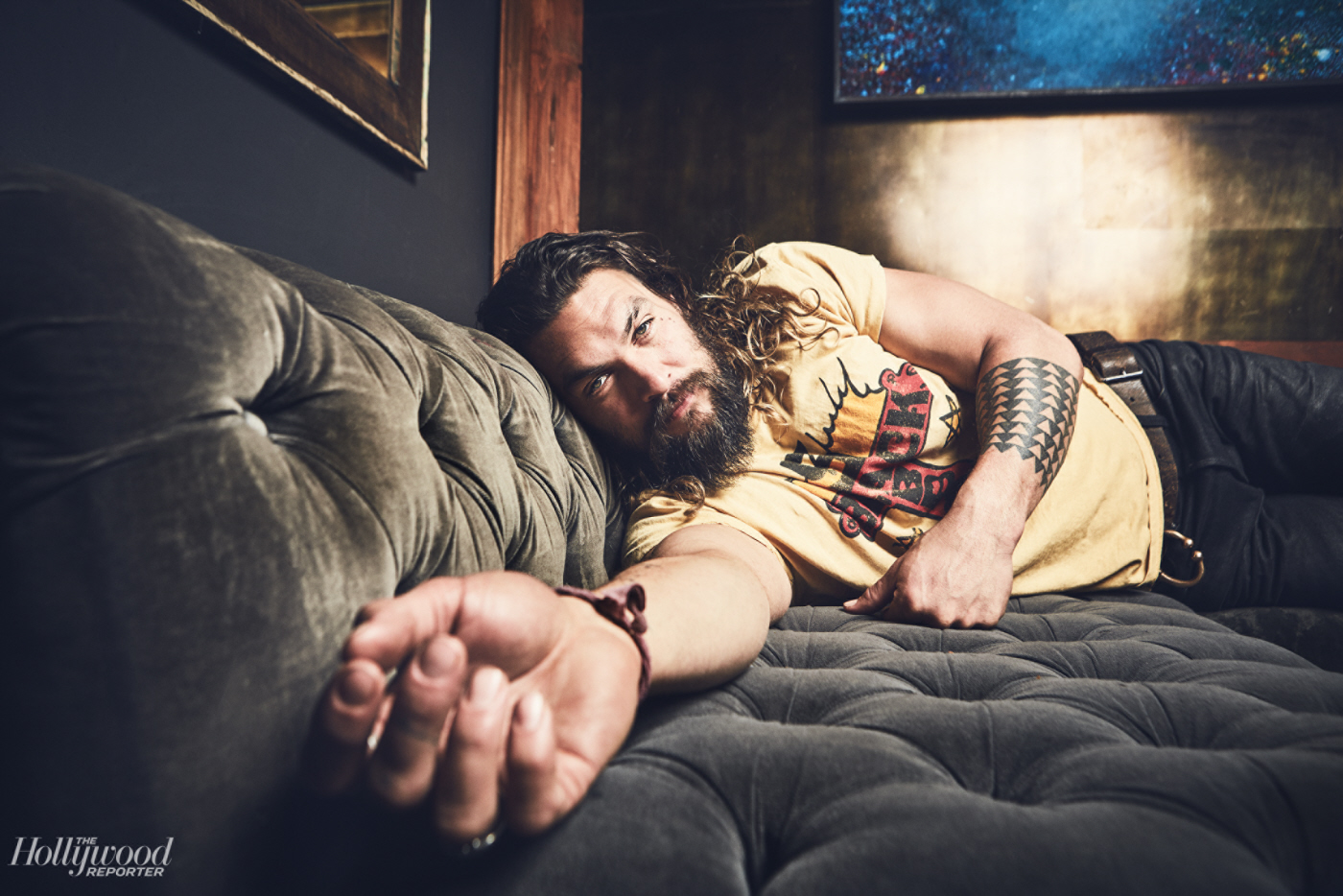 I'll basically use any excuse to post photos of Jason Momoa. I would love to post just random Instagrams from his account, but often there's no real story there beyond "look at these pretty photos of Jason Momoa." Which is too bad, because he's actually an interesting guy and I would love it if we had a weekly Momoa post. Anyway, Jason has a feature in the latest issue of The Hollywood Reporter, and it's surprisingly not about Justice League or Aquaman. He's promoting the Netflix series Frontier, about the fur trade in the 18th century, although of course Momoa talks about that other stuff too. Incidentally… a TV show about the fur trade? Like, The Revenant only a TV show? You can read the full THR piece here. Some highlights:
He usually just takes what he's offered: "I haven't been an actor who's been able to pick and choose roles, and being a family man, it's been about putting food on the table," says the 37-year-old, who has two children (Lola Iolani, 9, and Nakoa-Wolf Manakauapo Namakaeha, 8) with his wife, actress Lisa Bonet. "This has been the best moment of my career because the superhero roles are letting me get the other roles I want."

Game of Thrones didn't help his career: "You get a lot of respect for Game of Thrones, and it was a lot of fun to play but it didn't help my career a lot because Khal Drago doesn't even speak English."

Playing a rogue fur trader on Frontier: "He's half Irish and half native, as am I, so it really resonated with me," says Momoa, who was born in Hawaii and is of Native Hawaiian, German, Irish and Native American descent. "When you find out that he's lost his family, when you pull back each layer, it was a beautiful place to go as an actor. I've never played anything like that before."

Playing Aquaman: "I knew I had the role in late 2012 or early 2013. I was trying to get any role I could, and not having much luck. So, knowing what your future is going to be in the next five or six years and having to keep your mouth shut is brutal."

He really wants to do a comedy: "I would love to do comedy. I can't wait to be in a tracksuit in an office space, not covered in blood — and with my clothes on."
I like how honest he is about his career and that he talks about the bulk of his career just consisting of taking whatever job he could get. But I disagree with him about Game of Thrones – GoT took him to the next level, where he was getting into meetings and auditioning for better stuff. GoT raised his profile so significantly and he doesn't understand that, which is weird.
Anyway, look at the pretty pictures.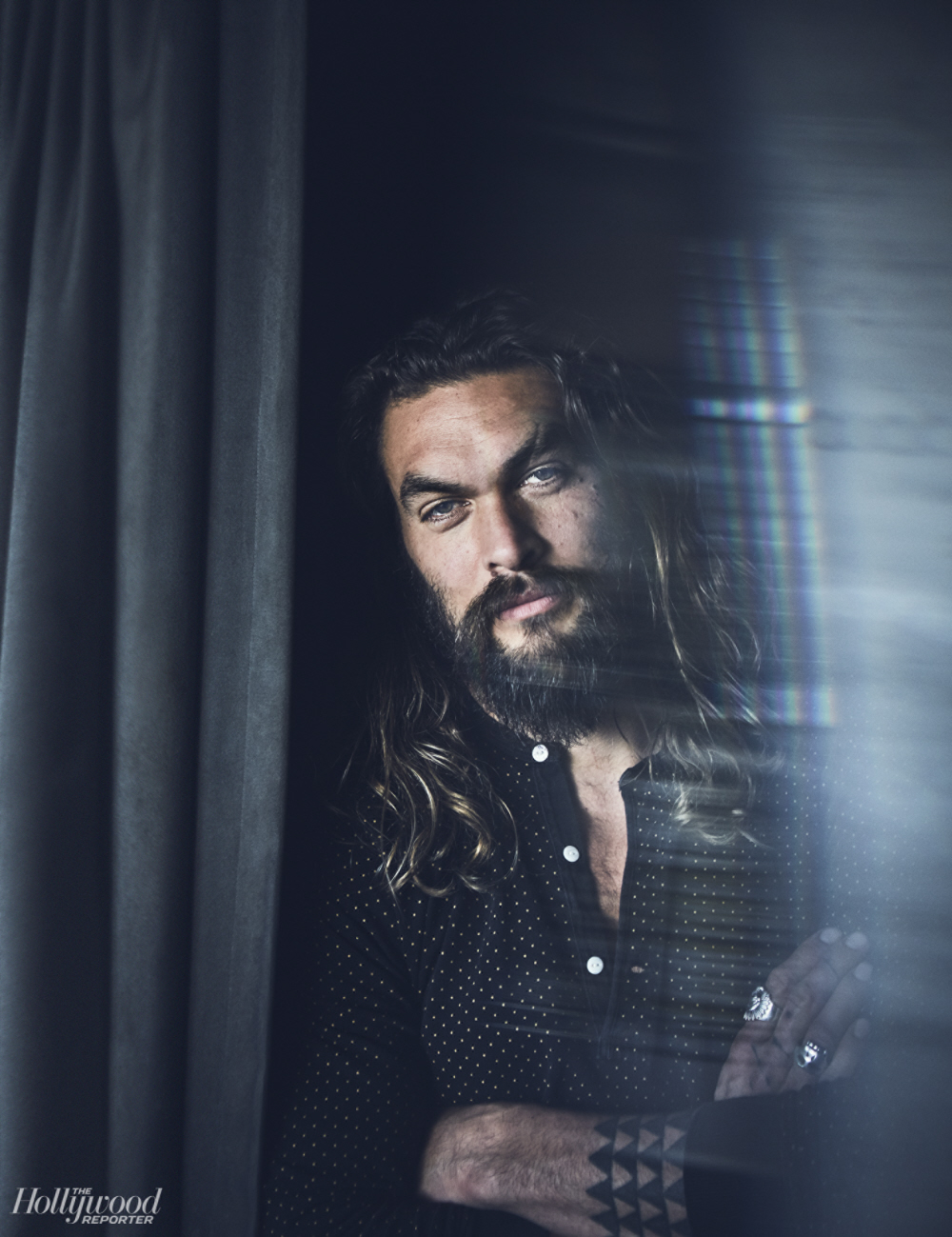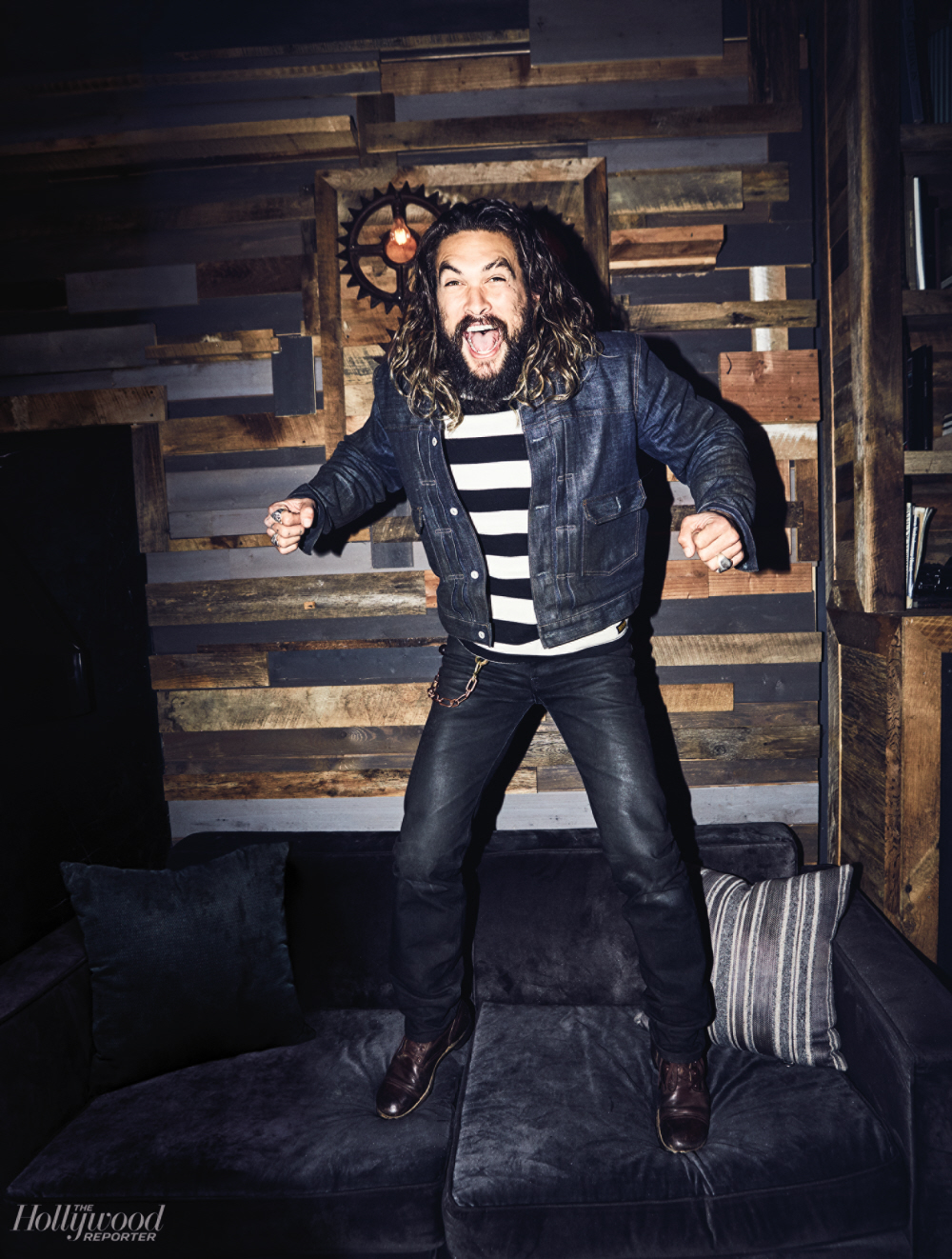 Photos courtesy of The Hollywood Reporter.