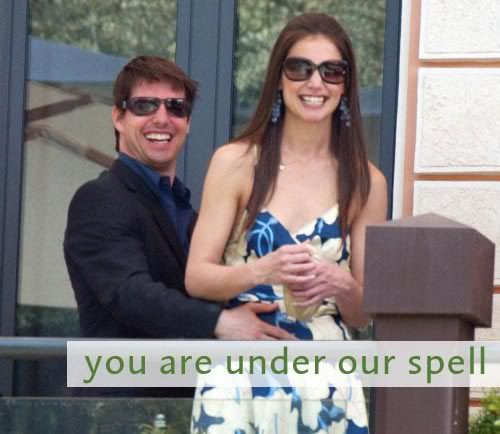 Cult expert Rick Ross reports that Katie Holmes' friendship with Victoria Beckham is not all that it seems, and that Tom and Katie have been working together to recruit the Beckhams into Scientology:
Is "TomKat" working like a tag team to get Great Britain's top celebrity couple into the controversial organization, often called a "cult"?
"Victoria has become a mother hen to Katie and was thrilled when she asked her to be her birthing partner. Victoria remembers how scary it was when she had her first child. She can't imagine how difficult it will be for Katie to give birth [Scientology style] quietly and without any pain killers" a source told the press.
Well, maybe all that pain will be worth it if Scientology's top star can recruit the most popular British celebs outside the royal family.
The Beckhams certainly are dumb enough to get recruited into Scientology, and it would not be surprising if they converted.
It's amazing how many celebrities get recruited into dangerous and expensive cults. Other celebrities involved in Scientology include Kelly Preston, John Travolta, Juliette Lewis, Kirstie Alley, Jason Lee, and musician Beck.
Katie is due to give birth in a month or two depending on who you believe. Life and Style, not known for accuracy, reported twice in mid-February that the two had split. Cruise threatened to sue over the story, but did not follow through.