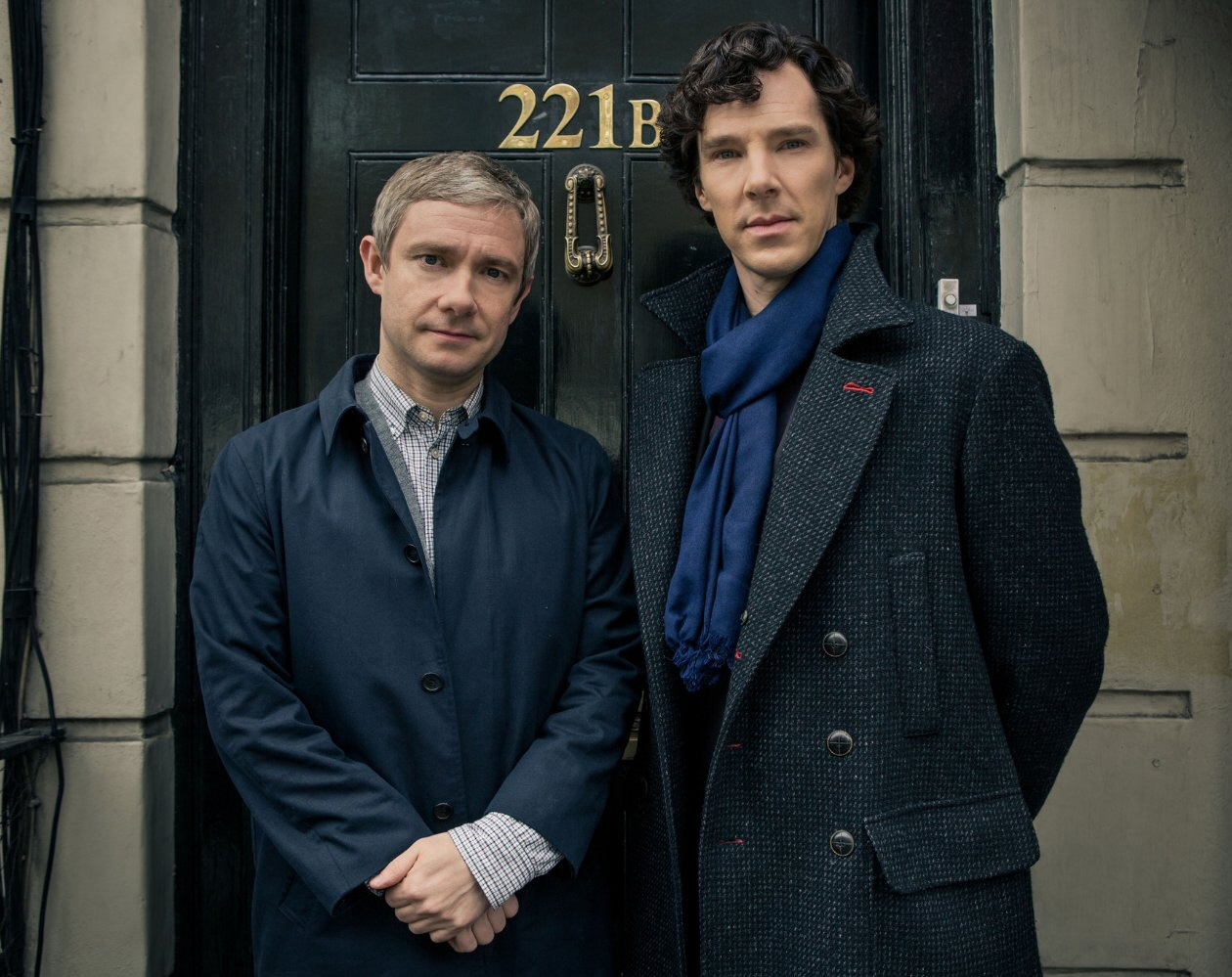 As we discussed yesterday, Sherlock Season 4 was absolute garbage. While many fans left the series after Season 3 – which I understand, although I didn't think Season 3 was THAT bad – I expect that the discussion around a potential Season 5 will go nowhere. Mark Gatiss and Steven Moffat (who created the series & write the scripts) completely ran a once-brilliant series into the ground with Season 4. Even with the last episode, you could feel like everyone involved just wanted to put a bow on this thing and never make another episode. Well, perhaps part of the problem was that Martin Freeman and Benedict Cumberbatch don't get along at all?
A frosty relationship between Sherlock stars Benedict Cumberbatch and Martin Freeman may have ended hopes for another series. Pals say the pair are "hardly close" while filming the BBC detective drama and spend their time apart in between shoots.

Co-creator Steven Moffat has already said the future of the show depends on the two actors' busy Hollywood schedules and their willingness to return. It comes as the series four finale pulled in the show's lowest-ever audience with a peak of 6.2million on Sunday.

A source said: "Benedict and Martin aren't mates and they don't spend time together away from the show. They're professional and very polite to each other but there's not the warmth you'd expect after filming together for six years. There isn't a huge desire to come back for another season."

Last week, Martin, 45, who plays Dr John Watson, admitted he and Benedict, 40, barely spoke away from the show.

Fans are also suggesting there will not be a fifth series after the latest did not end on a cliffhanger like the previous ones. Moffat said: "We really don't know about the future."
Yeah, it wouldn't surprise me at all? Martin and Benedict did seem to have a mostly professional relationship. As much as the hardcore Tumblr Johnlock fan-fiction people wanted to believe that the Sherlock and John characters would eventually end up together, it was always pretty clear that Bendy and Martin weren't particularly close. I suspect that Martin sees himself as more avant-garde, more willing to try out weird projects, independent films and such while Benedict seems to want to go on the "movie star" track. Besides that, there's no rule that costars have to be best friends or anything. Martin and Benedict didn't have that much in common, so what? And considering the total sh-t show that was Season 4, Martin and Benedict probably won't want to carve out any time to film a Season 5.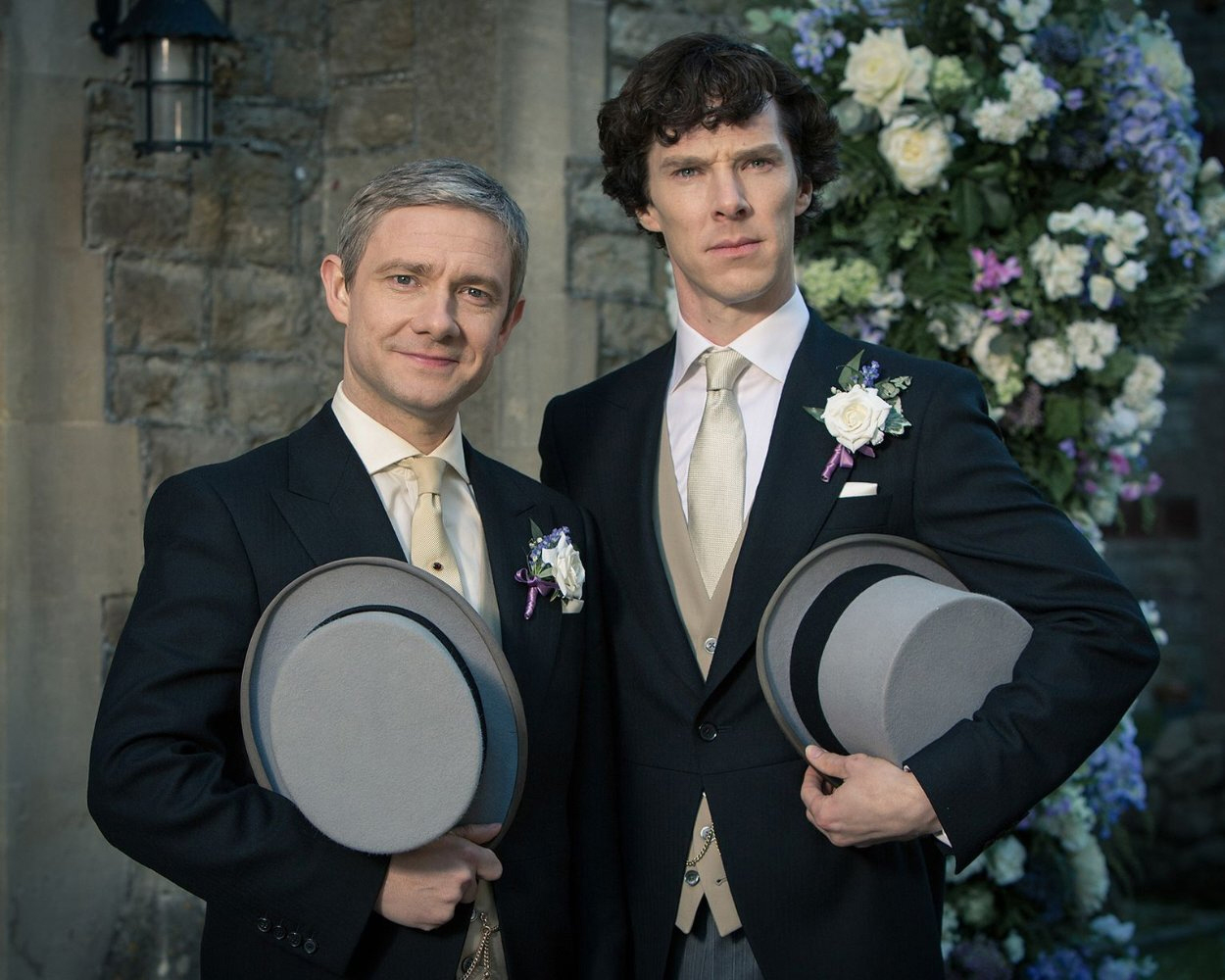 Photos courtesy of Fame/Flynet and BBC/Masterpiece.