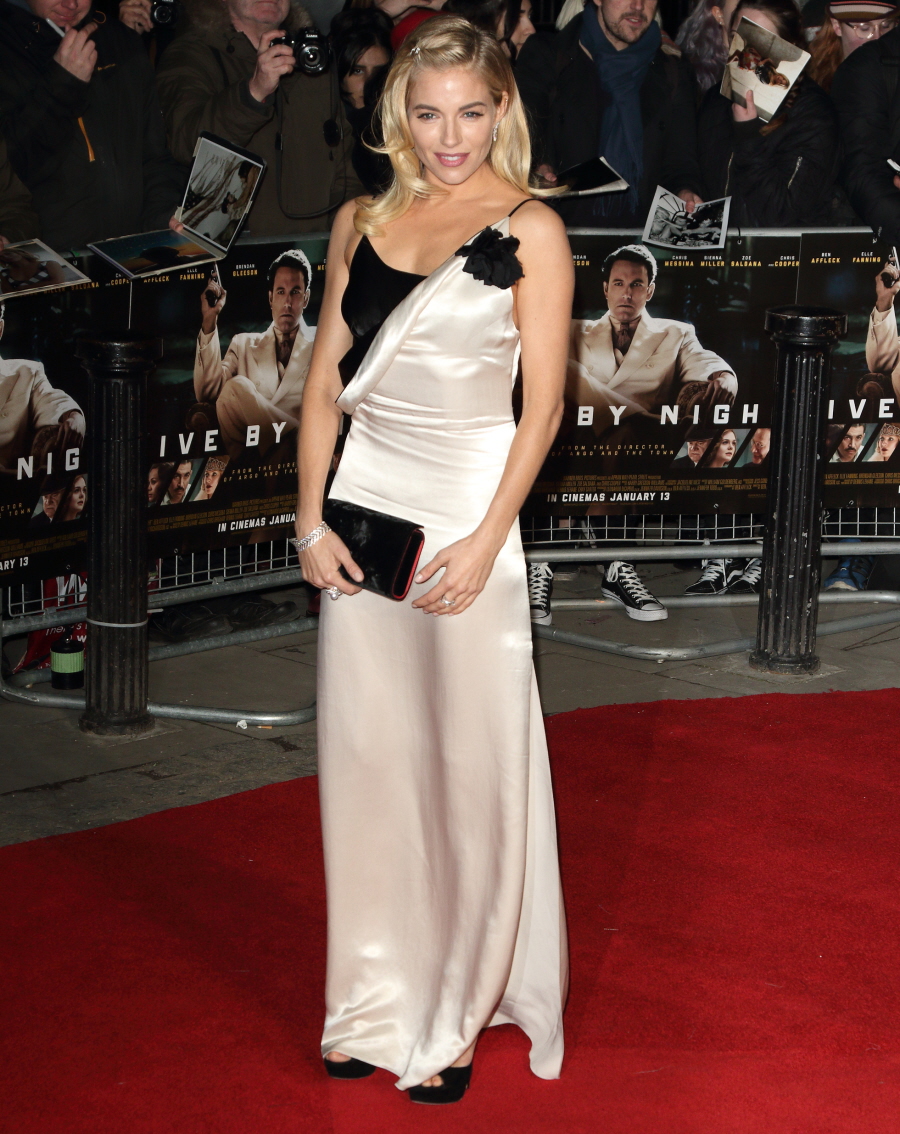 I feel a little bit sorry for Sienna Miller. She was shilling so hard for Live By Night, the Ben Affleck movie where she has a supporting role as Affleck's girlfriend, and Sienna was the one who got to travel to Europe with Ben to promote the damn thing. Well, bad news. Live By Night is bombing hard. They gave Affleck $65 million to make the movie and over the holiday weekend, the film made… $6 million (insert sad clown noise). To be fair, the whole movie looks terrible, not just Sienna. Anyway, Sienna has a new interview to promote the bomb and she says some interesting things about how she sees her career and more. Some highlights:
Moving to New York last year: "I found that I was living in London and working in America. And once my daughter started school it didn't make sense. Aside from that I just love it here. I love the openness of it, how accepting it is. It feels like a small community even though it's an enormous metropolis."

Ready for a lead role: "I think I'm ready to play a lead role now."

She hasn't worked since Live By Night: "My daughter's started school and I haven't shot a movie since I finished this a year ago and I'm slightly climbing the walls. Now I want to do something, really badly."

The Great Roles: "I do get offered some good things, but I really want to work with incredible directors and there's nothing that I've read in the last year that felt worthy of leaving my daughter. It's always an uphill struggle: there are very few great roles and many great actresses, and to be in that conversation is great. I think I'm on the list, for sure, which is fantastic, but I know that there are a few people who are ahead of me on the list. There aren't many great roles for women and it's a bit of a feeding frenzy when it comes about."

On privacy: "I get privacy everywhere these days, it feels like. I sued the paparazzi and that all went away. They're not sitting outside my house. It doesn't feel as predatory as it did. I just don't think they're as interested in me, which is fine with me; fine with a capital F with lots of happy emojis around it."
The last time and the only time I enjoyed something with Sienna Miller was Interview, I think, with Steve Buscemi and I remember thinking that she was surprisingly good in that role as a manipulative actress. The past few years have been about Sienna rebuilding her reputation after too many bombs and too much attention on her personal life (the Balthazar Getty situation really hurt her, despite what anyone else says about it now). I sometimes feel like Sienna is still the same thirsty drama queen she once was, and I feel like there's a tinge of regret with her "I get privacy everywhere" line. Like, she actually misses that life a little bit.
As for the lack of roles for women… it's true, there is a severe lack of good roles for women. But here's my question – if there is a good part for a woman, what would make a producer go to Sienna Miller? What does she bring to the table that another actress doesn't have? Can you even name one thing?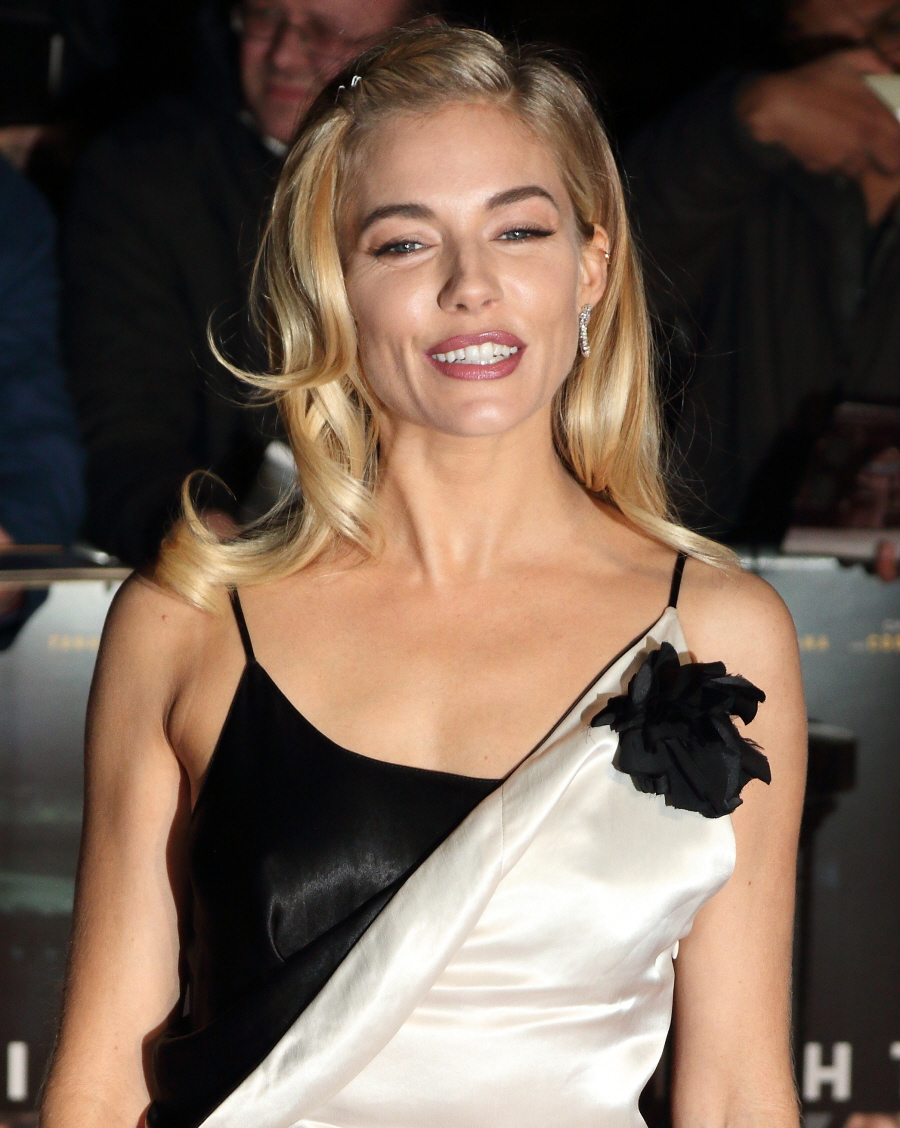 Photos courtesy of WENN.