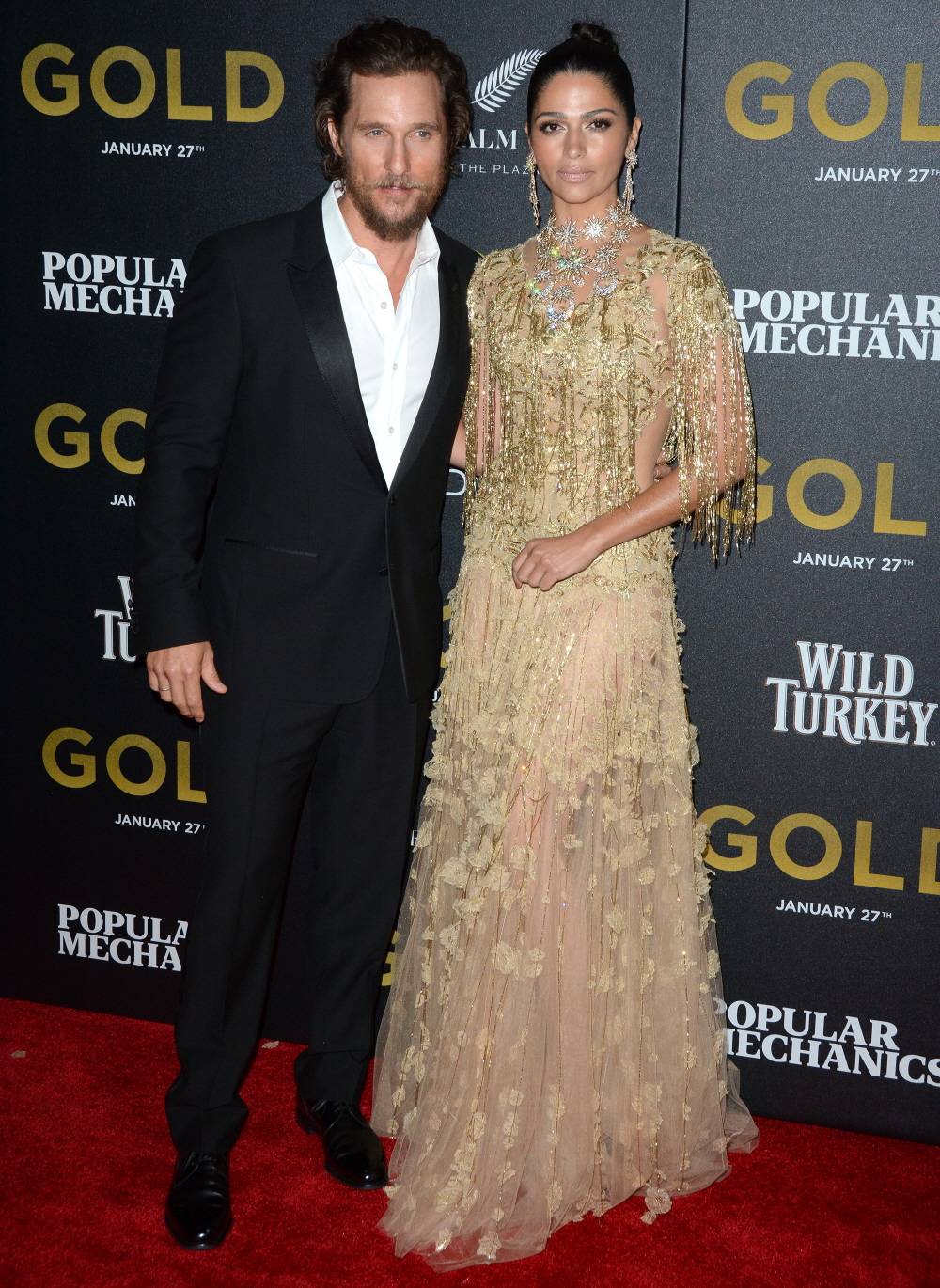 Here are some photos of Matthew McConaughey and Camila Alves at last night's premiere of Matt's new film, Gold. That's the weird-looking true story of the Bre-X mining scandal in the 1990s. I'm also including a photo of MM's costar Edgar Ramirez, who I believe should be a bigger deal. Like, I think Edgar has the potential to be the next Oscar Isaac-level internet-boyfriend. As for Camila… her dress here is Marchesa, because of course it is. I was staring at this thing for minutes, trying to figure out the design or what was really happening here, but then I was like, "Oh, it's Marchesa, there is no rhyme or reason." I suspect she just chose this terrible dress because it was shiny and GOLD, like the movie.
Meanwhile, we're getting another McConaughey promotional tour where he talks about food and his weight constantly. The last time this happened, he dropped so much weight for Dallas Buyers Club and he ended up winning an Oscar. This time he put on weight and he's not getting an Oscar. He told E! News:
"I haven't ever done that. I said, 'McConaughey, you have six months to say yes to whatever you want to eat and whatever you want to drink. Whenever.' That was fun. The only thing that gets tiring is the thought of quitting. It was fortunate that I was like, 'Oh, this is also my job, so let's go—all green lights.' My favorite food is cheeseburgers, so I was eating cheeseburgers all the time. I was making cheeseburgers. I was trying out all these fast food restaurants that I've never had, or I've only had one time. Not that much sweets. Cheeseburgers and beer will do the trick."
He also said that he stopped working out completely and he wouldn't even walk up one flight of stairs because "that would be too much exercise." Apparently, Camila and the kids loved Fat Matthew. They started calling Captain Fun. I've been thinking about "giving up" exercising too, with the incoming Baby Fists administration. I just keep thinking, "what does it even matter anymore? Just stop going to the gym and eat whatever you like." I'm not going to do that, but still… it's an option I never really considered before.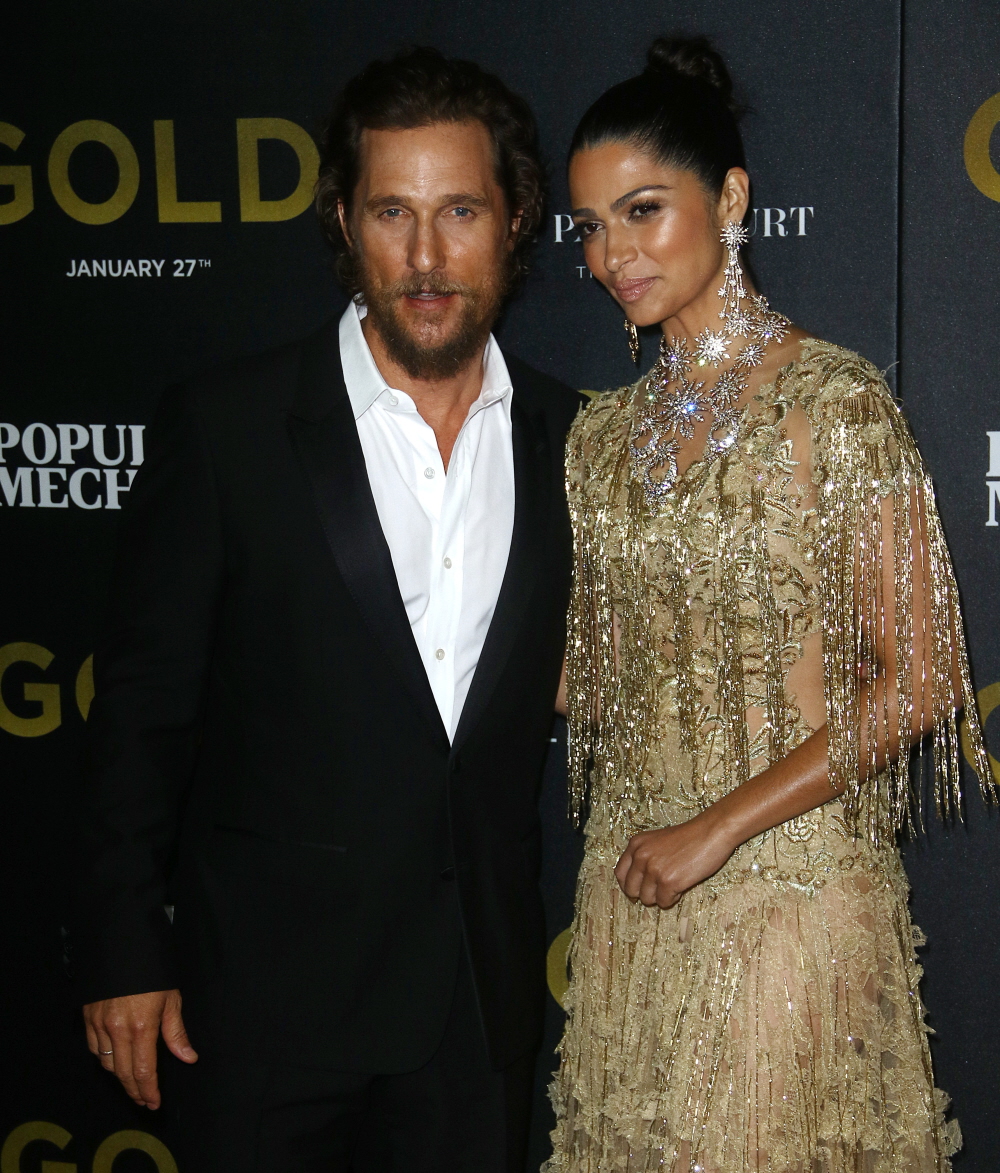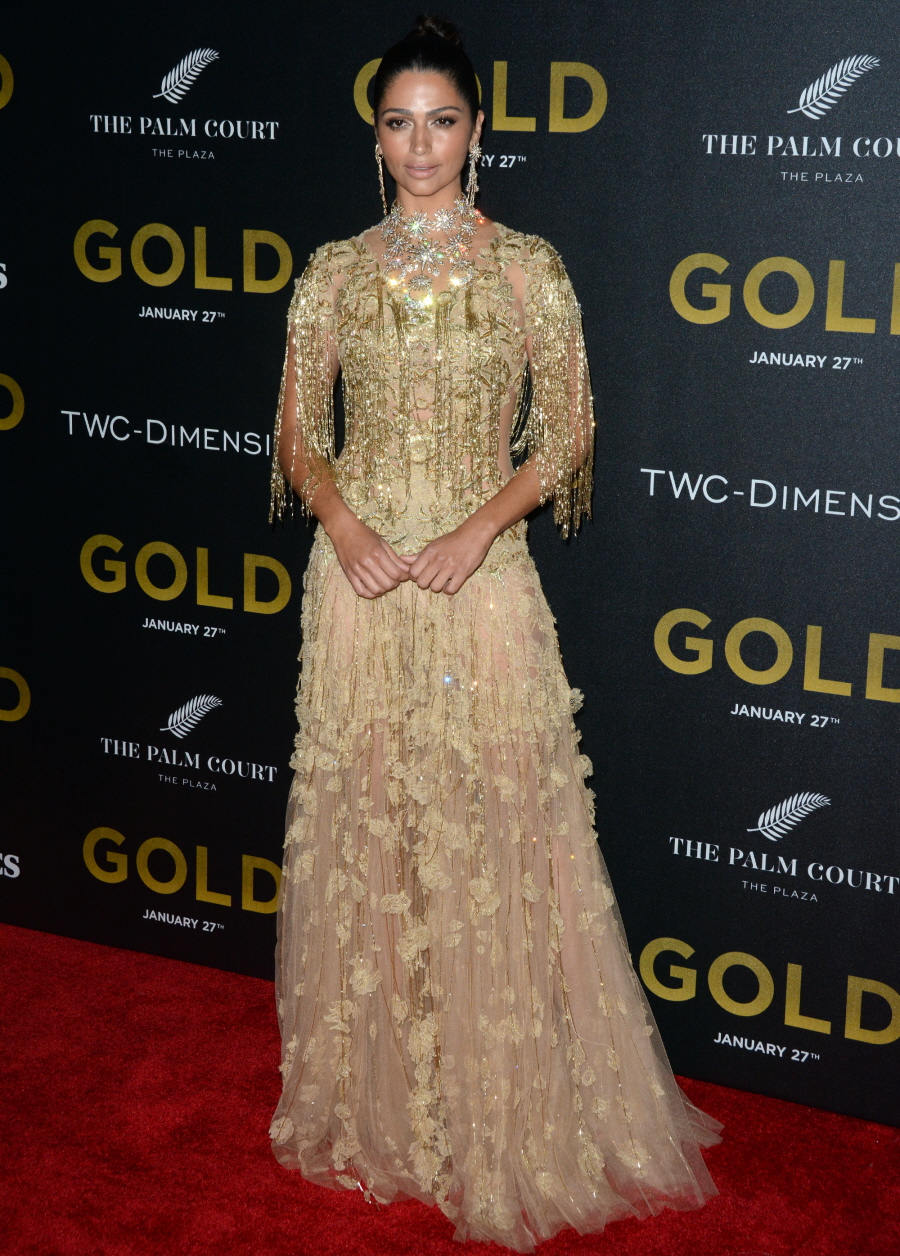 Photos courtesy of Fame/Flynet and WENN.