.@TheRock surprises U.S. veteran with new car in tear-inducing video https://t.co/uNoKIHjH1v

— ET Canada (@ETCanada) January 17, 2017
Who would like some feel-goods going into the *ahem* weekend? Will The Rock suffice? If we know one thing by now it's that Dwayne 'The Rock' Johnson loves to make people happy, especially if he gets to surprise them. This time he worked his new partnership with Ford to give Army veteran and Ford Go Further Award recipient, retired Staff Sargent Marlene Rodriquez, a 2018 Ford Mustang. The car and video were sponsored by Ford but we aren't being paid or encouraged by Ford to cover any of this. We are simply a bunch of saps who find DJ's do-gooding swoon-worthy.
Back to the story: Marlene is a huge DJ fan (join the club) and was brought in by Ford to speak about her service and The Military Warriors Foundation. Whereas Marlene thought that's all she was there to do, DJ was upstairs watching and waiting to give her a car. But this is DJ we're talking about so he upped the ante with a trip to the Baywatch premiere. The whole thing is just a marvelous balm for a dread-inducing week.
*Potential Trigger Warning* because Marlene recounts the injury she sustained that gave her traumatic brain injury and is very upset over the loss of a soldier in that instance. It's not graphic, but it is heart-breaking:
*sigh*
It's possible that Ford arranged the whole thing including the Baywatch premiere surprise but I choose to believe that was all DJ's doing. I imagine Ford said, "hey, want to come give this car away?" and DJ said, "Just a car? I can do better than that!" When I first watched the video, I basked in how touching it was. Then I noticed how incredibly good DJ's arms look in that shirt. Following that, I salivated over the Mustang. After I got past the superficial, I was once again deeply moved by Marlene. I can see why she was awarded this honor. Her conflict over receiving a medal when someone died was gut-wrenching and I completely agree with DJ that the entire video boiled down to the moment she asked, "Why?," once she heard she was to receive the trip and car. She's amazing and deserves amazing things to happen to her.
We are still months away from both the Fast and Furious 8 and Baywatch but there've been recently rumblings about DJ's Shazam! film. He will play the villain Black Adam and yesterday, Aquaman director James Wan "welcomed" DJ to the DCEU family, to which DJ tweeted his excitement about Aquaman. Now the internet is all a-titter that 1) we might get a DJ cameo in Aquaman and 2) Wan might do Shazam!. Wan and DJ previously worked on San Andreas together. Basically, what I am trying to say is that between press for FF8, Baywatch and Jumanji, things starting to move forward on Shazam! and DJ's inability to not do cool things, we can expect many excuses to post things about him. There – one bit of optimism as we enter the Reign of Orange.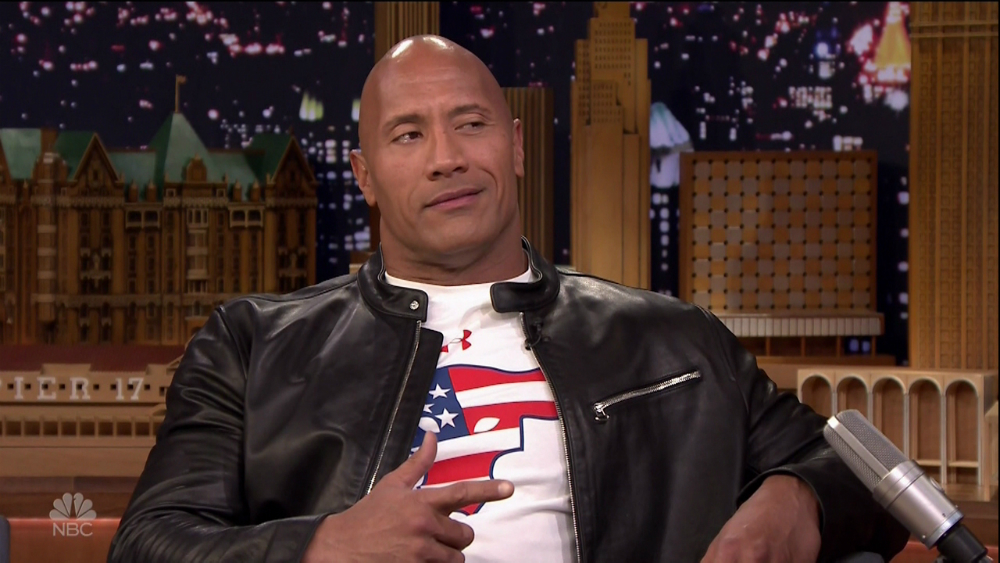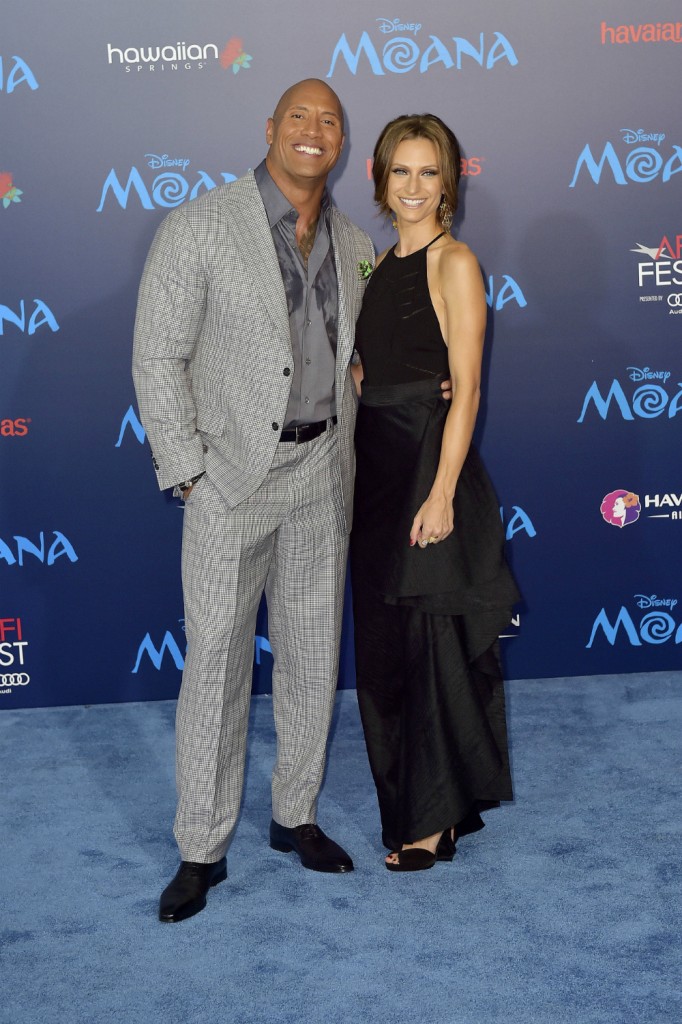 Photo credit: WENN Photos and Twitter