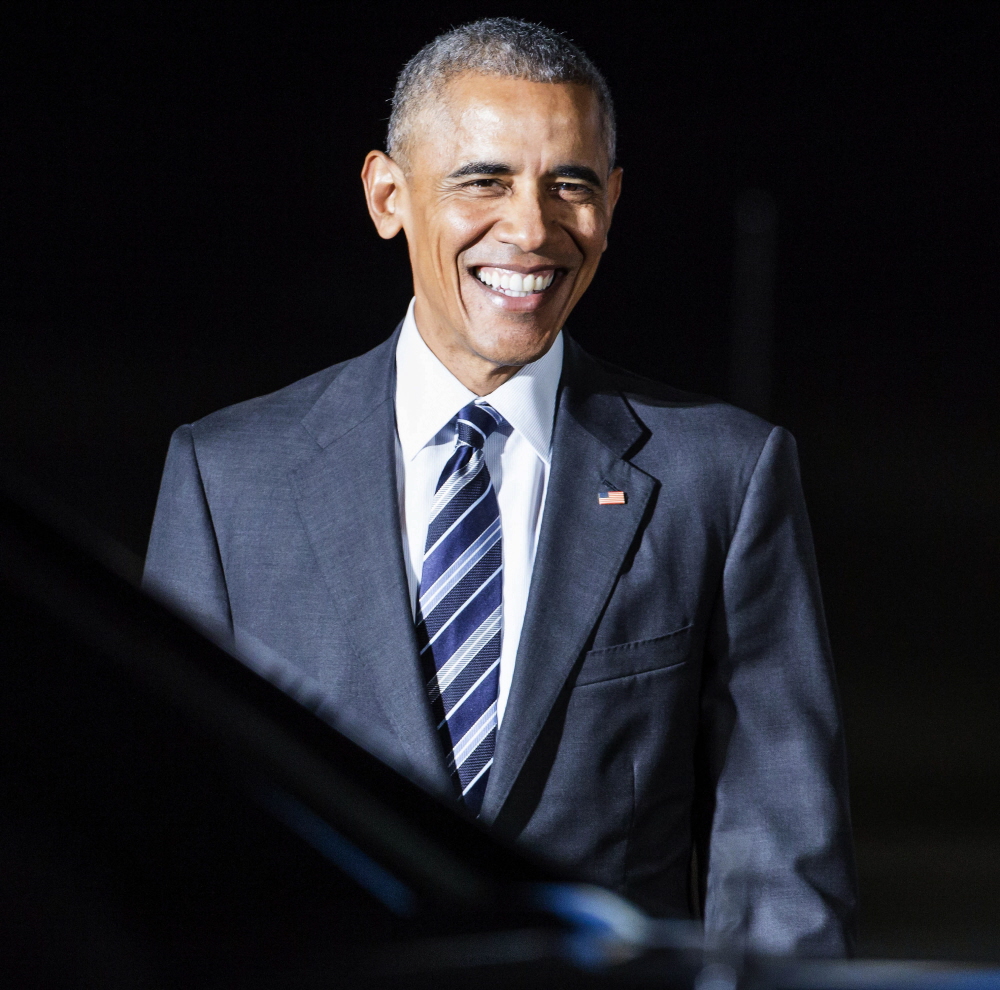 As I keep saying, I've been avoiding the farewell stuff from President Barack Obama. It's just too sad. I said so many times last year that we needed to soak in every last drop of the Obamas' decency, kindness and coolness, but when it came down to the line… saying goodbye to them is going to be traumatic for me, and for many other people. For this brilliant, calm, thoughtful man to have to transfer power to an orange lunatic is just too much. But I fell into the trap. I started watching Obama's last press conference on Wednesday and Jesus Christ, you guys. How are we going to do this? The entire press conference is on YouTube, obviously, but just check out this clip of Obama talking about his daughters and their reaction to Emperor Baby Fists' win.
Pres. Obama on daughters' reaction to election results: "They were disappointed…[but] they do not mope." https://t.co/34KXTEd6OI pic.twitter.com/AZJQVW4tnb

— ABC News (@ABC) January 18, 2017
He says, regarding Sasha and Malia's reaction:
"They were disappointed. They paid attention to what their mom said during the campaign and believed it because it's consistent with what we've tried to teach them in our household, what I've tried to model as a father with their mom and what we've asked them to expect from future boyfriends or spouses."

The president went on to say that, as parents, he and the first lady have also taught their girls resilience and hope — "and that the only thing that is the end of the world is the end of the world."

"They don't mope," he added. "What makes me proudest about them is that they also don't get cynical. They have not assumed that, because their side didn't win or because some of the values they care about don't seem as though they were vindicated, that somehow automatically, America had somehow rejected them or rejected their values."
"The only thing that is the end of the world is the end of the world." Yeah but that's what it feels like. Anyway… Obama really was the Dad-in-Chief. He loved to embarrass his girls with dad jokes and dad jeans and turkey-pardons. But you can tell Sasha and Malia adore their parents too. And now we have Emperor Baby Fists, who talks about how he'd love to date his daughter.
And just to put on a bow on the sadness of Obama leaving office, White House photographer Pete Souza released some of his favorite images from the Obama presidency: Obama and his girls playing in the snow in 2010. I'm including some other Dad-Obama Instagrams too because THIS HURTS ME SO MUCH.
Photos courtesy of WENN, Pete Souza's Instagram.