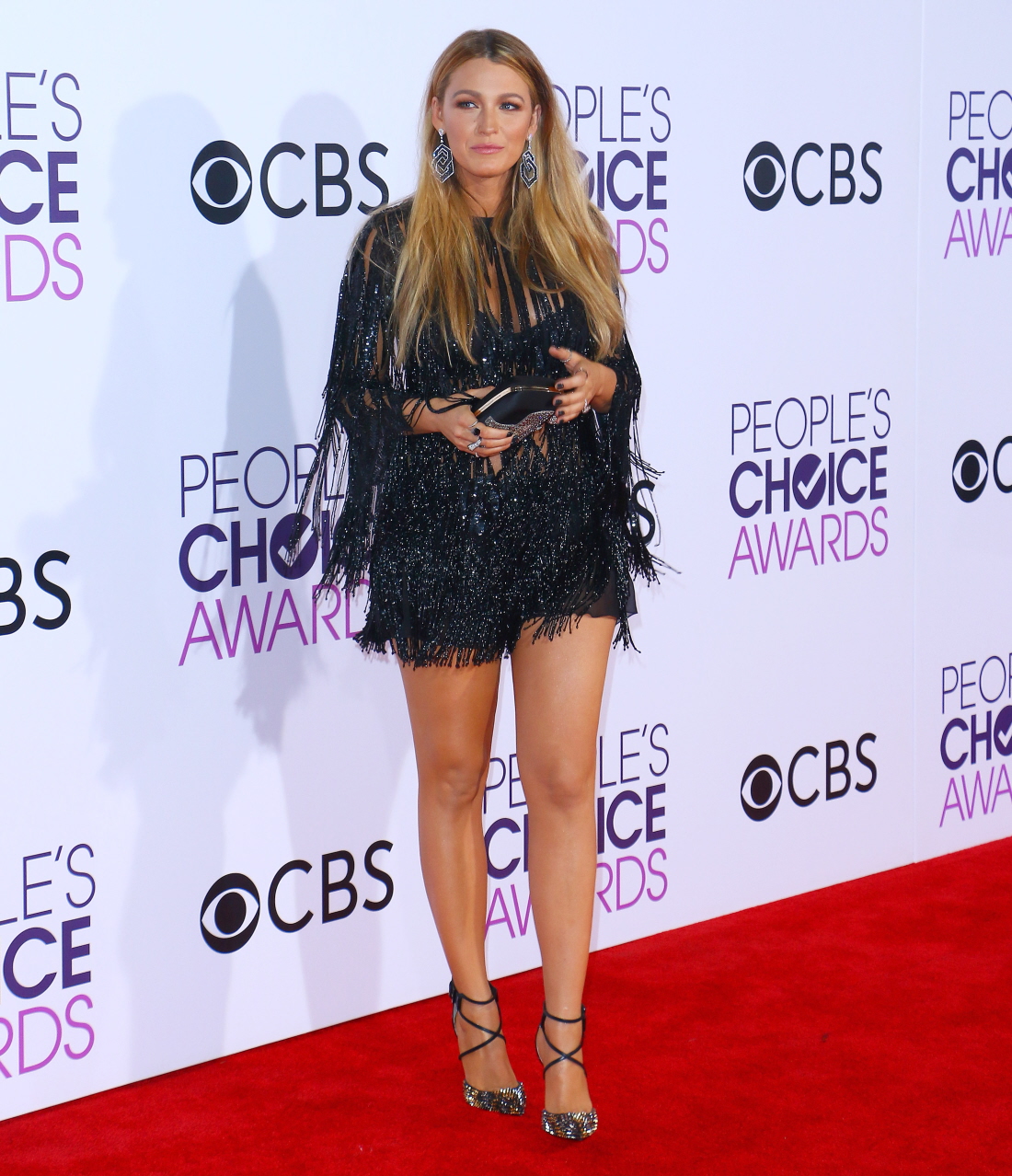 The People's Choice Awards were held last night and this is basically all you need to know about this particular awards show: Blake Lively won Best Dramatic Actress. Ha!!! She beat Amy Adams and Meryl Streep!! Which is just amazing to me. That's what happens when you let the people vote. Anyway, Blake decided to show off her legs last night, which is why she chose this Elie Saab number. In motion, this dress was a tad more scandalous than I was expecting. It really did look like she left her pants at home. Here's Blake's acceptance speech. She talked about Girl Power.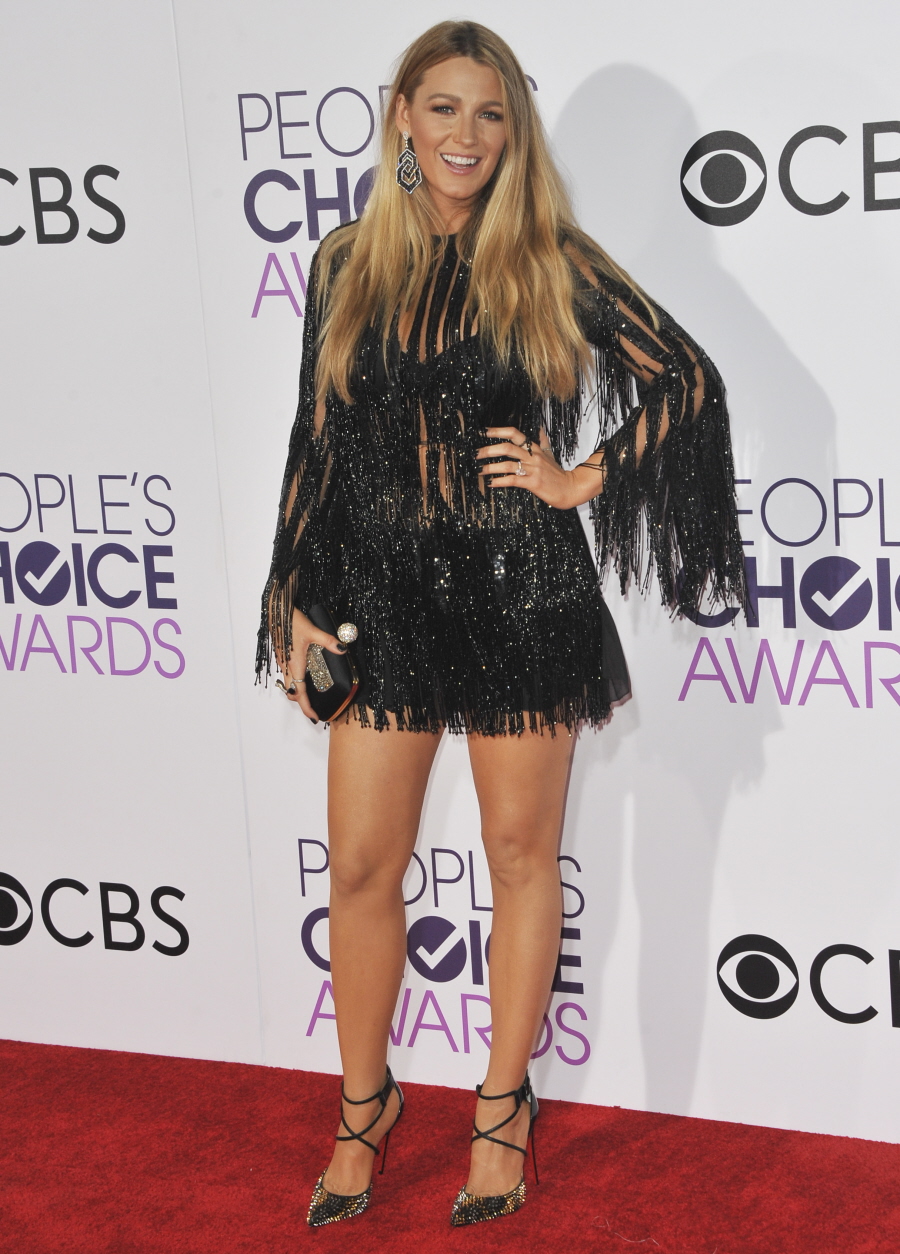 Gwen Stefani came out to support her man, Blake Shelton, who performed at the show and took home some awards for his latest album. He started singing and I… flipped back to the Australian Open. Gwen wore this Reem Acra ensemble which I don't really understand, nor do I like it. Oh well. I will say this: she's looks really happy. I hope she and Blake will make it, I really do.
Sofia Vergara wore Marchesa to pick up her People's Choice Award for Favorite Comedic TV Actress. I sort of don't hate this? It's sort of va-va-voom in a slightly tacky way, which actually suits Sofia. I'm not saying that in a mean way! I just mean that I would never buy Sofia in a Dior gown.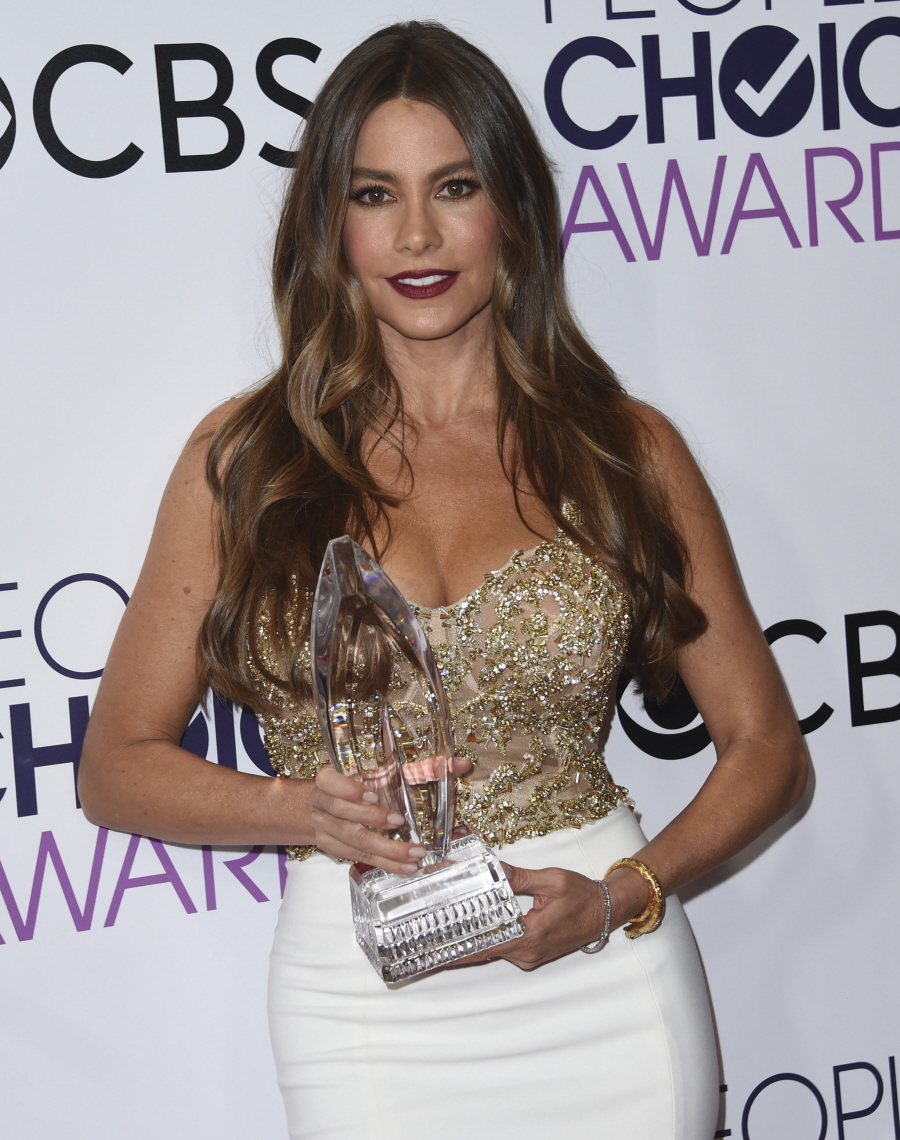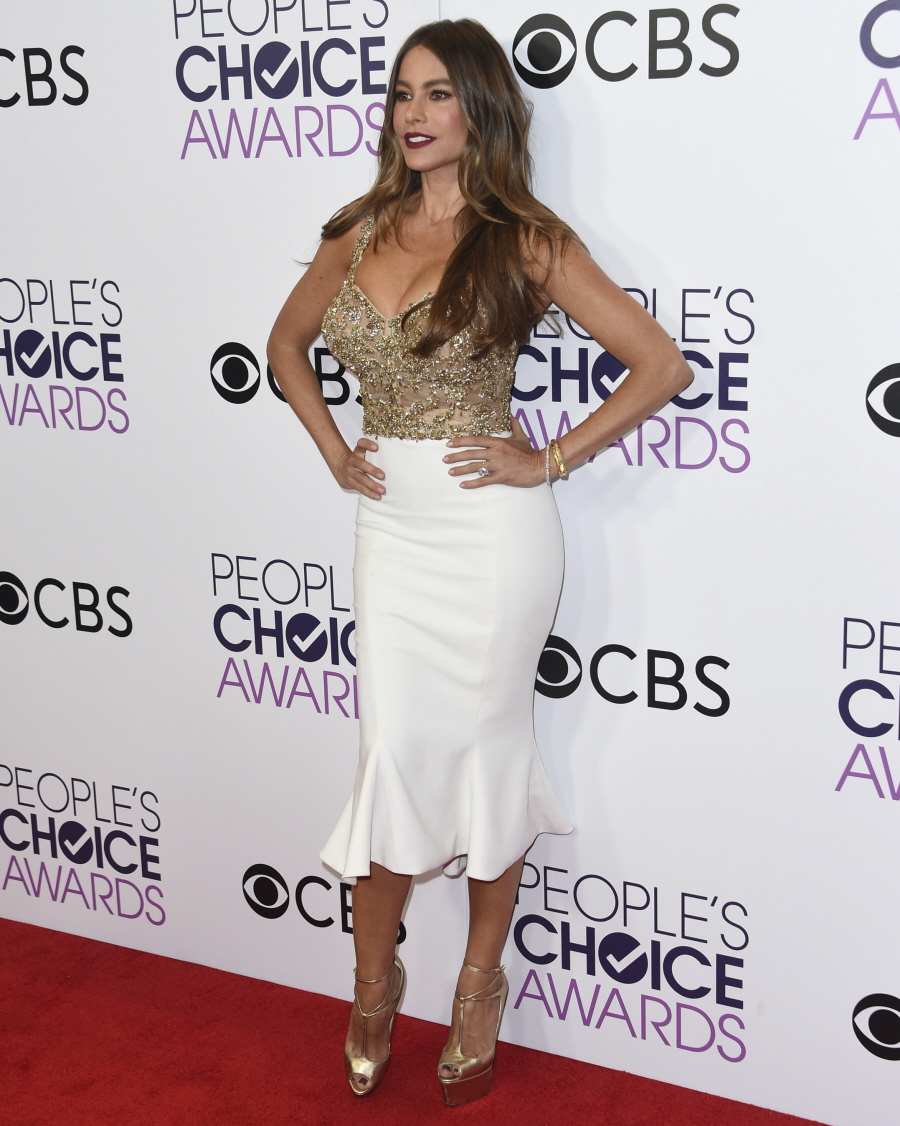 Johnny Depp was high AF at the People's Choice Awards, by the way. He is so messy. And that blonde mustache makes him look like a total skeeve.
Photos courtesy of WENN, Getty and Fame/Flynet.