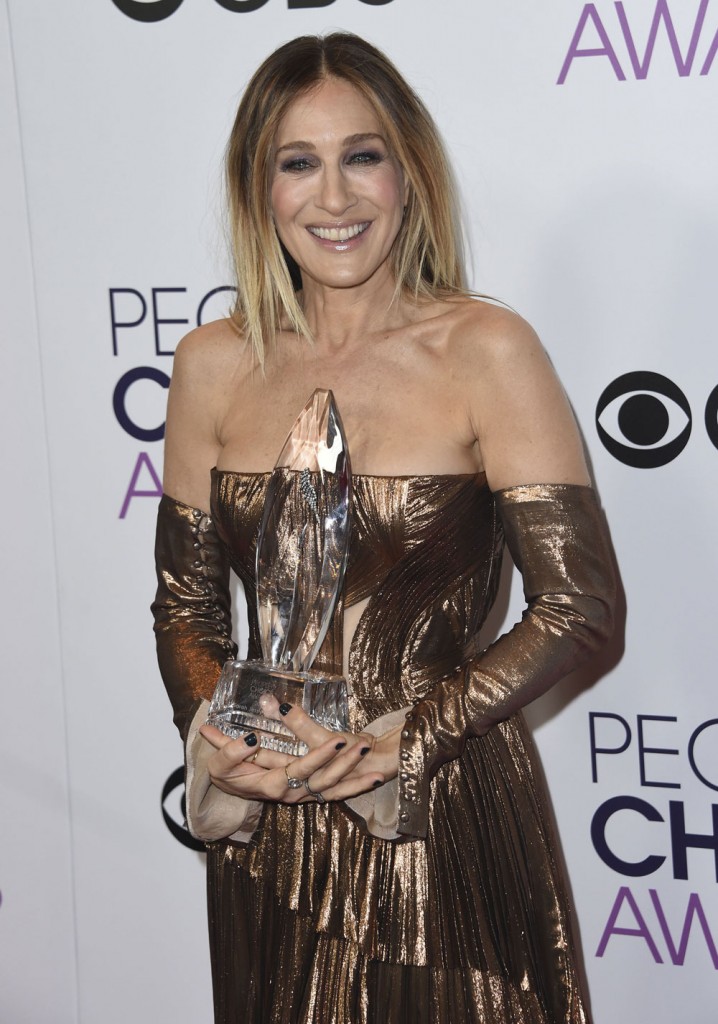 Sarah Jessica Parker is still dressing like Carrie Bradshaw as many of you have pointed out to me. I don't think this is working for her, nor is her very dated makeup. From far away you might assume this bronze J Mendel dress would be ok without the glove things, but look at the bust and the weird diagonal ruffle skirt. At least she didn't look as squinty last night as she did at the Golden Globes I guess. Like most of the people who showed up last night, Parker won an award. She got Favorite Premium Series Actress for The Divorce which – is anyone watching that? I have barely heard anything about that show. Her speech was really bad, like Tom Hiddleston level bad, in that she used a bunch of $10 words to say "thanks to my fans for sticking with me through the years." I'm embedding that below. She speaks like Renee Zellweger writes. Something nice – she looks really happy and relaxed.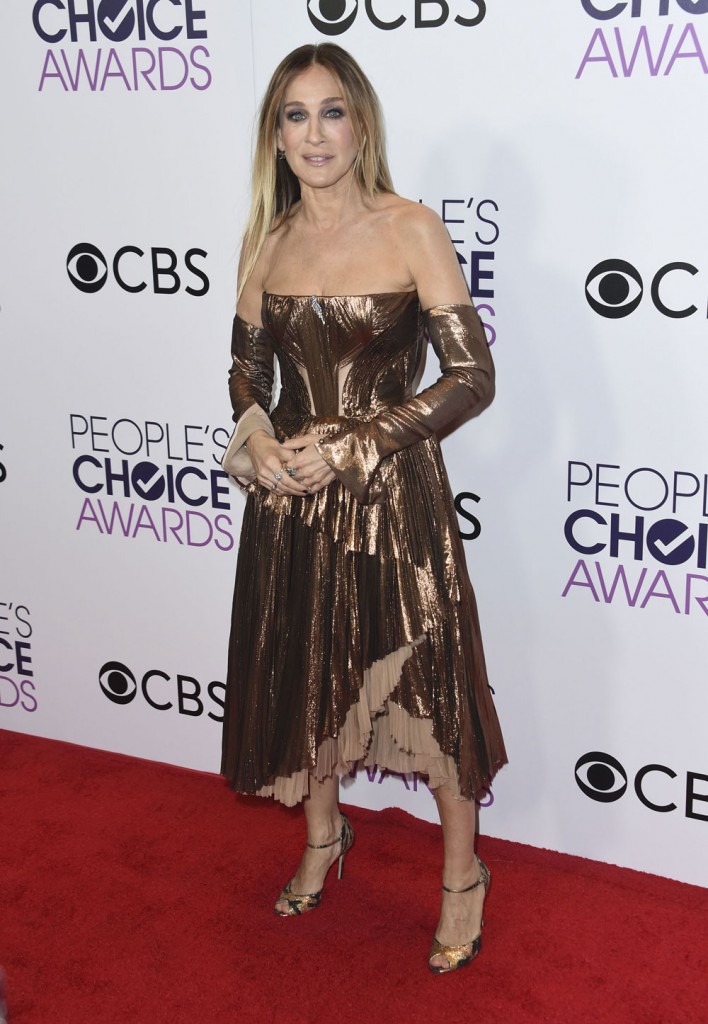 Victoria Justice was in Yousef Al Jasmi and I'm including her because she manages to make the lousiest, tackiest dresses look ok. I don't know how she does it, but SJP needs some of that to rub off on her. Maybe it's Justice's styling. The beadwork on this is impressive, especially considering that someone probably created this by hand and had plenty of time to reflect on how gaudy the gold and silver ball sequins would look together.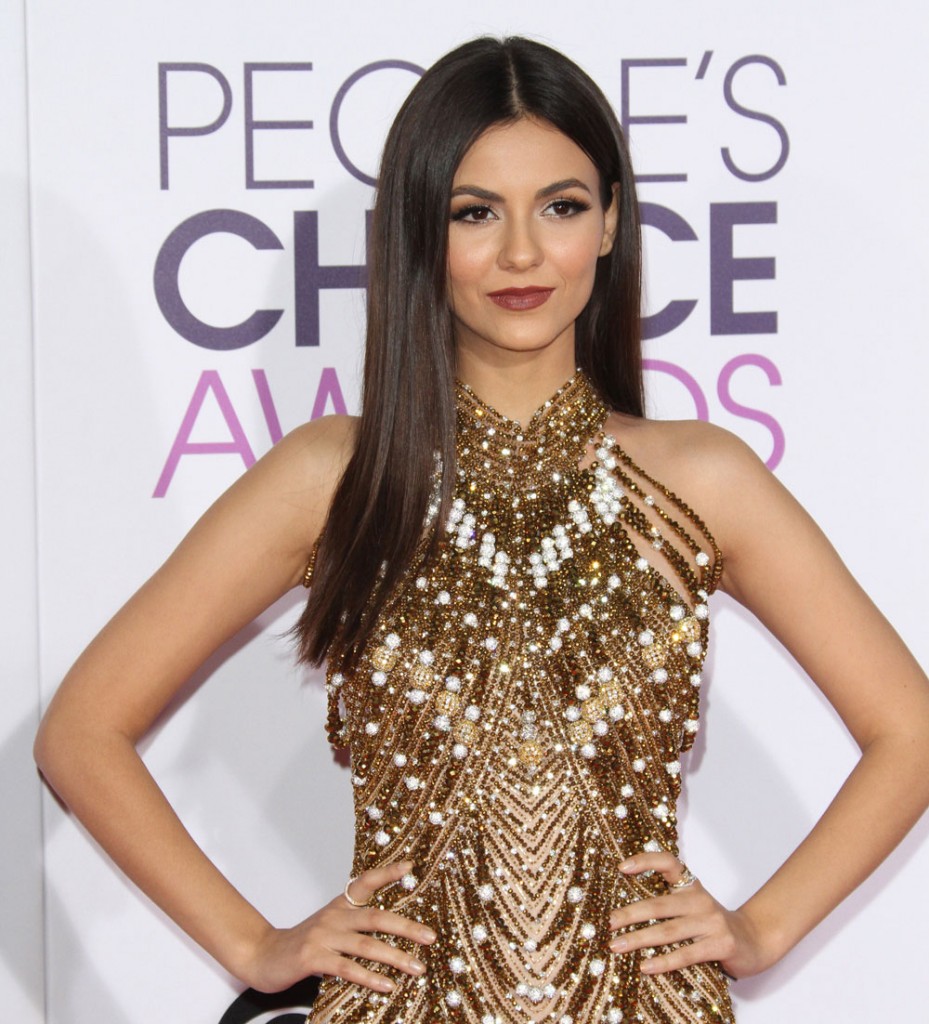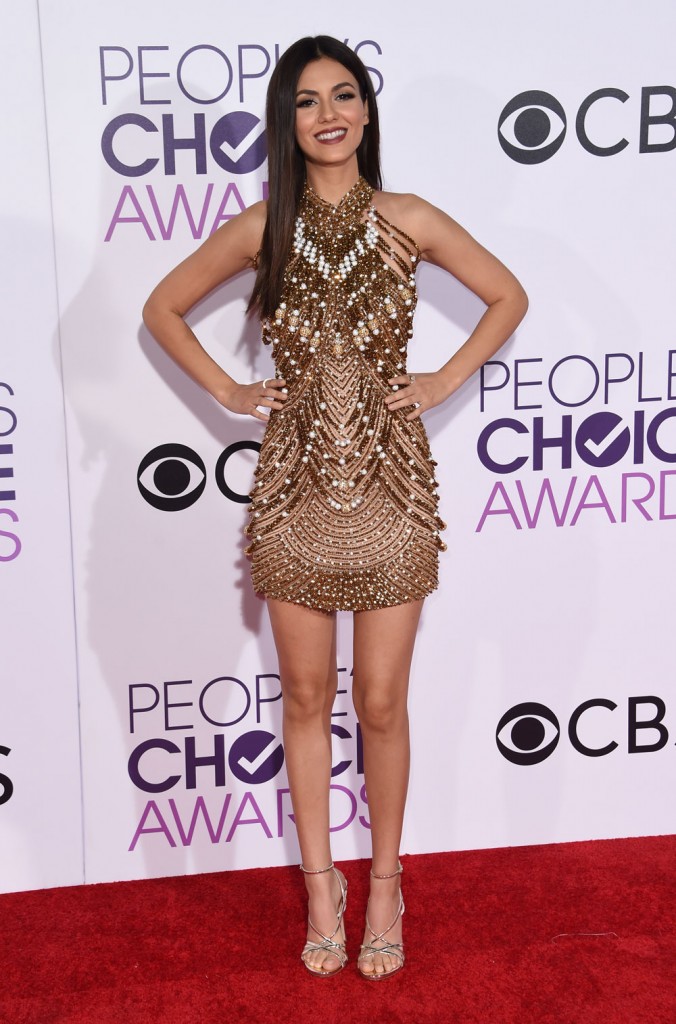 Ali Larter was in Zac Posen and I know some people find his designs boring but I really appreciate his classic gowns. He knows how to edit well and I find this little red batik-print gown so lovely, with thoughtful details like a tiered bell skirt that isn't too big and a split bust that fits perfectly.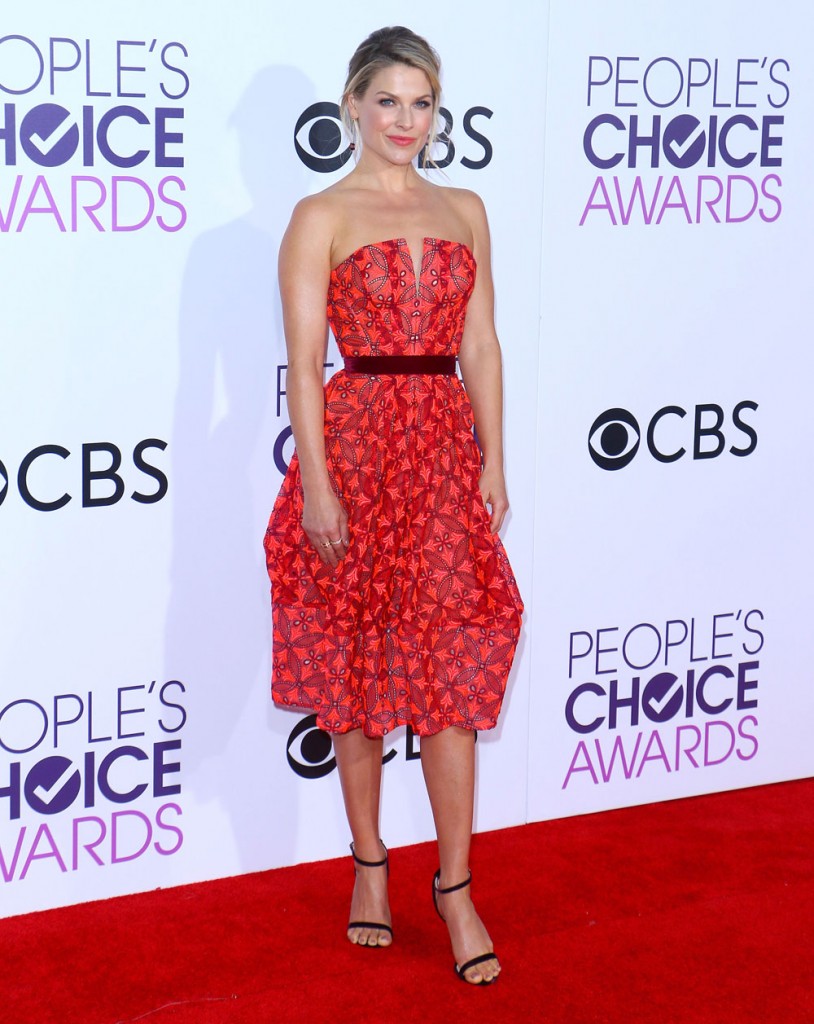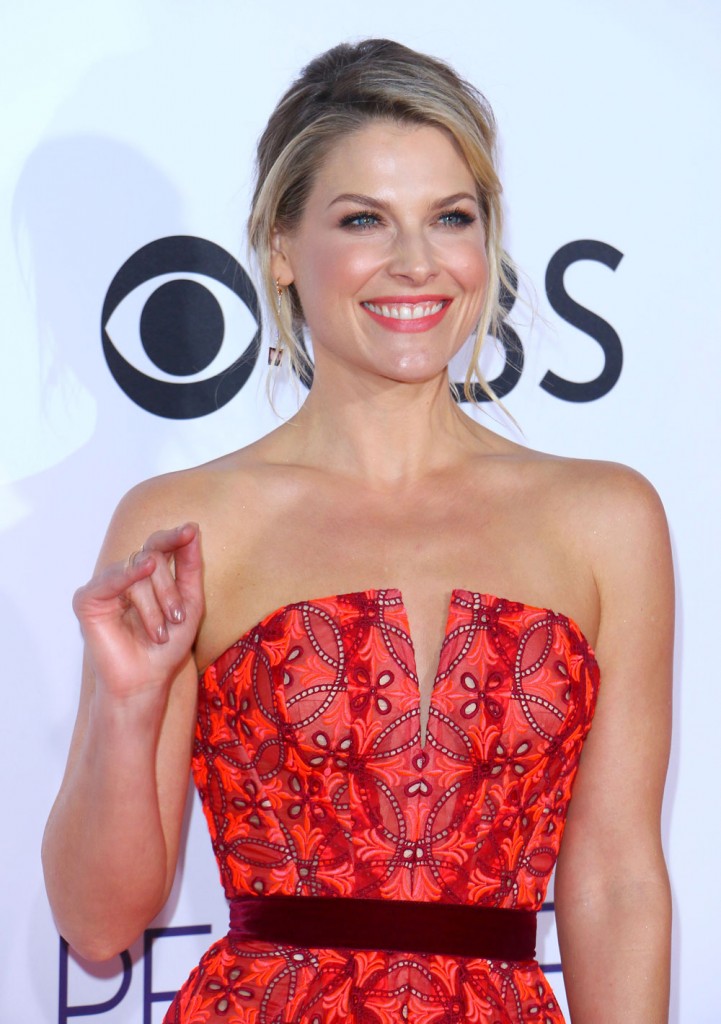 Ruby Rose presented favorite song along with her costar Larter. That went to Justin Timberlake in what should be the only award he'll get for that Trolls earworm. Host Joel McHale introduced Rose and Larter with the quip "Please welcome from Resident Evil, The Final Chapter – yeah right," which just made me laugh out loud. Rose was killing it in a bright orange Veronica Beard pantsuit and goth styling. This was so striking.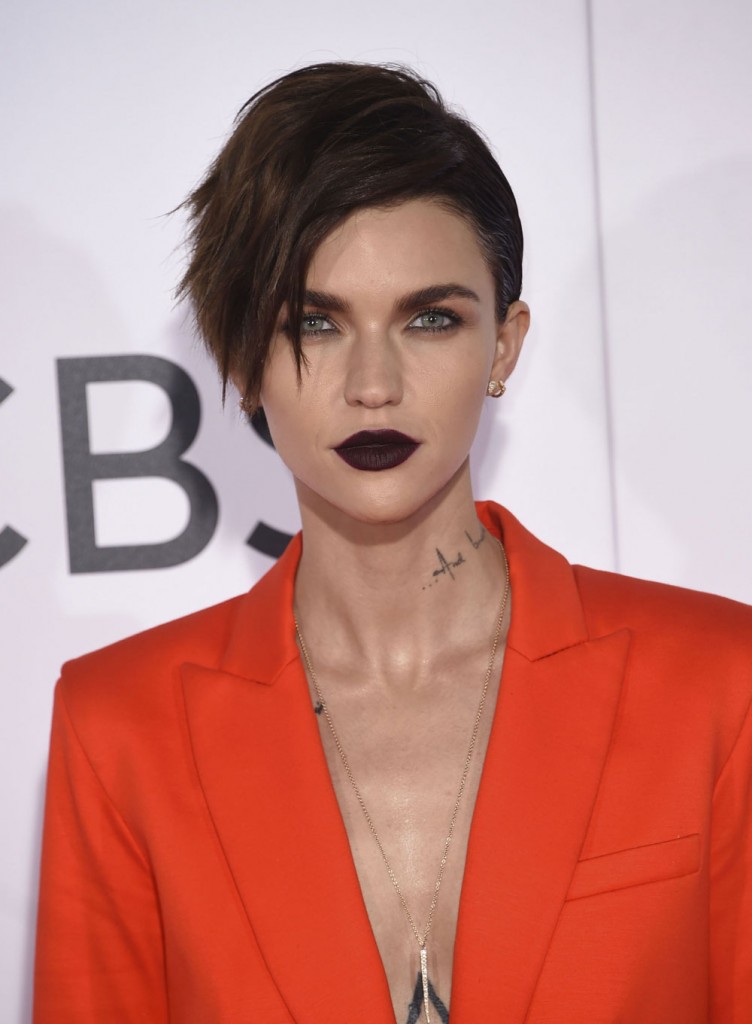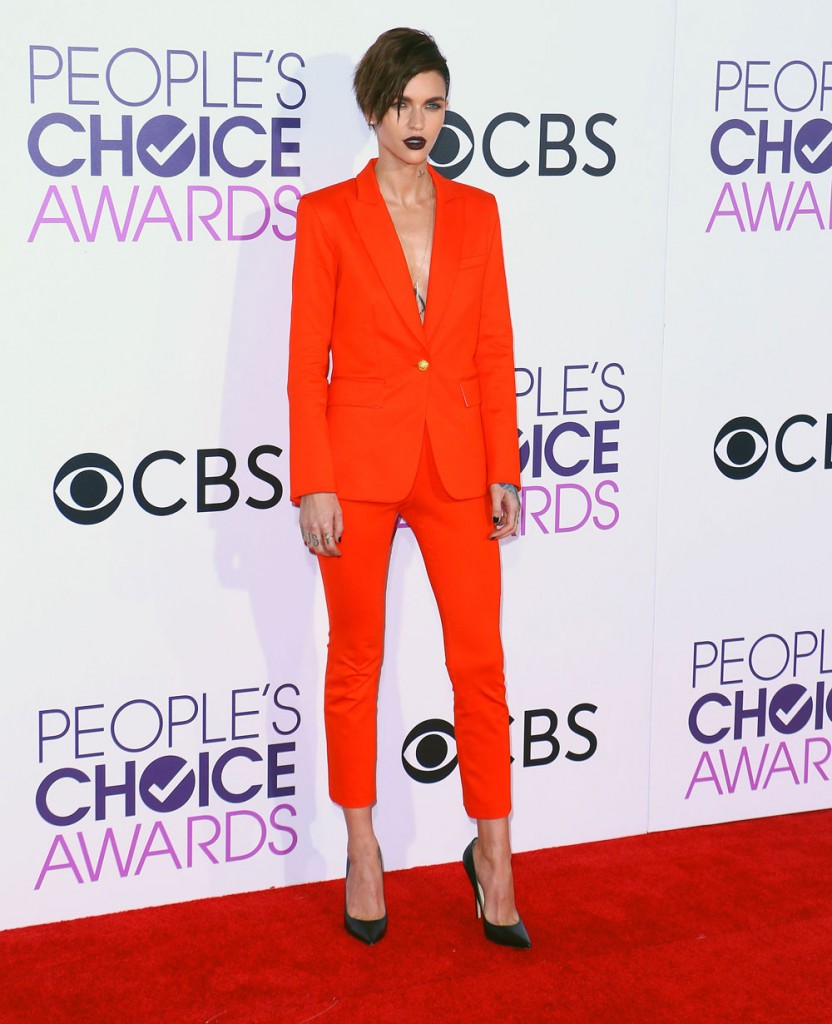 photos credit: FameFlynet and WENN