Here's a wonderful and joyful Instagram from Julie Bowen, who attended the Women's March, like millions of people around the world. Julie attended the march in LA and she even wore the wonderful pink hat. If you go to her IG page, you'll see that the comments on her IGs are a f—king mess. I've never really thought of Julie Bowen as that political, nor did I ever think that she would find herself in some politically-charged controversy, but this is Baby Fists' America after all. It's the moment where relatively benign social media posts from one of the most popular actresses on one of the most popular television shows in the country will somehow draw the ire of the Deplorables.
So what happened exactly? During the actual inauguration, Bowen started posting screencaps of Barron Trump and making some comments about how he seemed pretty much over this whole mess. Keep in mind… she wasn't commenting on paparazzi photos or something like that. The Trump family chose to bring Barron out in public to join in the inauguration. He was seated just behind his father, and the cameras caught him on screen many times. This is just a sample of the kind of benign comments Julie Bowen made:
Like, that's it. She wasn't running around, diagnosing Barron with any kind of condition. She wasn't saying anything bad about the kid other than he looked slightly embarrassed and bored. And for that, the super-sensitive deplorable snowflakes claimed she was "stalking" and "bullying" Barron and that she's a "leftist fool" and a "dumb bitch." Julie reacted by NOT taking the Instagrams down. She also tweeted this response to the criticism:
.@MyraLisa I love that Barron is a kid being a kid. My kids would be a horror show at a public event! Just trying to keep it light.

— Julie Bowen (@itsJulieBowen) January 20, 2017
Yeah. I'm Team Julie Bowen. I believe that no one should attack, bully or trash-talk Barron Trump or any child. But when the child is the part of the First Family – and thus, a public figure – it's okay to simply comment. Like, "Oh, there's Barron Trump." Or "Hey, Barron looks so bored." That's not bullying or stalking.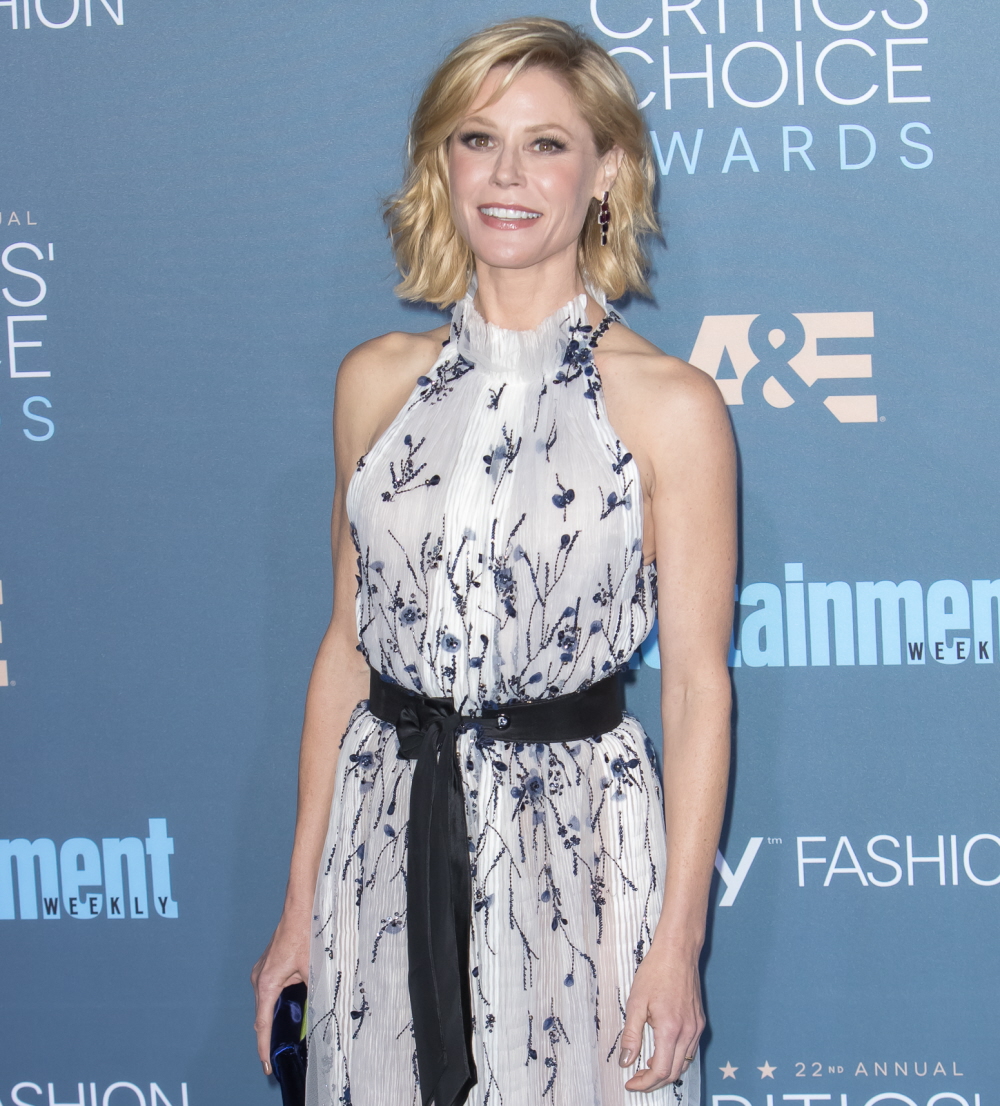 Photos courtesy of WENN, Instagram.