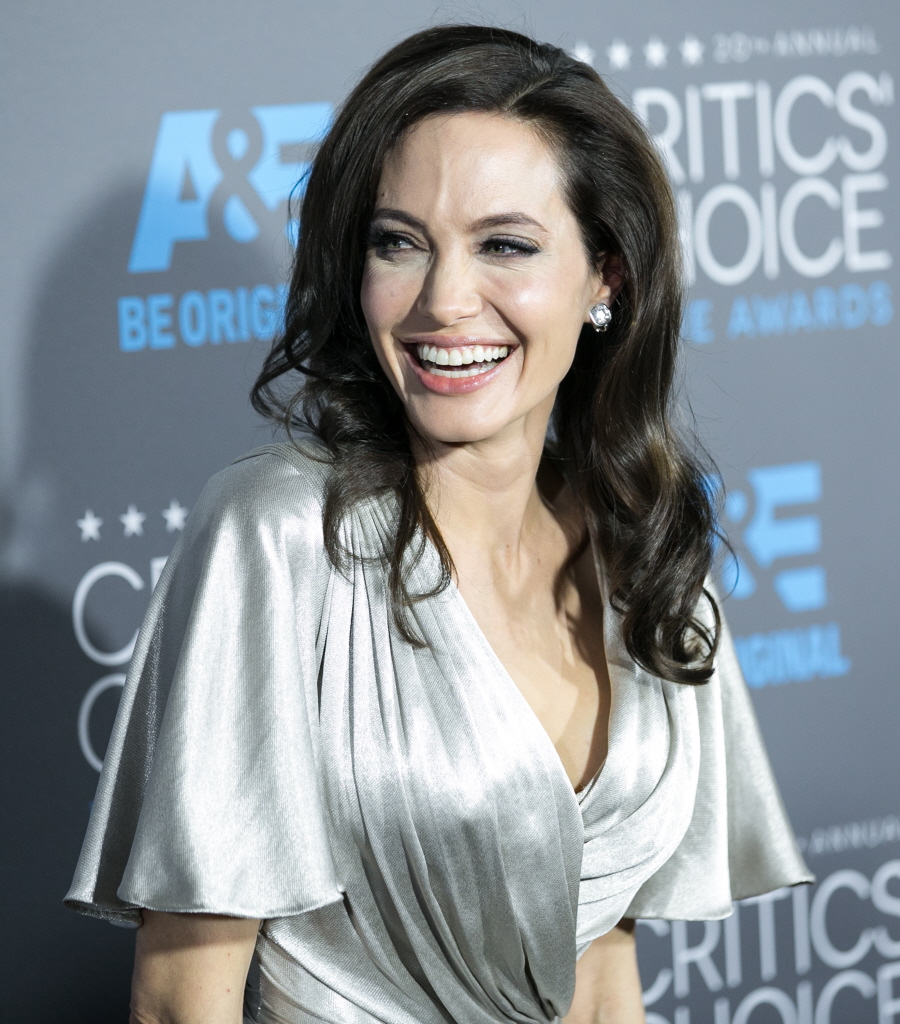 Over the years, Angelina Jolie has taken some modeling gigs. I think she's always donated the money to charity. I remember when she was the face of St. John clothing, and how that contract pretty much built one of her charities from scratch. She also donated the money from her Louis Vuitton contract several years back. And back in 2007, she was the face of beauty company Shiseido, in ads that were only released in Japan. I don't know if she donated that money or what, but I suspect she did. Still, it's been a few years since Angelina got a modeling gig. I imagine she gets offers all the time – say what you will about her acting skillz (I think she's good, but I'm sure that's a controversial opinion) – but she's a great model. And now she'll be the new face of Guerlain Parfumeur's latest perfume.
Angelina Jolie has scored a new gig. The Maleficent star has been named the face of Guerlain Parfumeur's new fragrance for women. The collaboration between Jolie and the beauty brand came together in 2015 in Cambodia while the A-list actress was directing her film First They Killed My Father. Jolie's affiliation of Guerlain has emotional roots, too, as it was one of her late mother's favorite powders.

"We create perfumes for the women we admire," said Jacques Guerlain in a press release. The scent, he said, was meant to express the idea of the "notes of a woman": the choices, emotions and dreams that embody modern femininity. Jolie donated her entire salary from the Guerlain campaign to charity.
I can't wait to see the print ads! I wonder if there will be commercials too. I hope not. While I love Charlize Theron's modeling work, some of her Dior commercials make me cringe so hard, and I don't want to see Jolie do the same kind of cringey stuff. Best to just do print ads. I want to smell the perfume too! I'm a perfume person – CB is not! I love perfume, but something tells me this Guerlain scent is probably not going to be my cup of tea. (Then again, I'm wearing J.Lo Glow right now.)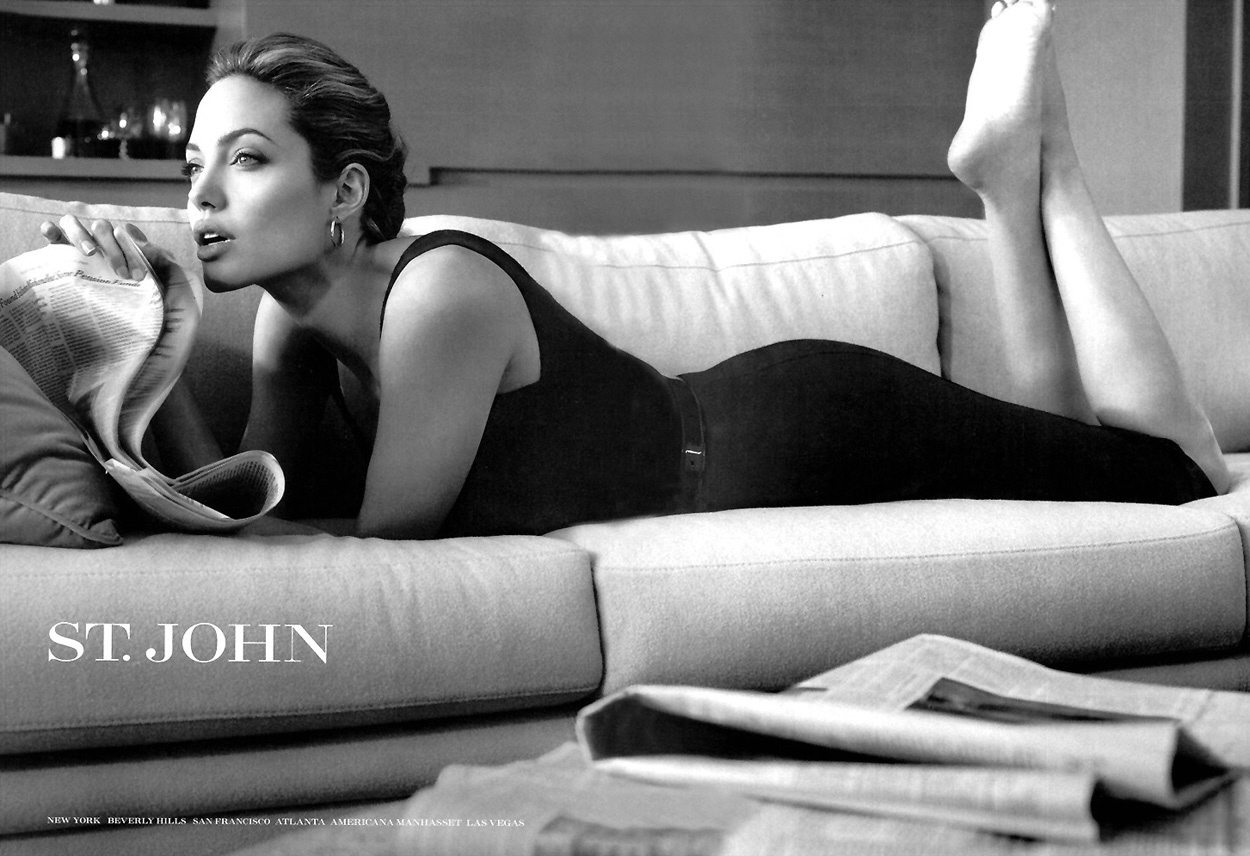 Photos courtesy of St. John ad, WENN.