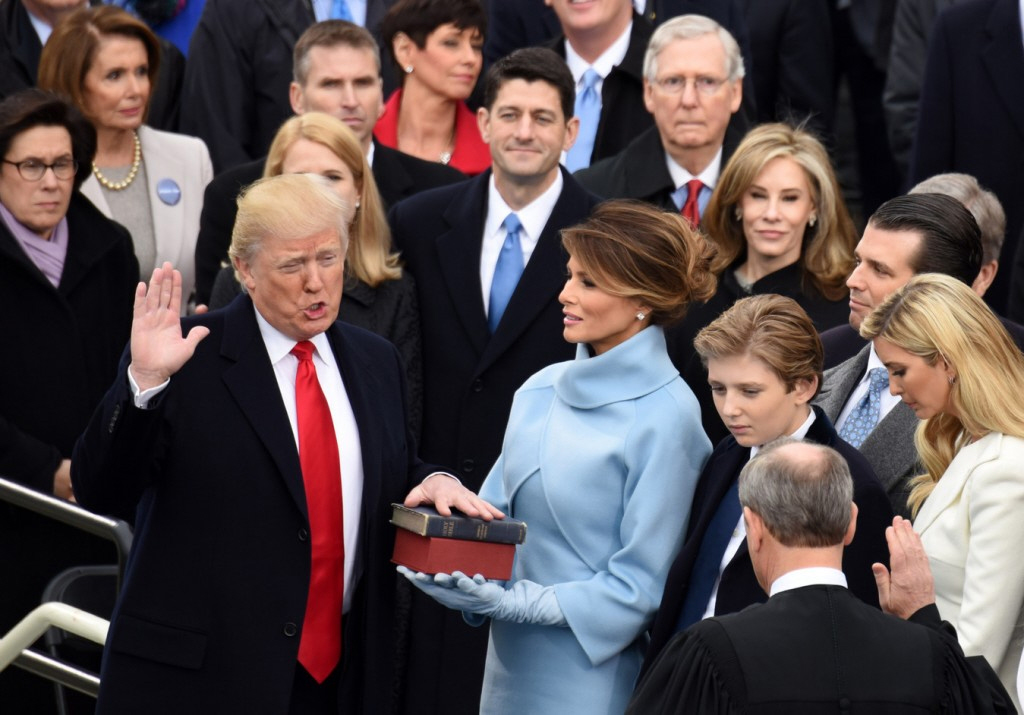 For the past year, it feels like everyone has been trying to figure out whether Melania Trump is actually a sympathetic figure, or if we should judge her solely by the fact that she married Donald Trump. I have sympathy for the fact that she really and truly did not want to be First Lady – she would have been perfectly happy as the trophy wife, a fake-billionaire's third wife. She loves her son, she loves living in New York, she loves clothes and she loves going to parties, I would imagine. She never signed on to anything but that, and she was largely absent for the bulk of Baby Fists' campaign. Still, it's difficult for me to genuinely have sympathy for her – she's not a helpless victim with zero resources at her disposal and if she wanted to, she could do some real, substantive work with the platform of FLOTUS. She won't though. Pretty soon she'll be claiming all of Michelle Obama's work as her own.
Those were my mix of emotions regarding Melania. But damn it, I still felt a stab of sadness when this clip started going viral yesterday. It's a closeup of a moment from the inauguration and OMG, this is just… YIKES.
We need to free @MELANIATRUMP, folks. pic.twitter.com/gbTLDGmShM

— Soviet Sergey (@SovietSergey) January 23, 2017
So, do we really need a Free Melania movement? I say no… with caveats. Melania doesn't need to be freed because it's pretty clear that she and Baby Fists have agreed to live apart for the next six months, meaning she's already pretty free. And who knows where we'll be in six months after all? We could be knee-deep in impeachment hearings. Fingers crossed!
Meanwhile, Melania is hoping she doesn't cause massive traffic jams in New York. TMZ (which has become Baby Fists Central) claims that the Secret Service has worked it out so they'll be "blocking off streets in a rolling pattern" every morning as Melania takes her son to school, so that streets won't be closed for hours at a time. It's still going to be a huge problem though, right?
Photos courtesy of Getty, PCN, Fame/Flynet.