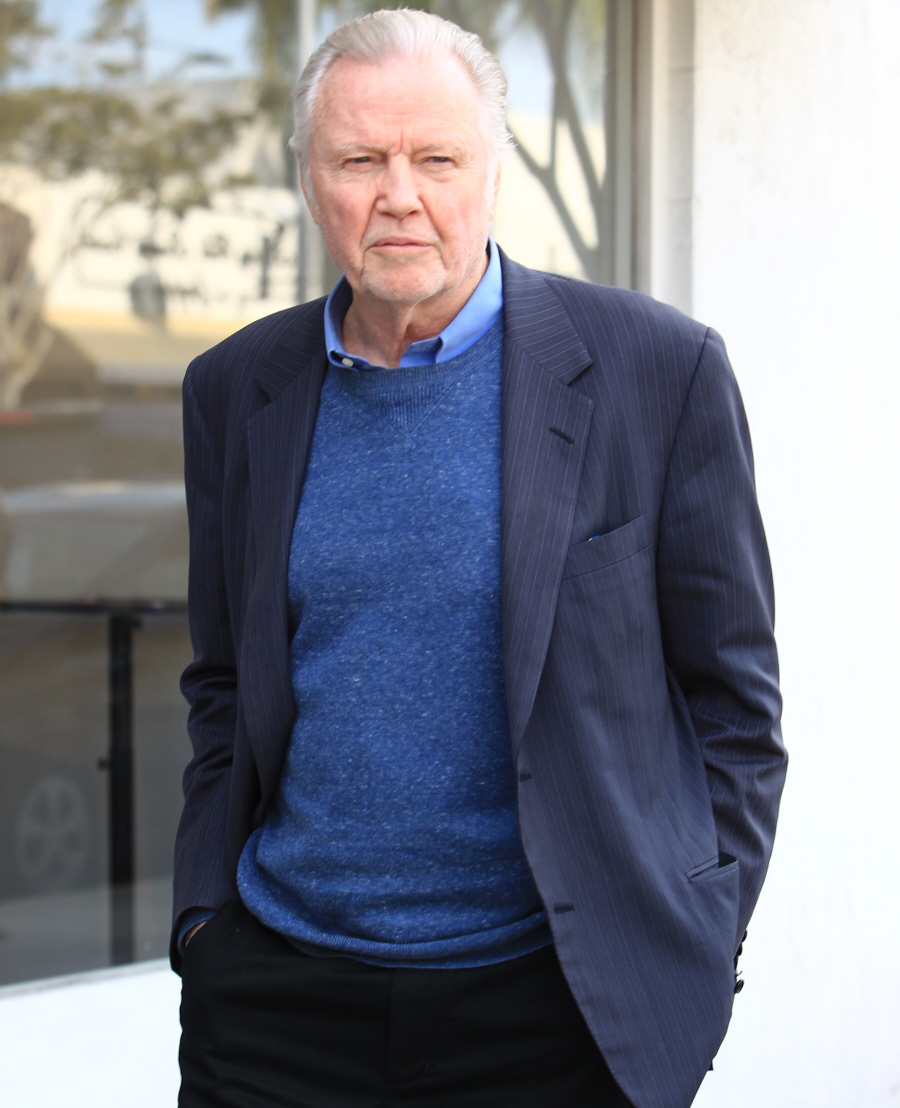 This story is very "Old Man Yells At Clouds." I guess the hook is that Jon Voight is the old man in this situation and the clouds are "women and celebrities." Jon Voight thinks Emperor Baby Fists is the bee's knees. I don't know what happened to Voight, I really don't. Like, didn't he used to be a big Hollywood liberal in the 1970s and '80s? He was tight with Jane Fonda. He was part of a huge movement of independent filmmaking. And then something in his brain snapped at some point and suddenly he became a fire-breathing conservative who talks sh-t about "Hollywood liberals."
Anyway, Voight has been all-in for Baby Fists for months. Voight even got an invite to speak at the Baby Fists' concert, and Voight attended some of the inaugural balls. When Voight returned to LA, he was stopped by TMZ and asked what he thought of the Women's Marches around the world. First he says that the marches were "very destructive," then the TMZ videographer says something about free speech, and then Voight said all of this:
"It is what the First Amendment is about but what was the march about? The march was… against the government and against this President, trying to denigrate his office and his presidency. And that's no good. And when you see these young people like Shia LaBeouf and Miley Cyrus, they have a lot of followers and a lot of young people are looking at them, and what are they teaching? They're teaching treason. They're teaching going against the government, not accepting the will of the people on this presidency. And it's a very sad day really when I see this… this Hollywood group, I don't know, it's a very sad thing for me to witness what they're doing. But they have a lot of influence. A huge amount of influence. So anyway, it's not so good."
[Transcribed from TMZ's video]
Can we start calling Jon Voight a Butthurt Deplorable or a Salty Snowflake? Because my God, this man's brain is broken. Take a gander at some of the birther bulls—t and treasonous claims Jon Voight made about Barack Obama. And now Voight is super-offended that the youngsters were peacefully marching to demand that the government protect their rights.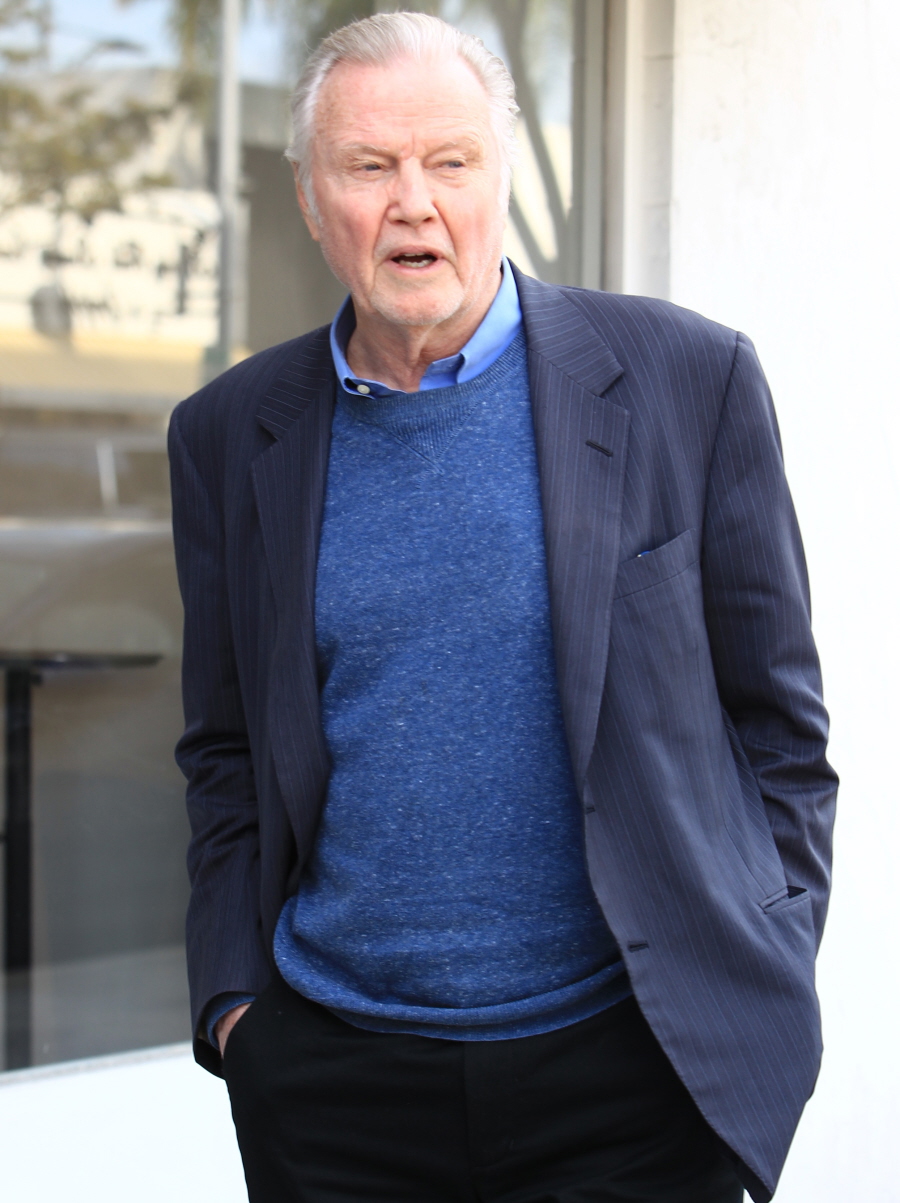 Photos courtesy of Fame/Flynet.