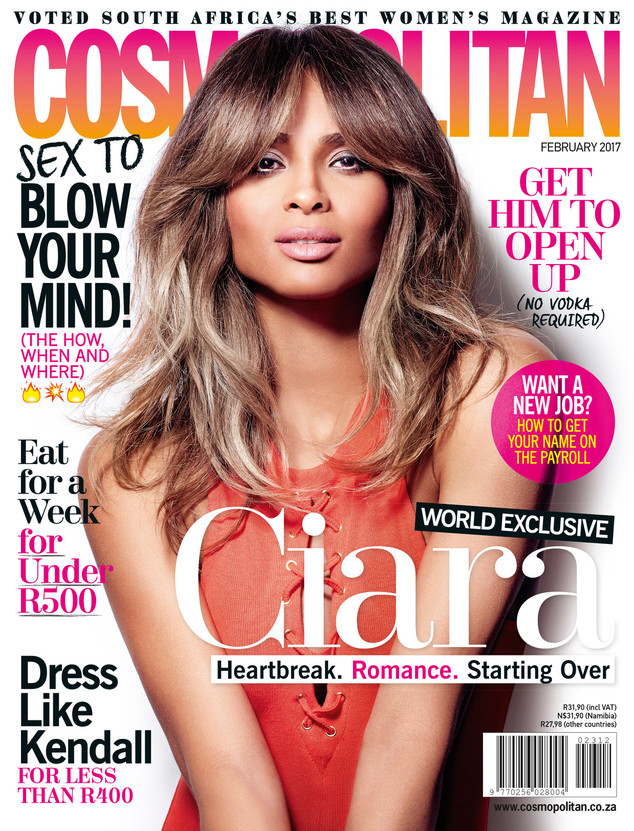 Ciara covers the new issue of Cosmopolitan South Africa. It's a beautiful cover shot, although I'm not crazy about her "Farrah hair" – Ciara has such a beautiful face, why do you need to cover it up with all that hair? Anyway, Ciara married Russell Wilson last July, and three months later she announced her pregnancy. Ciara and Russell reportedly waited to have sex for the first time (the first time with each other) until they were married. Russell made a big deal about how he was a man of faith and he believed in waiting, and Ciara accepted it, perhaps because she had just gotten out of a messy situation with her baby-daddy and ex-fiancé Future. So, obviously, Ciara talks about what she learned from waiting for marriage this time around. Some highlights:
She thinks abstaining from sex was the best choice: "I really believe that when you focus on a friendship, you have the opportunity to build a strong foundation for a relationship—and once you know you're really great friends and you're what we call 'equally yoked,' where you share the same values or the same outlook on life, it kind of sets the tone. Knowing that you'll always have the friendship and that you can always go back to it is very important, and very powerful."

Russell shared his views openly: Ciara explains how the decision came to be, saying she and Russell had a "conversation" about the "intimacy part" of life. "I have to give credit to my husband for sharing those views," she explains. "It's awesome how it all worked out."

How abstinence works: "Here's how it works. We women think with our hearts and with our minds. When we see a guy, we envision what he's like and whether this could be something special. Guys see us from an exterior point of view—that's something I learnt along the way as a woman. It's important to have a friendship. It's important to have standards. You shouldn't feel like you have to give your body away to get someone to like you."
I believe in "you do you." If abstaining worked for Ciara and Russell, God bless and Godspeed to them. But when it becomes something you're advising and recommending to other people, I do have to nitpick a little bit. Friendship is super-important in a relationship and I totally understand why people want that base of friendship before they take the next step. But when you're an adult – when you're in your 20s and 30s – you also know the importance of a physical connection and intimacy. Why would adults in this day and age want to marry someone that they haven't "tested out" in bed? You can be best friends with your boyfriend and if he's a dud in the sack, would you still marry him? Wouldn't that change your relationship and wouldn't you want to know before you married him?
I also hate the whole "you shouldn't feel like you have to give your body away to get someone to like you." That's a good message for young women, for sure, to teach them to respect themselves and their bodies. But I hate the language of "give your body away." Many women like sex just as much as men. Many women don't think of sex as giving themselves away, like they're being used up, like sex is a finite resource. This idea is so outdated, that all men are visual animals who will f—k anyone attractive and that it's the woman's responsibility to "respect herself" and say no.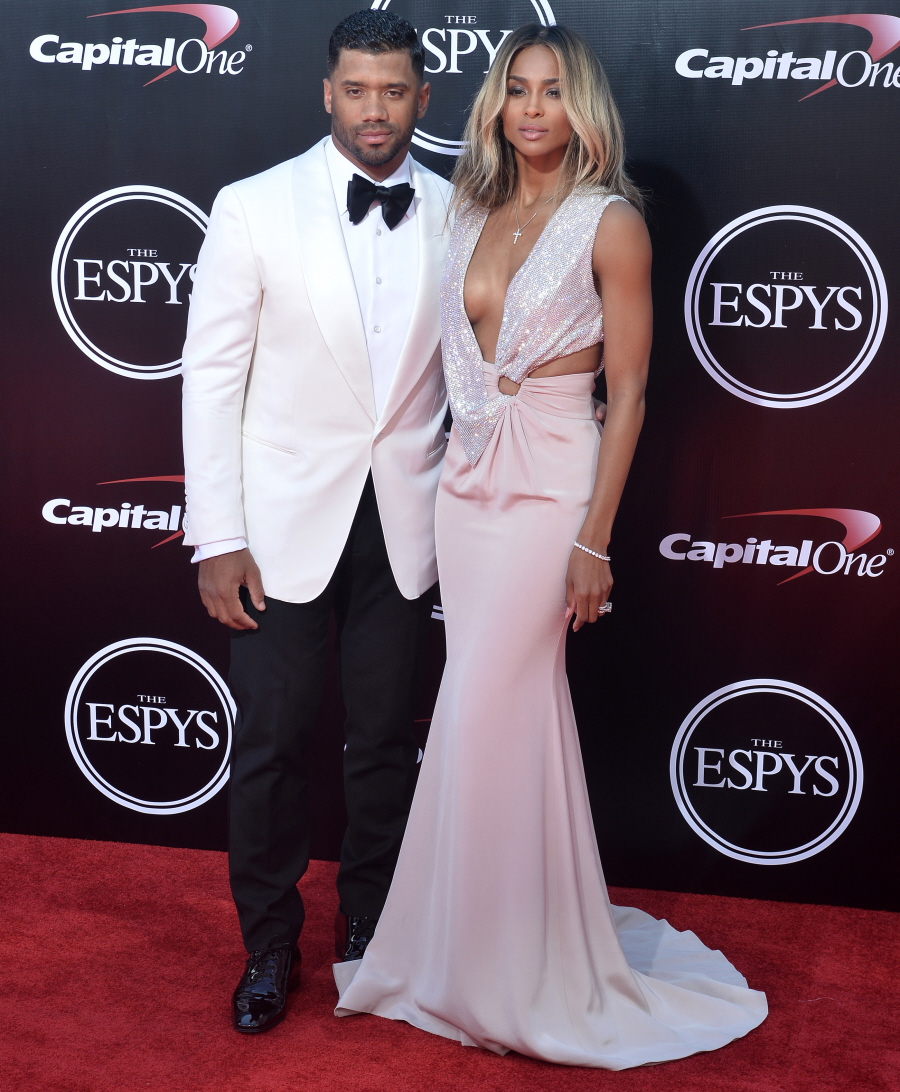 Photos courtesy of WENN, cover courtesy of Cosmo South Africa.