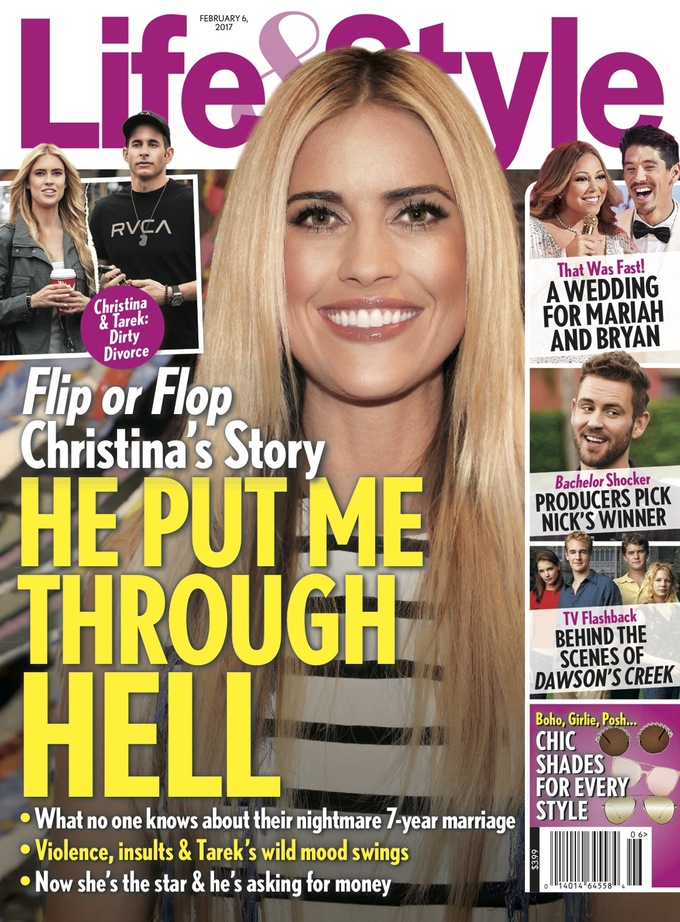 Flip or Flop's Christina and Tarek El Moussa separated last May. At the time, Kaiser was completely unsurprised to hear Tarek had snapped, grabbed some guns and went off into the night. (I've never watched the show and only know about them from what I've read.) After news of the split and fight came out, Christina tried to smooth it all over by saying there was much ado about nothing. There are some possible reasons for trying to dilute what happened: 1) they are doing it for the show they both still host or 2) there's abuse. Unfortunately, in this case, it turns out the answer is both. According to In Touch, Tarek abused Christina on set in between shots. Apparently it was so bad that the crew tried to protect Christina by setting up shots quickly so as to minimize the amount of downtime.
Flip or Flop's Christina El Moussa has been hiding her pain for years dealing with Tarek's erratic, ugly behavior and wild mood swings. 
 
Now, an eyewitness is sharing new details with Life & Style magazine, revealing his most disgusting assault yet: In front of Flip or Flop's crew, he threatened to rape Christina. He intended it as a joke, says the eyewitness, but it left those who heard it appalled. 
 
He told the mother of his two children, "'Shut up, woman, or I'll rape you.' He actually joked about raping Christina on more than one occasion. Tarek thinks it's funny," the eyewitness shares.  No one else thought it was, and the crew did their best to shield her from him. 
 
In fact, Life & Style has learned that there was a discussion in spring 2016, in which "the crew was asked to be efficient with takes so that there was no downtime for Tarek and Christina on set," recalls the source. "When there's downtime, bad things happen."
 
Christina eventually learned to seek refuge from Tarek in her car during filming breaks. But Tarek was hard to ignore. "One time, he went up to the car and pounded on the window," the source who witnessed it all tells Life & Style. "Christina locked the doors."
 
Tarek's low points were "a huge factor in their marriage falling apart," says a HGTV insider. "Christina hit a breaking point and couldn't stand to be around him anymore. She fell out of love."
 
As In Touch magazine first revealed last week, Tarek constantly tormented and mortified Christina on the Flip or Flop set, calling her a "whore" and grabbing her chest and butt in front of the crew.
Us Weekly reported that when Tarek is not physically assaulting his estranged wife or making hateful threats and calling her names, he is bragging loudly about banging 20-something women like their children's nanny, whom he then dumped for the nanny's friend. Tarek also seems to be blowing through their savings on his new girlfriends. Apparently, his on-screen budget-conscious persona is just a facade because off-screen he's buying his girlfriends Jeeps and renting private jets to take them away for the weekend.
The part that is just tearing me in half, I mean in addition to all the horror I just wrote, is that Christina is being forced to cooperate – by the network. In Touch claims they have told the couple if they don't play nice on the show, they'll sue for breach of contract. So Christina is forced to endure her ex's taunts, haranguing and assault, knowing she has no protection from her bosses and if she doesn't smile pretty for the camera, she'll lose her livelihood. If this is true, they don't make strong enough exclamations for me to properly express my views on this situation. (E! News claims to have a source that says it isn't true.) Rumor has it that Christina is hoping for her own show. I hope she gets it (on another network) and that she and her children find a new healthy environment in which to live. And that Tarek just goes away.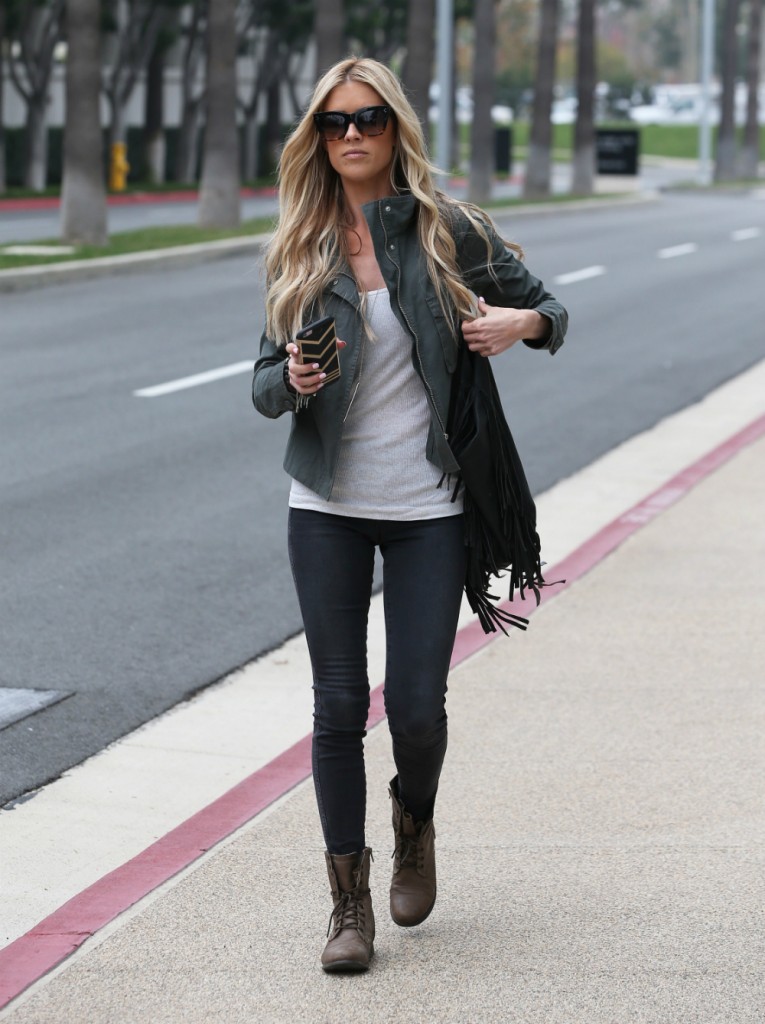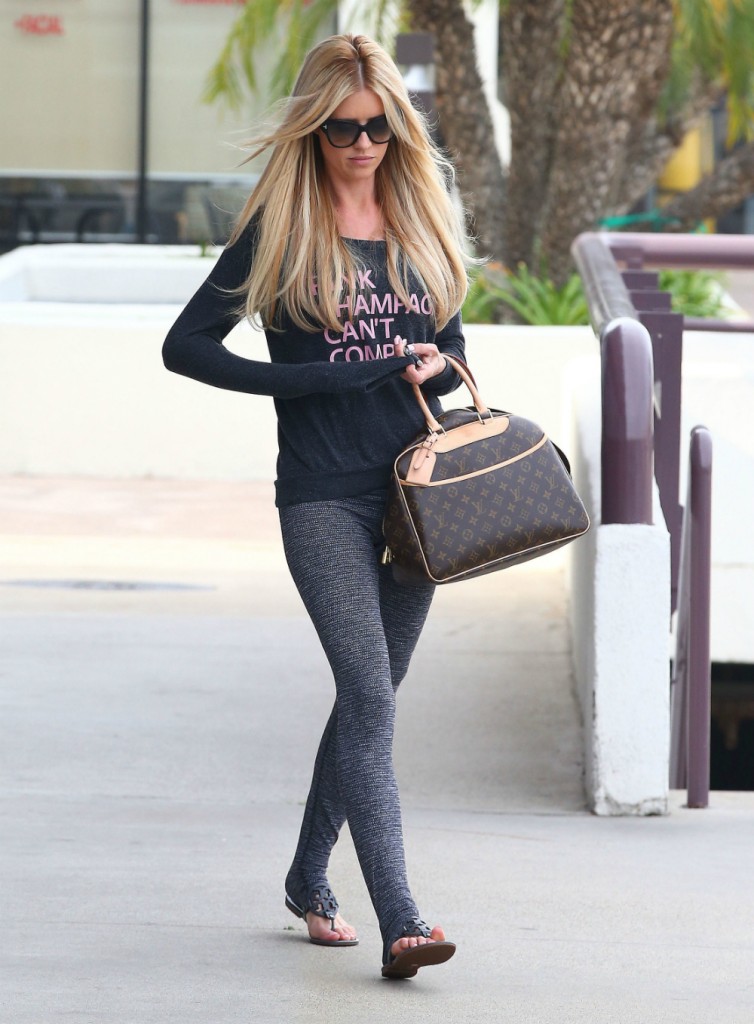 Photo credit: In Touch, Fame/Flynet Photos and Getty Images