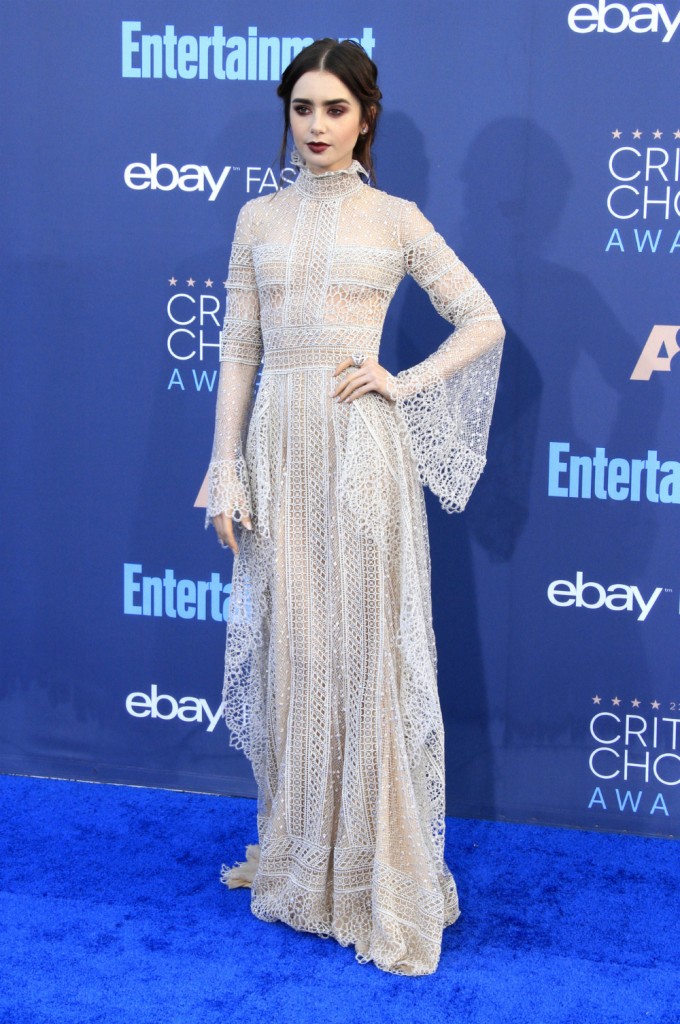 Lily Collins has been in Sundance promoting her new film, a dark comedy about anorexia called To The Bone. As CB reported, Lily surprised many people during a press conference by admitting that she struggled with eating disorders as a teen. However, she was poised to talk about it because she had addressed this in a chapter in her autobiography, Unfiltered, No Shame, No Regrets, Just Me, right before she received the script for To The Bone. The film's director, Marti Noxon, said her hope for the film was to start a discussion. It sounds like that is Lily's desire too, which is good because it's a discussion many people need to hear and have. The reason, as Lily points out, is because although the thoughts never really left her, they don't define her.
"It's a topic that is taboo, I think, with young girls, and it's really important to tell a story with this subject matter in the way that we tell it," Collins recently told ET at an EE British Academy Film Awards nominations party in January.  

For Collins, who recently opened up about her own battle with eating disorders as a teenager, To the Bone has been a cathartic experience. "It was terrifying as well. You're facing something head on that you've come out of and now you're willingly putting yourself back into," she reveals at Sundance.

In fact, Collins, 27, had just finished writing a book detailing her teenage struggles when she got the script for Noxon's film. "It was like the universe putting these things in my sphere to help me face, kind of dead on, a fear that I used to have," she said in a

Given Collins' own history with eating disorders, the actress surrounded herself with medical experts and a nutritionist to lose the weight for the role, but also to gain it back. "This was not something I'd done when I was younger," she tells ET. "It was a new way of looking at the disease, but coming from someone 10 years on and looking back at it. I got to insert my own experiences, but at the same time, this was for Ellen; this was research for a character that I could relate to but who is very different from me. It was like therapy — I got to surround myself with very strong women and Marti, who went through it as well." 

While her journey for the film was handled in a professional (and healthy) manner, Collins does admit "it never fully goes away."

"It's a part of who you are," she says, adding that while the battle is constant, it's a matter of control and self-preservation. "You don't have to participate in those thoughts. It doesn't define who I am as a person, but it's something I think we should all talk about."
This is going to sound incredibly shallow but I first got turned on to this movie because Keanu Reeves is in it. However, the fact that it's a dark comedy and deals with eating disorders intrigues me. Netflix has purchased the film and will release it later this year. Like CB, I was unable to find a trailer for it yet but I do think I will check it out when it streams. If I like the approach, I will have both my kids watch it. Eating disorders are scary and confusing. Since you can never give up food, they are a particularly tricky addiction. I remember the shocking death of Karen Carpenter in 1983 and the hushed tones about what actually killed her (Anorexia Nervosa). After that, we had a one-day 'these are the different eating disorders' lesson in health class and that was it. My mom finally found a documentary for us to watch because none of us had ever heard anything like it before.
Given the subject and Lily's admission, much attention has been paid to her skinny frame in the film. Lily et al assured everyone that it was done healthy and with constant medical supervision. Was it necessary, though? I get it's a small film and didn't have the budget for massive CGI but surely there are some tricks in today's industry that would allow the filmmakers to make Lily look thinner than she is. Fortunately, Lily sounds like she is in a healthy place and that losing a lot of weight did not prey on her. It's possible that maybe she needed to do this for herself as much as anyone else.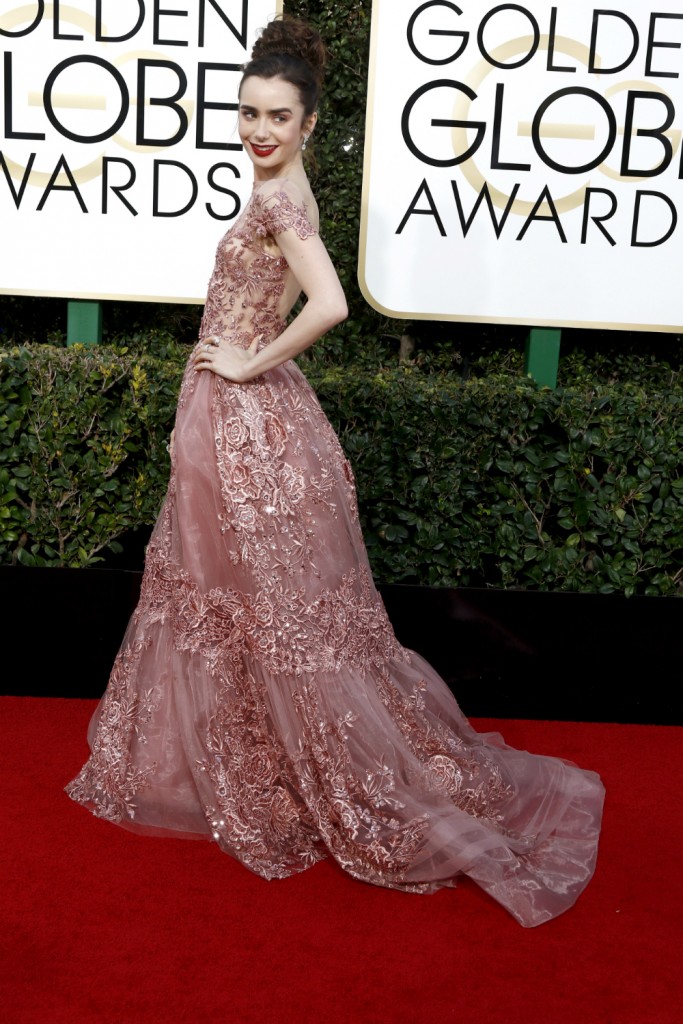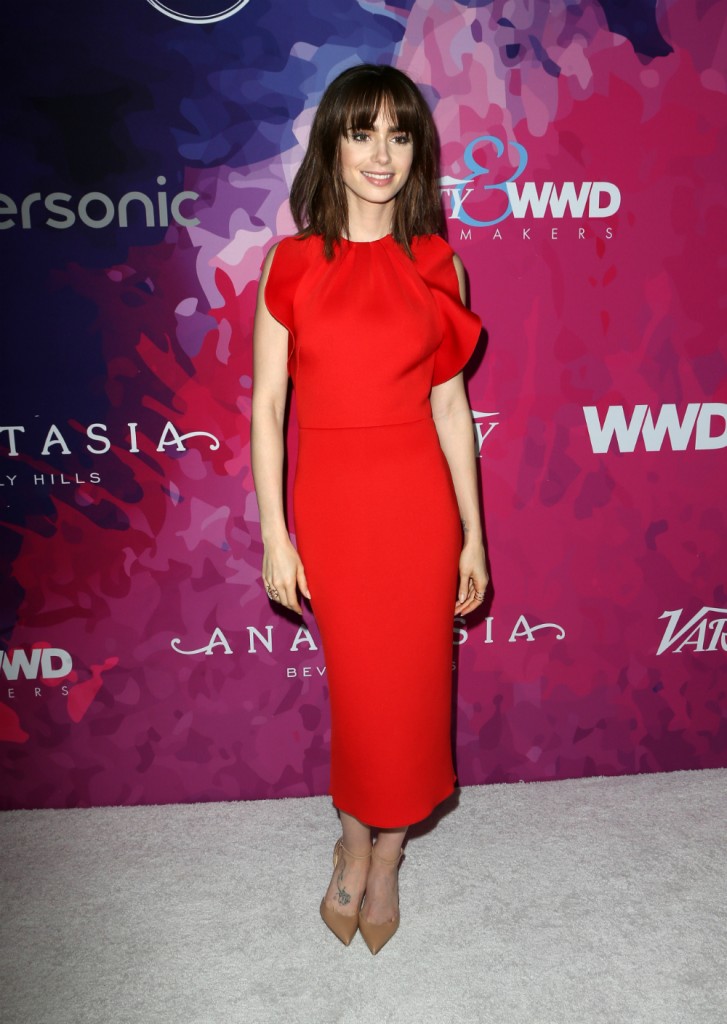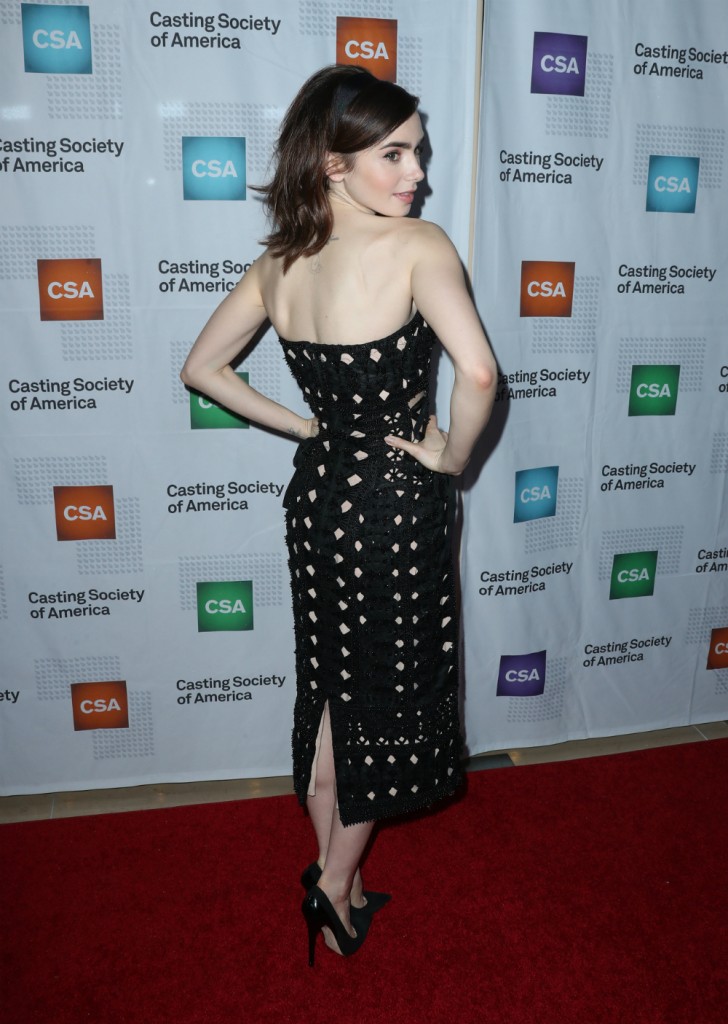 Photo credit: WENN Photos