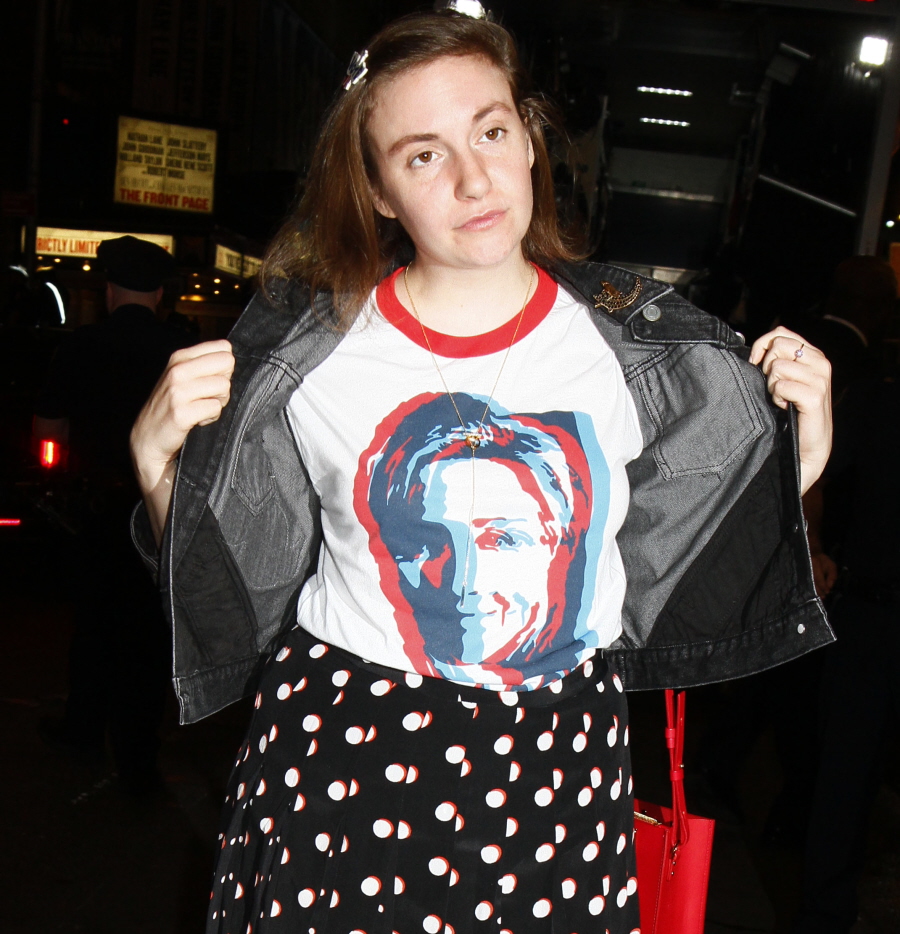 Back in December, Lena Dunham stepped into controversy, which is like declaring "Lena Dunham breathed air" at this point. For what it's worth, I actually sort of half-defended Lena in this particular instance, because I understood the point she was trying to make, even if she said it in a weird and inelegant way, let's say. The controversy was about abortion, specifically the fact that Lena has never had an abortion and yet she is a full-throated defender of a woman's right to choose. She told a story on her podcast about how she was asked to share her abortion experience during an event at a Planned Parenthood in Texas. She claims that she got a little bit judgy and wanted everyone to know that she was "unblemished" in that regard, but when she thought about it later, she realized that she was stigmatizing abortion just as much as the anti-choice people. So she declared: "I still haven't had an abortion, but I wish I had."
Now Lena has a new interview with Time Mag about Planned Parenthood and… I sort of don't hate it? It feels like she's had such a steep learning curve, but she comes across as almost mature and measured in this interview. Some highlights:
Whether a woman can be a feminist & anti-choice: "I never have an interest in defining any other woman's feminism for them, but I do think it's very important to remember feminism is a set of political beliefs born out of the idea that women should have certain essential rights, whether it's the right to vote, the right to own property or the right to make decisions about their own bodies. I also think a big part of feminism is making room for other women to make choices you don't necessarily agree with. I have no problem sitting down with someone who feels that abortion is not something that they would personally be able to go through with. I do think that when you step into the territory of trying to limit and control other women's bodies, to me that's not a feminist act."

Her "I wish I had an abortion" comment: "I think that the idea that people are going to state their opinions perfectly the first time is just an unrealistic expectation that's placed not just on public figures but on everyone. It's important to be able to educate yourself and take in new information. And the fact is, Planned Parenthood is a polarizing issue. It shouldn't be, but it is. So there isn't going to be a perfect face of Planned Parenthood because of the amount of people in America who simply don't believe that women should have ownership and control over their own bodies. I recognize that I'm not everybody's cup of tea, but I could be as poised and well spoken as Princess Diana, and if this were my belief system, I would still be receiving threatening messages on the Internet. Do I want to learn to speak better and more concisely and more appropriately about every single aspect of reproductive freedom? Of course. Do I think that there will ever be a perfect advocate of reproductive freedom? There can't be.
She comes across well in this piece. I like her stance on feminism and choice, and how she acknowledges that a woman could feel that she could not personally have an abortion, but when someone's belief system is made into law, that's when things get tricky. Many Catholic women would never get an abortion, but still believe that everyone else should get to make their own reproductive choices. That's what Lena is saying. As for this: "I could be as poised and well spoken as Princess Diana, and if this were my belief system, I would still be receiving threatening messages on the Internet." Yeah. She's right. But she should acknowledge her own role in that too – she's stoked the look-at-me-I'm-so-controversial fires so many times over the years, and she's being too cute by half if she thinks that her own thirst and controversy-baiting haven't added to narrative that people always need to have an opinion on what she's doing and saying.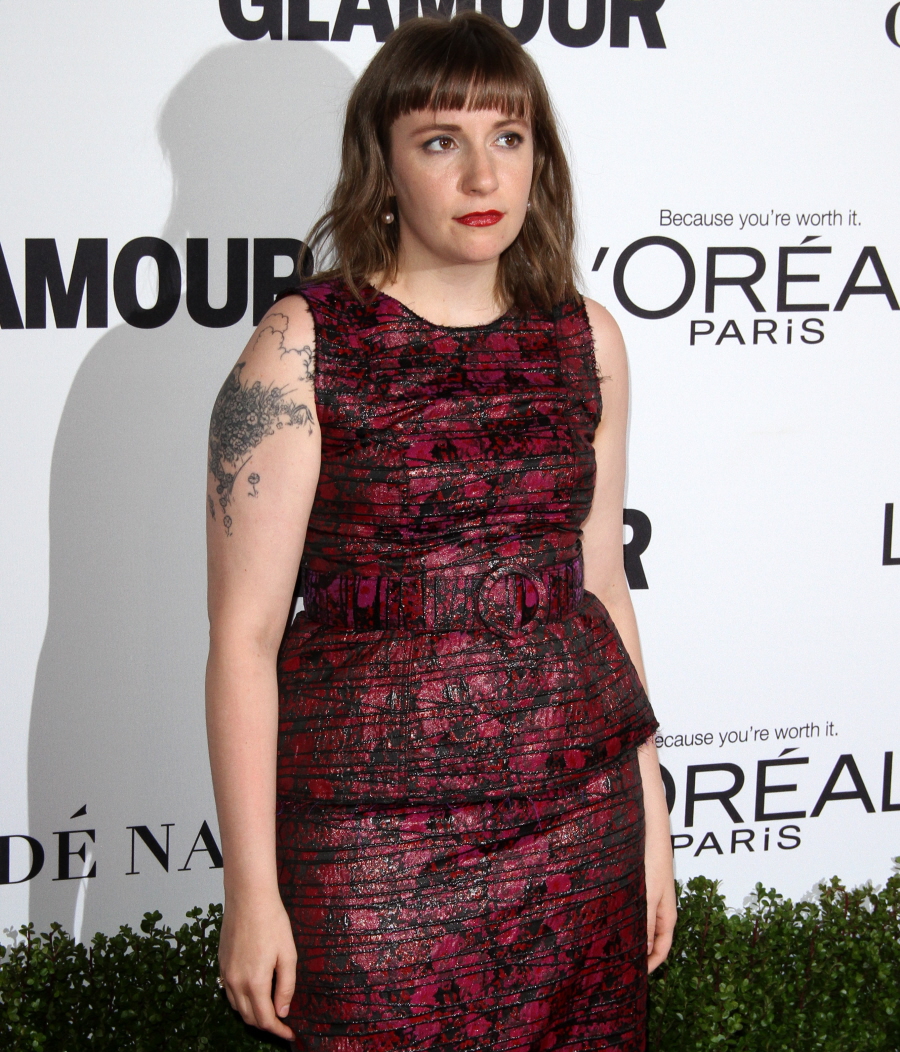 Photos courtesy of WENN.