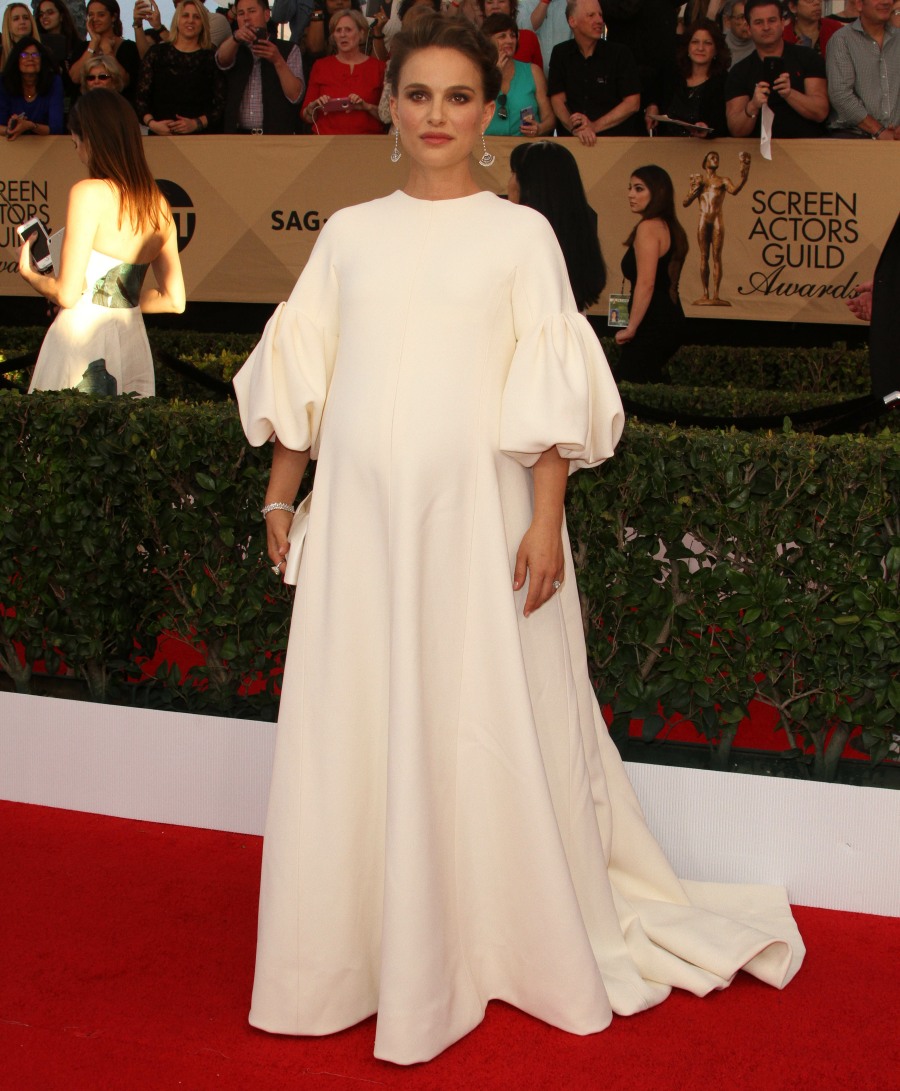 I enjoy the SAG Awards and the SAG fashion because it feels like a big, formal event, but it also feels like actors are there to get a bit loose and have fun. There's rarely a huge fashion moment, and the gowns usually feel like the second or third choices (as in, women wear their first choices to the Golden Globes and Oscars). So, I don't know if Natalie Portman intended to wear this Dior dress. Like, was this ever her first choice? She's one of the major faces of the label and – just my opinion – it feels like Dior has been struggling to meet the needs of their "pregnant" models. Dior was like, "f–k it, just give her a giant sheet with some bell sleeves," and Natalie was like, "Er, this dress sucks but I guess I'll just wear it to the SAGs, no one will notice." We noticed. I feel sorry for her – no pregnant lady should have to wear a giant tent with bell sleeves. No wonder she looks like she could kill someone (JK, she always looks like that).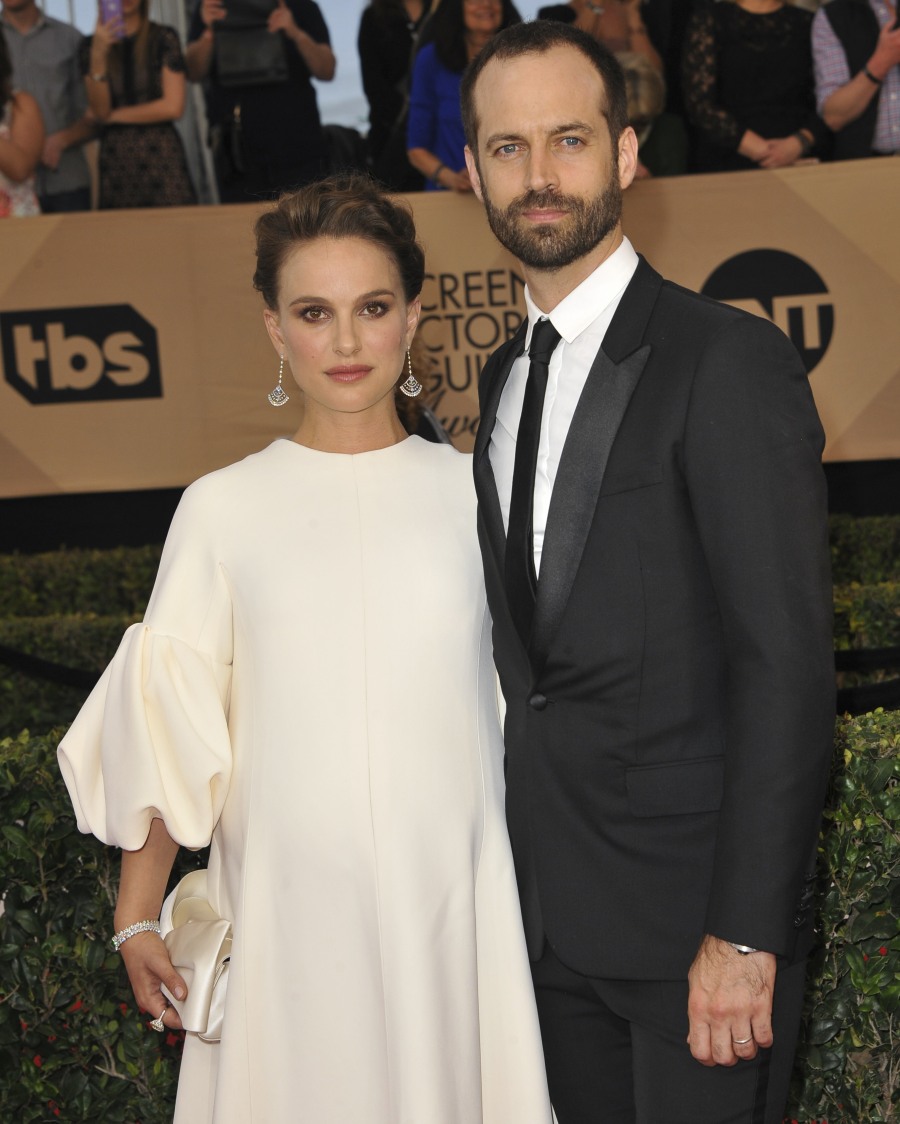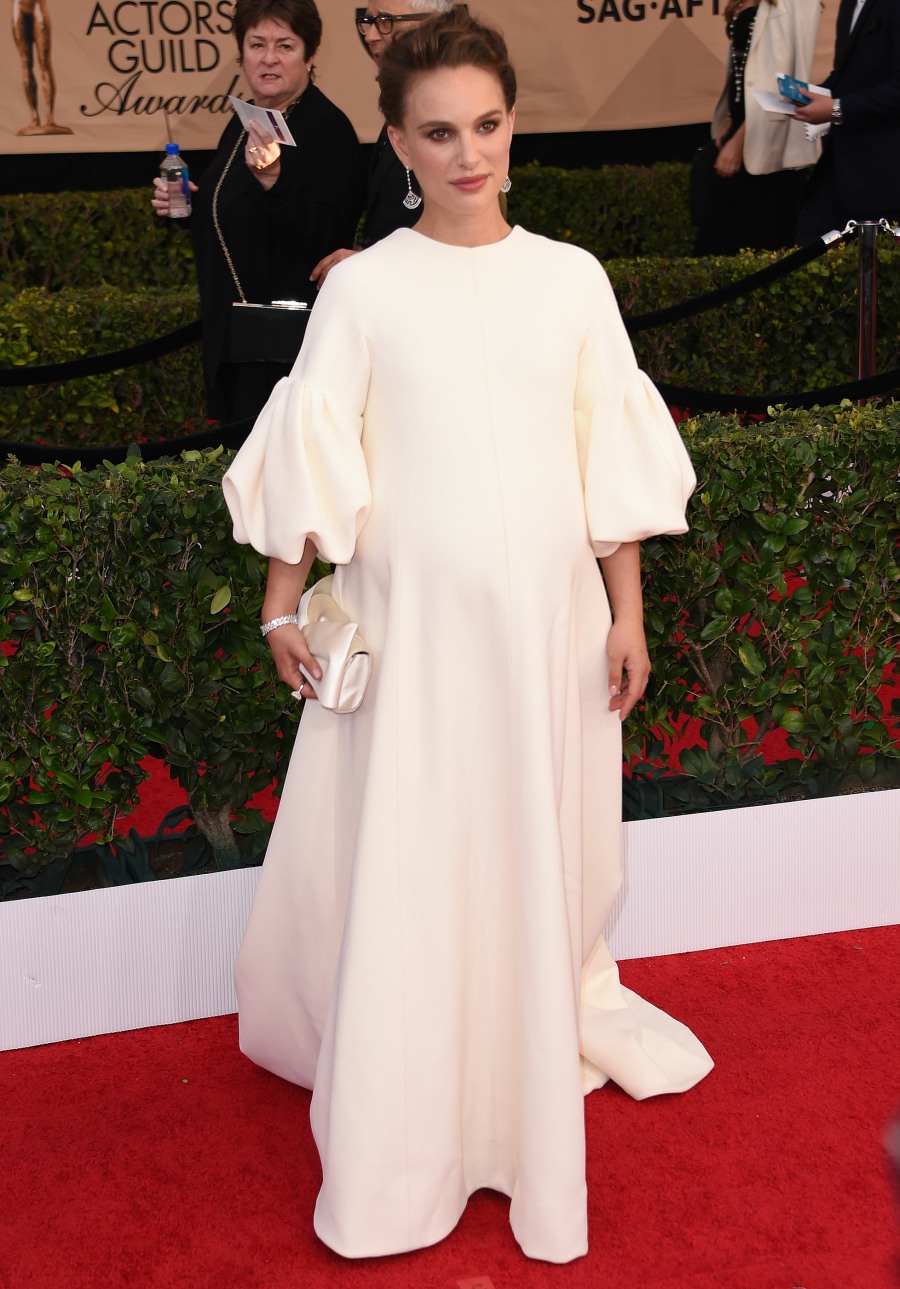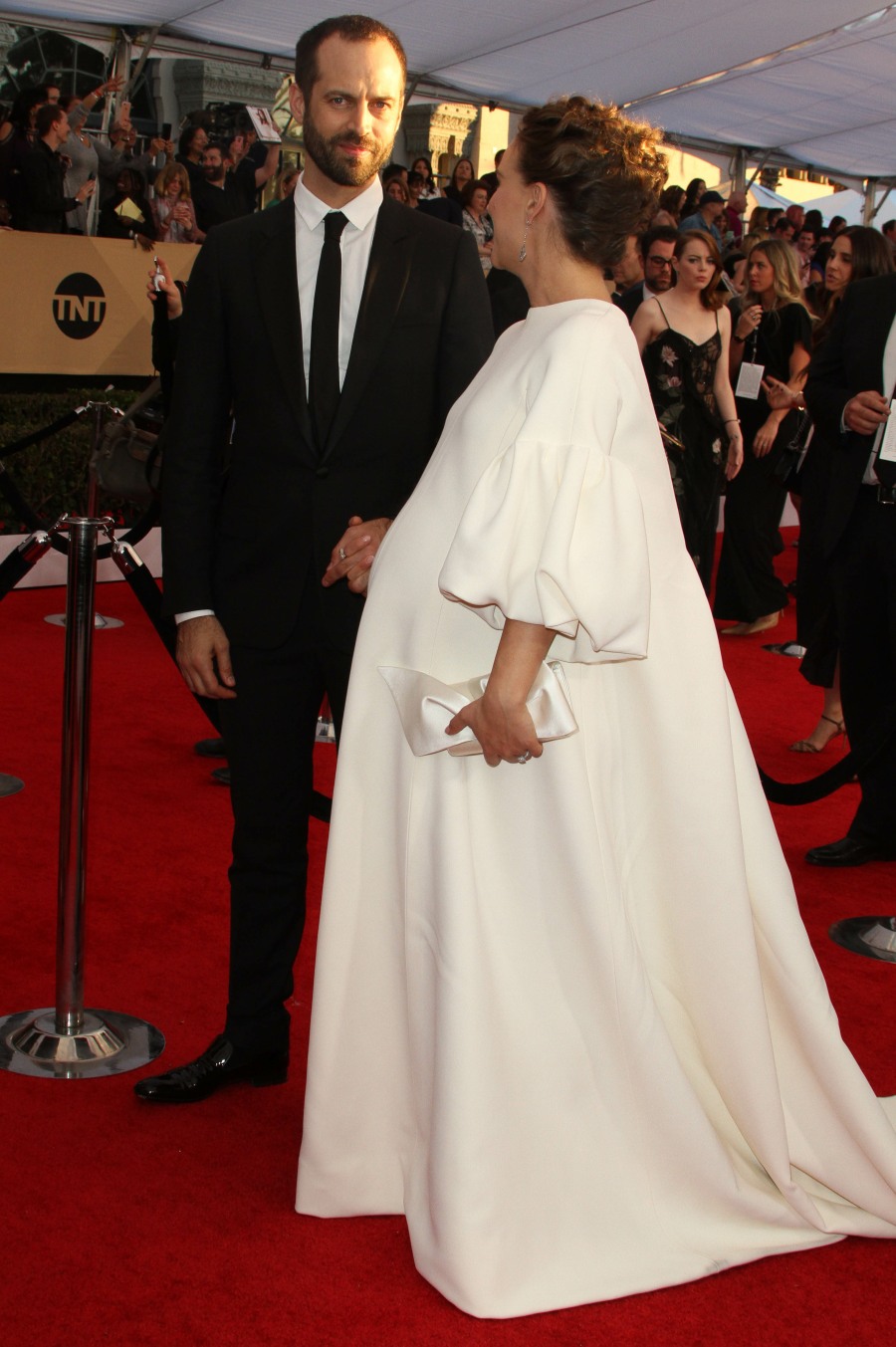 Kirsten Dunst also got a Dior. This, to me, is solid, but a bit dull. I mean, it's flattering, inoffensive, rather pretty but not all that memorable. She looks nice but will she be anyone's choice for best-dressed?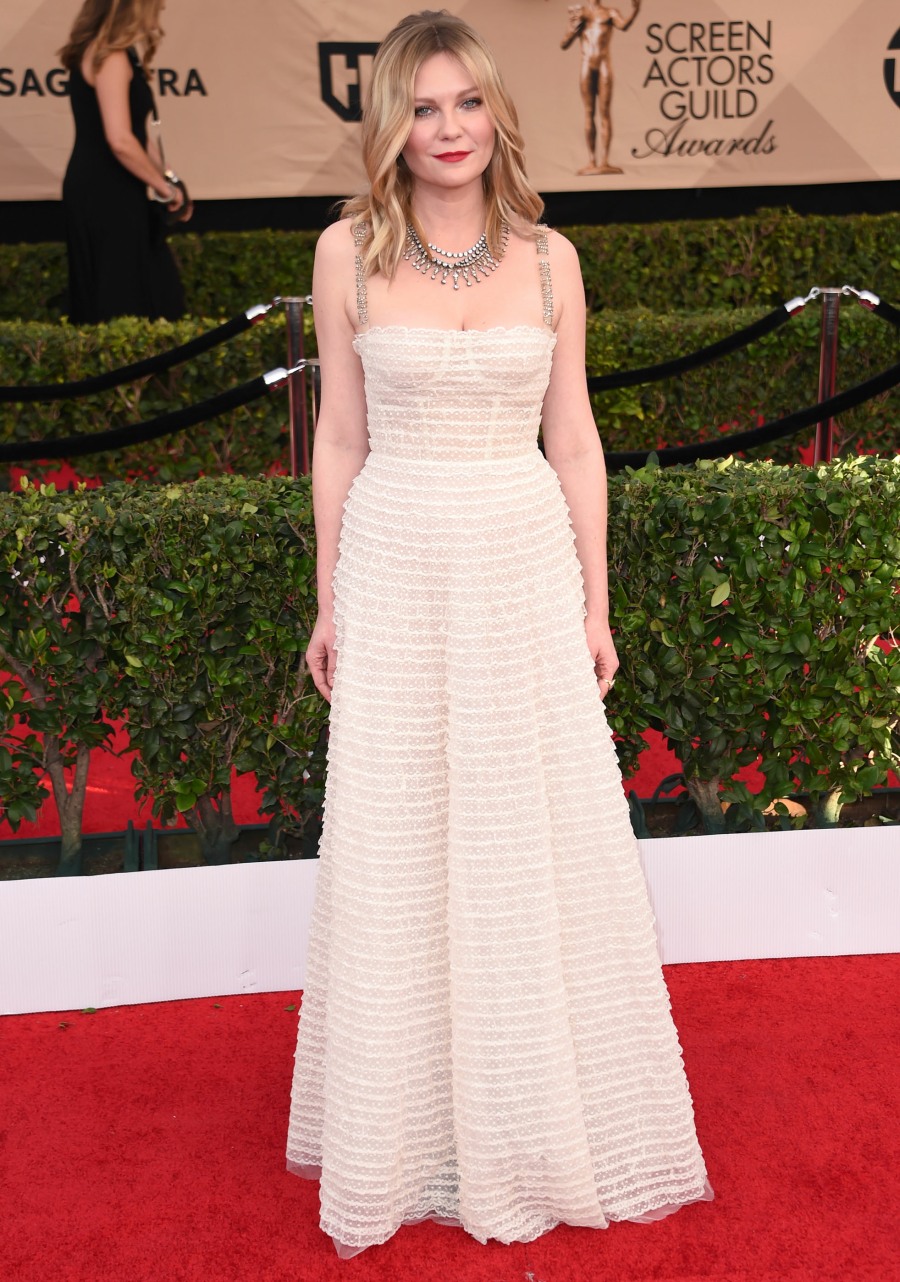 Kate Hudson got a Dior dress too. This was horrible on the runway but I think Dior did a decent job making it red-carpet ready. Honestly, imagine this dress on someone you really liked, and I bet you would love the dress. As it is, I think people were hating on this look because they don't care for Kate Hudson personally, and they didn't know why she was there (she was just presenting). The dress is decent-to-solid, IMO.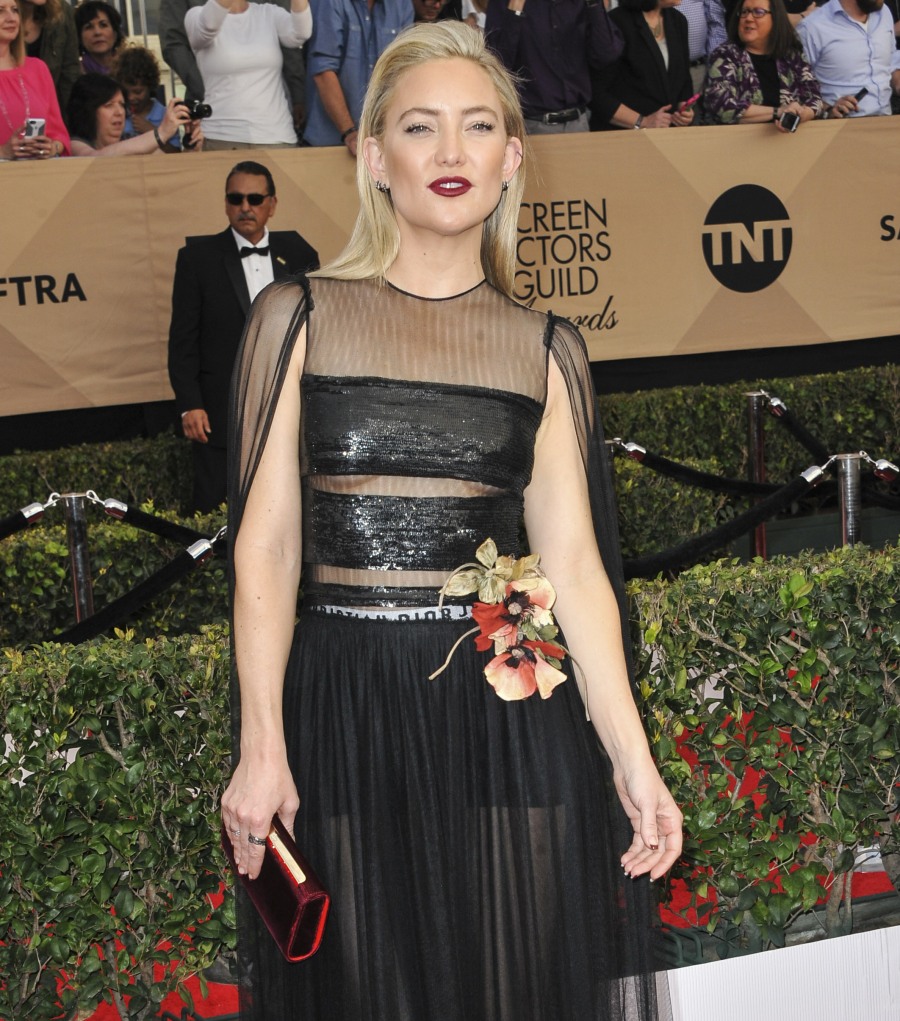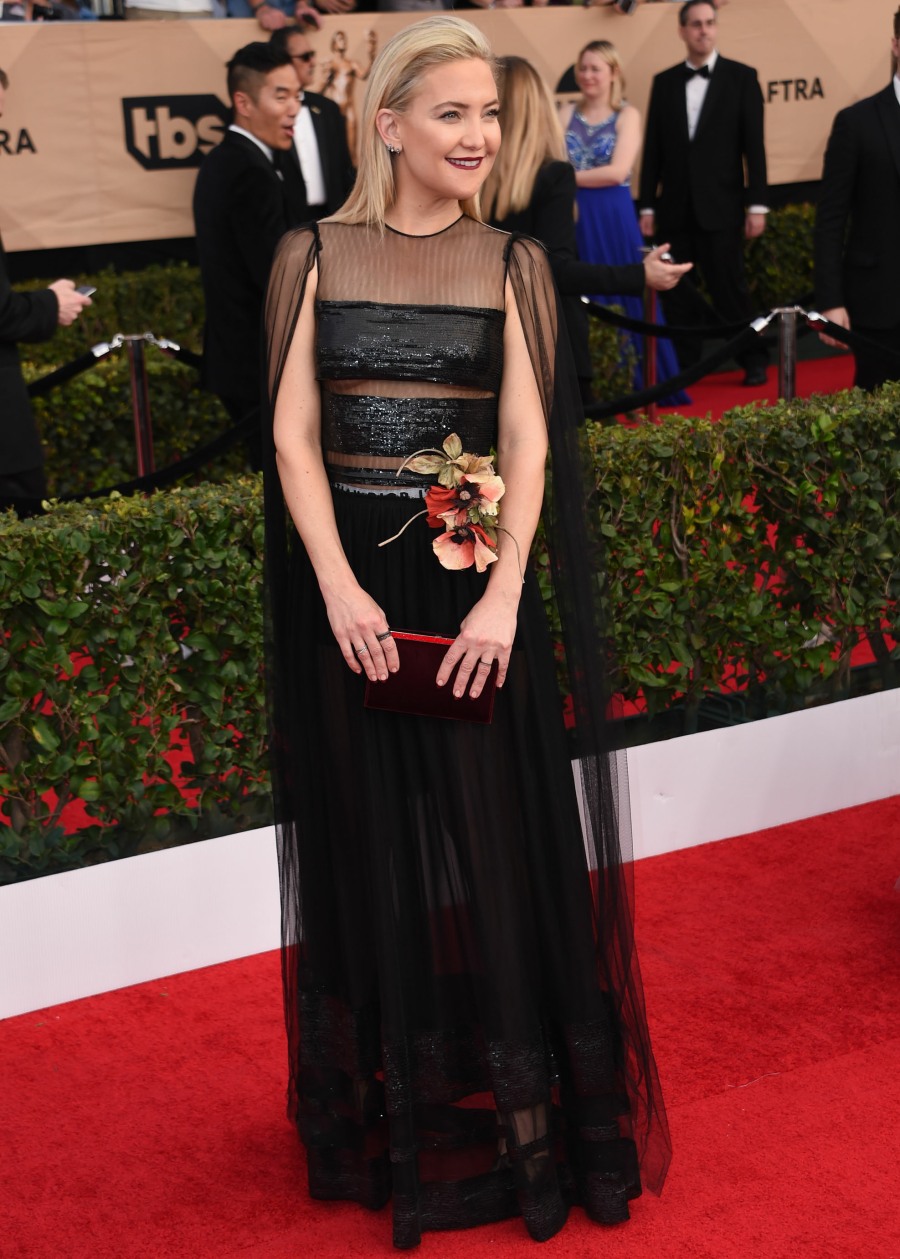 Photos courtesy of Fame/Flynet and WENN.