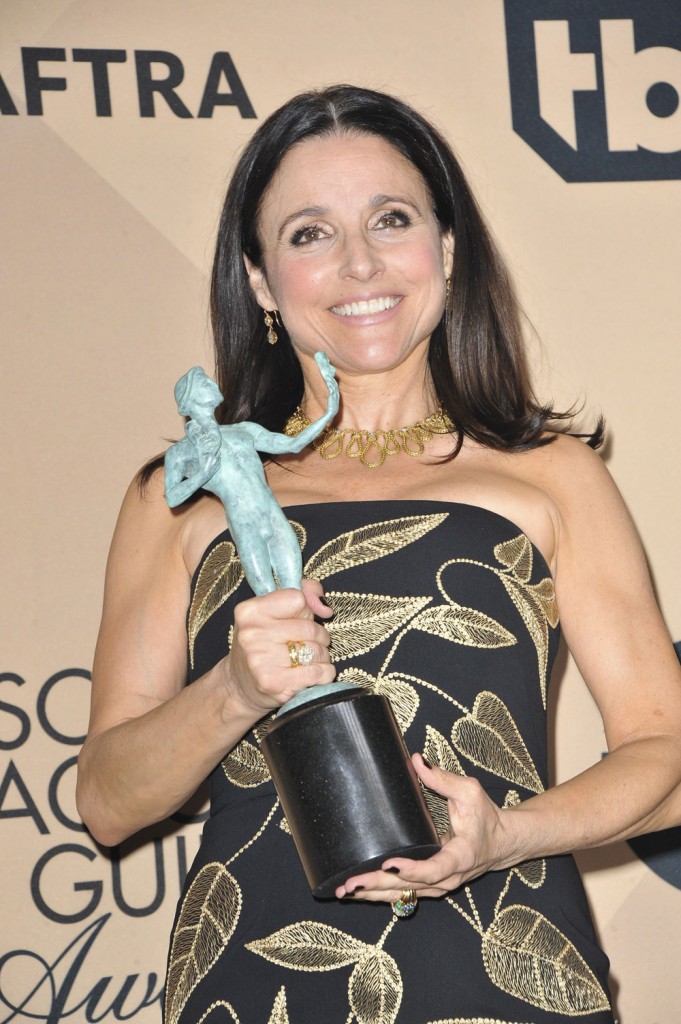 Last night's SAG Awards were truly amazing to watch. As someone who has a lot of difficult following celebrity gossip when it feels like the world is burning down, I really appreciated that so many artists condemned Agent Orange's egregious breeches of power and his persecution of Muslims in particular. The E! red carpet coverage was oblivious and somewhat infuriating, but the actors brought it up many times during the ceremony. We cannot stay silent when these abuses happen and a hearty bye! to anyone emailing or messaging me on Facebook telling us to stop covering politics. (I may compile all these and post them to Twitter with the names redacted at some point.) As I've said before, feel free to leave and tell me I'm endangering my business. I'm endangering my personal integrity if I stay quiet. If you are uncomfortable and want a break I'm sorry however. I get that, but that's what they want from us.
One of the first and best speeches, although there were so many, was from my girl Julia Louis-Dreyfus who was recognized yet again for her work on Veep. Julia had a poignant speech prepared about how she's the daughter of an immigrant. She had a hilarious opening in which she claimed that she legitimately won the award and that the crowd was over a million people. Then she said, in part, "I am the daughter of an immigrant. My father fled religious persecution in Nazi occupied France and I'm an American patriot and I love this country. Because I love this country I am afraid of its blemishes. This ban is a blemish and it is un American." YES. You can see her speech here on our recap post. Also, Julia has won so many awards that I have to consult Wiki every time. This is her second SAG for Veep and her seventh overall.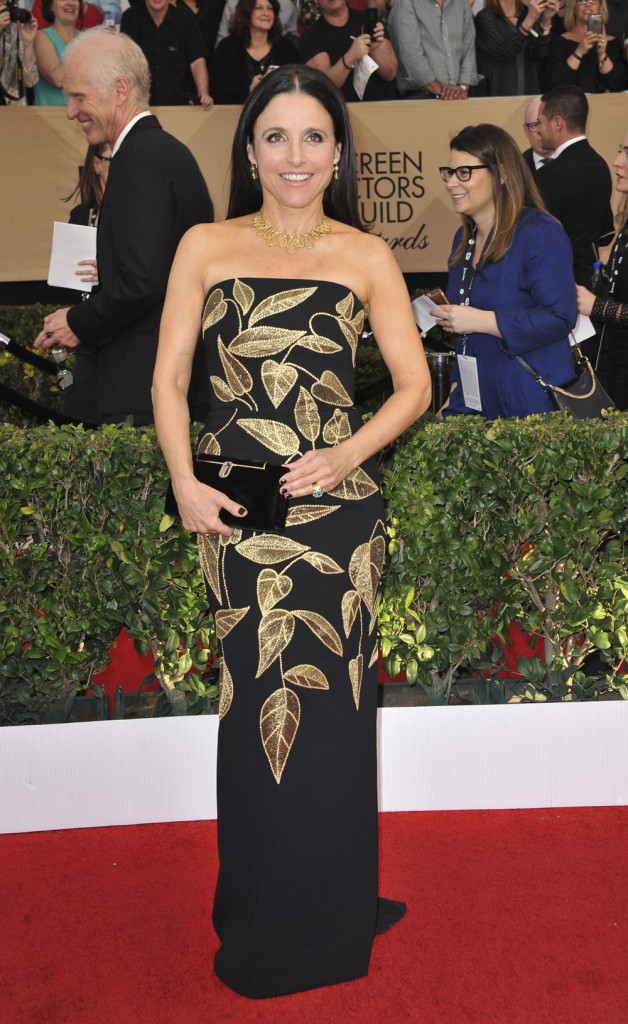 Julia was in Lela Rose, in a black strapless column gown with gold embroidered leaves. I wish the leaf pattern wasn't as huge, but still it's an amazing gown. Check out her coiled gold necklace.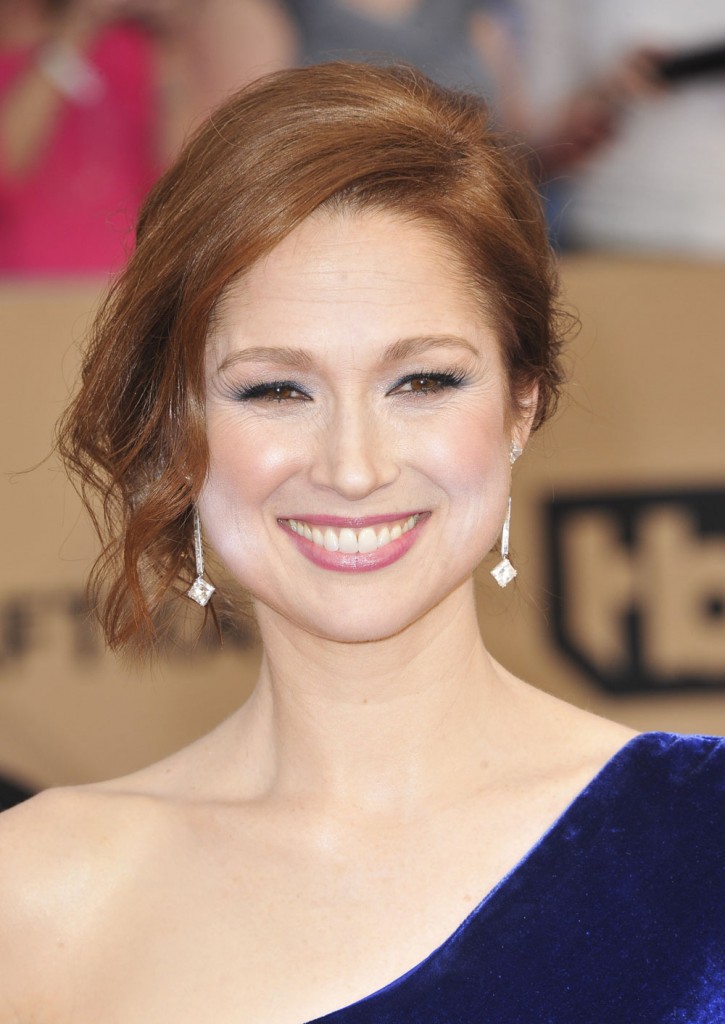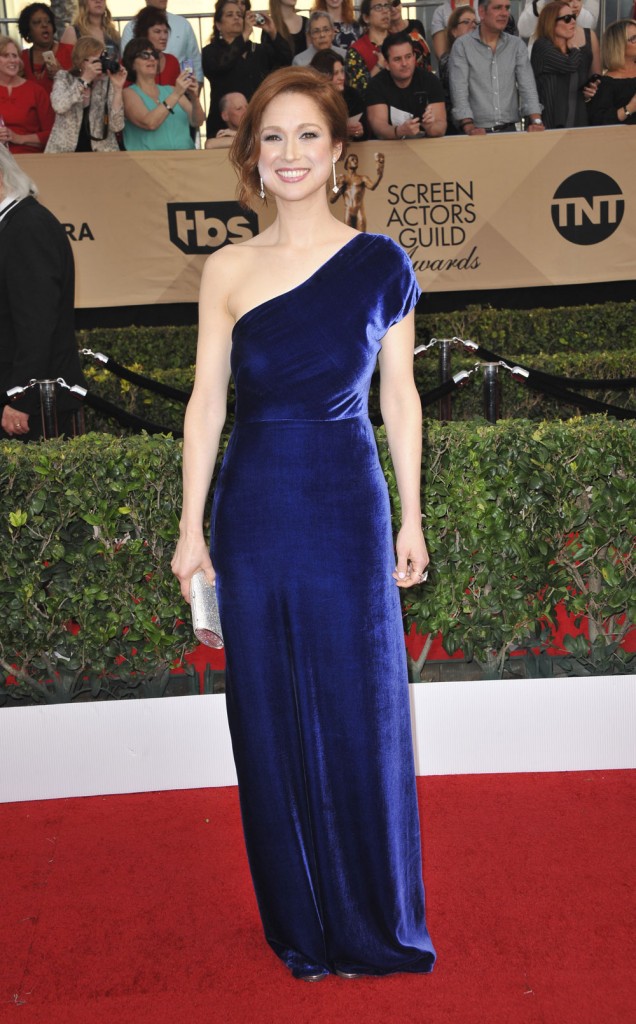 Ellie Kemper, also nominated in the outstanding performance in the comedy category, was in a Wai Ming royal blue velvet one shoulder gown. This is so pretty I love it.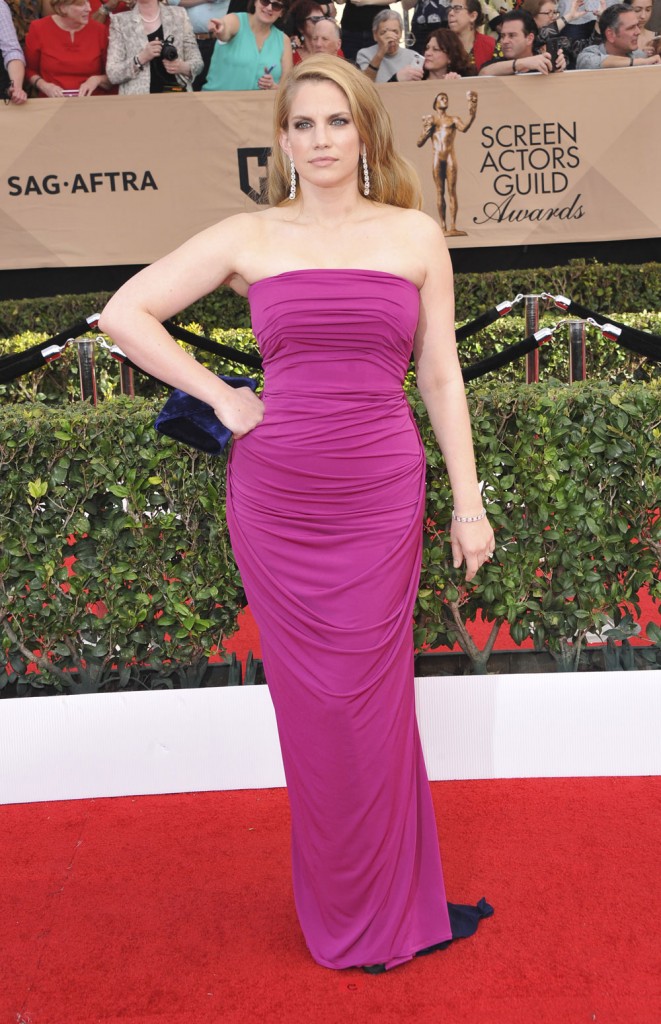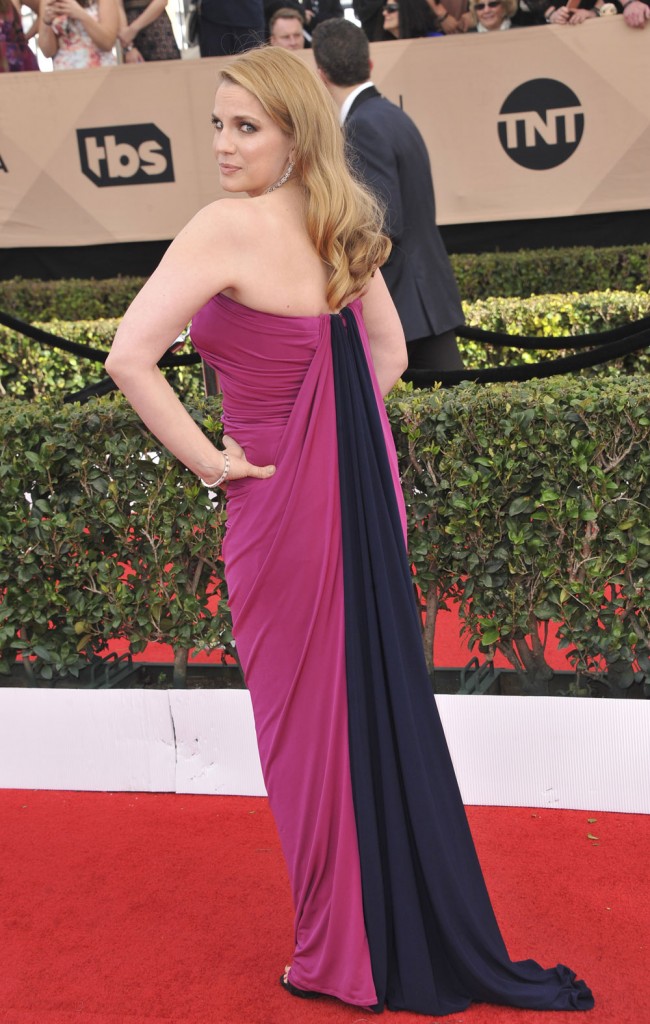 Julia's costar, Anna Chlumsky, was in custom Elizabeth Kennedy, in a ruched pink floor length gown. This looked incredible and was a nice change from some of the sacks she's been wearing lately. I don't know how I feel about the back though.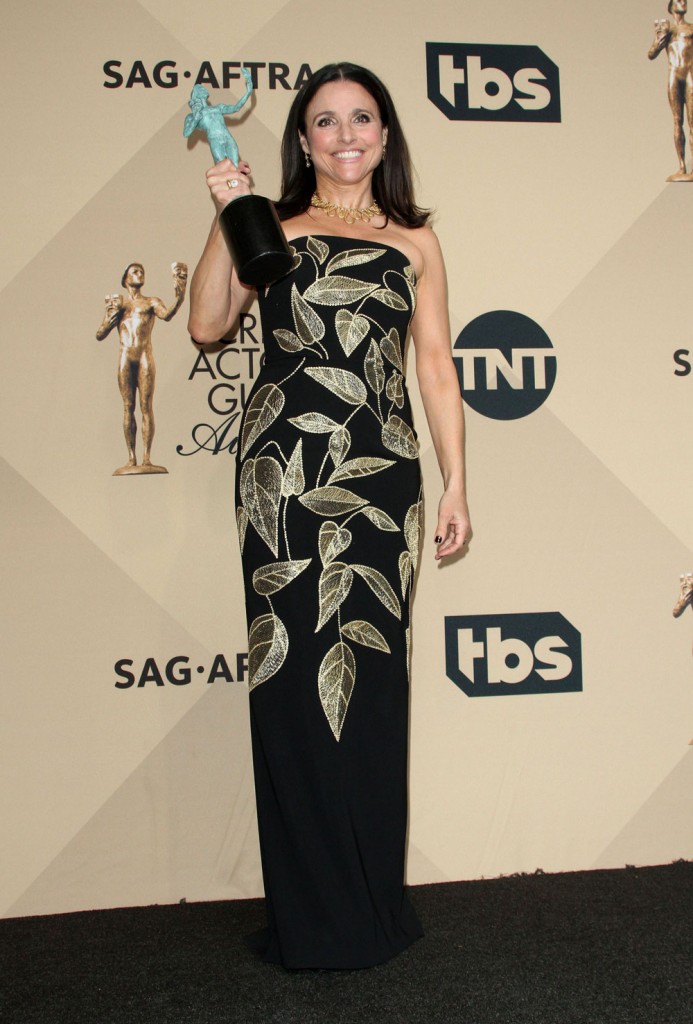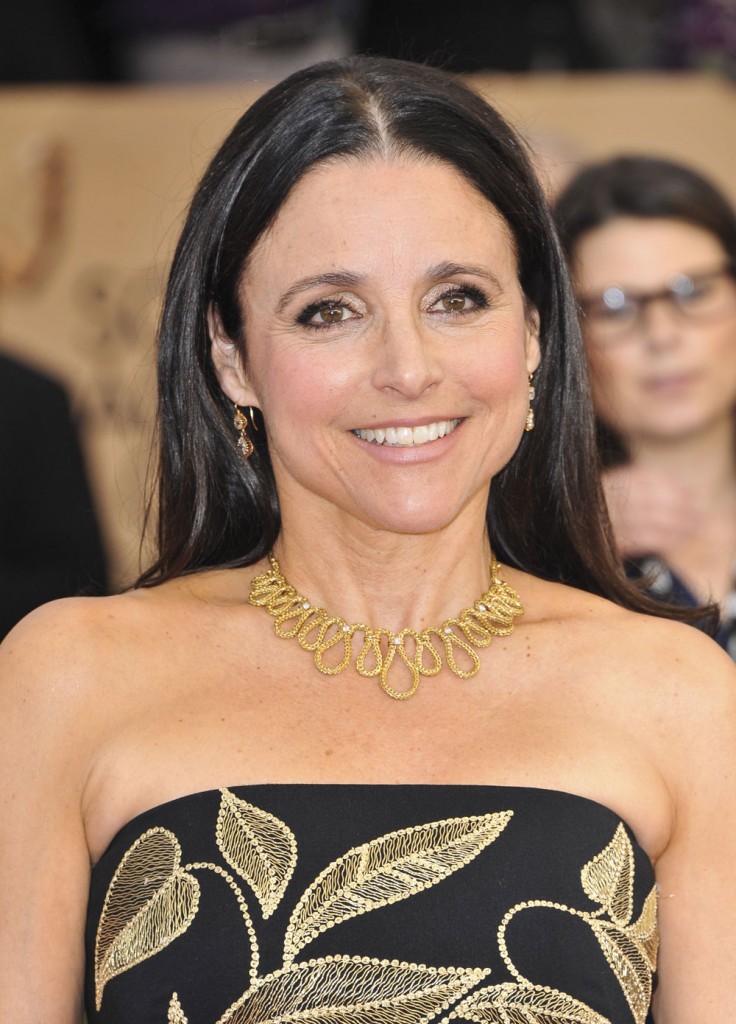 photos credit: WENN.com