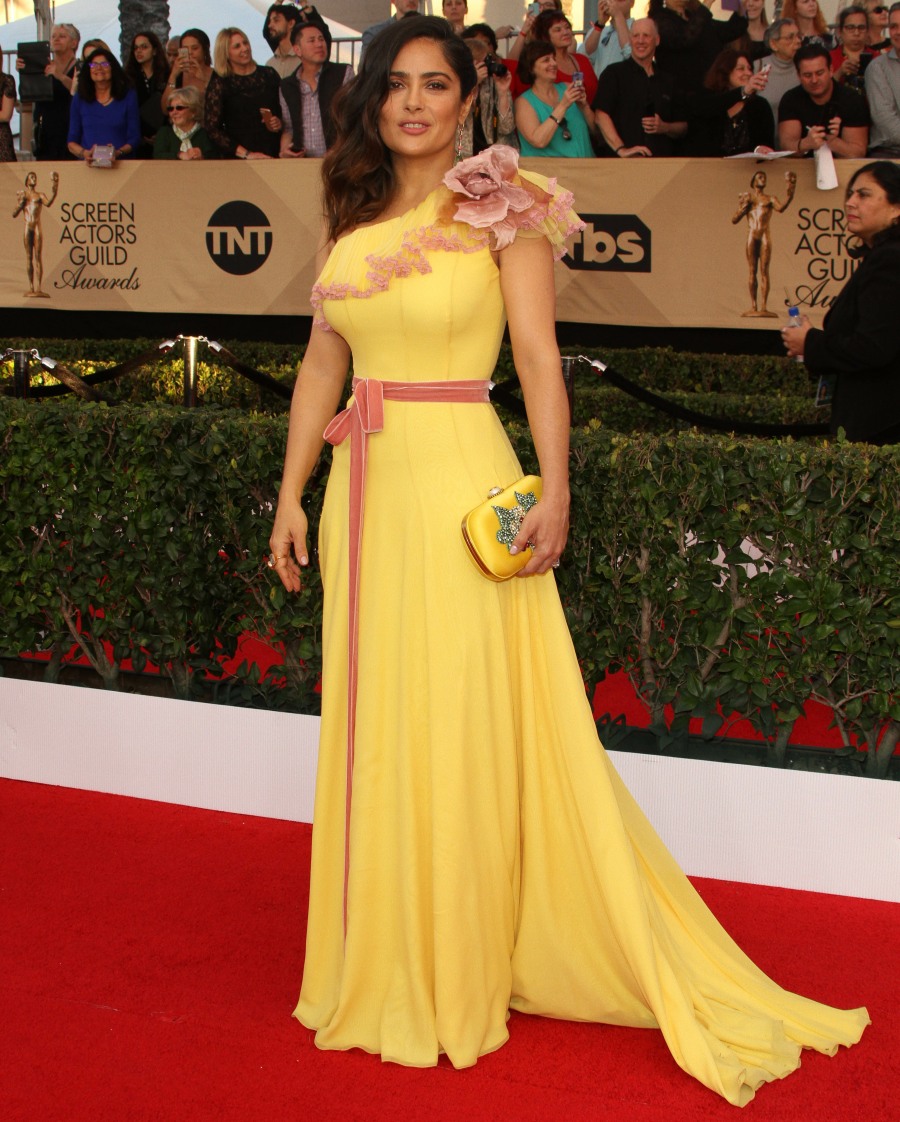 Salma Hayek attended the SAG Awards as a presenter, because that's what Salma does at this point – she shows up at awards shows to present awards. Salma chose this yellow and pink Gucci, which… let's be honest, it's terrible. Over the years, I've come to understand that I have a general aversion to yellow dresses, but seriously, this would not have been a good dress in another color anyway. But in yellow? No. It looked like a mix between a cheap bridesmaid's dress and a quinceanera dress.
But really, I wanted to talk about this article in the Los Angeles Times – go here to read it. Salma attended a lunch celebrating women in film at Sundance. Women like Shirley MacLaine, Alfre Woodard and Jessica Williams were in attendance. The conversation quickly turned to politics and race, and when Jessica tried to speak about how she was perceived as a black woman – in life and in the industry – it really felt like Salma was talking down to her. Like, Salma tried to shut Jessica down when Jessica wanted to expand the conversation about how just being trans or just being black in our society can't be dealt with by just thinking positive. It was a complicated conversation, which is why I'm not going to excerpt from it, but you should absolutely read the piece to see the context. People reacted on Twitter:
What Salma Hayek did was exactly what white women tend to do in these conversations. She framed races as "divisive" & shut Williams down.

— noa suprihmbé 🦄 (@suprihmbe) January 28, 2017
Salma Hayek calling Jessica Williams "baby" was condescending and they tried to invalidate her experiences as a BLACK women.

— Michelle's side eye (@jumpatdesun) January 29, 2017
A lot of light skinned Latinas benefit from passing privilege and forget that we have the responsibility to check that *ahem* @salmahayek

— Bænerys Stôrmborn (@Ami369) January 29, 2017
I'm still trying to figure out how Salma Hayek got so comfortable being condescending to a black woman. #IStandWithJessicaWilliams pic.twitter.com/ecvuWhIsnO

— Dita (@PerditaPatrice) January 29, 2017
Look at how casually @salmahayek dismisses the (black-led) civil rights movement that made her career possible.. as though it never existed. pic.twitter.com/w04AuIqyan

— Nasty Professor (@alwaystheself) January 29, 2017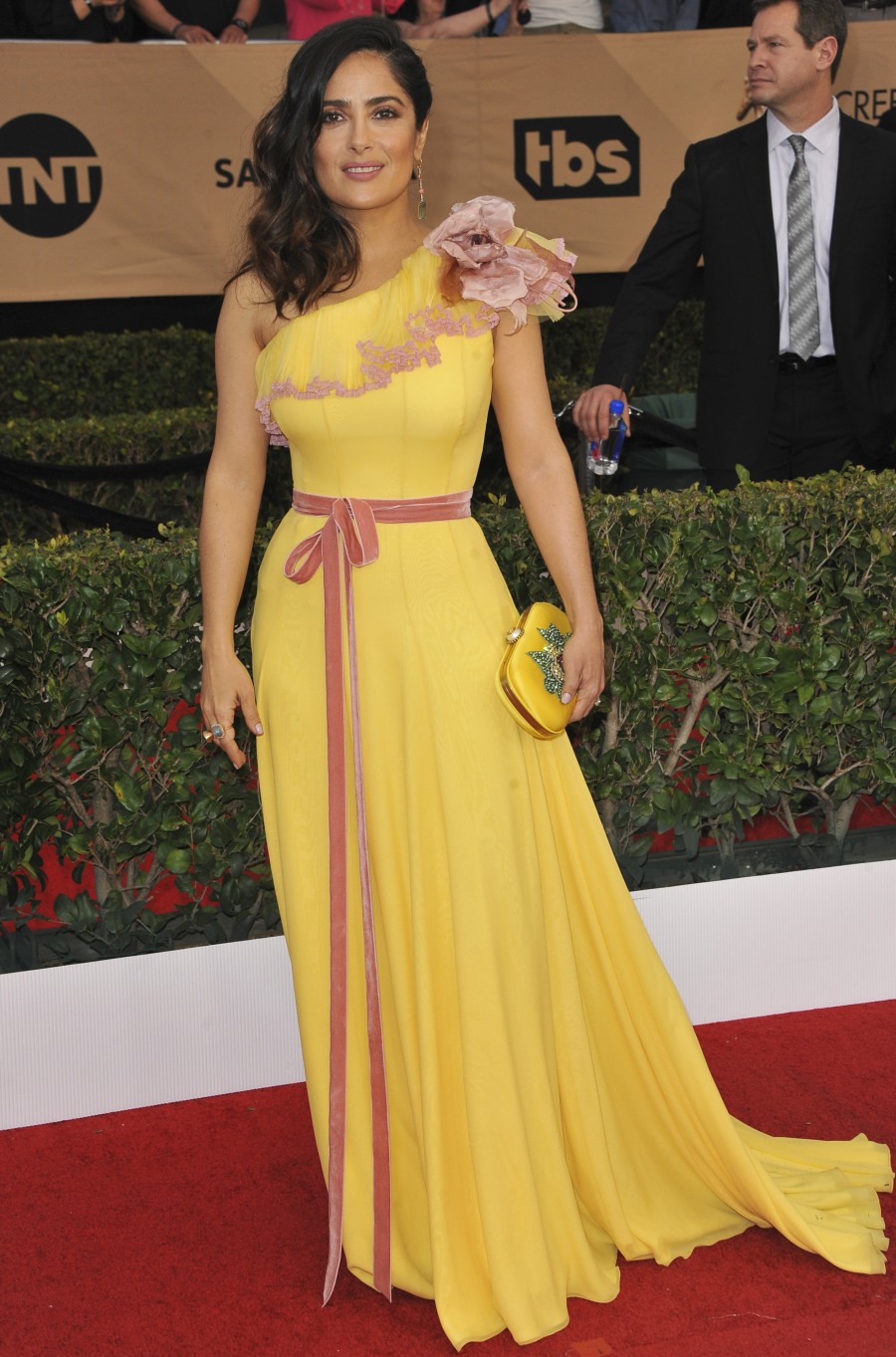 Photos courtesy of WENN.