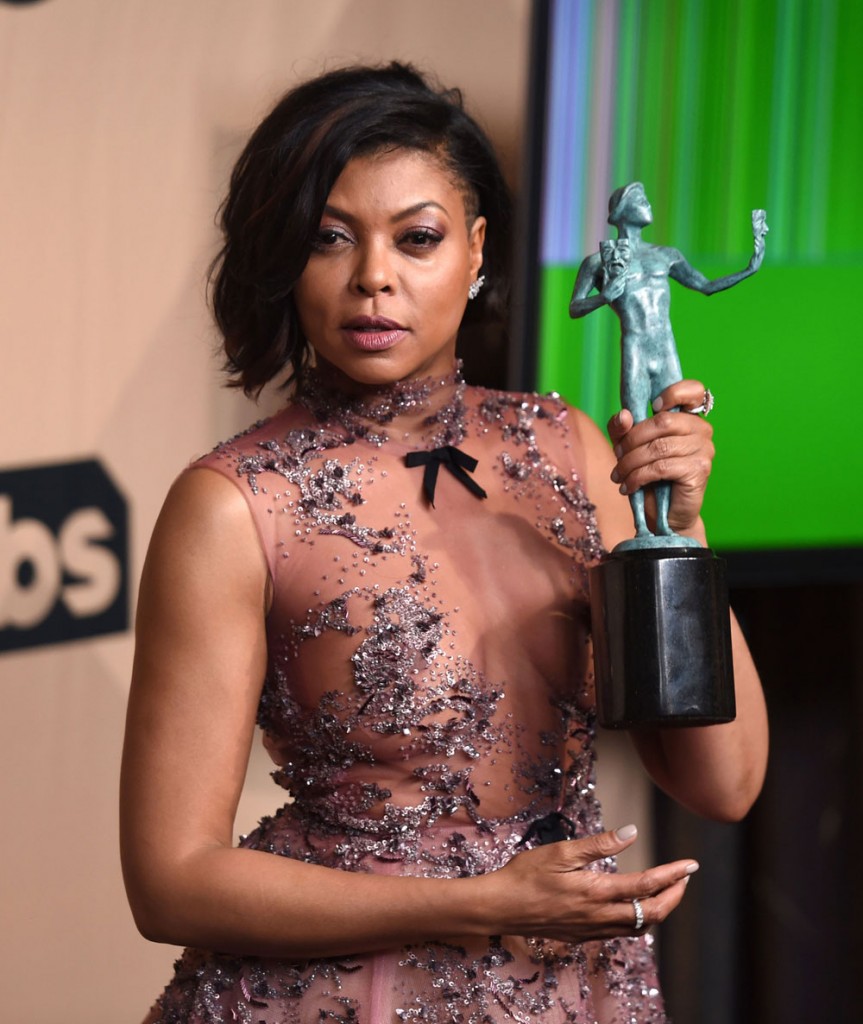 Hidden Figures won outstanding performance by a cast last night, which is the SAG equivalent to best picture. This gave me so much hope that Hidden Figures has a chance at the Oscars. I would be so happy if this happened! (I'm still making my way through the nominees though, so perhaps that will change after I see all the films. Just going by popularity though I think Hidden Figures is a contender.)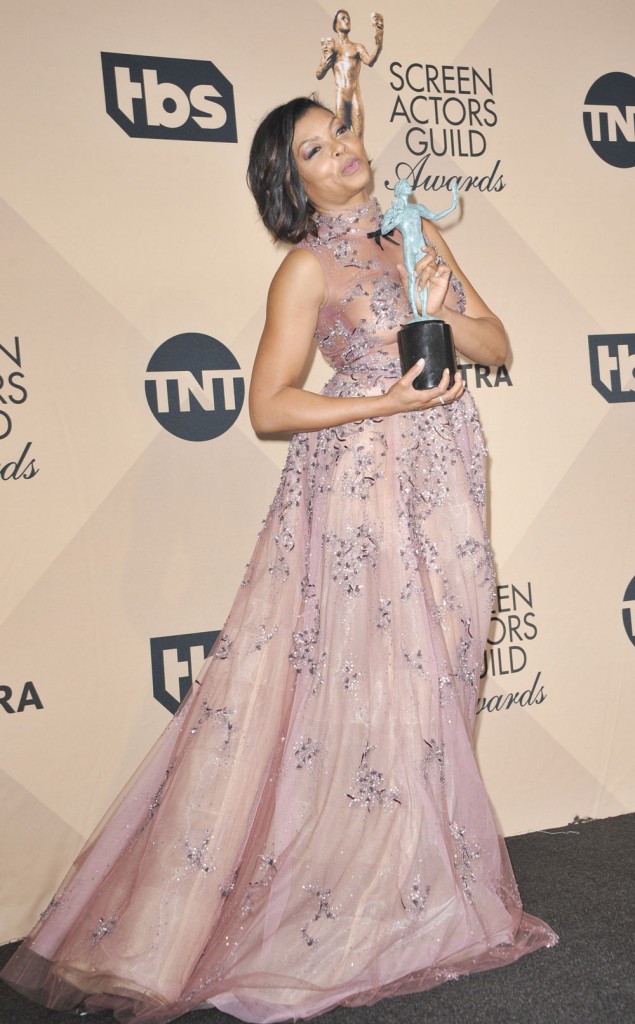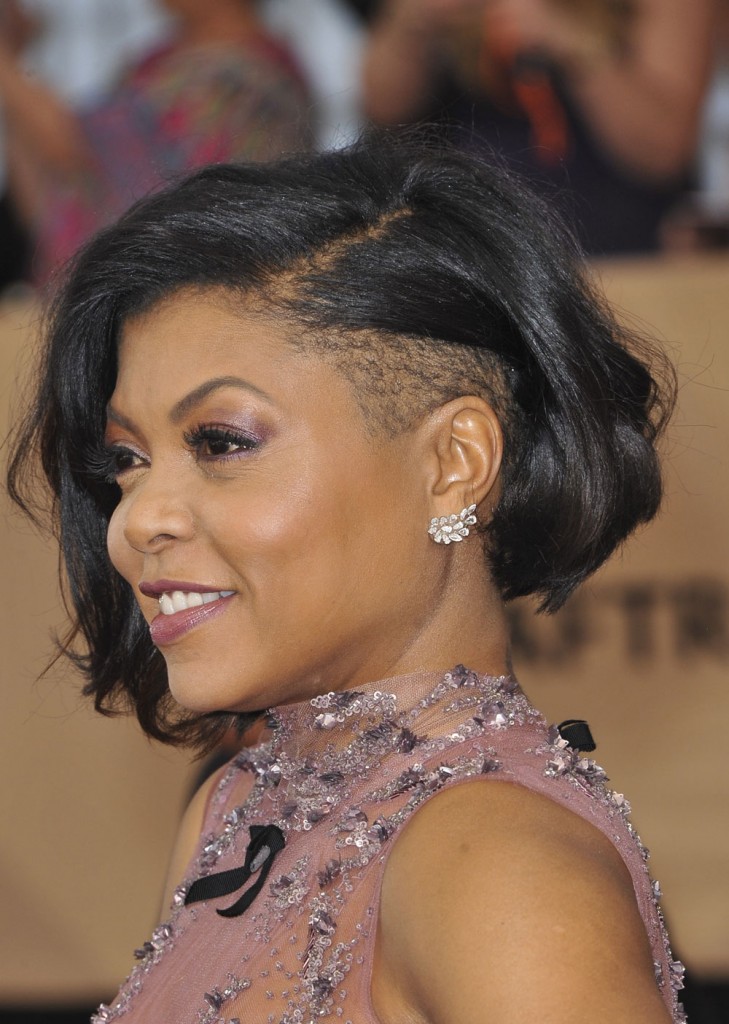 Taraji was in this peach Reem Acra gown with sequins in strategic places. I really dislike this trend, and the tiny black bow can go, but her hair kind of elevated the look for me. I love that 90s hair with shaved shorter sides is coming back and as I mentioned I have considered getting this cut, which is similar to Evan Rachel Wood and Sarah Paulson's hair. This is like taking the lob to a bolder, kickass place but as of now I'm still too chicken for the lob. I still wish Taraji was nominated for an Oscar. Here's a link to her acceptance speech on behalf of the cast.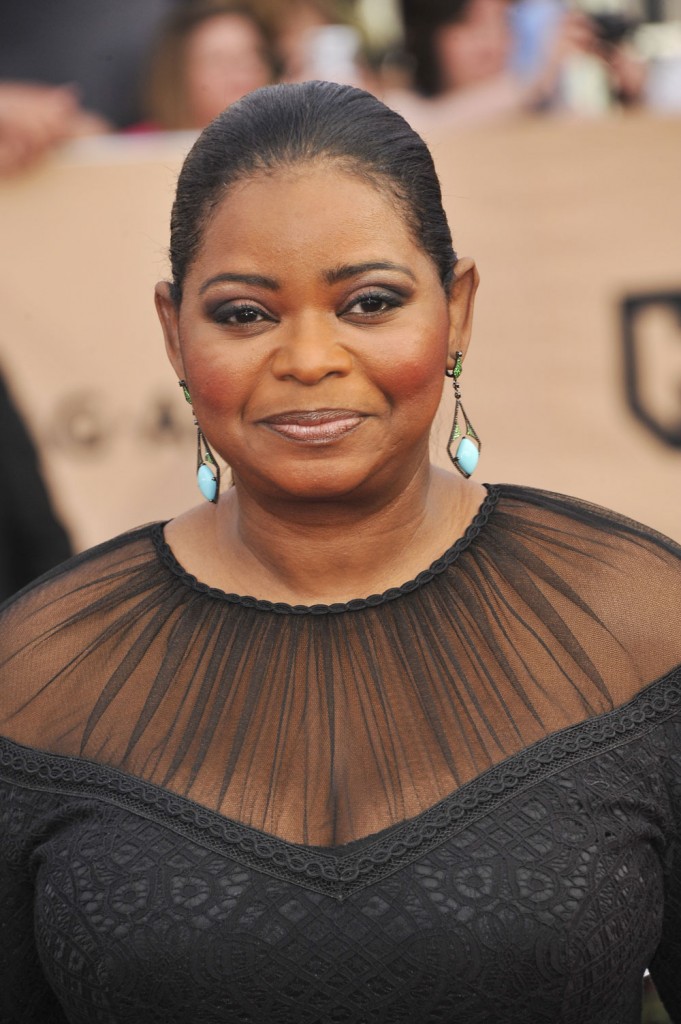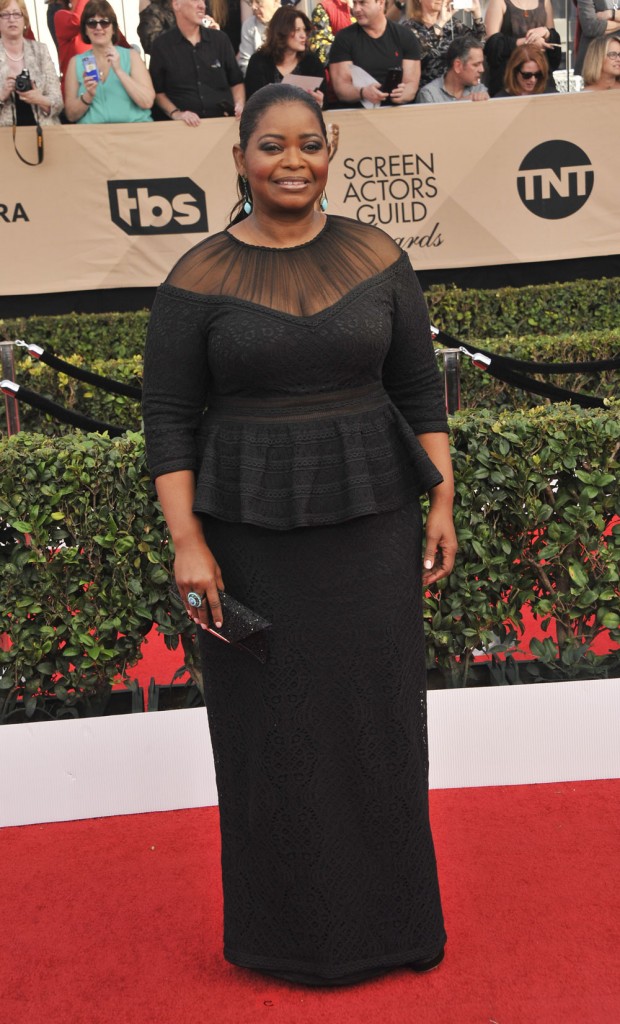 Octavia Spencer was in Tadashi Shoji and unlike the other women and men on the carpet, Brad Goreski did not ask her who she was wearing. That may be because Octavia is so loyal to Shoji, plus E! had a ticker at the bottom identifying the designer of her gown, or there may be another reason for that. This is actually a departure from the pastel sequin gowns we've seen her in and I like it. The peplum can go though, that seems unnecessary.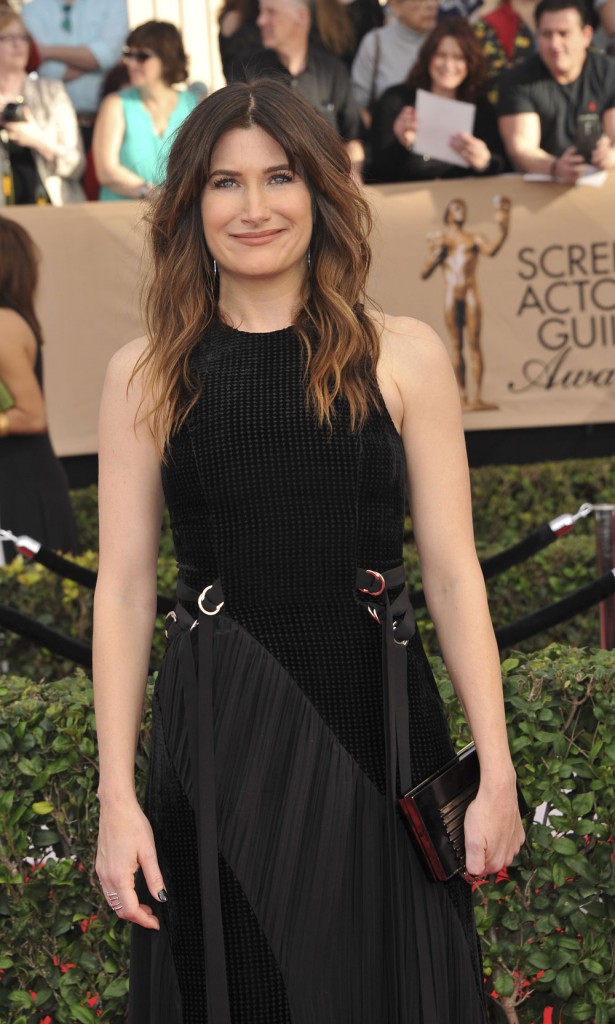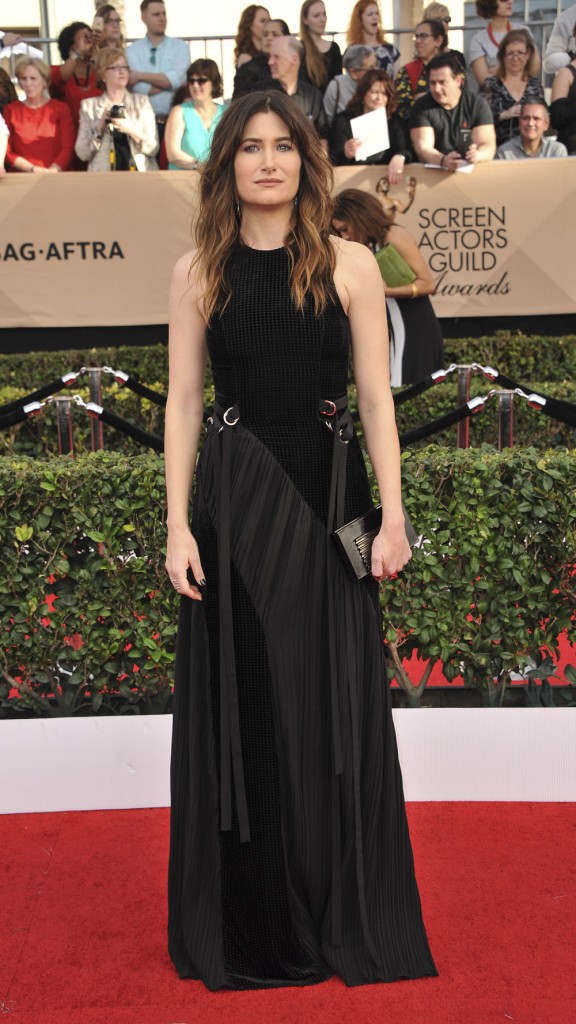 I'm including some more women in black on the red carpet (but not all of them, we're not that organized). Here's Kathryn Hahn in Adeam and while this dress is cool it's not really a standout, probably because of the color. Still, her styling elevates it and I was kind of mesmerized by her in motion. This is a really pretty look.
I'm having a hard time getting an ID on Chrissy Teigen's black suit dress but I really like it. It's a nice twist on the pantsuit and is a good choice for a plus one. Chrissy continues to slay on Twitter. She is fearless and I like that.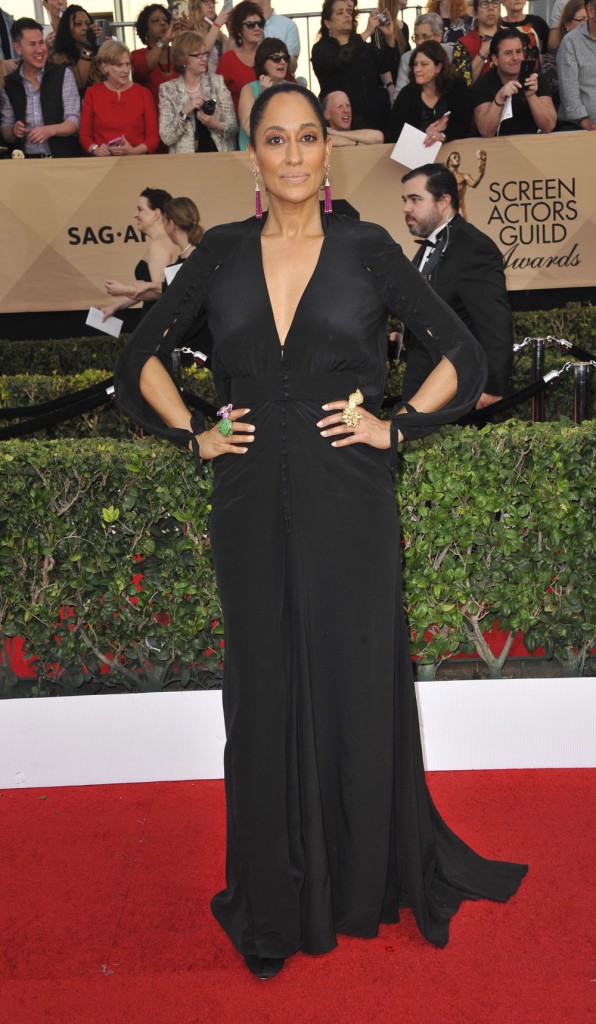 Tracee Ellis Ross was in Ulyana Sergeenko and while I appreciate this gown's old fashioned styling it's too fussy with the split sleeves (which are tied too?!) and the tiny buttons on the arms. The effect is matronly. Still I love her.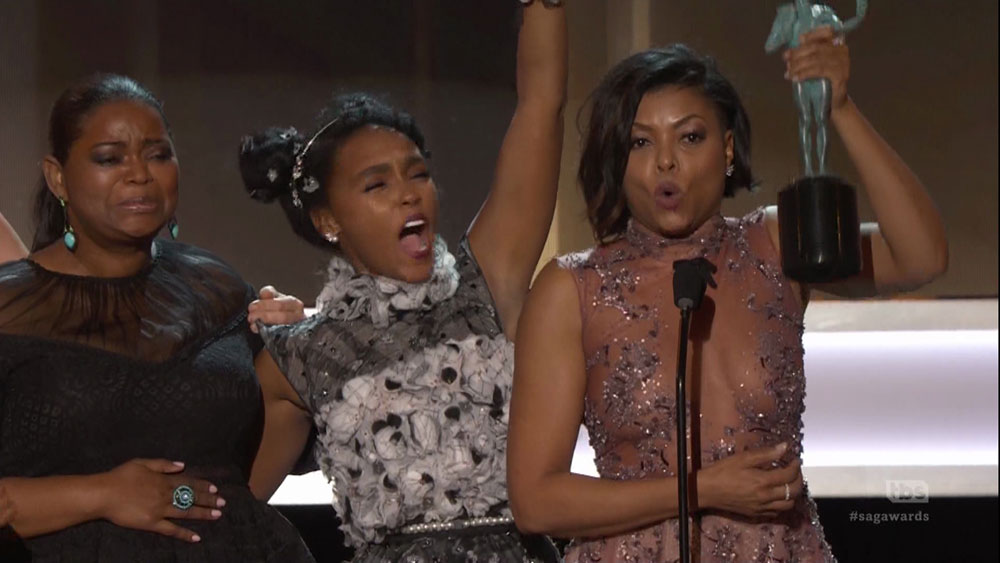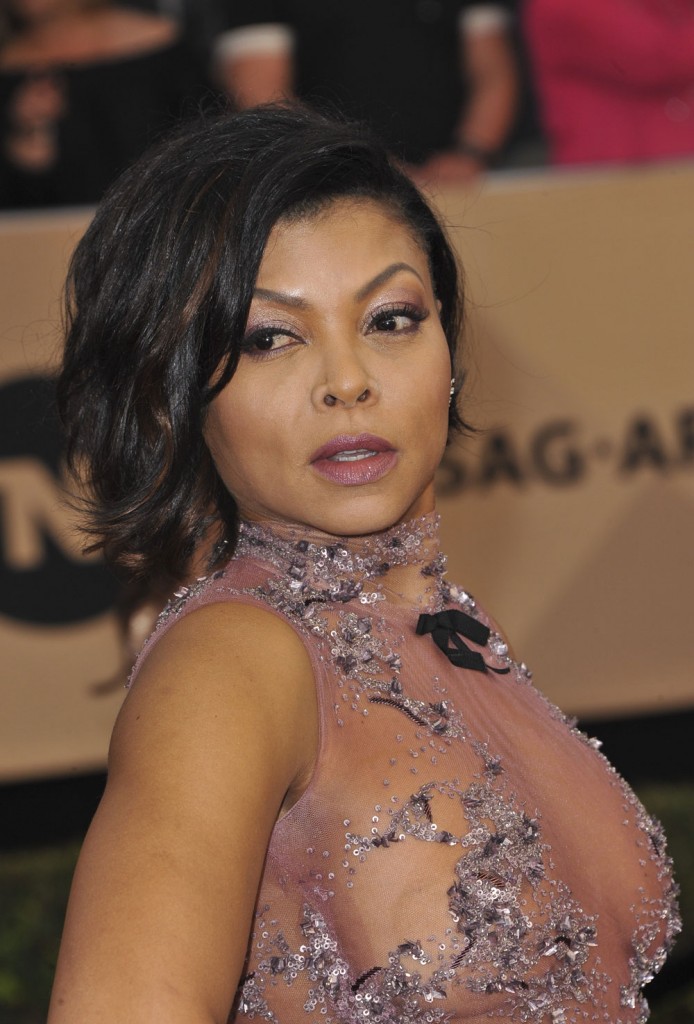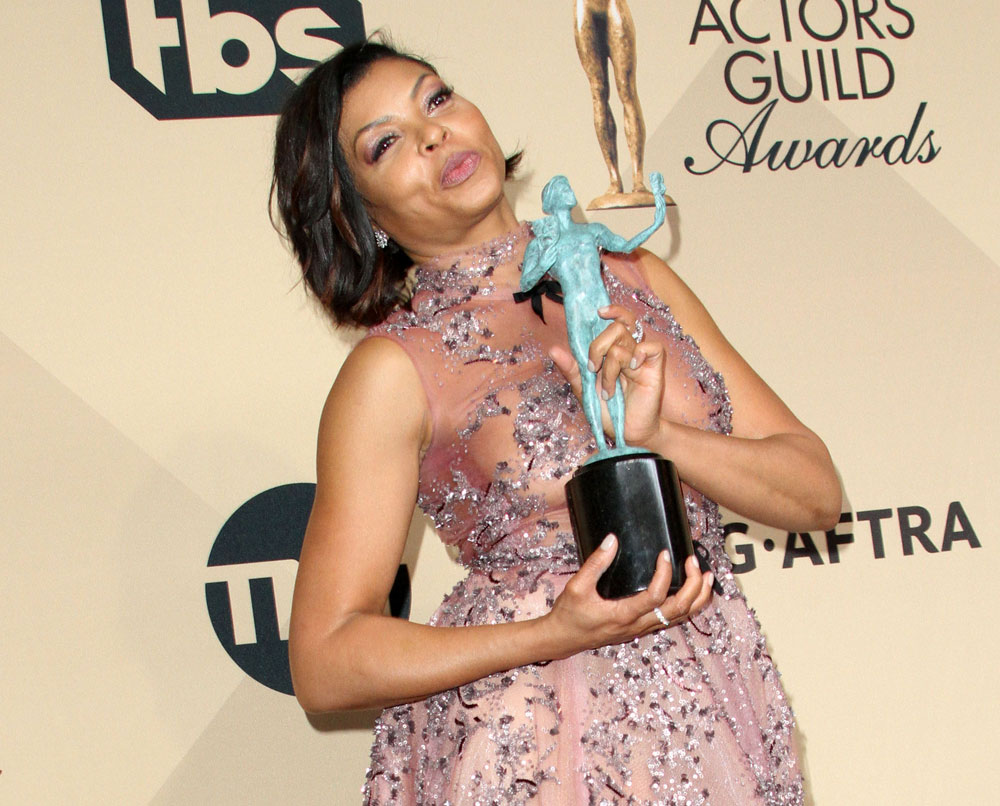 Photos credit: WENN, FameFlynet and Getty