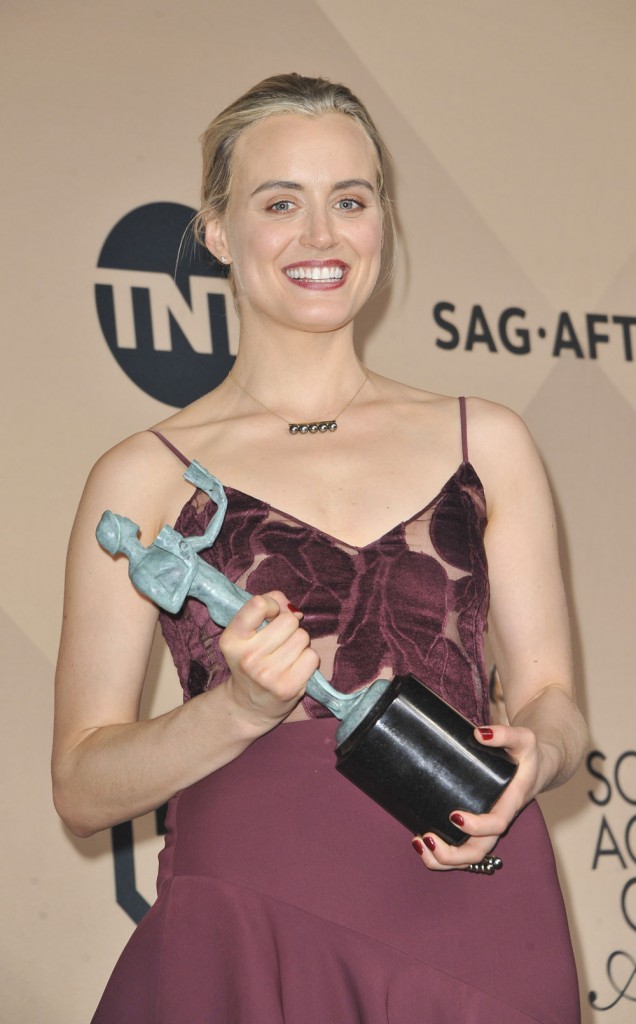 Orange is the New Black won for best ensemble in a comedy last night for the third time. When Taylor Schilling accepted the award and gave a speech celebrating the diversity of the cast and their backgrounds from different countries. There was some minor backlash on twitter for putting her in front of the mic instead of any of the other women. She's the star though and I do think her speech really encapsulated the spirit of the night. (More speeches are here.) People are understandably upset and worried that the latest executive orders violate everything we stand for and put immigrants and minorities at risk. Here's some of Taylor's speech and you can see it here. "We stand up here representing a diverse group of people representing families who have sought a better life here from Nigeria, Puerto Rico, Ireland, and we know that it's going to be up to all of us and you to keep telling stories that show what unites us is stronger than the forces that seek to divide us."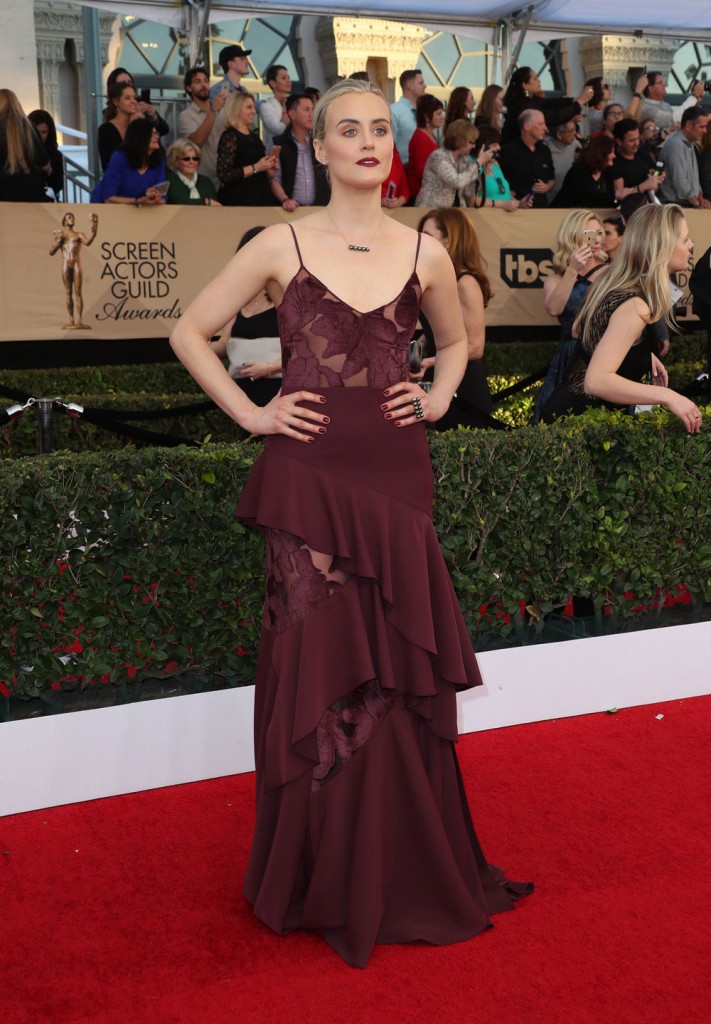 Taylor's cranberry Adeam gown was really complicated and weird. (For what it's worth Kathryn Hahn was also in a fashion-forward Adeam with some unique features but she pulled off the look.) From the waist up this is ok, but it has diagonal chaotic ruffles mixed with that same mesh and floral pattern on the skirt. It makes no sense.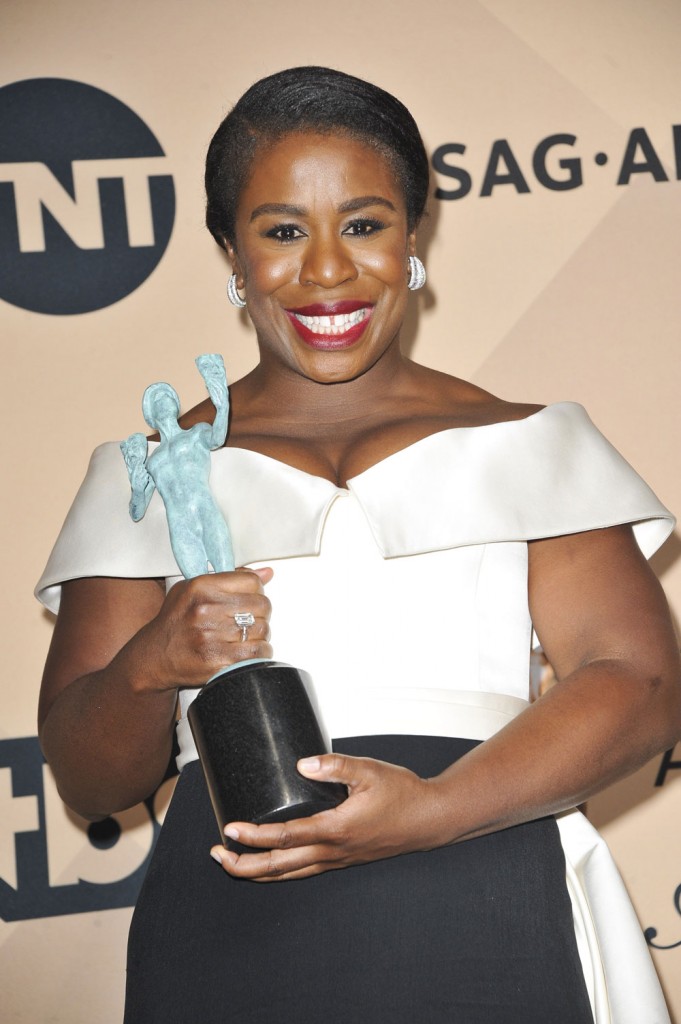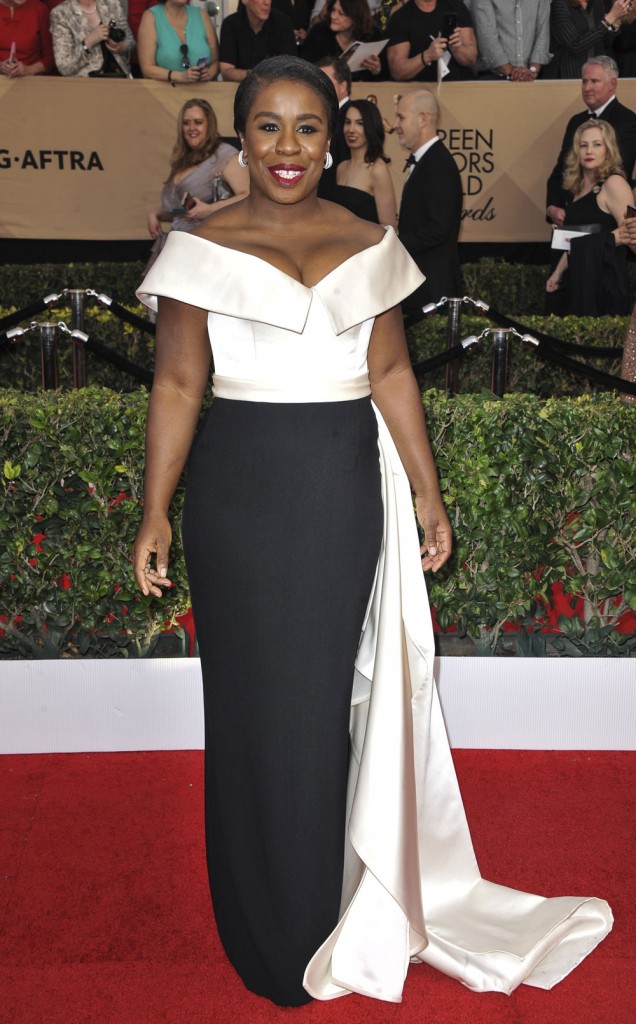 Uzo Aduba did not win her fourth SAG for her portrayal of Crazy Eyes but she was nominated! She was in a black and white Elizabeth Kennedy gown which was a little too tightly tailored up top, to put it lightly. Without the fold on top, and with a bustline that left her a little more room, I would like this dress.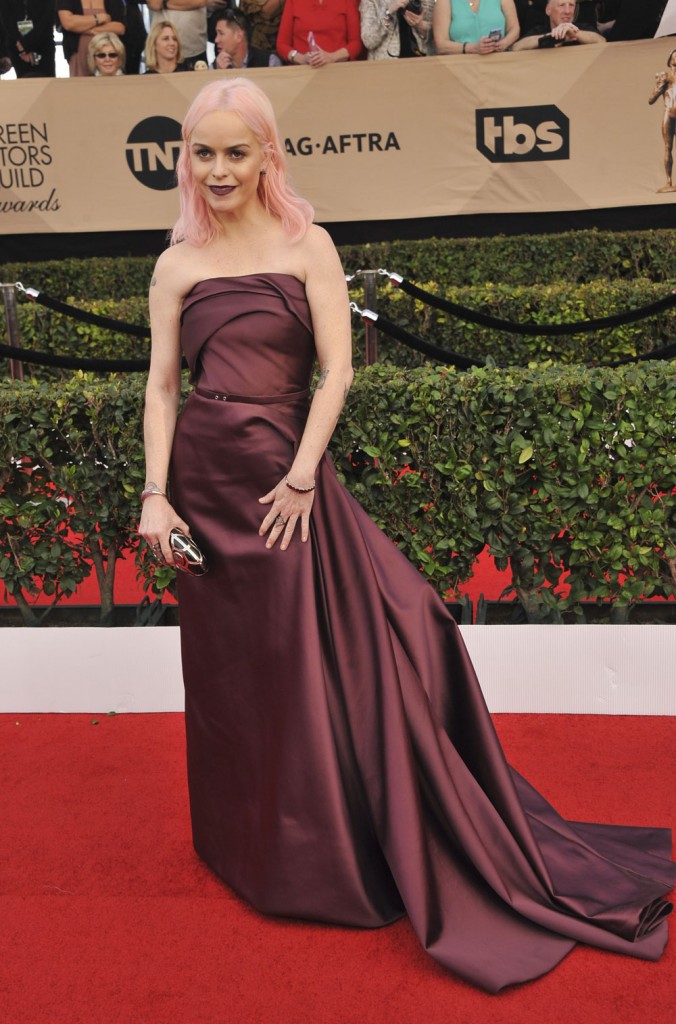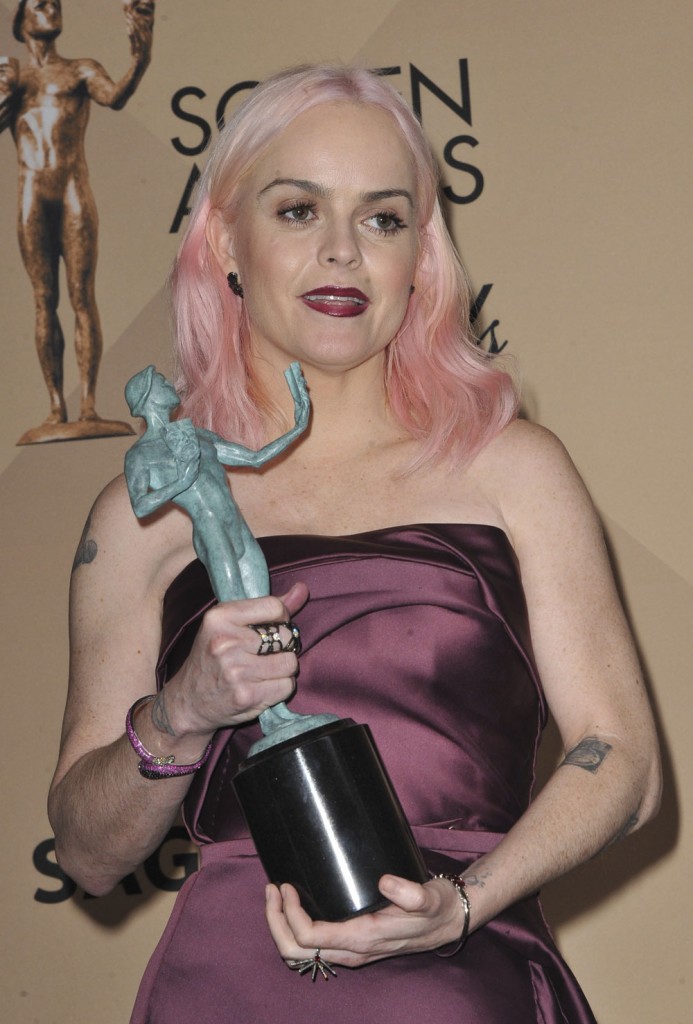 If you focus solely on Taryn Manning's Rami Al Ali gown, it's really amazing in its old Hollywood styling and color. Her hair and makeup are just so bad though. Taryn recently got sober and I hope that she's doing well and has a lot of support.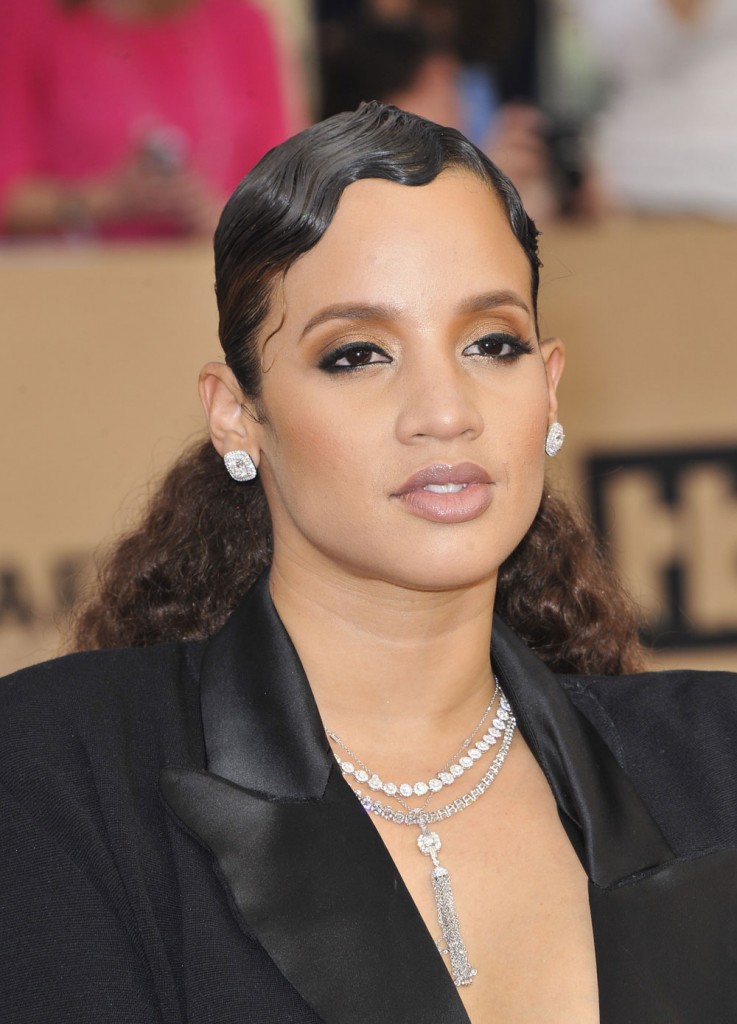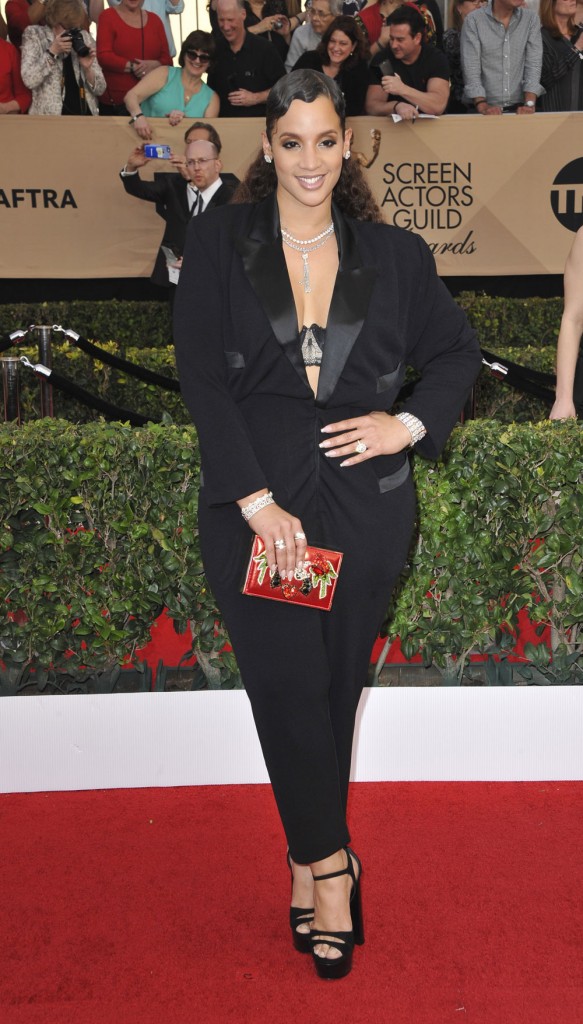 Dascha Polanko is really feeling herself in the Jean Paul Gaultier suit despite how fug it is. It's far from the worst thing she's worn, I'll say that.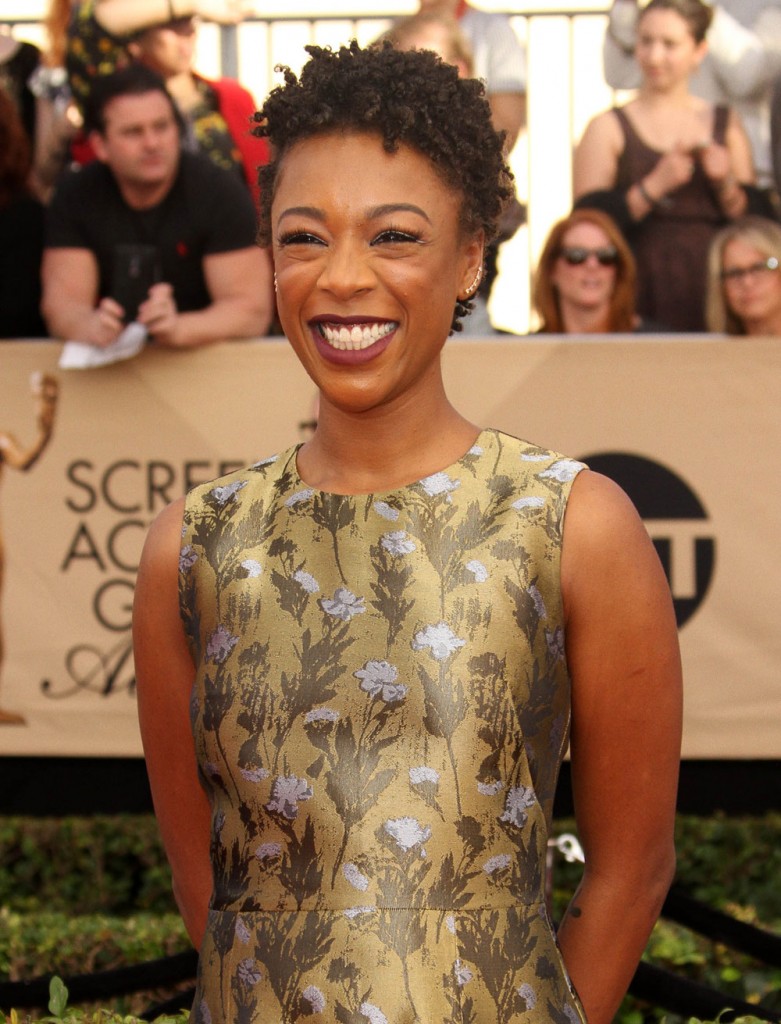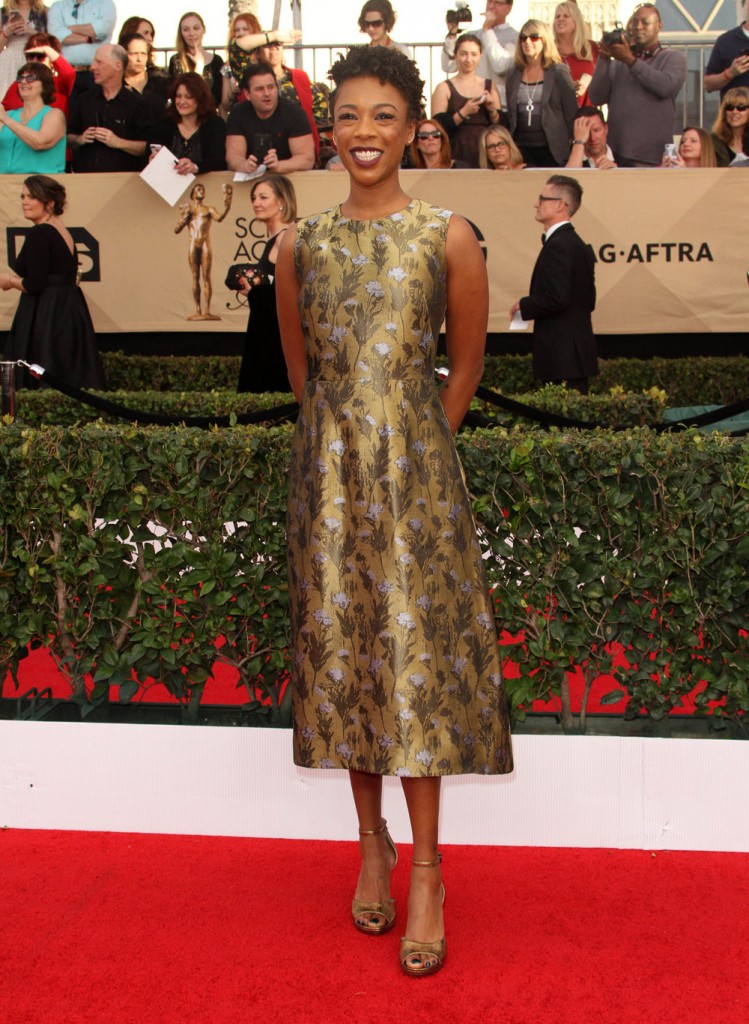 Samira Wiley is so cute in a Novis Resort gown. I wish the pattern wasn't on the entire dress, but she's so lovely it doesn't matter.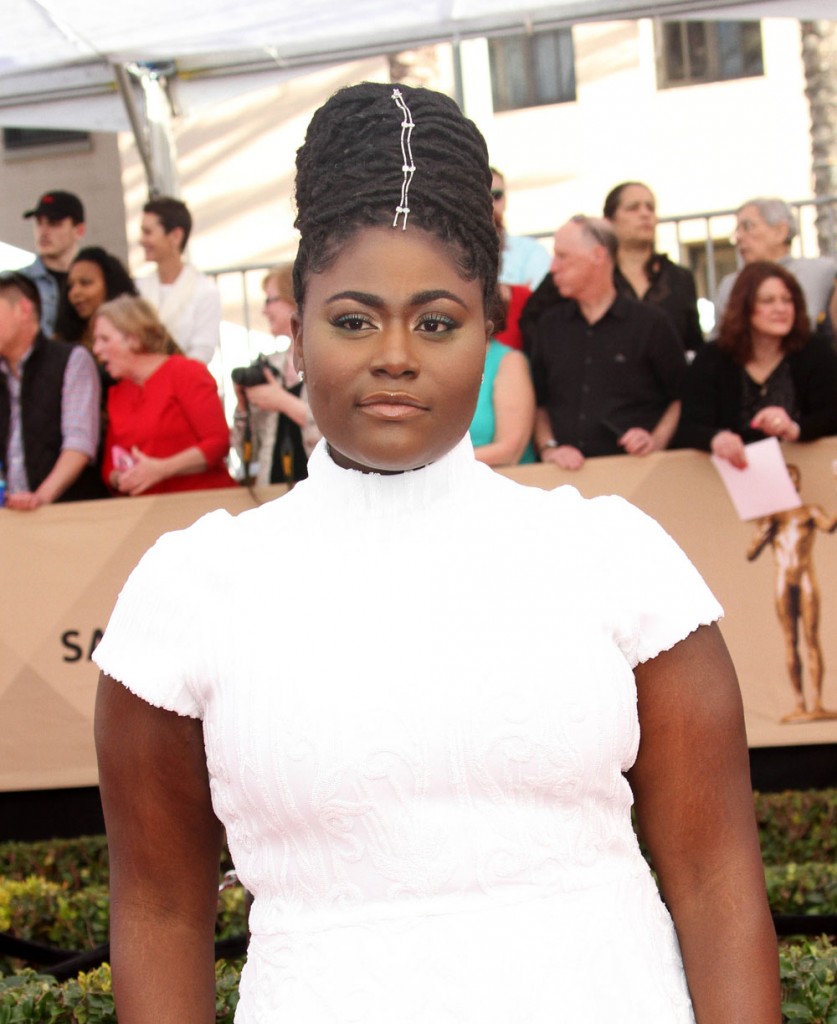 I saw a lot of compliments on Twitter for Danielle Brooks's hair. She was in a white Christian Sirano gown with a peplum, cape and cap sleeves. It looks like pants from some angles, but you can tell it's a skirt from others. There's too much going on with this dress but at least it's all one color.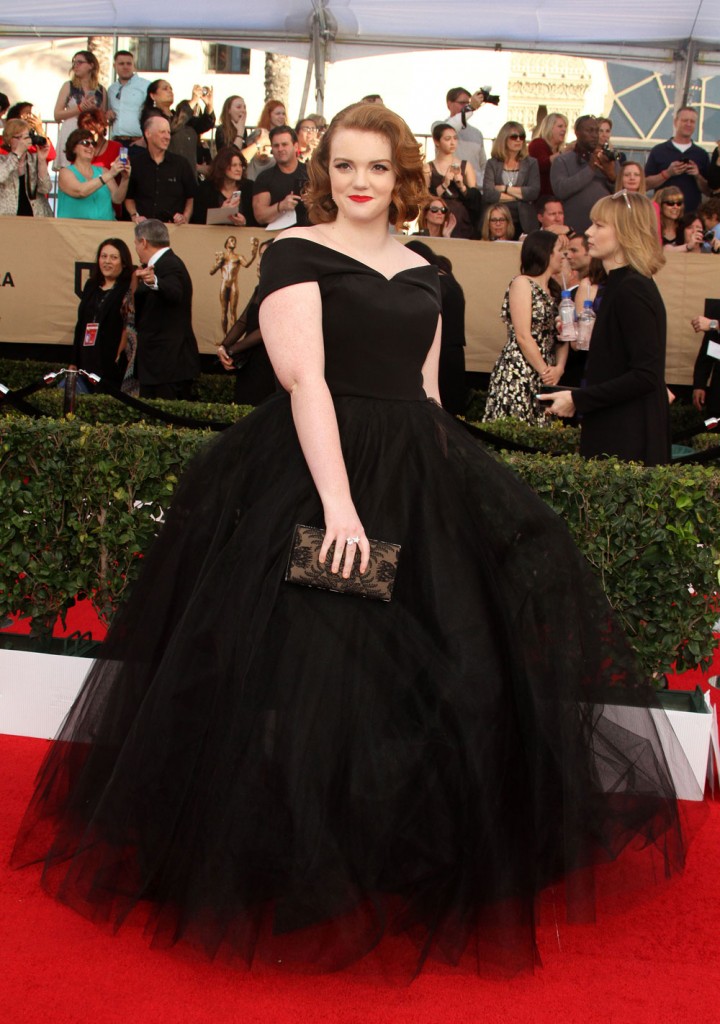 Finally, she's not in OITNB like the other women in this post but I wanted to include Shannon Purser, Barb from Stranger Things, who is also in Christian Siriano. THIS IS BARB! She looks like a million bucks and is working that barbie dress.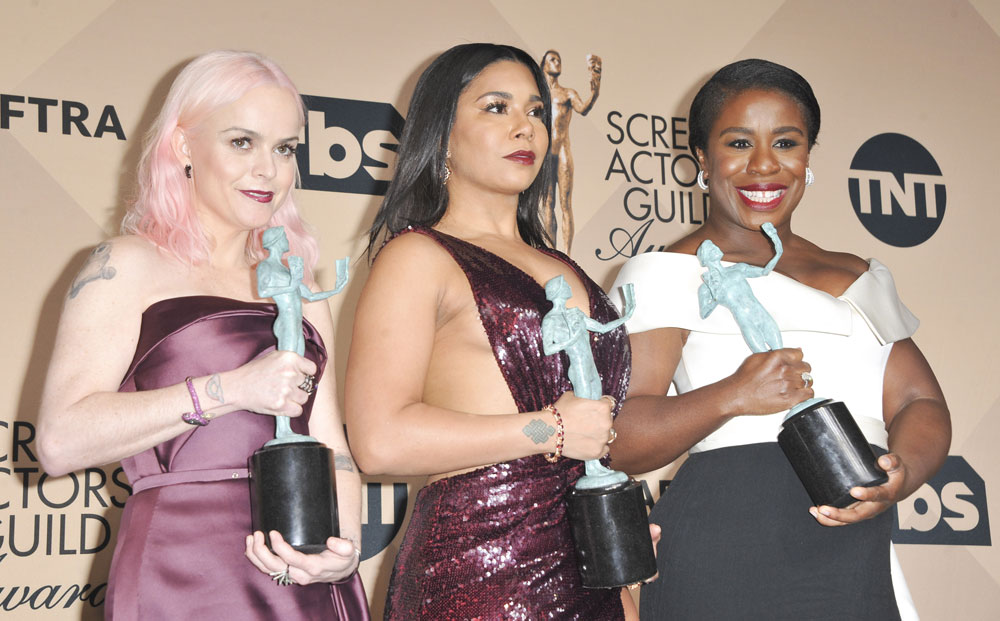 Photos credit: WENN, FameFlynet and Getty