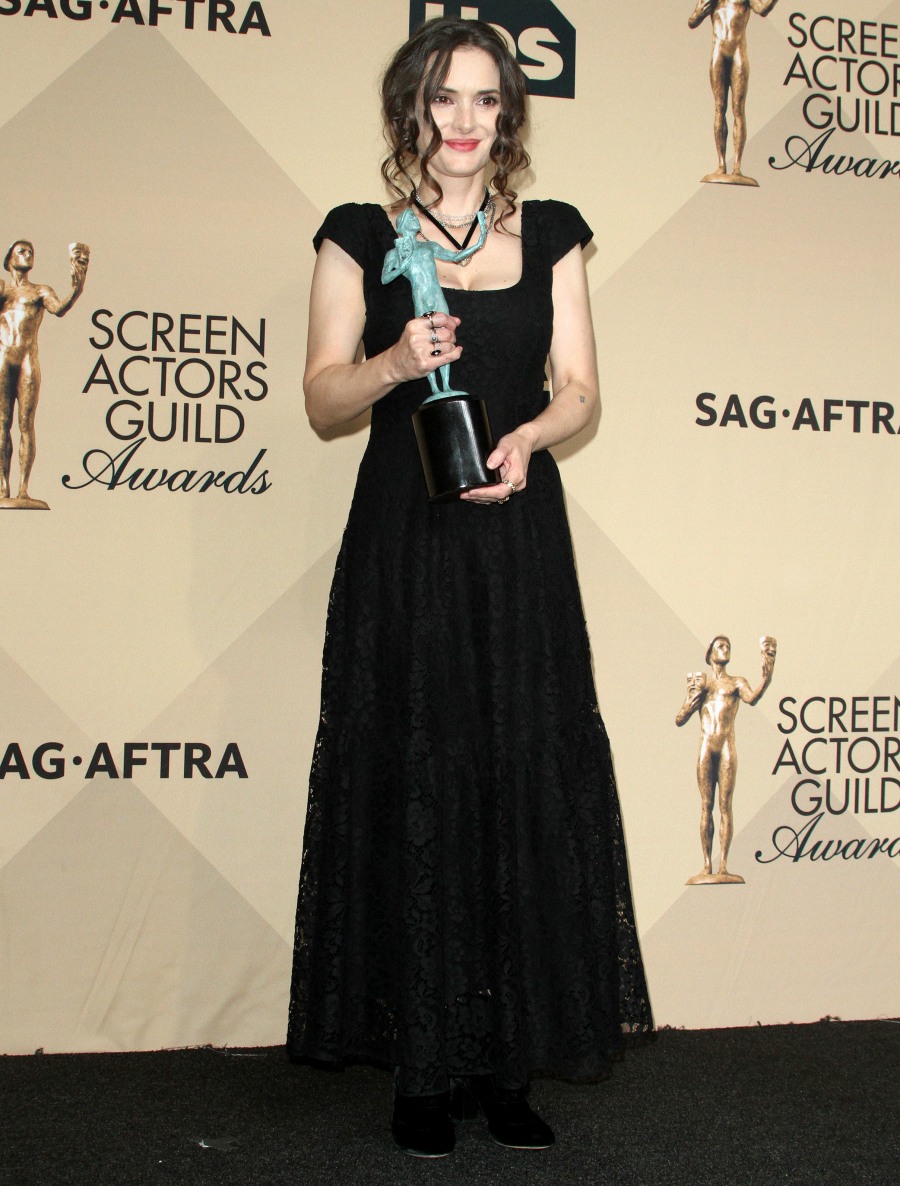 One of the best parts of this awards season is the return of Winona Ryder to her rightful place on the red carpet. The problem is that old-school '90s Winona is no longer with us. I'm a '90s Girl so I remember when Winona was The One. We couldn't wait to see what she would wear to the Globes and the Oscars back then. Nowadays… her style is pretty boring. To last night's SAGs, Winona wore this custom Ryan Roche dress in black. It's got a pretty neckline and shape but it's pretty boring overall. Thankfully, when Stranger Things won Best Ensemble in a Drama, Winona got on stage and her reaction shots were the best.
The many faces of Winona Ryder. 🙌😂 #SAGAwards pic.twitter.com/oqegdrXWlX

— Entertainment Weekly (@EW) January 30, 2017
Winona Ryder sparks a meme frenzy as she reacts to David Harbour's SAGs speech https://t.co/PFRByvOARW pic.twitter.com/6Kw01NlRNJ

— Daily Mail Celebrity (@DailyMailCeleb) January 30, 2017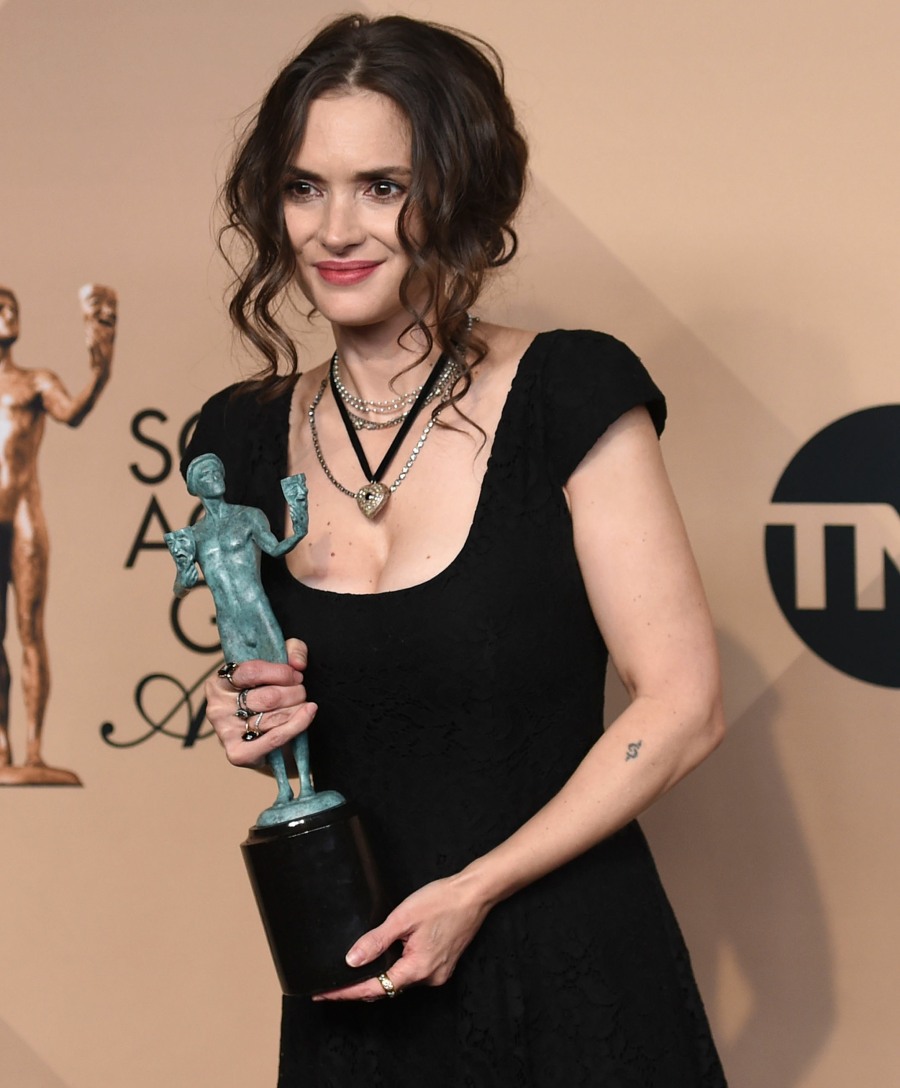 I also sort of thought Thandie Newton's SAG look was overrated. Thandie wore this Schiaparelli Couture dress which… I would have edited, I think. Like, if you're going to go for a twee, full-skirted dress with an embroidered ferris wheel, maybe it doesn't need that black shoulder disk? The black stuff on her shoulder looks like the body-tape athletes use.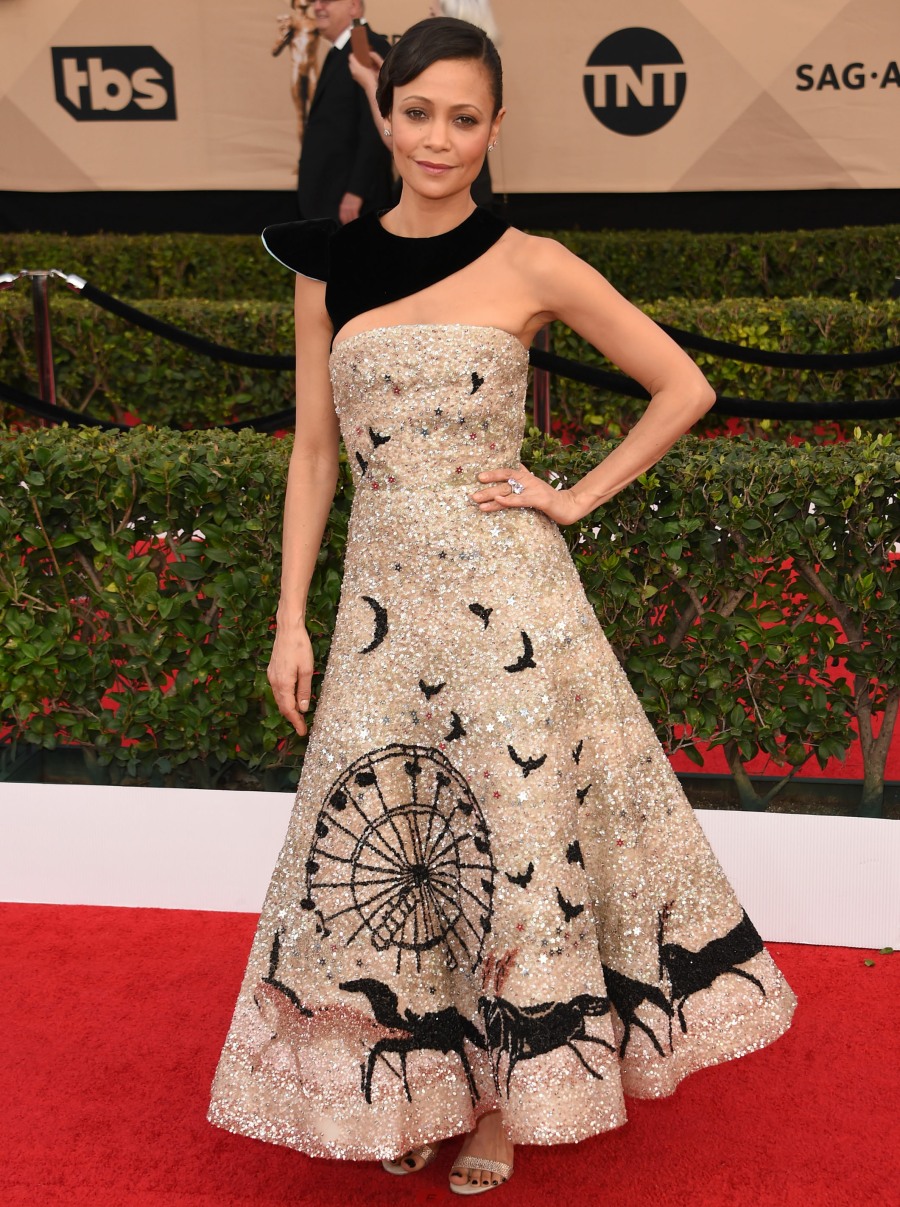 Photos courtesy of Fame/Flynet and WENN.