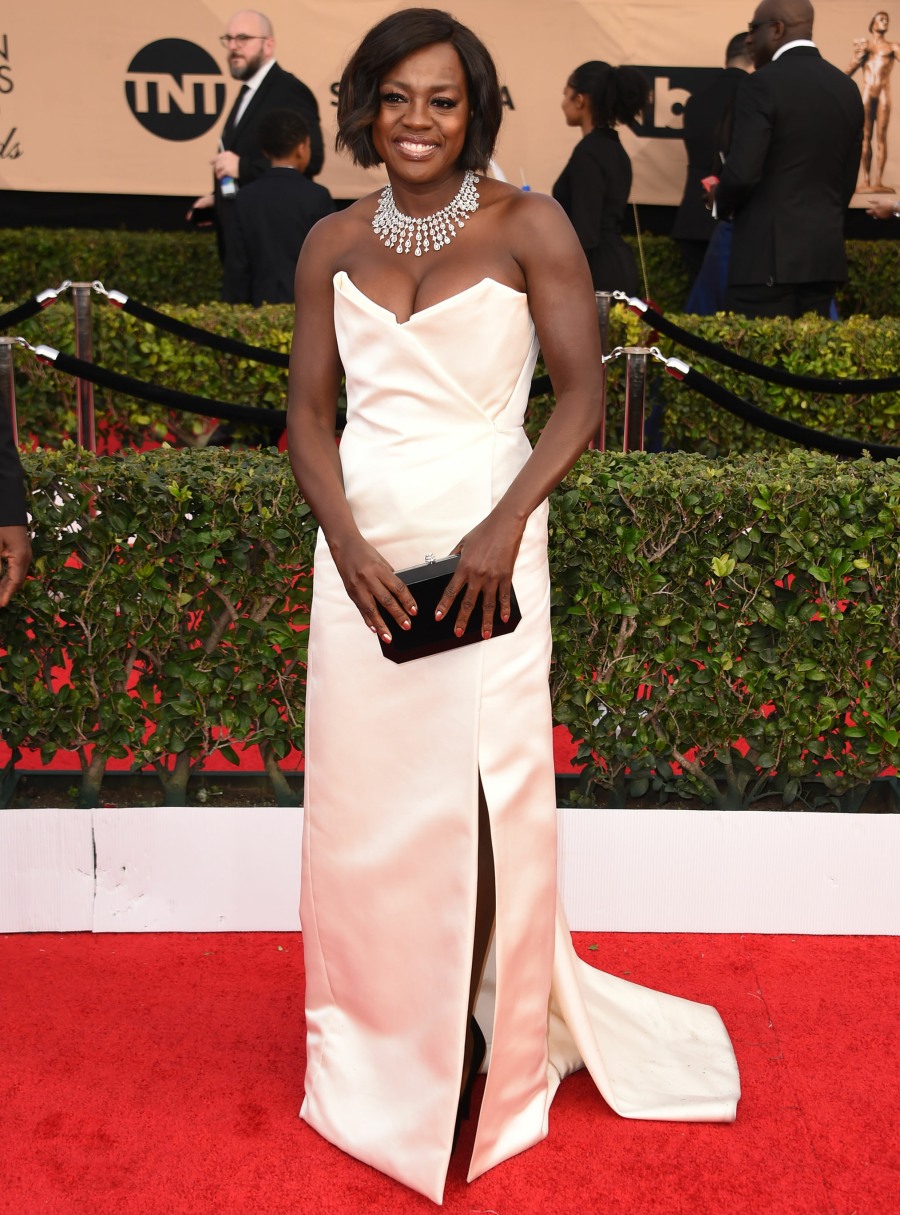 Viola Davis is a goddess among women. And she is absolutely winning that Oscar this year. She just has to! I really do think she will – she's won the Globe and the SAG Awards and people have been saying for months that she's a sure thing. She's started dressing with more confidence too! Viola wore this white Vivienne Westwood gown which… would have been a stunning wedding gown for someone. Still, I like that she went glam and went for white-gown-and-dripping-in-diamonds. She absolutely should have fun with it and she seems like she is.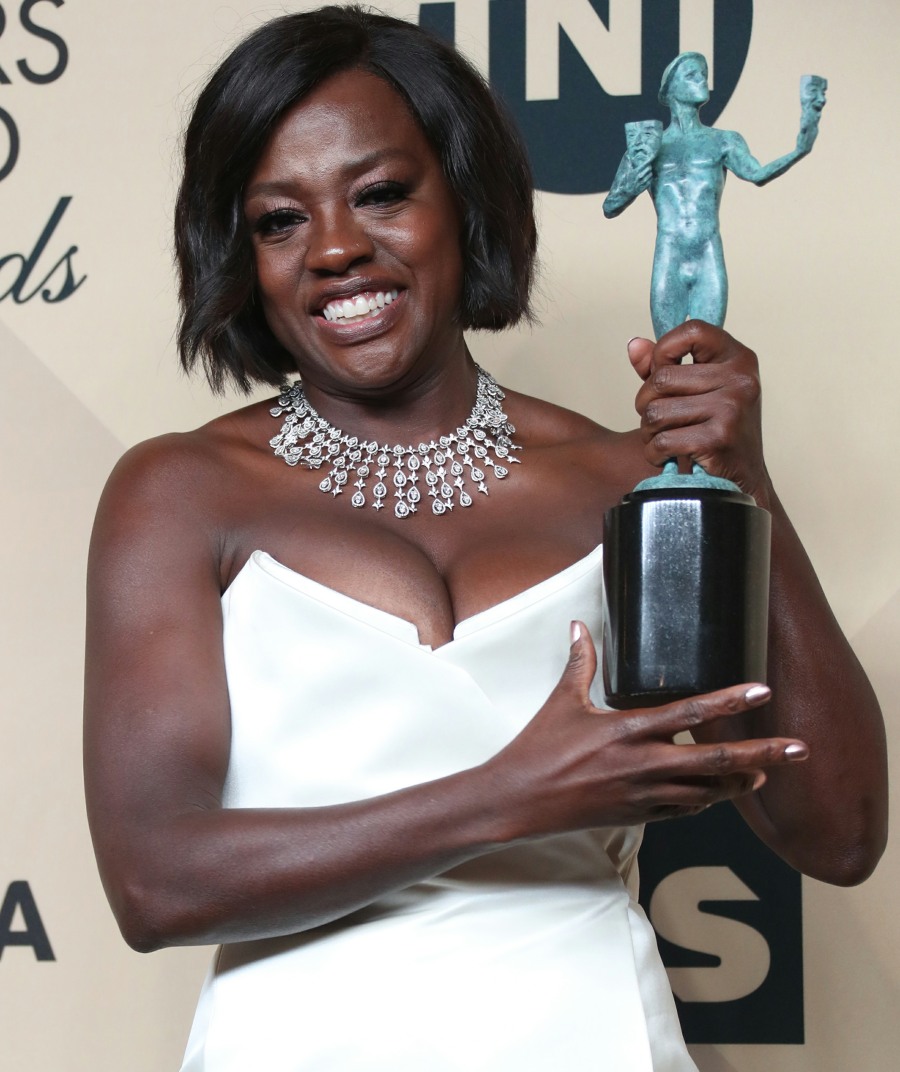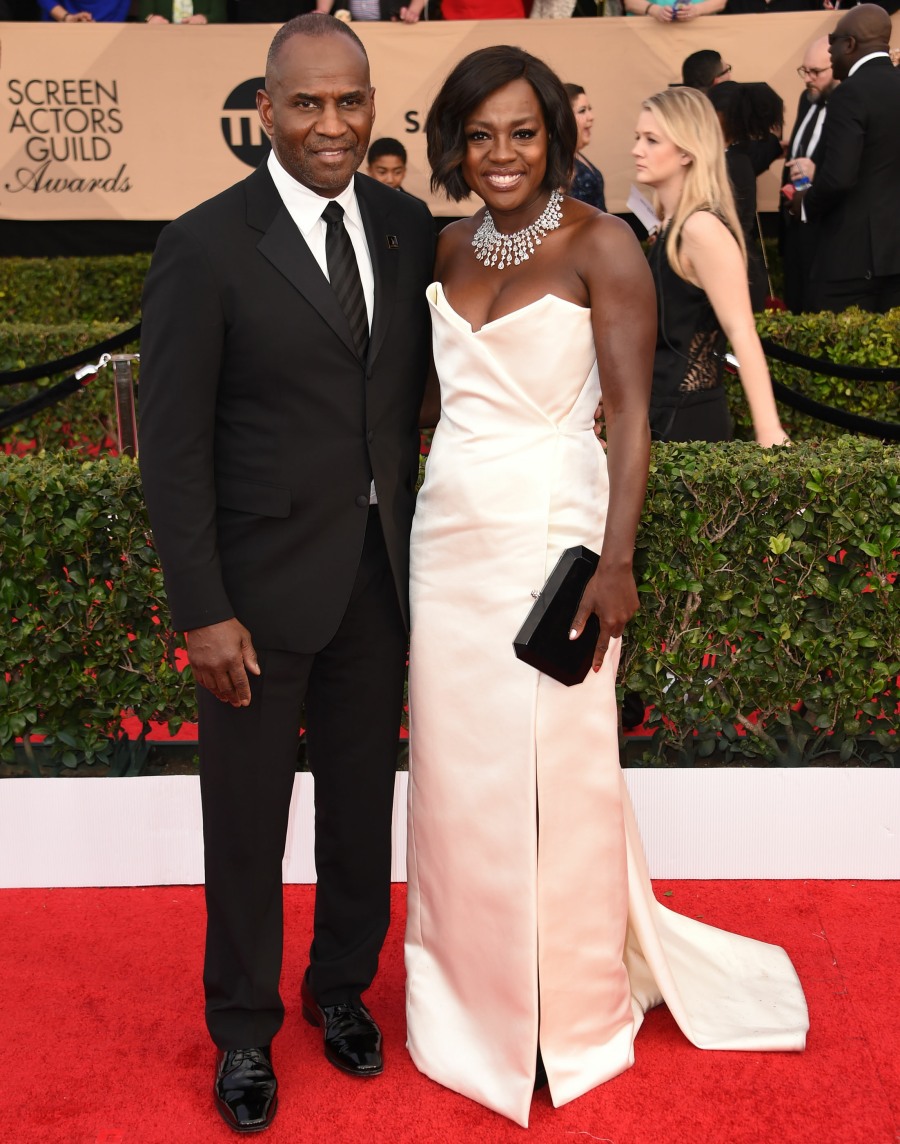 Gwendoline Christie also wore Vivienne Westwood and hers was one of the worst. My God. She's tall and she's got great long legs, so why wear something that makes her looks short and dumpy? Awful.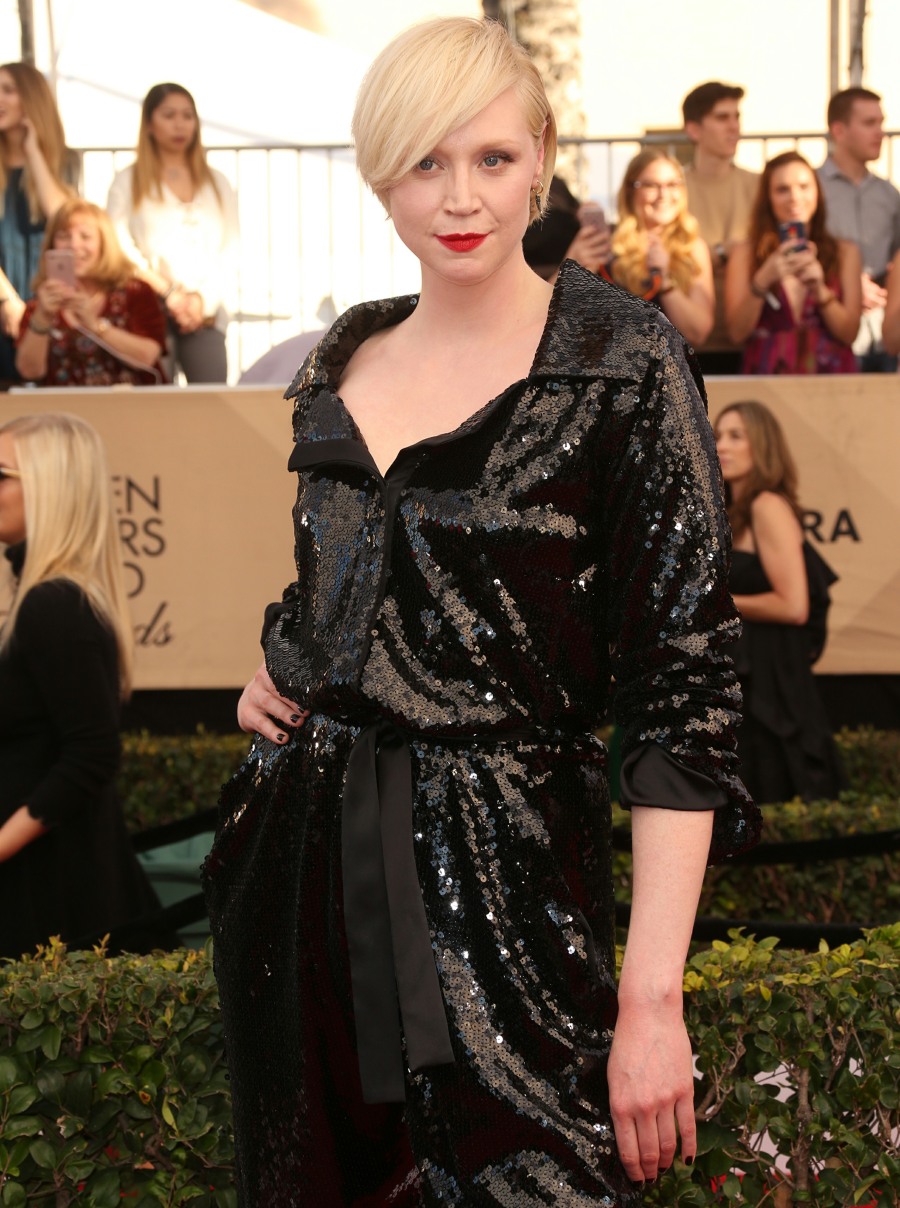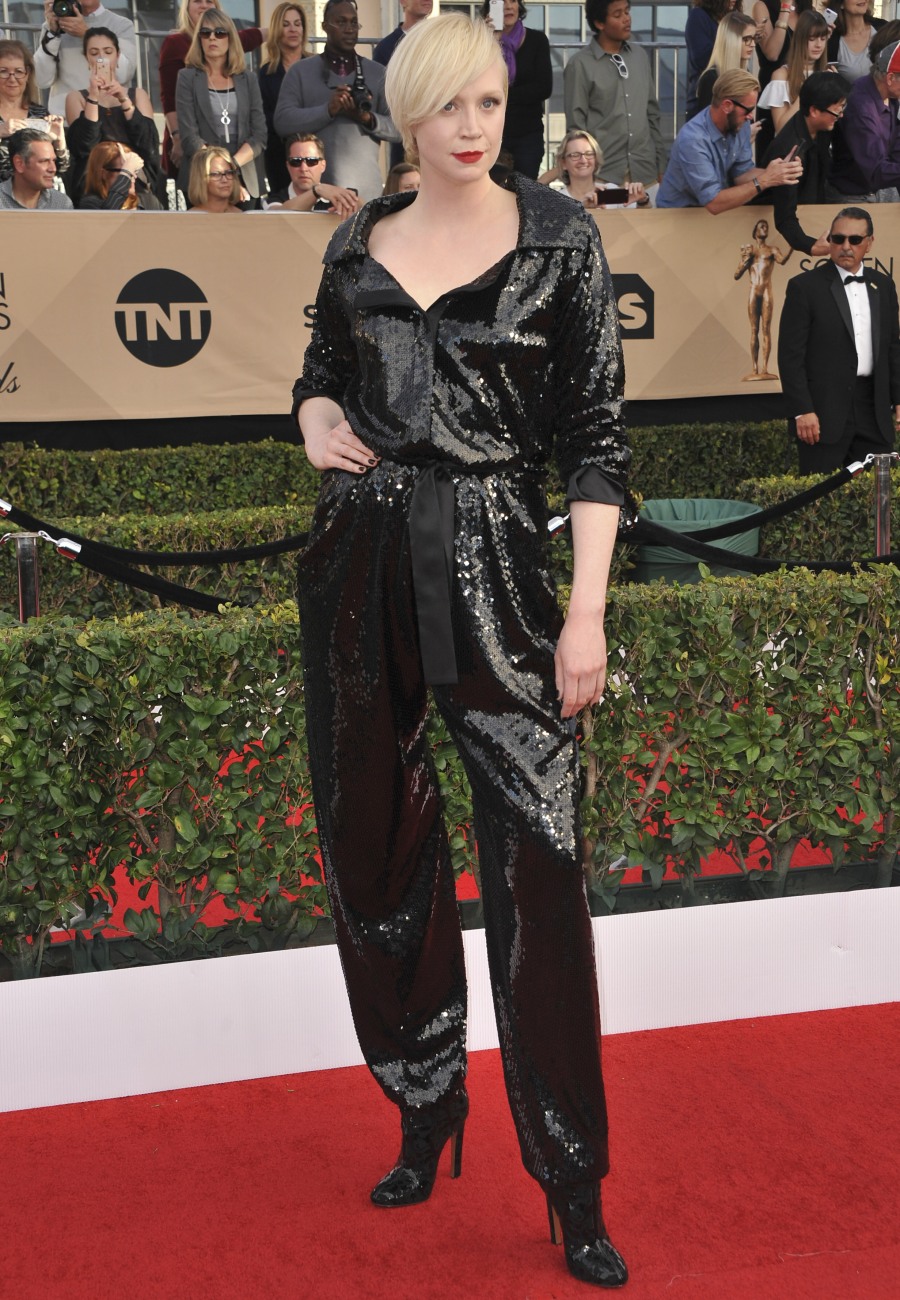 Maisie Williams really tried something new and it totally worked. She wore this Charlie Brear slipdress (ish) and went for a really dark lip. I like the combination of pale dress and dark lip, and the whole thing reminds me so much of when that was in fashion in the '90s. Maisie would have loved it back then.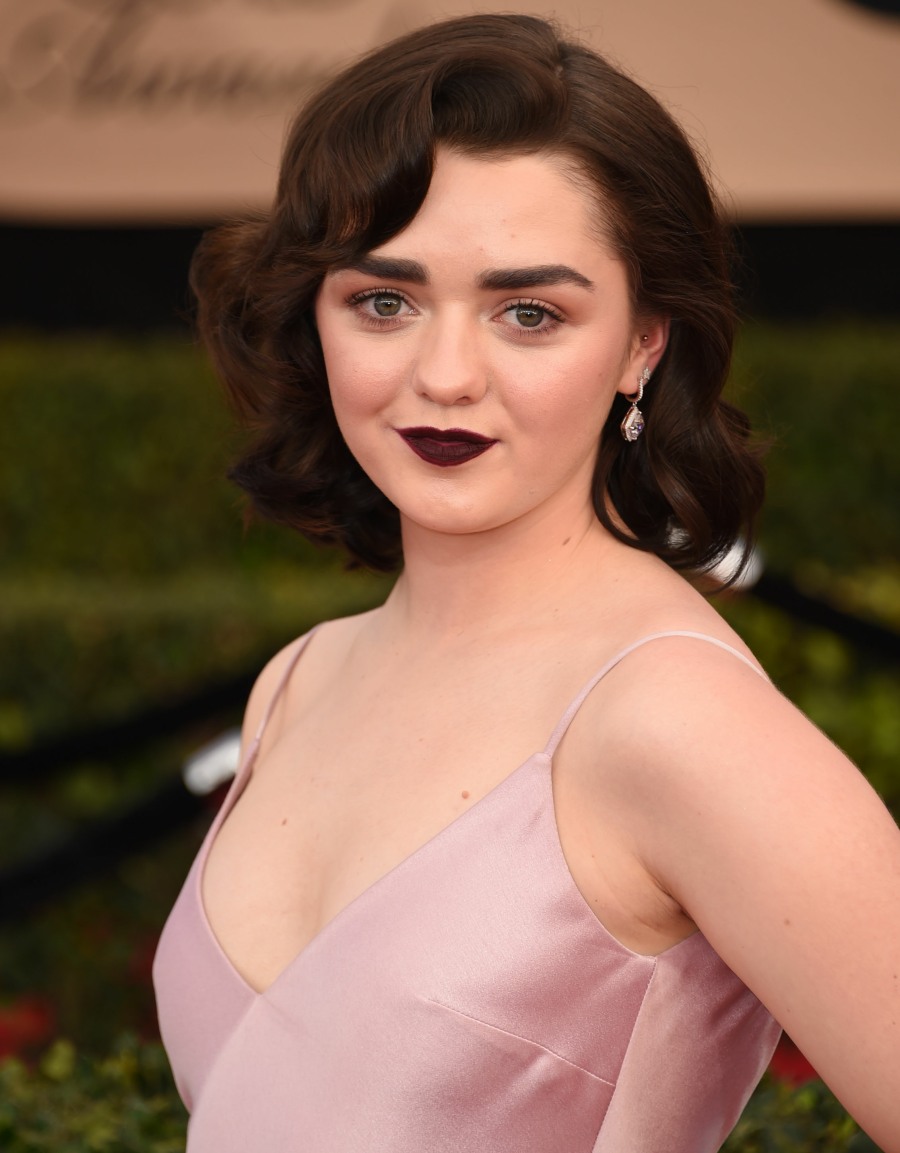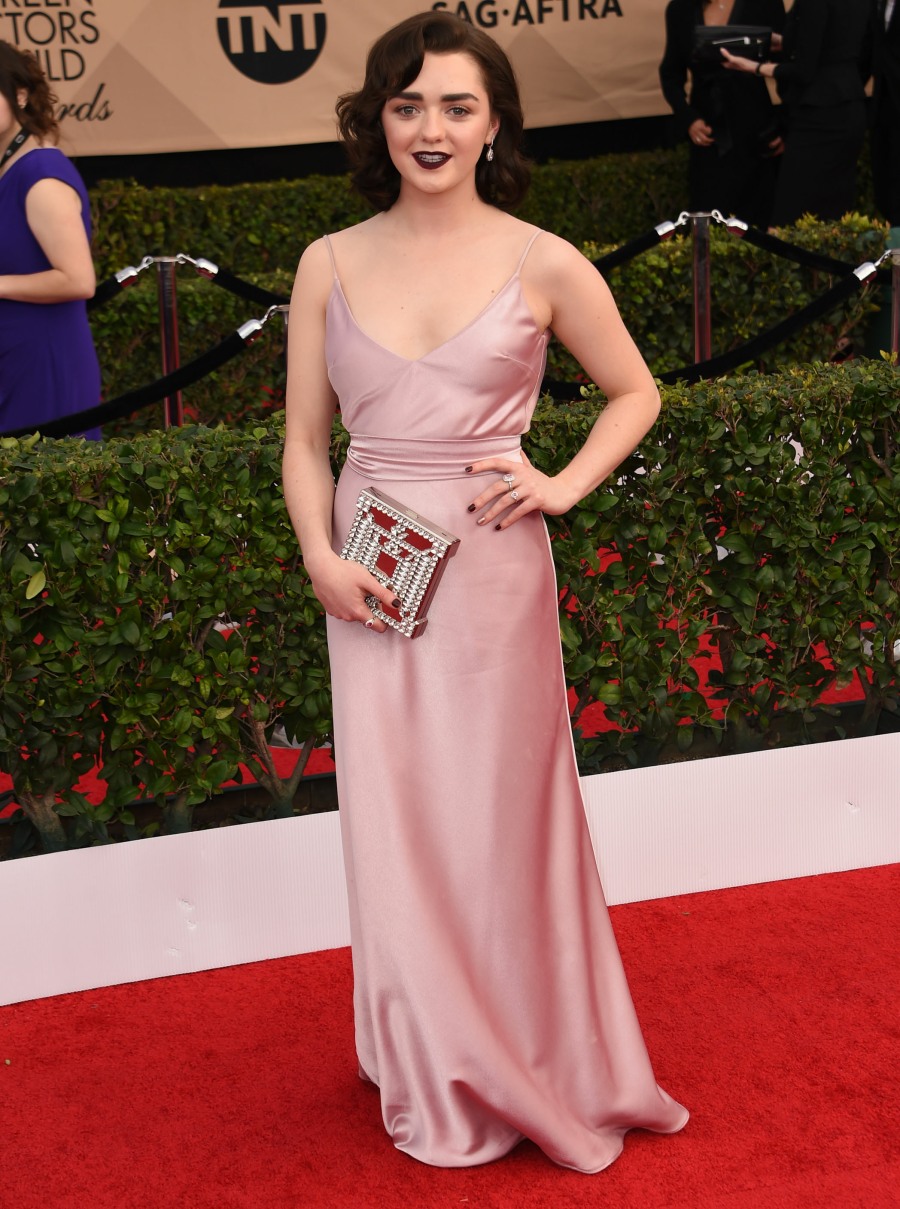 Photos courtesy of Fame/Flynet and WENN.