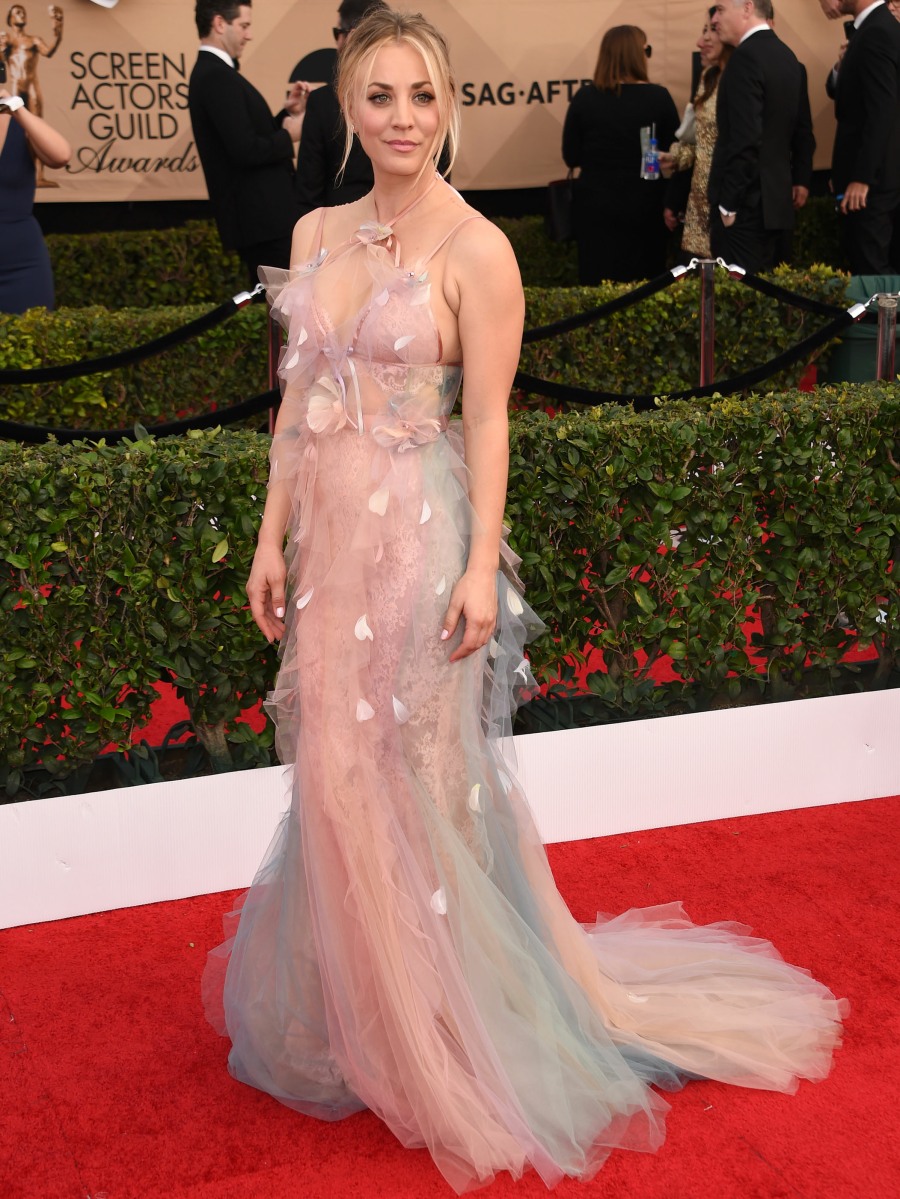 I burst out laughing when I saw Kaley Cuoco on the SAG red carpet. It's not because she is funny (she is not). It's because only Kaley Cuoco would try to pull off this ballerina fuggery. You'll never guess who designed this!!! MARCHESA. I know, how shocking. From the front, it's twee, wannabe-ballerina pink tulle nonsense. From the back, there's green and… yeah, this is just a mess. A hilarious mess. God, and her hair looks like she just finished working out.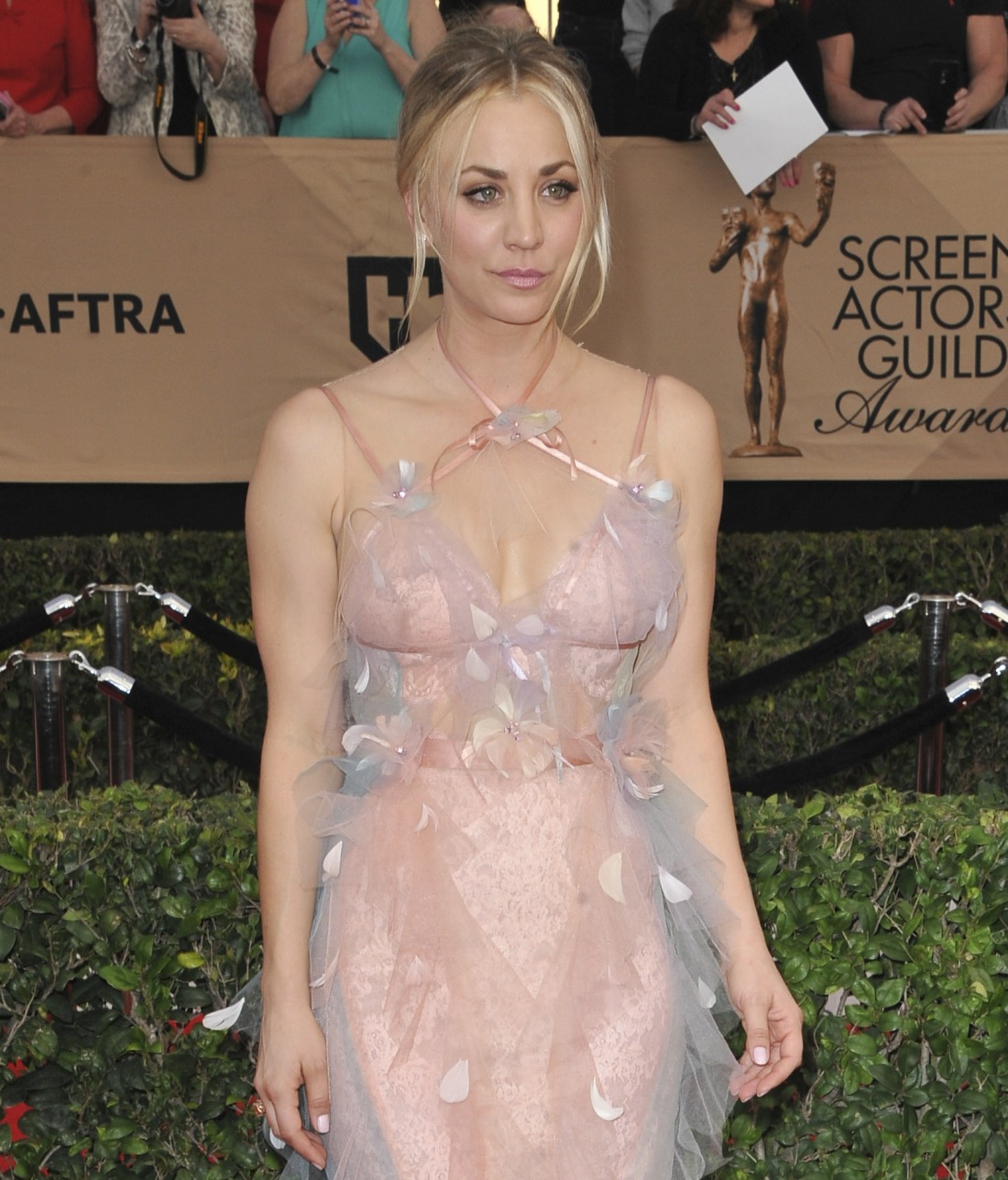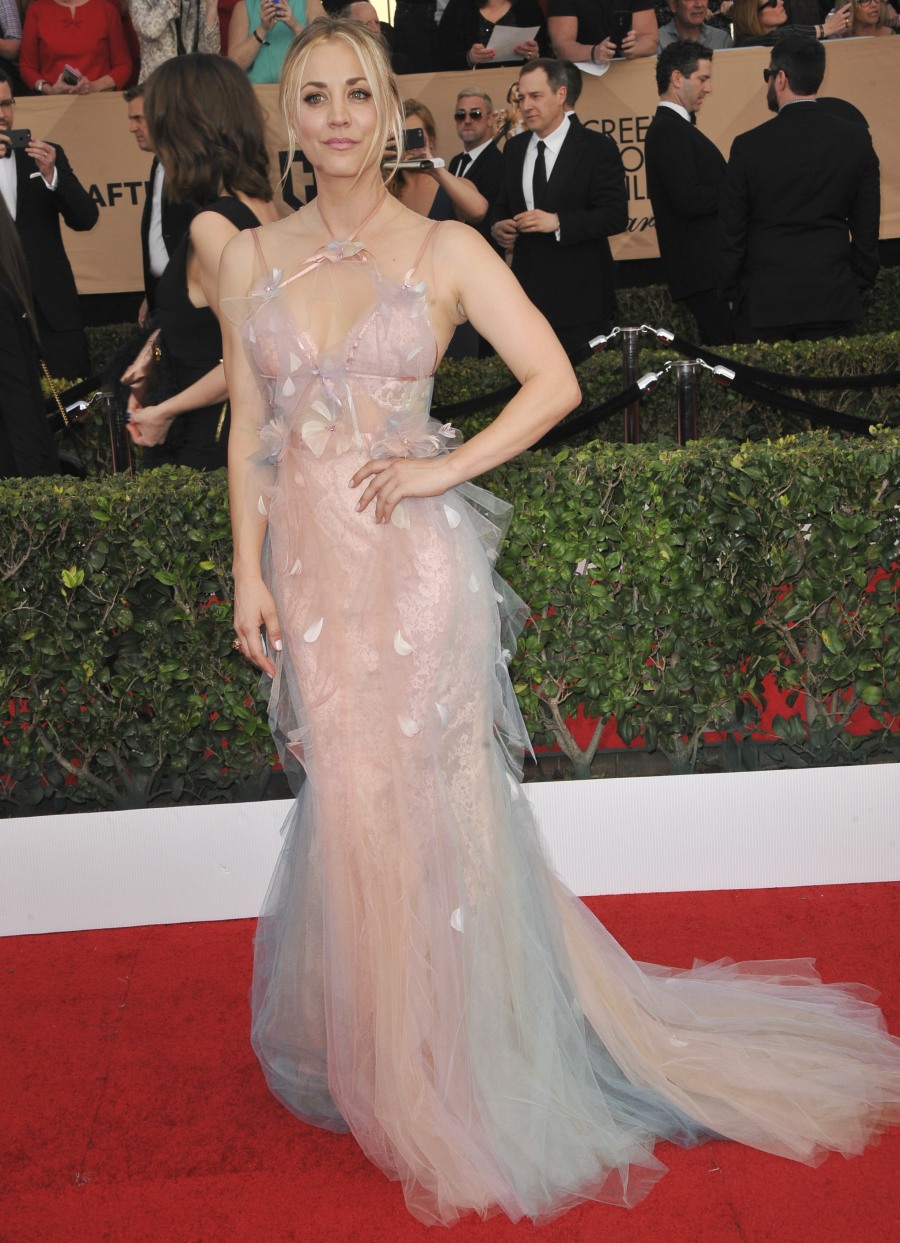 Sophia Bush also wore Marchesa and this isn't AS offensive to me as Kaley's, but it's still pretty bad. I would think that Sophia has access to better looks than this? Surely J. Mendel would dress her, or maybe she could get someone's second-choice Elie Saab? But no, we got an badly-tailored hot pink mess with that thing on the side? I feel like Emperor Baby Fists would love to grope her dress. (PS… her makeup was probably the worst thing about this.)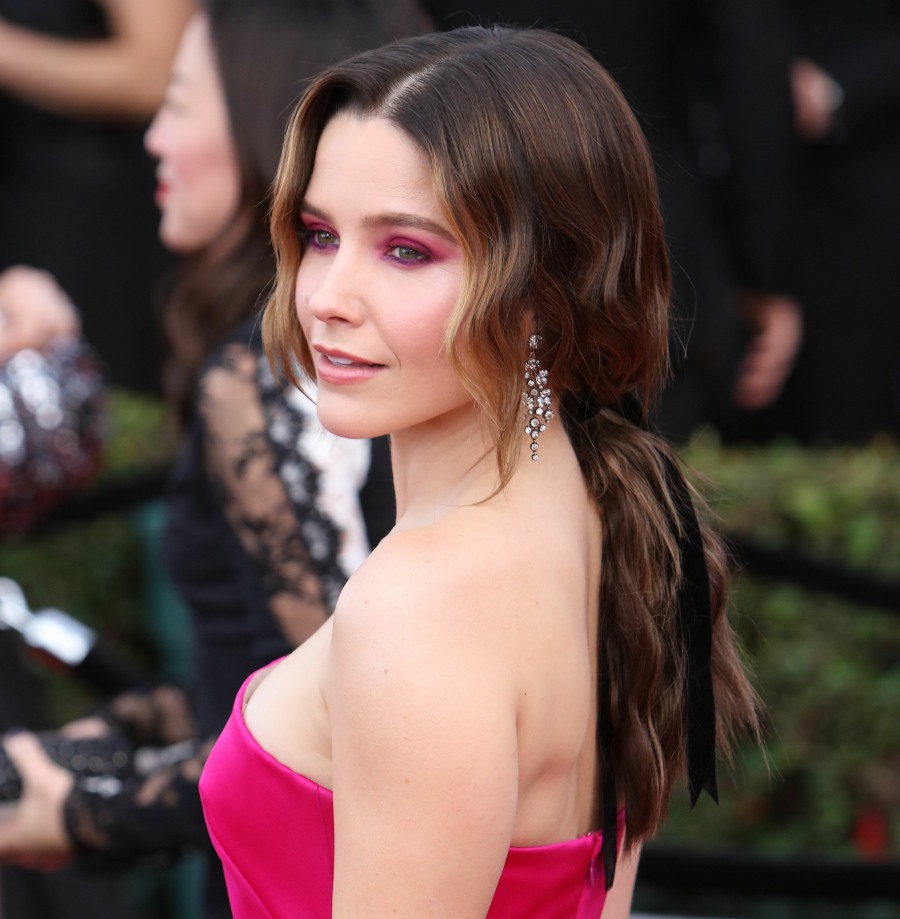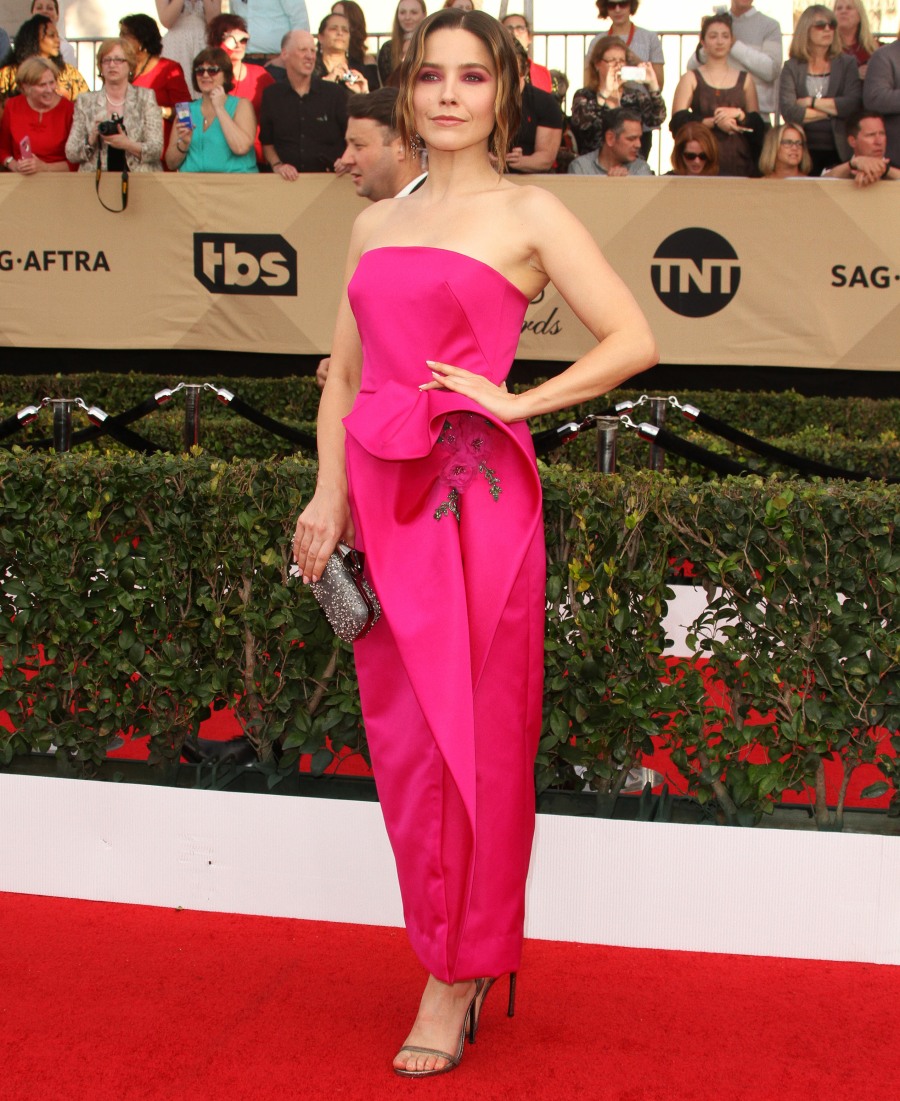 I don't even remember seeing Gina Rodriguez on the carpet, so her dress came as a surprise to me. This is Patricia Bonaldi. Not the best, but not the worst either.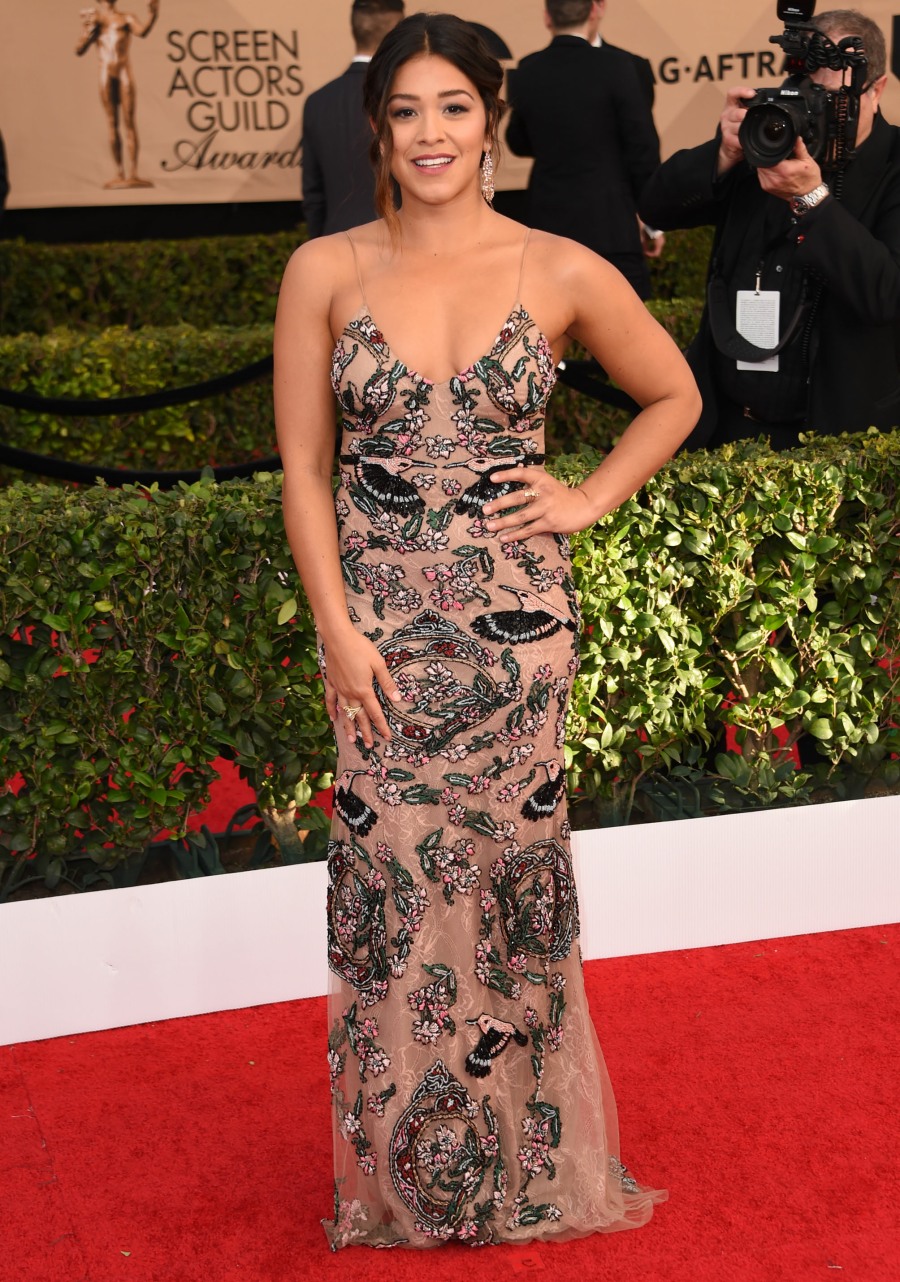 Photos courtesy of Fame/Flynet and WENN.