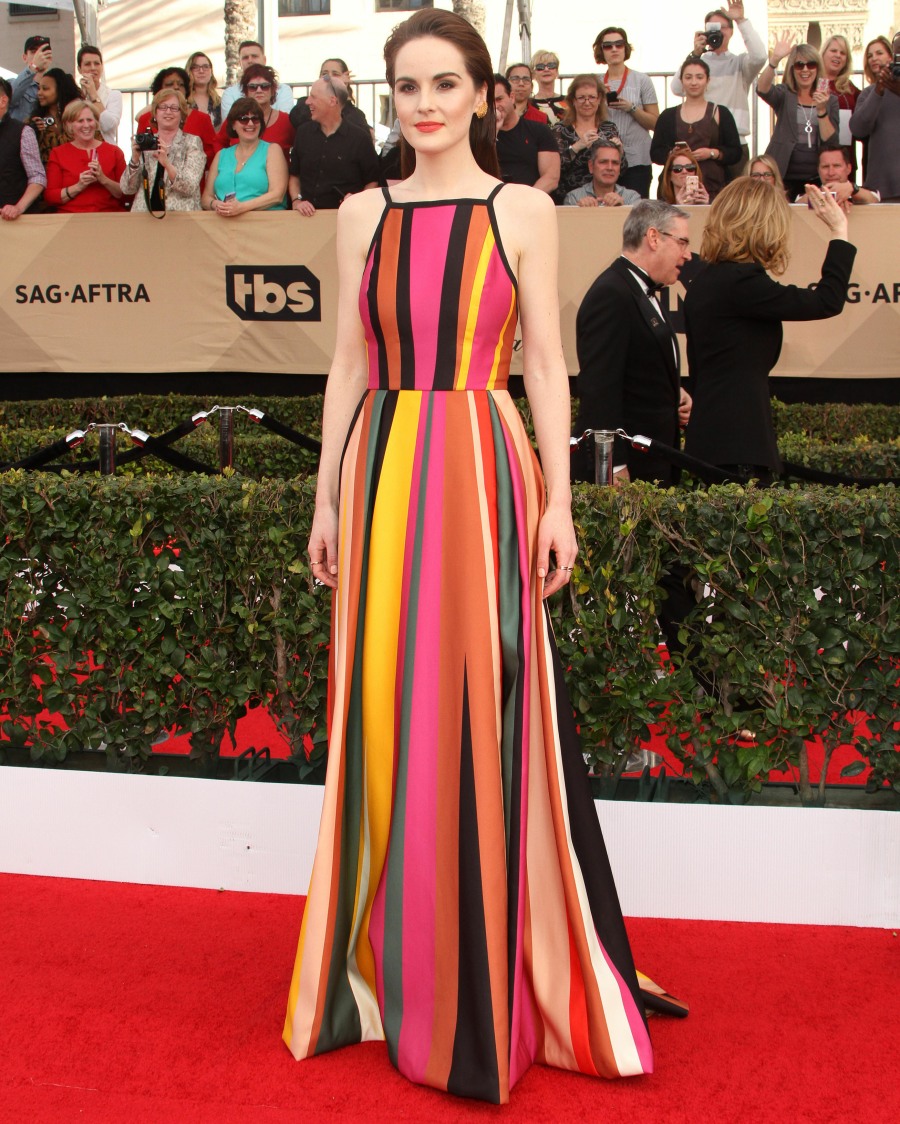 Michelle Dockery was one of the first women on the SAG red carpet last night and she was easily one of my favorites. It was weird to have a "best dressed" contender come out so early on the carpet, but here we are. Michelle's striped gown is by Elie Saab and it's amazing. It's meant to be worn on someone like Michelle – tall, almost regal, with a small bust. I love the colors and the design. Total win for me.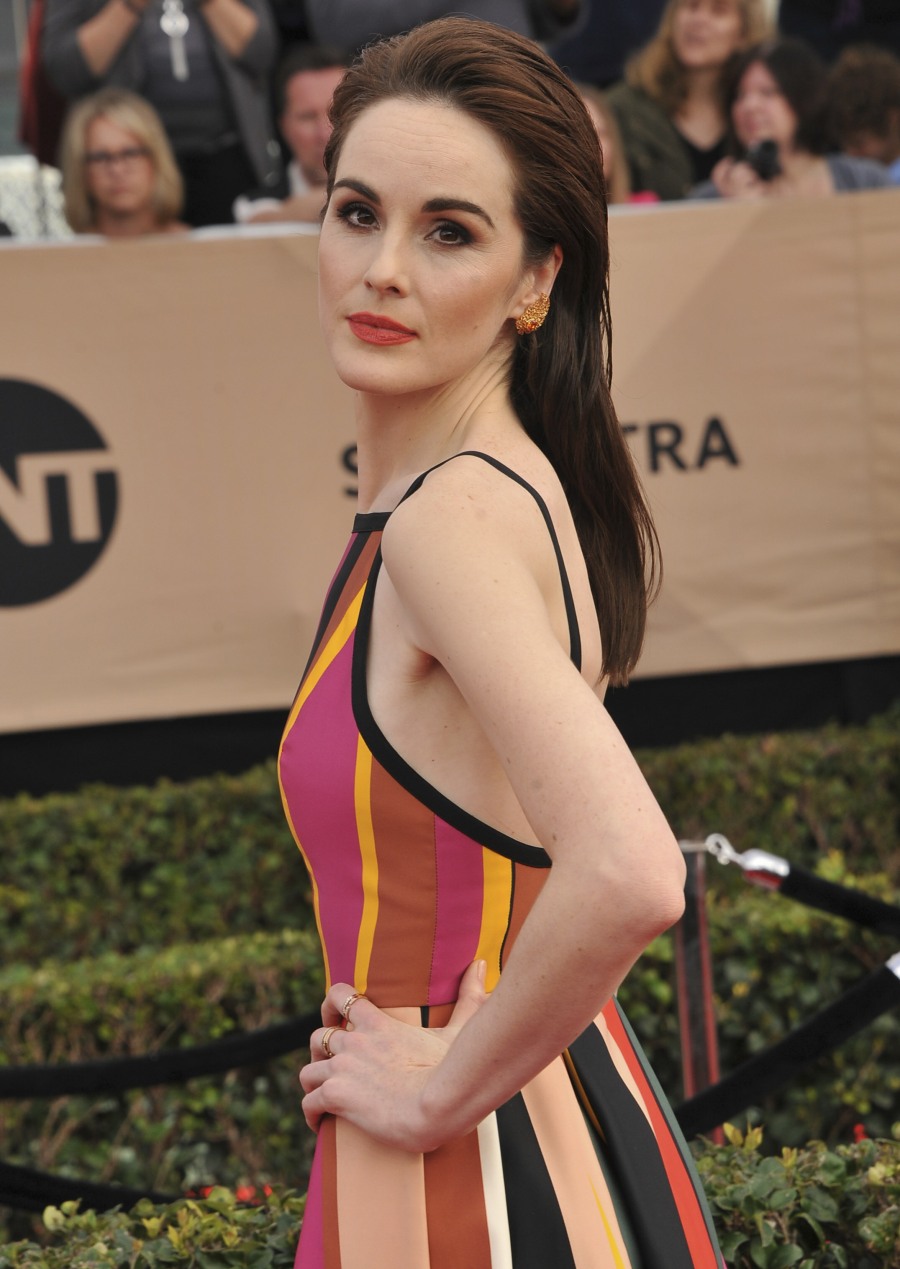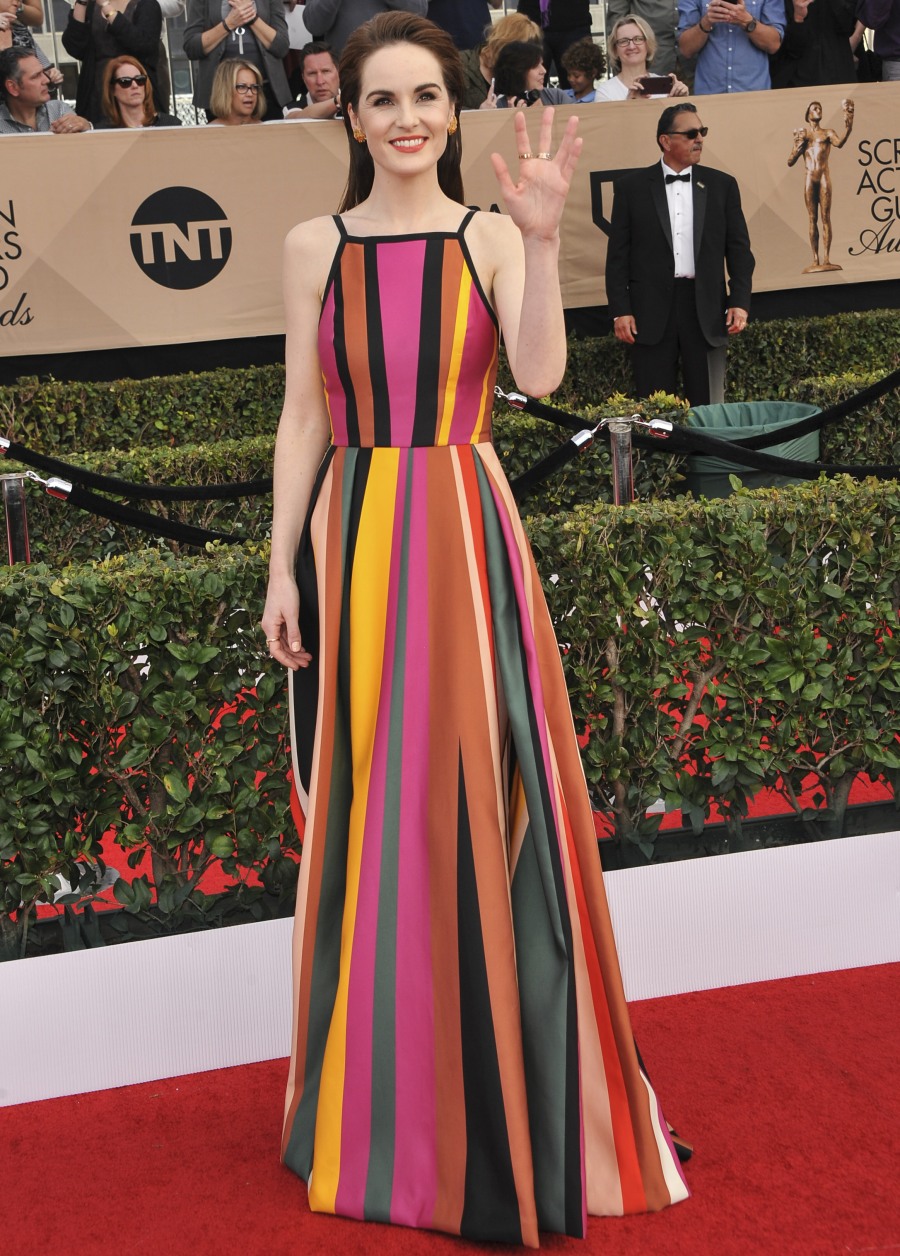 A lot of people compared Black-ish's Yara Shahidi's look to Michelle's. It definitely seemed like stripes were on-trend, and Yara's Naeem Khan dress was perfectly adorable… for her. She's only 16 years old! So yeah, this was just right. It was twee, but it should be twee for a 16-year-old.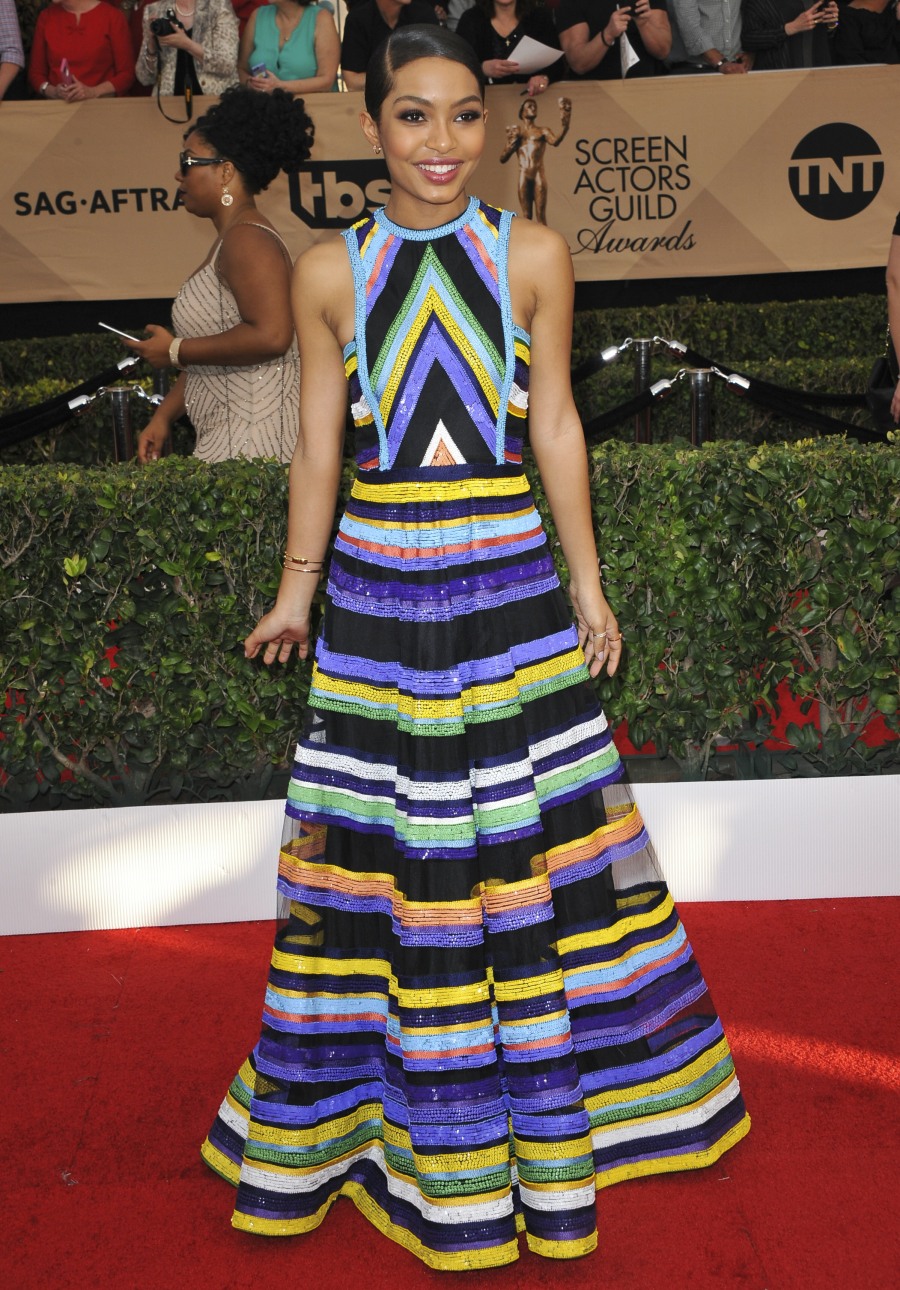 Much like she did at the Golden Globes, Evan Rachel Wood made a big deal about wearing a suit/tuxedo on the red carpet at the SAGs. She said that she's determined to wear pants to awards shows this year, to represent all of the little girls who want to wear pants rather than gowns and "girly" dresses. At the SAGs, she wore a navy and black look from Altuzarra. It was great! Some people were like "snooze," but I like her commitment to wearing tuxedos and I think this is a great one.
Naomie Harris also chose pants – she wore this Lanvin jumpsuit which… I dislike. I love Naomie. I think she's beautiful and you can tell that she enjoys fashion. But this is awful and I expect more from her.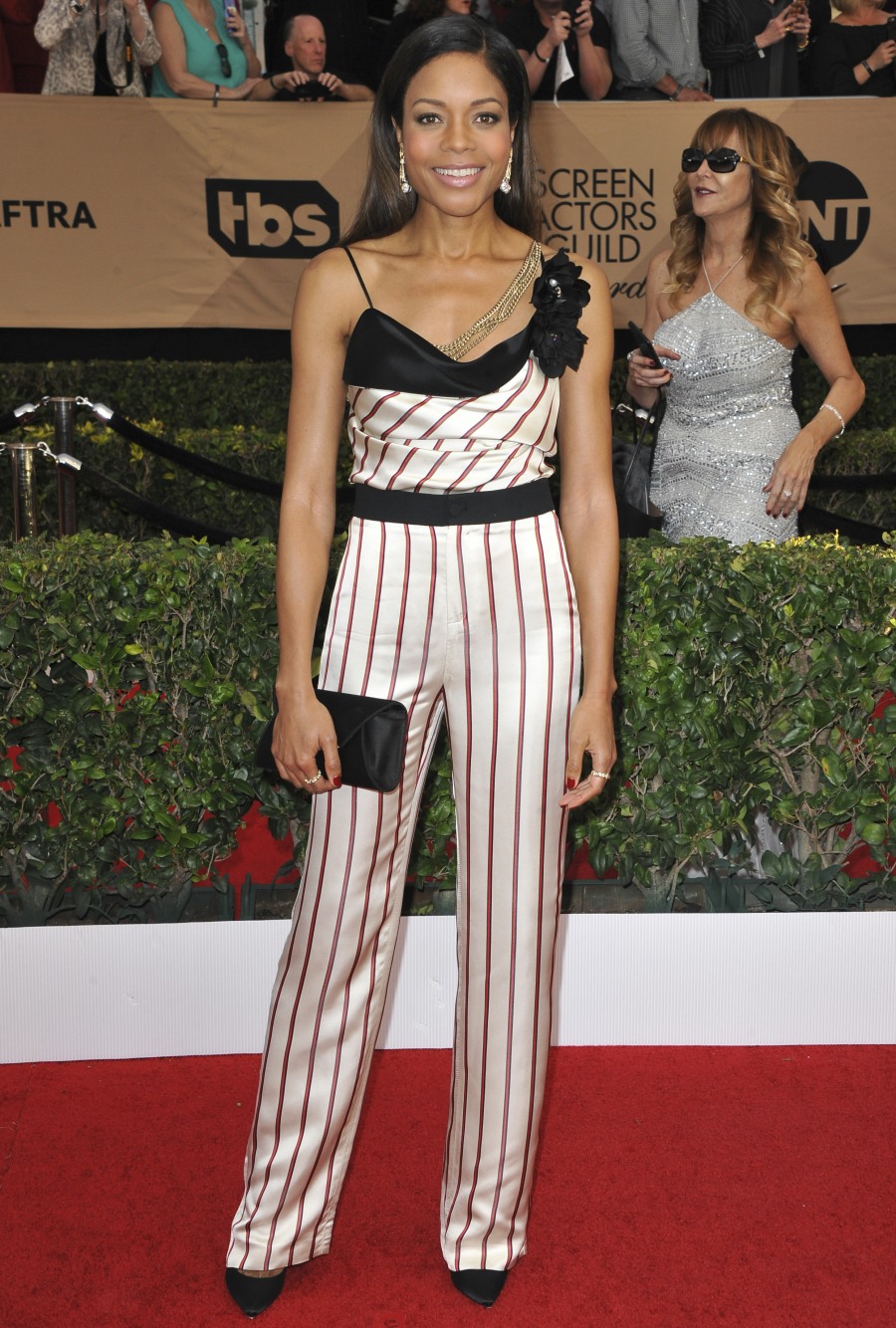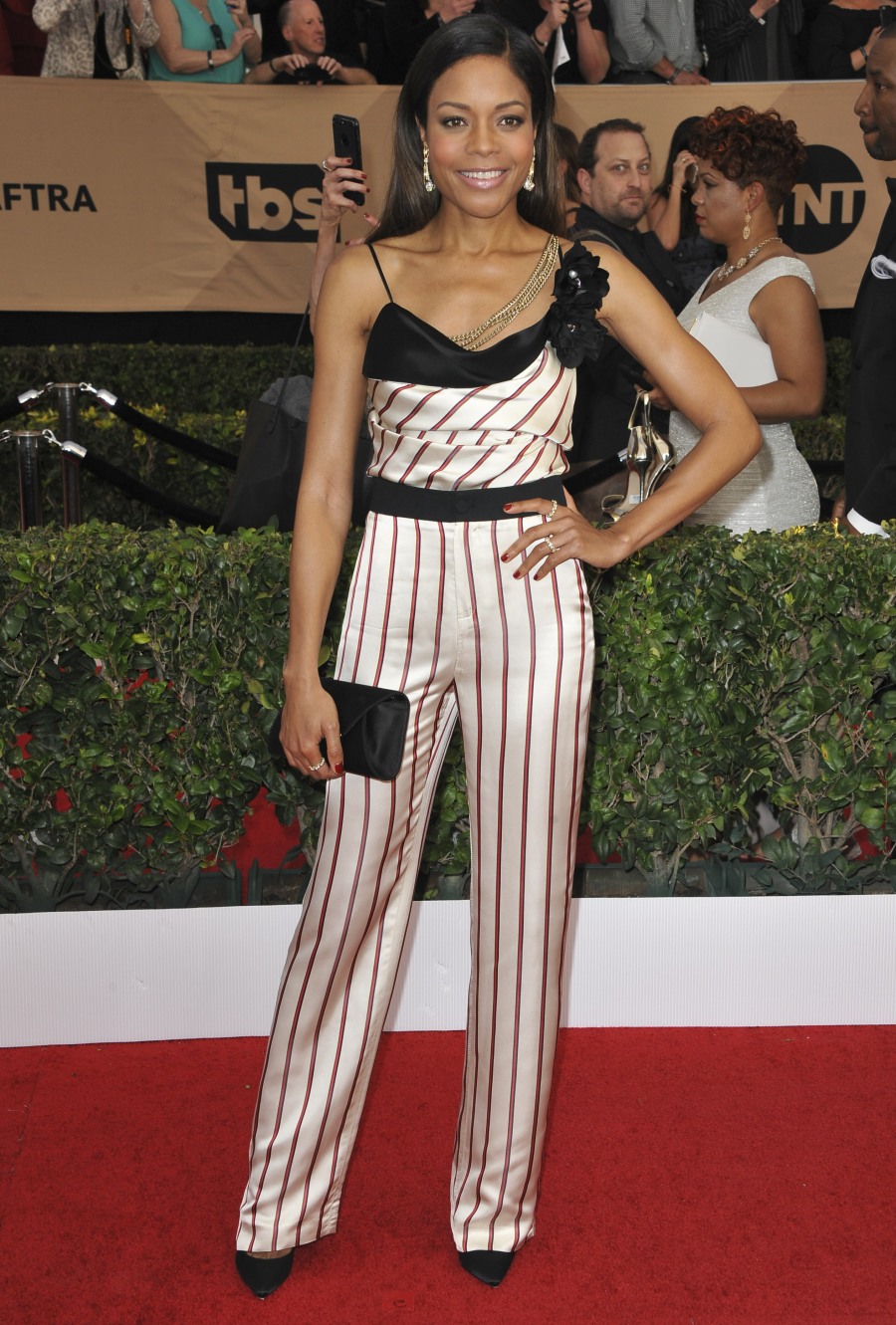 Photos courtesy of Getty and WENN.