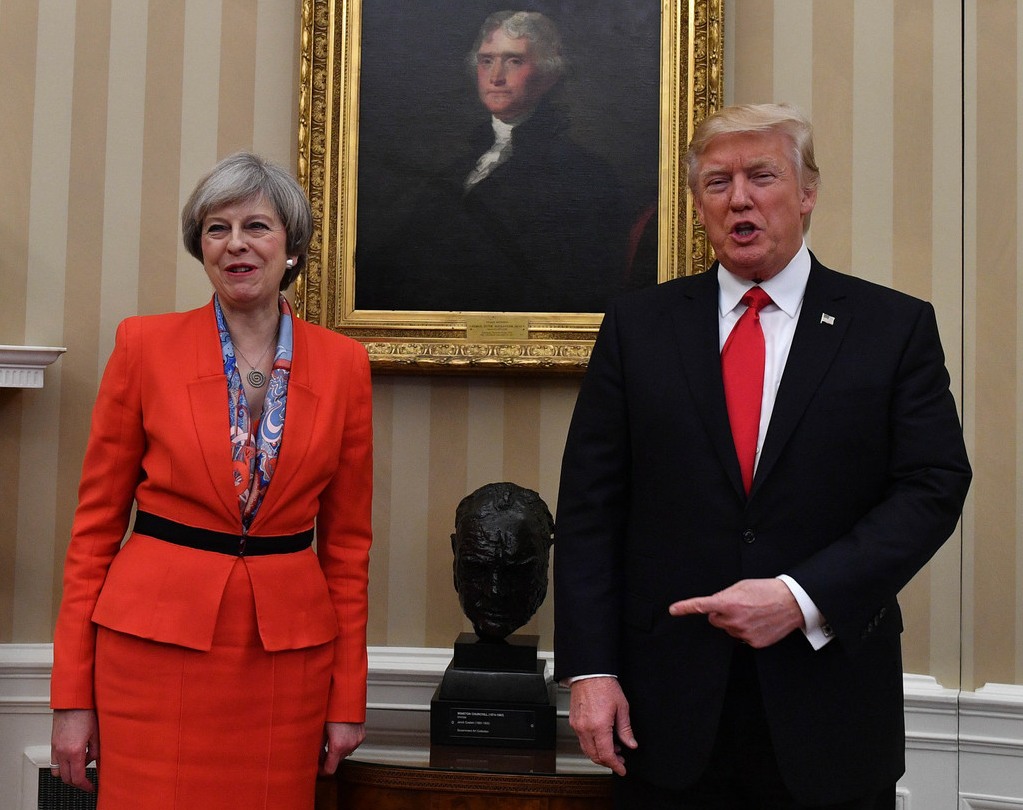 I was thinking the other day… I bet David Cameron is so happy to be out of office right now. Sure, he seemed depressed when he resigned following the Brexit vote last year. But now that he's out of office, he doesn't have to pretend to enjoy man-talk with Emperor Baby Fists. Instead, that honor falls to Prime Minister Theresa May, who visited Washington late last week. It's customary – as befitting the British-American "special relationship" – that the British prime minister is always the first foreign leader to visit a new president, just as it's customary that one of the first trips abroad for a new president is a stop in England. What's also customary is for the PM to extend that invitation to the new president too, which is what Theresa May did. She extended a formal invitation to Emperor Baby Fists to make a visit to the UK. And now people are SO mad.
Calls to cancel President Donald Trump's state visit to to the United Kingdom rose from across the pond on Monday after a petition backed by members of Parliament and people across the U.K. reached more than 1 million signatures. The petition says that if Trump is welcomed for the official state visit, it will be an "embarrassment" to his host, Queen Elizabeth.

The petition was started over the weekend, after news of the British invitation was made public during Prime Minister Theresa May's visit to the White House. No date has been confirmed for the actual visit. But, as anger and dismay grew over Trump's travel ban on refugees, the petition hit the 1 million mark at around 9.45 a.m. U.K. time. The petition says the President should be allowed to enter the country "in his capacity as head of the U.S. Government, but he should not be invited to make an official State Visit because it would cause embarrassment to Her Majesty the Queen."

The opposition Labour Party has called on the prime minister to cancel the visit. And with the signatures easily passing the 100,000 number needed to trigger a debate in Parliament, it is very possible that the debate will now take place. Downing Street says that it will go ahead as planned as the invitation had been "issued and accepted," the BBC reported.
I think the argument that "it will be so embarrassing to see the Queen standing next to Donald Trump" is okay, but surely there are more significant arguments to be made? Like, I would totally understand if European leaders refused to welcome Trump because, hey, they don't want to appease Nazis. Trust them, they've had some prior experiences with that.
As for the Queen and the embarrassment… yes. I'm filled with shame with I think about how other people perceive America as a banana republic controlled by an unhinged lunatic and his Putin-backed junta. Trump also has a history of talking sh-t about the royal family – he's previously tweeted about Duchess Kate's nude photos, he's claimed that he would have loved to bang Princess Diana, and now he's trying to avoid meeting Prince Charles face-to-face. Seriously, Trump is the one trying to shut it down, not Charles. Apparently, Trump "won't put up with being lectured by anyone, even a member of the royal family. Frankly, they should think twice about putting him and Prince Charles in the same room together." Baby Fists will throw a tantrum if he's put in the same room as Charles and he will turn a toxic shade of bigly orange-red if Charles even mentions the environment. Apparently, Trump just wants to meet Harry, Kate and William. For perhaps the first time ever, I would encourage the young royals to wallow in laziness and schedule a long-ass vacation to coincide with Trump's trip.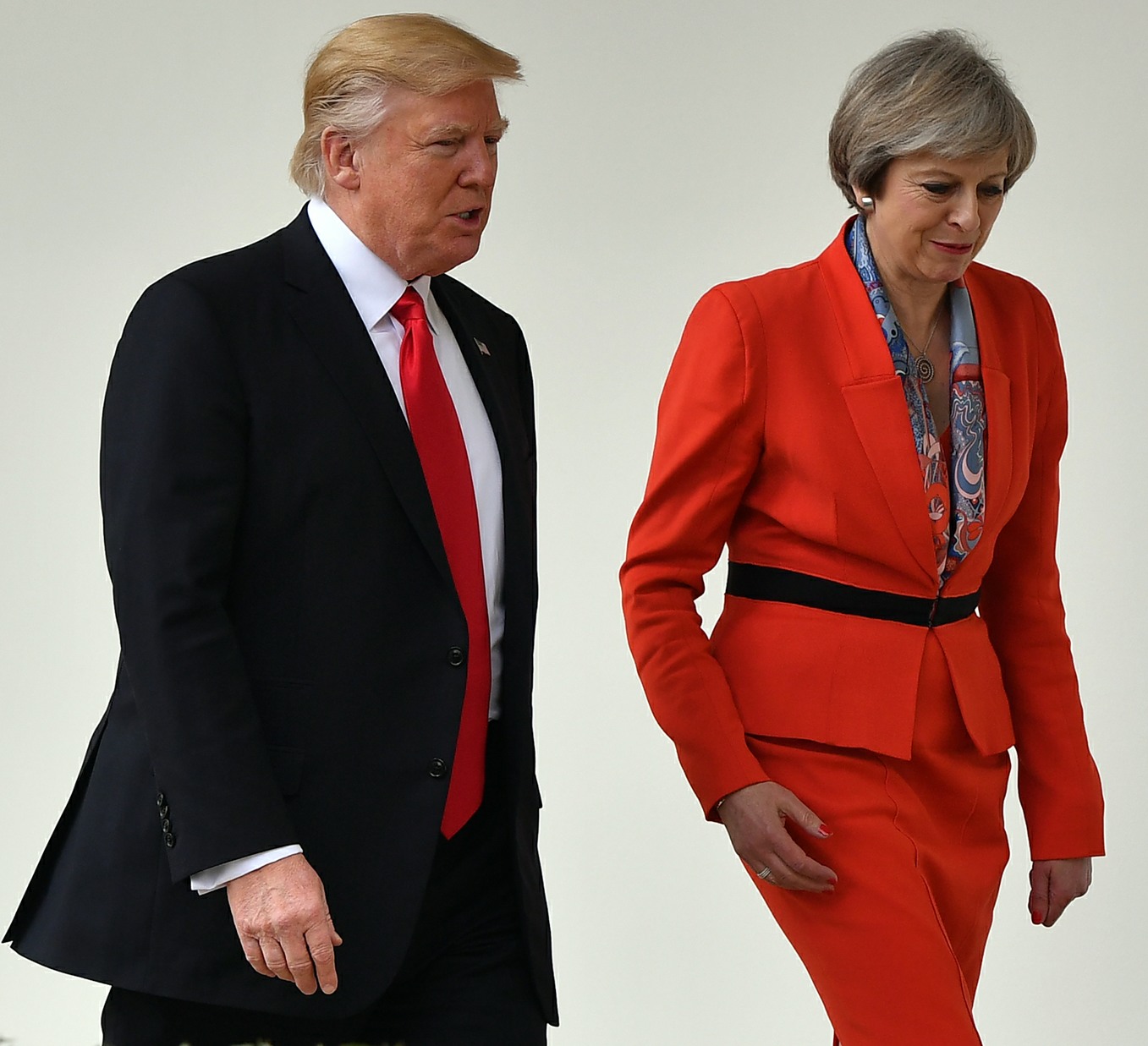 Photos courtesy of Pacific Coast News.