From 2007 to 2015, many an eyeball (including mine) was glued to AMC's look at the advertising industry in the 1960s, Mad Men. The show garnered good ratings and critical acclaim, but there's one person who doesn't watch the show, Don Draper himself, Jon Hamm. The 45-year-old actor, attending the NHL 100 Gala in LA on Friday, told Us Weekly that the reason he hasn't watched the series that made him a household name is because he feels it's tough to watch his own performance on the small screen, admitting:
"It's always weird. Because inevitably, you're gonna think something looks terrible. Or is terrible," he said. "And unfortunately, it's the internet that points those things out."

"Very often, someone online will tell you that it was [terrible], usually behind an anonymous screen name," he said. "I try to stay off the internet as it pertains to me."

"I watch myself enough, I don't need to. I don't sit at home and obsess."
As for what he thinks happened to Don Draper, he mused on a recent episode of The Rich Eisen Show that his hippie commune-influenced epiphany, that had Don coming up with the iconic "I'd Like to Teach the World to Sing" campaign for Coca-Cola during the series finale, wasn't a life changer for the character. He admitted, "I don't think that Zen moment of understanding of anything really stuck. That leopard is not changing his spots. I think it was more about, he just had a really good idea for a commercial."
Jon also told Eisen that he thought the ambiguous ending for the series really worked, saying, "I thought it was a very poetic, very nice way to end the show, and also very cryptic, which sticks in the realm of the show's vocabulary anyway. It's nice to talk about a show you like and not have it have to be spoon fed to you."
As far as upcoming projects for my future husband…I mean, Jon, later this year, he co-stars with Ansel Elgort, Jamie Foxx and Kevin Spacey in the action/comedy Baby Driver, which was filmed in my hometown of Atlanta. Jon didn't say much about his role to Us, but playfully joked, "I get to roll around and crash cars and shoot 'em up. Fun stuff."
He also co-stars with Geena Davis and Tim Robbins in Marjorie Prime, which recently premiered at the Sundance Film Festival. In the movie, Jon plays a hologram created by a service that allows Tim Robbin's character to interact with a younger manifestation of his late father-in-law, played by Jon. In an interview on Vulture, Jon said the experience was "interesting" for him, since he wasn't able to interact with the actors on set. He jokingly lamented, "They just ignored me on set all the time. I was like, 'Guys, could I get a water?' and everyone was like, 'Eh…you don't need a water, you're a hologram.' And I was like, 'Aww, but I'm really dehydrated.'" Rest assured, Jon, I wouldn't ignore you.
As for not watching his performance on Mad Men, don't a lot of actors do that? This is definitely not the first time I've heard that confession from a celebrity. I hope he watches his appearances on Billy on the Street though. Those are comedy gold.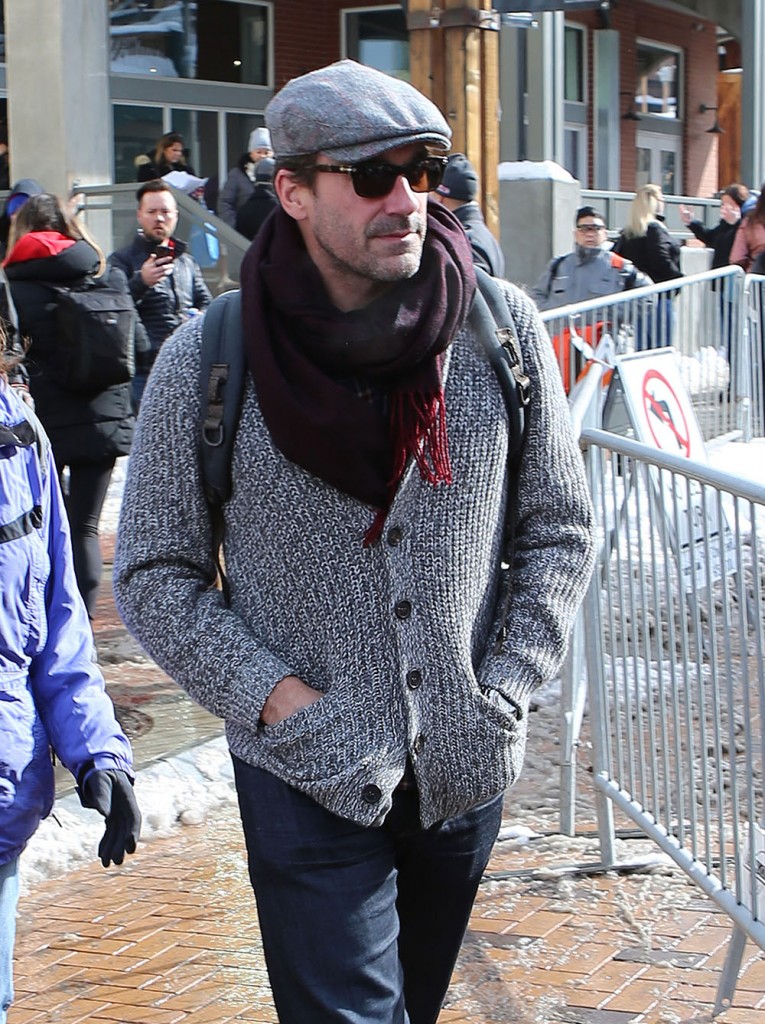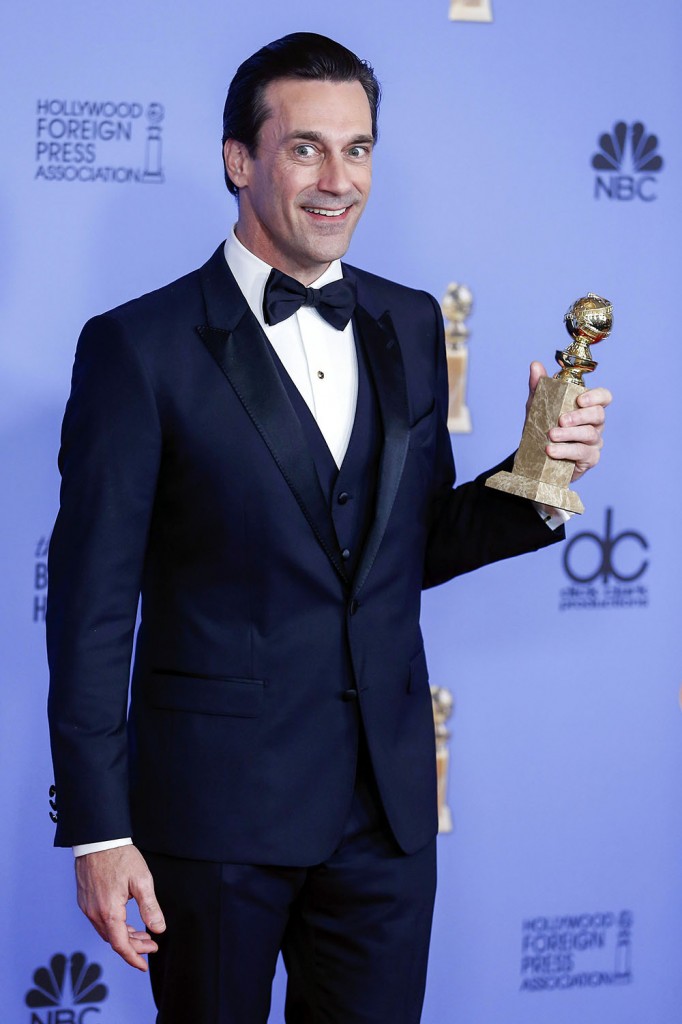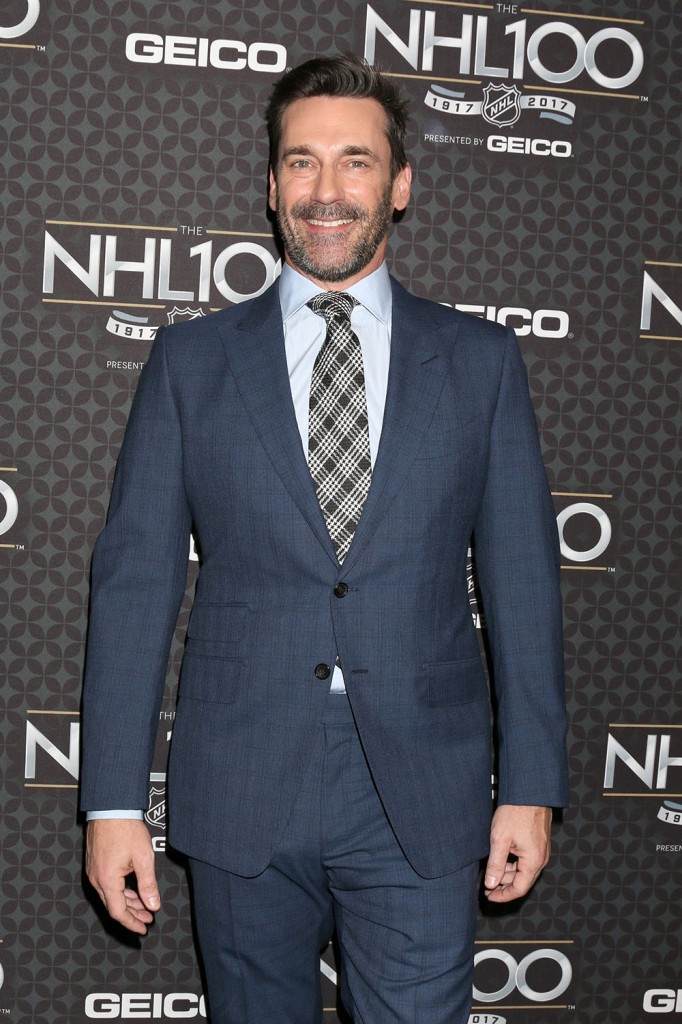 Photo credit: Getty Images, WENN.com, Fame Flynet