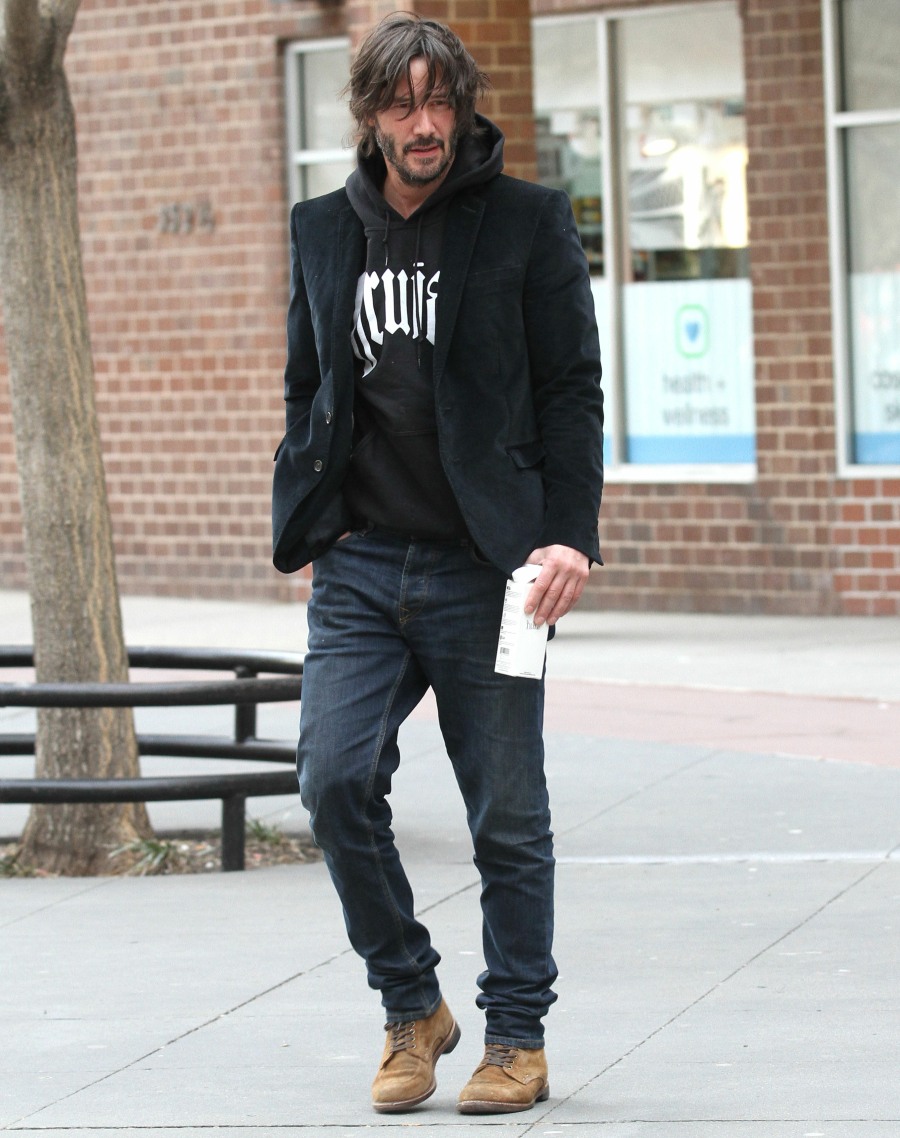 Here are some photos of hot Keanu Reeves out and about in New York yesterday. He's been in New York to promote John Wick: Chapter 2, but that's not the point of this post. The point? I don't know. Like, Keanu could easily be mistaken for a hobo, or perhaps a hipster trying to do the hobo look. But instead, Keanu sort of pulls off the nonchalant scruffy/beautiful thing, doesn't he? I truly believe that he just walked out of his apartment/hotel like this without thinking about his outfit or his hair or anything.
I was thinking about this too today: doesn't Keanu seem like he would be a great hugger? Like, he would go body to body and he would hold on to you tight. I bet he smells good too. I need a hug from Keanu right now.
What else is going on with Kenau? He has a short little interview with Time Mag – go here to read. He says he's always found resonance with "stories about fighting against unreasonable authority and systems." He also appeared on the Tonight Show last night for one of Jimmy Fallon's stupid bits. This one was comedy bits as written by kids. Keanu appears around the 3:25 mark. Don't watch anything before that, it's pretty stupid. But Keanu really sells it.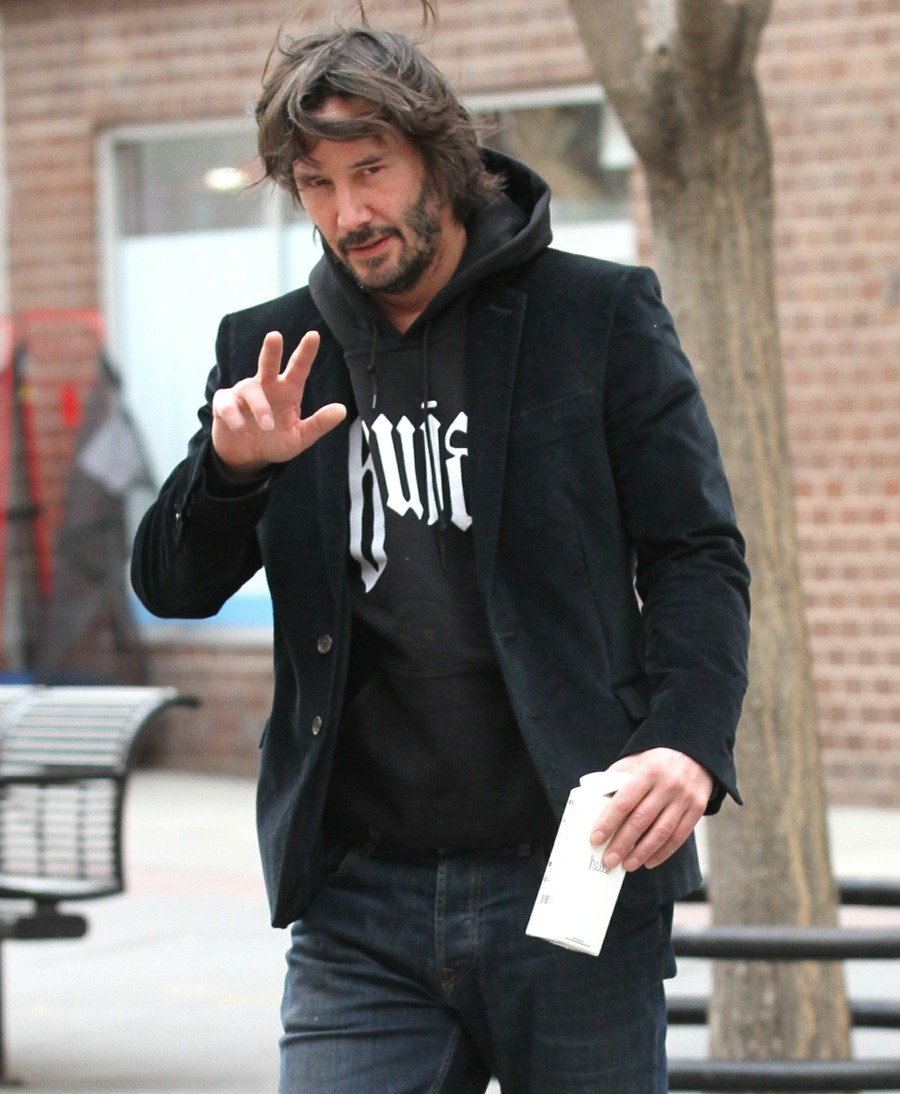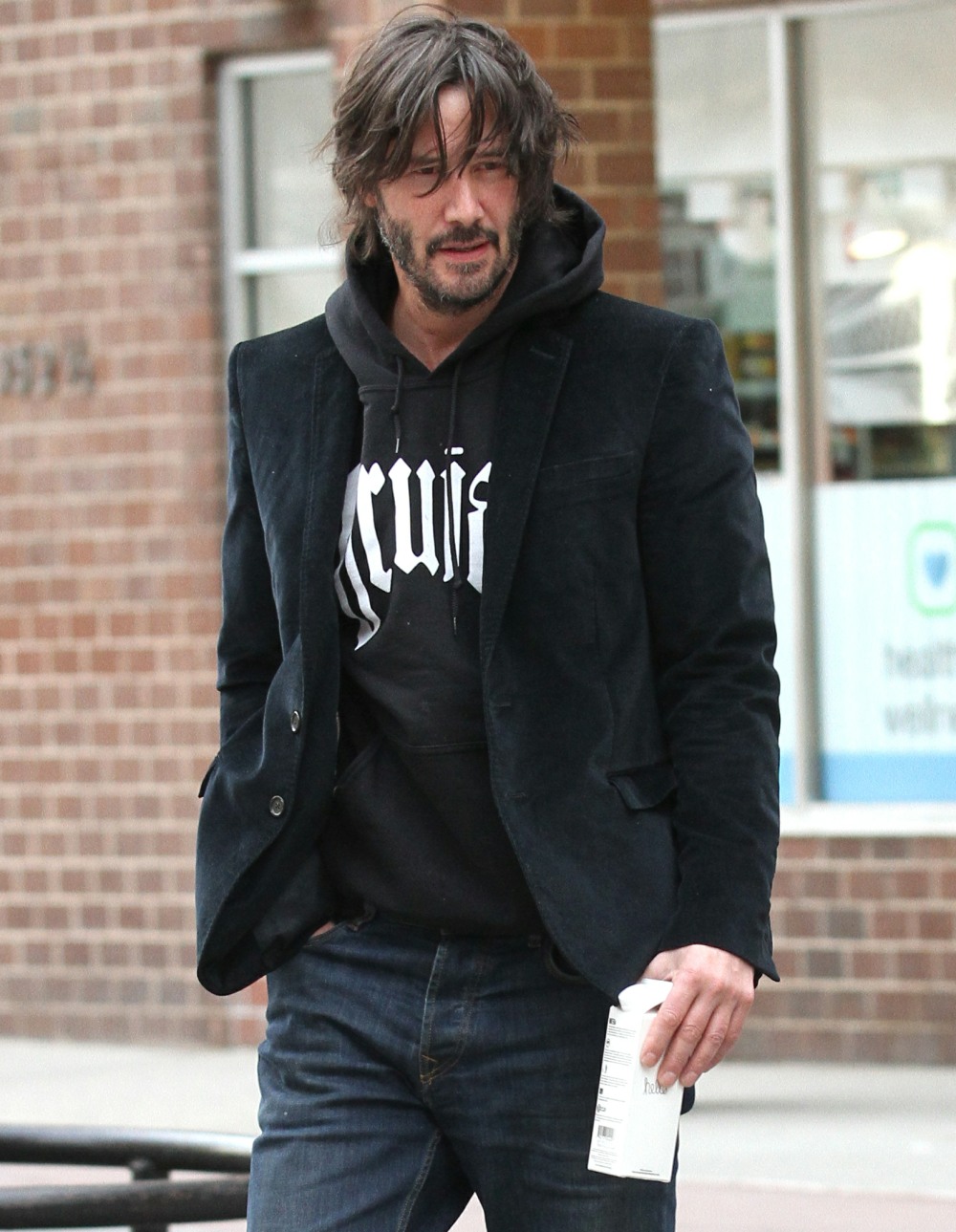 Photos courtesy of Fame/Flynet.